Amazfit is easily one of the most recognizable brands in the smartwatch industry. Despite being a younger company, they have managed to become the second-largest wearable manufacturer. They have been producing back-to-back hits such as the Amazfit GTS and the Amazfit GTR.
However, each year becomes more competitive in the wearable market. Smartwatch manufacturers are constantly improving their products providing new features not possible with the older models. One of these competitors is Fitbit Versa 2, a smartwatch with beautiful aesthetics and a well-executed software experience.
Keep on scrolling to find out how well the Amazfit GTS fares against the Fitbit Versa 2 and find out which smartwatch fits your style better. And if you want to learn more about the Amazfit GTS, you can read our full Amazfit GTS Smartwatch Review.
*Please note, Amazfit rebranded their entire product line to "Zepp" in mid-2020, so you may see watches advertised with the new or old branding while some shops list the products with a hybrid naming such as Amazfit (Huami) Zepp.
Amazfit Brand Overview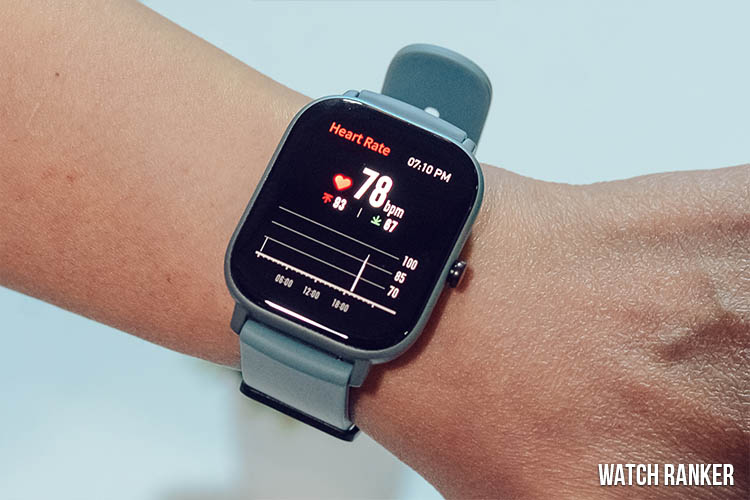 Amazfit is a newcomer to the smartwatch industry. They are a US-based company that was only established in 2016. However, they have mostly been getting more attention due to the number of products that they produce each year.
They are owned by Huami, who is currently the exclusive partner of Xiaomi. Together, they have become the second-largest wearable manufacturer. This is an impressive feat, given their relatively young age in the industry.
Their current lineup is more diverse and targets a wide range of audiences. They have budget offerings such as the Pace series as well as more high-end watches such as the Stratos Series. The Amazfit GTS is, of course, part of their midrange series aimed at casual users.
Fitbit Brand Overview
Fitbit is an American fitness and health brand founded in 2007. With its innovative health-focused products, Fitbit spearheaded its way to the top of the wearable competition.
Fitbit's smartwatches offer similar features to high-end alternatives such as the Apple Watch and the various Wear OS watches. But one edge that they have over their competitors is their background in health and fitness. With their watches, they can bring innovative ideas that help improve the lives of their users.
Design and Build Quality
Design Language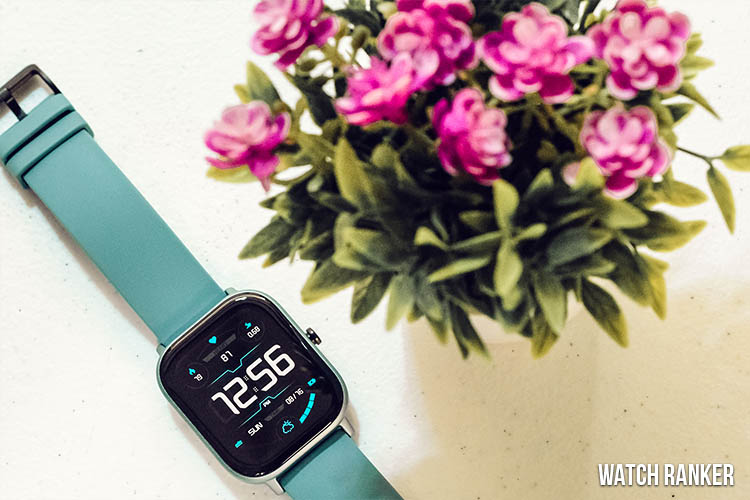 The Amazfit GTS is a square watch with a very minimalist and clean-looking design. It is a simple-looking watch that is not littered with any branding or special features.
It is worth noting that the Amazfit GTS looks substantially different from its more expensive counterpart, the Amazfit GTR. Aside from the difference in the shape, the strap design and materials used are also entirely different.
The Amazfit GTS comes in a variety of different colors, which is great to see, especially since Amazfit is advertising the GTS as a fashion accessory. The unit featured in this review is rocking the blue color scheme, which looks as good as it does on camera.
And if that's not your style, there are other colors such as black, grey, gold, orange, and pink. The various color options make the watch more interesting, which is good since this price segment is filled with the same neutral color schemes.


The Fitbit Versa 2, on the other hand, is a similar-looking watch. It resembles a lot of design elements of its predecessor. However, closer inspection reveals a few small tweaks which give the Versa 2 a more stylish look. It has a squircle shape (a hybrid shape of a square and circle) and features a single button on the left that serves as both the select and back buttons.
Fitbit has removed its branding from the bottom bezel of the Versa. The bezels on the Versa 2 are slightly thinner, giving you a bit more screen real estate than before. While the display's black background is usually quite successful at disguising the bezels, they are quite obvious at some angles but easy to ignore.
The watch has some pretty nice aesthetics and pairs well with premium bands. The wristbands are all interchangeable and have a strap size available in small size and large size.
the Fitbit Versa 2 has different watch colors to choose from. It comes in Carbon/black, Bordeaux/Copper Rose, Petal/Copper Rose, and Stone/Mist Grey.
Weight and Dimension
The Amazfit GTS is a light smartwatch weighing only 24.8g. It almost feels as if there is nothing strapped on my wrist. Some users may perceive this as a bad thing, but I find that it helps with overall comfort, especially during workouts.
In terms of size, the GTS is a small smartwatch. Here are its dimensions: 43.25 x 36.25 x 9.4mm. Its smaller size helps reduce the overall weight of the watch.
In comparison, Versa 2 has a 40 mm x 40 mm x 12 mm physical size, and it weighs 40 grams. The Versa 2 is a little bit heavier than the Amazfit GTS.
Both watches should be comfortable to wear and should not cause any discomfort throughout the day, given their weight and size. The straps on both models are replaceable in case you want a different style or different material.
Screen Quality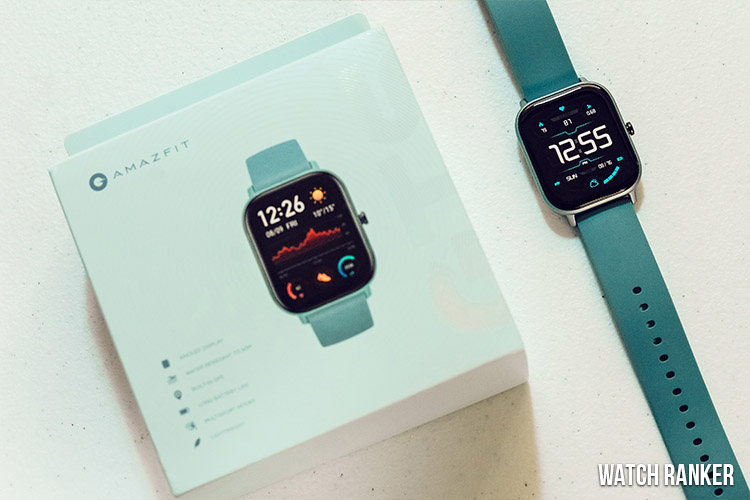 The Amazfit GTS is rocking a 1.65-inch OLED display. It has a resolution of 348 x 442 with a pixel density of 341 PPI. The screen size and resolution are perfect for the watch's small form factor. The GTS' display is sharp and easy to read regardless of the lighting conditions.
The bezels on the GTS are not visible. This is mostly thanks to the screen's excellent black color reproduction and the operating system's design aesthetics.
The Versa 2, on the other hand, has a 1.4-inch AMOLED display with a 300 x 300 screen resolution and a pixel density of 306 PPI. The Versa 2 has Corning Gorilla Glass screen protection. Both watches offer a solid display that remains visible regardless of the lighting condition.
Both watches have a reliable touchscreen and physical button for easier navigation of the app, on or off, or for emergency phone calls. Both watches have an always-on display feature which looks great but consumes more battery.
Build Quality
Both smartwatches are dust-proof and water-resistant up to 5ATM. They are also swim-proof and sweat-resistant. You can confidently use both of them for sports and other outdoor activities. The square design of both smartwatches also means that they won't get in the way while doing your workouts. Overall, both smartwatches are well built. Both watches have a branded damaged-resistant glass.
Features
Both watches have smart notifications. Both can receive emails, text, calls, weather forecasts, calendar reminders, and more. The Amazfit GTS cannot directly interact with these notifications while the Versa 2 can reply to text messages. The Versa 2 features a microphone but can only be used for voice commands. The rest of the standard features include the compass, stopwatch, timer, countdown, and find mobile.
Voice Commands
The Versa 2 has a voice command feature that utilizes Amazon Alexa. Similar to other high-end watches like the Apple Watch Series 6, you can control the key functions of the watch faster by simply using your voice. You will have to take note that you will need to download the Alexa App and set up an Amazon account to use this feature.
Take note that Alexa's responses to queries are only shown in the form of text instead of the usual Alexa voice. This is understandable since the Versa 2 has no speaker, but this can be inconvenient in some situations where you can't glance at your watch.
Additionally, the Versa 2 features a smart alarm that optimizes your sleep schedule. This feature works in conjunction with the sleep tracking feature to achieve the best results
Music Playback
The Versa 2 can store and play music files. It can also connect to Bluetooth Headphones/Earbuds that support Bluetooth 4.0. The onboard storage can be used for storing offline music through Deezer and Pandora.
Additionally, the Versa 2 also supports Spotify. However, it only acts as a remote for the smartphone app. It cannot download music for offline listening.
The Amazfit GTS, on the other hand, features playback controls for your smartphone. However, this feature does not work well due to its noticeable latency. The button presses are not instantaneous, and there is a one-second lag. It is tolerable but not ideal. The GTS cannot store local music and cannot do music streaming.
Sensors
In terms of sensors, the Amazfit GTS has a built-in GPS with GLONASS. The Amazfit GTS is also equipped with the BioTracker PPG Bio-Tracking Optical Sensor, which is advertised for accurate 24-hour heart rate tracking. Other GTS sensors are an accelerometer sensor, Heart Rate sensor, Barometer sensor, Gyroscope sensor, Ambient light sensor, and compass.
On the other hand, the Fitbit Versa 2 also has an Accelerometer sensor, Heart Rate Sensor, Altimeter sensor, SPO2 sensor, an Elevation, and Ambient light sensor. Both watches do not have a temperature sensor, 3D compass and do not monitor perspiration.
But unlike the GTS, you can connect the GPS from your smartphone for outdoor workouts if you want to track route and distance using the Fitbit Versa 2.
Software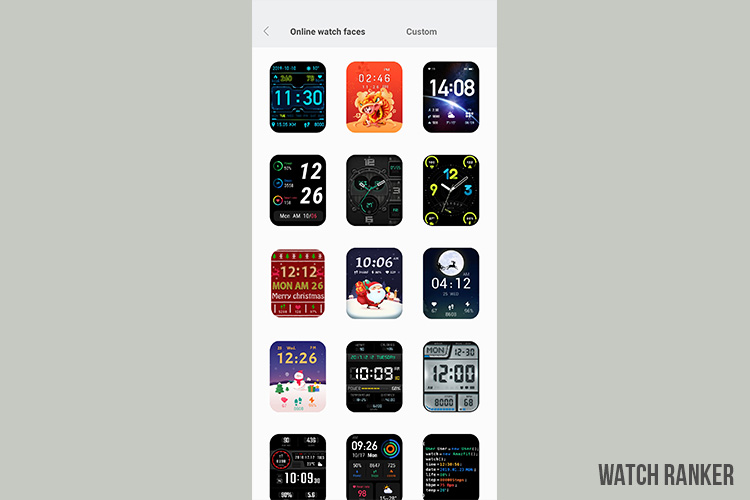 The Amazfit GTS runs Amazfit's proprietary OS which is tailored specifically for the watch. This means that performance is optimized and bugs are easily identifiable.
However, the GTS has its fair share of issues. The GTS has no quick access to several functions such as the settings menu and notifications. And in terms of watch faces, the GTS can only hold up to one watch face at a time.
On top of its limited capacity, the installation process is also a pain on the GTS. Installing watch faces takes around a minute. This entire process is discouraging, especially if you wish to cycle through different watch faces.
The GTS does not officially support third-party watch faces. Amazfit does give you the ability to customize some watch faces, but the background image is the only thing that you can change.
In terms of the performance, it encountered some slight frame drops on the home screen. But overall, the performance was smooth, and the OS did not experience crashes or freezes.
The Versa 2, on the other hand, features Fitbit's proprietary Fitbit OS. Like most of the mainstream OS, Versa 2 has essential features such as customization via watch faces and downloading apps via the Fitbit Store. However, the experience will be a lot better with the Versa 2 thanks to its more modern and faster processor. Several apps, such as Fitbit Pay, also work better.
Versa 2 rarely encounters any lag and has overall smoother performance. It is also compatible with more applications and will likely receive more future software updates and software support from Fitbit.
Fitness Tracker

The Amazfit GTS supports several health-tracking features that are commonly found in most smartwatches. These include heart rate monitoring, step and activity tracking, sleep tracking, and idle alerts.
The GTS also supports sleep tracking. However,this is one of the GTS' weakest features. The GTS cannot display your sleep records on the watch. Instead, you have to access the Amazfit application to see all of your sleep data.
In terms of fitness tracking, the Amazfit GTS covers all of the basics. These include Outdoor Running, Walking, Outdoor Cycling, Treadmill, Indoor Cycling, Open Water Swimming, Pool Swimming, Elliptical Trainer, Climbing, Trail Running, Skiing, and Freestyle.
The Versa 2, on the other hand, also feature an accelerometer to track steps and movement as well as a heart rate monitor on the rear to keep tabs on your heart. There is also the relative SpO2 sensor to track blood oxygen.
The activities are automatically detected in both smartwatches, along with other data such as elevation. Some of the available activities in the watch's multi-sport mode include cycling, running, and swimming.
Fitbit is also introducing female health tracking features to its app. This functionality will be available to all Fitbit users through the app. Fitbit has made improvements to how data captured is presented, and both devices will now be able to display trends regarding your resting heart rate and step count directly from the watch interface.
Other sensors available in these devices include an accelerometer, compass, altimeter, SPO2, elevation, and ambient light sensor.
Connectivity
Both watches can connect to smartphones via Bluetooth. Both watches are compatible with both iOS and Androids. However, the Versa 2 is compatible with Windows OS but not with GTS.
The Fitbit Versa 2 supports Wi-Fi connectivity. It allows the installation of more applications such as music streaming services. Additionally, GTS and Versa 2 have NFC, which allows a device to perform simple wireless transactions.
Lastly, both watch does not have a cellular module, both smartwatch wirelessly and automatically syncs to your devices—however, both watch lack ANT+.
Battery Life
The Amazfit GTS has excellent battery life. It can last up to two weeks or 14 days in normal mode, 46 days in basic watch mode, and 25 hours with GPS switched on. Of course, features like the Always On Display (AOD) will drain the battery faster. The Fitbit Versa 2 has a battery life that lasts up to 5 days+ in regular usage and 8 days+ in standby mode.
Both watches have a battery indicator that shows when the device has a low battery level. The GTS has 2-Pin charging while the Versa 2 uses a USB-based Charging dock.
Winner

Fitbit Versa 2
Despite the GTS' great build quality and software implementation, it is no match for Versa 2's better software execution and more complete features. The only downside of the Versa 2 is its battery life. However, for the number of features that you get, it is a worthy tradeoff.
Specs Amazfit GTS vs. Fitbit Versa 2
Amazfit GTS
Fitbit Versa 2
Brand
Amazfit
Fitbit
Model
GTS
Versa 2
Screen Size
1.65" AMOLED Display
1.4" AMOLED Display
Screen Protection
Corning Gorilla Glass 3
Corning Gorilla Glass 3
Screen Resolution
384 x 442 pixel
300 x 300 pixel
Pixel Density Sharpness
341 PPI
304 PPI
Touch Type
Multi-touch
Multi-touch
Watch Dimensions
43.25 x 36.25 x 9.4mm
40 mm x 40 mm x 12 mm
Weight
24.8 grams
40 grams
Watch Case Material
Aluminum alloy
Aluminum
Bezel Material
Bezeless, Ceramics
Aluminum
Watch Design
Rectangular
Rectangular, Curved Design
Strap Size
20 mm
140-180 mm (small)
180-220 mm (large)
Watch Colors
Aqua, Black, Cyan, Gray, Red, Rose-gold
Carbon/black
Bordeaux/copper rose
Petal/copper rose
Stone/mist grey
Water Resistance
Waterproof (5ATM)
Waterproof (5ATM)
Swim-proof
Yes, recommended
Yes, recommended
NFC
Supported
Supported
GPS
With GLONASS
No(Connected GPS)
CONNECTIVITY
Wi-fi
Not Supported
Yes
Bluetooth
Yes
Yes
SENSORS Accelerometer
Yes
Yes
Heart Rate
Yes
Yes
Compass
Yes
No
Gyroscope
Yes
No
Altimeter
Yes
Yes
SPO2
No
Yes
Elevation
Yes
Yes
Ambient Light
Yes
Yes
Barometer
Yes
Yes
FITNESS TRACKING
Sleep tracking
Yes
Yes
Sleeps
Yes
Yes
Floors Climbed
Yes
Yes
Heart Rate Monitoring
Yes
Yes
Calories
Yes
Yes
Distance
Yes
Yes
Stress
No
Yes
VO2 Max
No
Yes
Blood Oxygen
No
Yes
Blood Pressure
No
No
Menstrual cycle tracking
No
Yes
Swim tracking
Yes
Yes
Underwater heart rate
tracking
No
No
On-screen workout modes
No
Yes
Triathlon mode
No
No
ECG tracking
No
No
Preloaded sport modes
Yes
Yes
Safety tracking
No
No
Battery Life
14 days in normal mode, 46 days in basic watch mode and 25 hours with GPS switched on.
Regular: 5 days+, Standby: 8
days+
Battery Technology
Lithium-ion polymer
Lithium-Polymer
Charging Time
About 1-2 Hours
About 2 Hours
Charging Type
2-Pin charging
USB based charging dock
Compatible OS
Android v5.0
iOS 10.0+
Android v4.3+
iOS 9.0+
NOTIFICATIONS
Email Alert
Yes
Yes
SMS Alert
Yes
Yes
Calls Alert
Yes
Yes
Event Reminder
Yes
Yes
Weather
Yes
Yes
Third-party Apps
Yes
Yes
MEDIA
Audio
No
mp3/mp4
Music Streaming
No
Yes
Bluetooth Music
No
Yes
Radio
No
No
Loud Speaker
No
No
Microphone
No
Yes
CLOCK FEATURES
Time/Date
Yes
Yes
Stopwatch
Yes
Yes
Alarm
Yes
Yes
OTHER FUNCTIONS Control camera
No
Yes
Music Control
Yes
Yes
Find Phone
Yes
Yes
Text Response
No
Yes(Android Only)
Answer Call
No
Yes
MISC
Payment System
Alipay
Fitbit Pay
Companion App
Amazfit Watch App
Fitbit App
Customizable watch face
Yes
Yes
Interchangeable band
Yes
Yes
Voice command
No
Yes
Internal Storage
4 GB
2.5 GB Available, 300+ Songs
Operating system
Amazfit OS
Fitbit OS