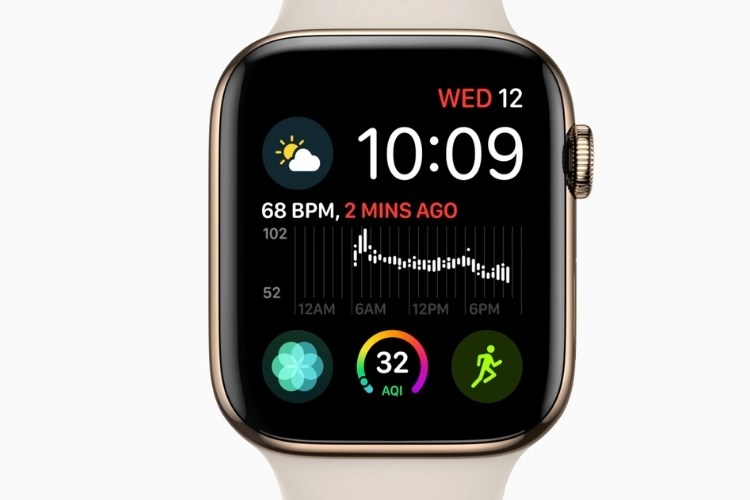 "The future of your health is on your wrist" – Apple's tag line for their watches is nothing short of the truth.
As we rely on technology for our everyday needs, the use and dependability of smartwatches, too, have increased significantly.  Especially, Apple Watches have gained outstanding praise from the world of technology and horology. While there are many reasons for this, this article will focus on the health features of Apple Watches. 
At the time of its launch in 2015, the first-ever edition of the Apple Watch focused more on accessibility and communication features. These mainly included taking calls from the watch, viewing notifications easily, and replying to messages on the go. However, the cons of the original Apple Watch outweighed the pros.
These included poor battery life, unstable connectivity, non-compatibility with other devices, and most of all, the high-end price. This pushed Apple to innovate further. While the next editions sought to improve on these, the issues of battery and cost continued.
Apple Watches: Your Health on Your Wrist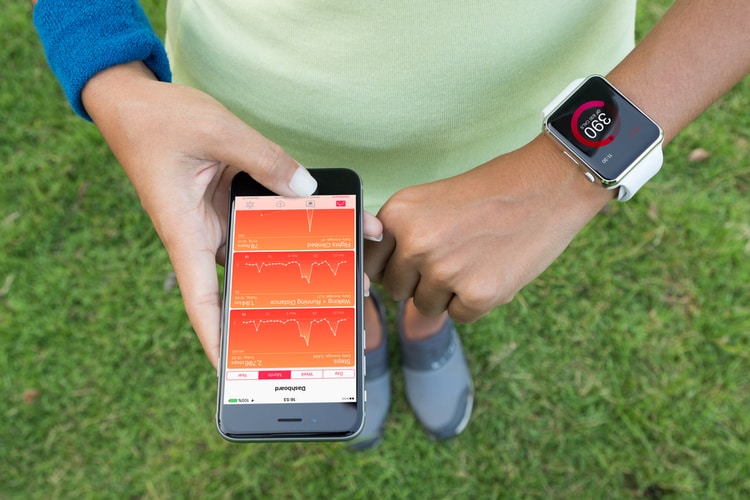 Subsequently, in 2020, the Apple Watch Series 6 and Apple Watch SE addressed the most pressing issues and resultantly, considered way more efficient than their predecessors. 
One such is the extensive improvements to the health features attached to these watches. The most popular ones are proactive health monitoring and real-time workout tracking. The health monitor allows for checking heart rate for detecting irregularities such as arrhythmia and ECG, which is otherwise only monitored in hospitals.
Furthermore, these watches come with fall detection, allowing you to immediately contact emergency services. These smartwatches also track your sleep cycles and develop a healthy sleep routine. With Apple Watch Series 6, you can also check your blood oxygen level anytime.


Above all, the watch also automatically recognizes when you wash your hands and starts a countdown of 20 seconds. Not just these, you can easily track a woman's menstrual cycle, help you practice mindfulness, track daily diabetic readings, and more! Having all these features on your wrist without having to take your phone out every time single-handedly won over many watch and tech lovers. 
Click here to learn about the evolution of the Apple Watch
Times the Apple Watch Has Saved a Life:

Apple Watches have helped save the lives of many across the world. Thanks to their record-breaking health features and real-time notifications, many at-risk people have received timely help. If you aren't yet convinced to get your hands on an Apple Watch, the stories below may change your mind.
A Doctor from California Thanks Apple Watch for Saving His Life
A 66-year-old anaesthesiologist wrote to Tim Cook explaining how his Apple Watch identified unusual heart readings that went on to save his life. According to this doctor, he observed shortness of breath while working on an elliptical trainer.
He then noticed an ST depression in his ECG rating on his first edition Apple Watch. ECG stands for echocardiogram sensor, which detects any abnormalities in the heart rate, as opposed to a regular heart rate monitoring app without a sensor.
See our list of top-rated ECG smartwatches here (spoiler the Apple Watch made the list)
He reported not having any heart condition before this incident. Proving, heart ailments can affect anyone without warning but timely identification and proper treatment can save lives! The ECG readings on Apple Watches regularly check for atrial fibrillation, also known as aFib. This results in increased heart rate leading to poor blood flow, stroke or cardiac arrest. In this case, his abnormal readings pointed towards coronary lesions which required bypass surgery.
Apple Watch monitors electrical signal with the single-lead ECG sensor, from your wrist. Commonly, hospitals use 10 pad electrical nodes to detect such signals. However, with modern technology, a single sensor can also do a decent job. Or at least, well enough to catch the irregularities in time for further medical examination.
Hard Fall Notification on Apple Watch Enables Calling SOS Emergency
An elderly man, unable to make it for a planned bike trail in Washington State, met with an unexpected accident. Turns out, the man fell unconscious when he tried to flip his bike, and resultantly, hit his head. His son received a message notification informing that the man called SOS Emergency from his Apple Watch. This message also included a map location and the reason for calling the SOS Emergency – a hard fall.
While the story doesn't mention which edition Apple Watch saved his life, this SOS Emergency calling with hard fall detection comes with all models from Apple Watch 4 or later. In this case, the man's Apple Watch detected a fall after he hit his head and fell unconscious. So how does the hard fall feature work?
Upon detecting a fall, the Apple Watch sends an alert on your wrist, along with an alarm and a message to tap "I'm OK".
When the Apple Watch detects movement, it will wait for you to respond to the alert. However, when the Apple Watch does not detect any movement for a minute after, it will automatically dial 911 or your local emergency number.
Additionally, the Apple Watch will also send a notification to all your emergency contacts saved in your Medical ID. As a result of this feature, in this case, the son immediately received an alert from the man's Apple Watch. Consequently, the man was able to receive timely treatment that saved his life. If you or your family members live alone, or in accident-prone regions, these features will prove handier than expected.
A Date Goes Wrong After Man Slips and Falls Off a Cliff

In a similar story to the above, a couple who went on a hike in Northern Monmouth County lost their way at night. They followed a path they believed would lead them to a road. Unfortunately, the path they took led them to a ledge with a big drop to the river below. Having nothing else to hold on to, both fell, suffering serious fractures all over their body.
His Apple Watch immediately called 911 upon detecting the fall and notified his mother along with his location. He recalls hearing a 911 emergency official's voice and his Apple Watch talking back. Resultantly, a nearby medical center came to their rescue. They live to recall the tale today, but if not for his Apple Watch, the duo could be lying there for a while without any support.
This incident proves again that the fall detection feature can is effective no matter the age or location. However, to take full advantage of all the hard fall feature on your Apple Watch, make sure you fill out your medical ID and emergency contacts; without which the watch will not be able to notify your family or friends post an unfortunate incident.
Apple Watch Detects Abnormal Heart Reading, Saving a Teen's Life

A 13-year-old Arizona boy lives to recall how his Christmas gift, an Apple Watch, saved his life. His Apple Watch alerted him of his heart rate at 215 beats per minute, right when he felt an unusual feeling in his head. Subsequently, this led to identifying Wolff-Parkinson-White Syndrome he had since birth. According to the American Heart Association, between 60 and 100 beats per minute is normal and healthy. Anything beyond is typically a symptom of a heart condition. Thanks to his Christmas gift, the boy now survives with regular medication to treat his syndrome.
The Heart Rate app on the Apple Watch not only measures your heart rate but also breathing, walking, and recovery. The notification feature enables you to receive a real-time update if your heartbeat is off the normal mark. Using a green LED light sensor, the Apple Watch can regularly monitor the blood flow in your body. While the Heart Rate app on Apple Watch 1, 2 and 3 can only record your heart rate, Apple Watch 4, 5 and 6 come with built-in electrodes for measuring electrical signals in your heart.
A Marathon Runner Learns of Irregular Heartbeat After Using Apple Watch

A 58-year-old marathon runner from Oregon initially wore a chest strap to monitor his heart rate during his weekly practice. His wife gifted him an Apple Watch 4, which he then used to record his daily heart rate, instead of the chest strap. However, for the first time, the Apple Watch notified him of a higher heartbeat than normal; making him doubt the accuracy of the watch. Yet, he wore it for a few days consecutively to monitor the readings. He learns that his heart rate is normal while walking but above normal while resting at home. This erratic fluctuation of heartbeat is an alarming sign of a heart condition.
He goes in for an ECG appointment, but instead, the medical staff admits him into the emergency room for a cardiac ablation procedure. The man recalls that he maintains a healthy life, runs every morning, and eats right. Had it not been for his practice of monitoring his heart rate, he believes he wouldn't have caught this variation.
It is also noteworthy to mention that the language used in Apple Watch health apps helps to minimize panic and self-diagnosis. While the apps merely monitor and read your signals, it does not give any diagnosis but rather recommends immediately consulting a medical professional.
Apple Watch Saves Life After Man Falls in his Bathroom
Falling in the bathroom, in the middle of the night, is one of the most common incidents that happen to many across the world. The reasons could be any – groggy eyes unable to see properly, slipping on smooth surface/water or just plain simple bad luck!
Fortunately, for this Norwegian man of 67, his Apple Watch 4 automatically called emergency services. His Apple Watch detected a hard fall, that left the man bruised, bloody and unconscious when he went to the bathroom at midnight. Moreover, this automatic SOS calling feature in Apple Watches comes auto-enabled for users able to age 65. The medical staff reached his house in time to treat his wounds. His daughter recalls, had it not been for his Apple Watch, the man would have been lying on his bathroom floor till the next day, possibly costing his life.
While these stories are countless, the evidence is overwhelming to prove that Apple Watches indeed can and has saved the lives of many! Furthermore, the new Apple Watch 6 has an upgrade to its health features enabling Blood Oxygen level reading. This is yet another game-changing lifesaver as it records the oxygen level which could be one of the factors for the Apple watch's ability to possibly help diagnose COVID-19.