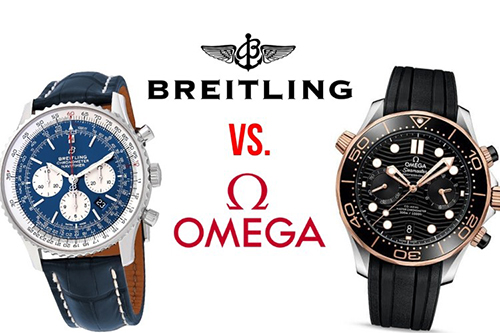 If you were to list down the top tier watch brands in the market today, you will undoubtedly be jotting down both Breitling and Omega. Both are world-renowned luxury watch brands with a reputation for delivering exceptionally stylish and refined timepieces. In this article, we will be pitting these two juggernauts of the industry against each other to find out which one has the definitive edge in terms of quality timepieces.
This will be quite a treat for watch enthusiasts as both Breitling (which you can see our top 10 list, here) and Omega are known for the impeccable design of their timepieces as well as impressive innovations that push the limits of what defines a timepiece.
Breitling Brand Overview



Breitling is a Swiss luxury watch brand that was founded by a young German watchmaker in 1884. German immigrant, Leon Breitling moved to Bern, St. Imier and was instantly fascinated with the art of watchmaking. At a young age, Leon Breitling showed great potential as a watchmaker's apprentice. This pushed the young lad to open up his own little business. What separated Breitling during its early years in the market is its focus on developing high-quality chronographs and not just the typical mechanical pocket and wristwatches. This focus on crafting top-notch chronograph became the foundations of modern-day Breitling.
It wasn't until the early 1900s when Breitling completely shifted their focus from pocket watches to wristwatches. This was the next clear step of watch companies during this time as wristwatches are quickly becoming the norm. Breitling, however, stuck to their reputation and continued with focusing mostly on chronograph wristwatches. Breitling's skill in developing chronographs bear fruit soon enough with their innovations to the chronograph timepiece design such as the push-piece, start/stop, and reset features.
Breitling further built up their reputation with their fantastic innovations that pushed the limits of their timepieces to new heights. Nowadays, Breitling is not only a highly recommended brand for those looking for a high-end chronograph watch, but they have covered other watch types such as dive and pilot watches, as well.
Omega Brand Overview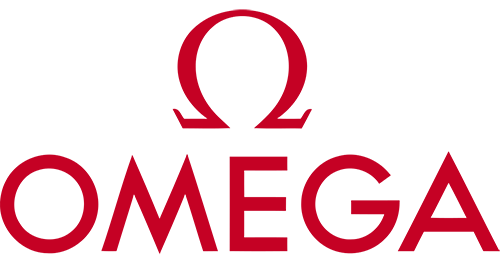 Omega is one of the most popular luxury watch brands in the market today. Even those who are not that well-versed in the timepiece market are sure to be familiar with the Omega brand. This is because of Omega's excellent marketing strategy as well as their impeccable timepiece design. You have probably heard about Omega when watching films about the suave fictional superspy, James Bond. Omega has been the official timepiece of the billion-dollar film franchise since the 90s.
This link to the 007 franchise was perfect for the Omega brand as the two franchises formed a perfect synergy. How you may ask? Well, both the 007 franchise's main character and Omega exude a sense of elegant gentleman charm that is one of its primary selling points. The Omega watch company was founded back in 1848, however, they did not enter the wristwatch market until the early 1900s. Omega started gaining traction in the market when they became the go-to timepiece of British soldiers during the Boer War. Their reliability against extreme weather conditions helped cement the brand's reputation in the market. Omega released the first entry into one of their oldest and most popular watch lines, the Omega Seamaster, back in 1948. The Seamaster line is still going strong to this day.
Omega has proven time and time again that they are one of the most trustworthy luxury watches in the market today with a reputation that most companies can only dream about.
Breitling and Omega Watch Comparisons
Pilot Watches
Breitling Exospace B55 Watch Review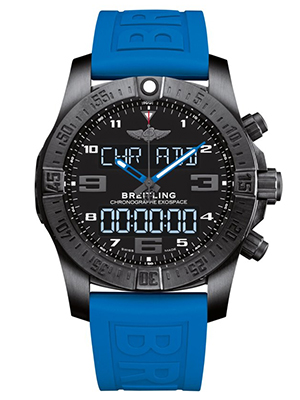 The Breitling Exospace B55 is one of the best examples of what this watch brand can offer. This is the first chronograph of its kind that comes with smartphone connectivity. The Exospace B55 has a rather sporty aesthetic which makes it quite comfortable and stylish at the same time. The polished case measures in at 46mm in diameter which is pretty hefty, but considering it utilizes both a SuperQuartz analog dial movement and digital display, the added size is understandable.
Fortunately, Breitling considered this when designing the Exospace B55 as it used lightweight titanium material for its case which also utilizes curved lugs to reduce the bulkiness in appearance. In fact, at first glance, the Exospace B55 is deceptively sleek looking up. Another notable physical feature here is a unidirectional rotating bezel. It is also well-built and utilizes thermo-compensated construction which means it can withstand excessive heat and cold – an excellent trait to have for an aviation timepiece.
Within the Breitling Exospace B55 is the company's proprietary calibre B55 mechanical movement in conjunction with the brand's SuperQuartz technology. This gives the Exospace B55 an impressive 0.07 second per day accuracy when it comes to its timekeeping capability. Overall, the Exospace B55 is a highly recommended timepiece for pilots and even constant travelers. It is as reliable as it is visually impressive.
Omega Speedmaster Skywalker X-33 Watch Review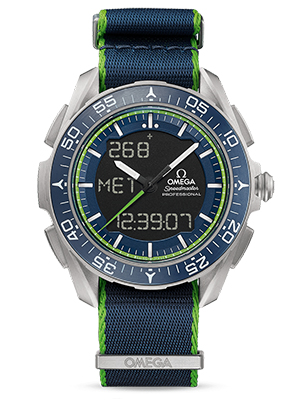 The Omega Speedmaster references one of the most popular pop culture franchises in history with the Skywalker X-33 watch. As with most of Omega's timepieces, the Skywalker X-33 is a limited-edition model which means expect it to fetch for quite a high price now, and even more so later. This Speedmaster watch was designed in partnership with the Solar Impulse Project. This gives the Skywalker X-33 a particularly nifty feature – which is its excellent solar-powered technology.
This particular Speedmaster model also comes packed with some excellent features besides its solar-powered battery. The Skywalker X-33 features iPad compatibility and a skeletonized hand which further adds to its unique aesthetics. The dial design also focuses primarily on legibility which it manages to achieve with flying colors.
Some of the key features that are present with the Skywalker X-33 timepiece includes a perpetual calendar, both analog and digital display, chronograph functionality, and luminescent markers and hands. All these features are for naught without a reliable watch movement though, in that regard – the Omega Speedmaster delivers. The Skywalker X-33 is equipped with the brand's patented Omega calibre 5619 movements. Additionally, the Skywalker X-33 comes with a multiple time zone feature to top things off.
Dive Watches
Breitling Superocean II 42 Watch Review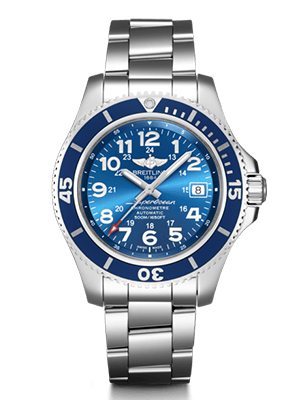 Breitling's Superocean line is one of the most highly recommended luxury dive watches in the market today and it is easy to see why. The Superocean II can deliver up to 500-meters of water resistance which is more than enough for swimming, snorkeling, and even scuba diving. Its exceptionally high-water resistance is not the only thing that the Superocean II has going for it though.
First and foremost, the Superocean II incorporates a strikingly vivid design with its use of black and orange color palette. This gives the Superocean II naturally high legibility which is crucial with dive watches. It also comes in two variations: Mariner Blue and Volcano Black, both of which utilize intense color combinations.
Within the Breitling Superocean II is an automatic 25 jewel self-winding chronometer movement with a 40-hour power reserve. As expected with a Breitling calibre watch movement, the one used with the Superocean II clocks in an impressive 28,800VPH. The dial window also uses the scratch-resistant sapphire crystal and features an anti-glare coating for increased legibility even under intense sunlight.
Omega Seamaster Planet Ocean Watch Review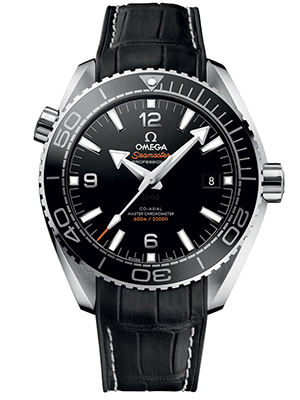 The Seamaster is one of Omega's long-standing series and it achieved this longevity for a reason. In particular, the Omega Seamaster Planet Ocean is one of the most impressive iterations of this esteemed watch line. The reason for this claim stems from the Planet Ocean's impressive 600-meter water resistance and impeccable construction.
The Omega Seamaster incorporates a high-grade helium-escape valve and an alveoli-type screw-in back case that guarantees the entirety of the Speedmaster Planet Ocean dial ocean is coated with Super-Luminova finish for added legibility in a low-light environment. The markers also utilize distinct colors when they glow for improved ability to distinguish the dial information. For example, the hour and seconds hand emit a blue glow while the minute hand and 12 o'clock markers incorporate a dim green light in the dark.
The Seamaster Planet Ocean watch features an automatic movement with an analog display that also packs a 60-hour power reserve. The back case is also transparent which allows you to fully appreciate the intricacy of Omega's watch movement.
Conclusion: Breitling vs Omega – Which is Better?
Choosing between Breitling and Omega is easier said than done. Comparing their timepieces left us with a tit-for-tat result with both brands not having a definitive lead over the other. Breitling's watches are quite imposing with its larger cases which makes it ideal for outdoor enthusiasts. Omega, on the other hand, has a more classy and sophisticated charm to it. Both brands provide top-notch performance so using this category as the basis for which is better is not practical. If we were to give you any advice, we recommend you go with which aesthetic suits your style best. Fortunately, both Breitling and Omega have two widely contrasting designs so choosing between the two is far simpler and easy.