Conor McGregor (Image: Wikimedia.org)
Conor Anthony McGregor, or more accurately Conchúr Antóin Mac Gréagóir, is a professional mixed martial artist (MMA) and a boxer from Dublin, Ireland. He is also sometimes called the "Mystic Mac" because of his predictions (that are oftentimes accurate) as to how and when he would beat his opponent.
Among his notable "predictions" was his fight with Jose Aldo in December 2015. He mentioned that "…Every single movement I make will get an overreaction from him because he's too emotionally invested in it…I see him overeating, overextending, and then being KO'd unconscious." True enough, during the fight, Aldo was overreacting, overextending, and was knocked out within 13 seconds. Then, in 2020, he also anticipated that he will be able to defeat his opponent Donald Cerrone by knockout, and so he did within the first round.
McGregor is a former champion in the Ultimate Fighting Championship (UFC) featherweight and lightweight divisions. In December 2020, he is listed as sixth in the UFC lightweight rankings and 15th in the men's pound-for-pound rankings as of January 2021.
As a boxer, he lost to Floyd Mayweather Jr. during his debut boxing match. Yet, the said match received the second-largest buys in North America with a total of 4.3 million pay-per-view (PPV).
Among watch circles, many can't help but notice the watches he's been flaunting in his social media accounts. He seems to prefer huge watches, especially the "iced" (encrusted with diamonds) ones and other such pieces that would make anyone look twice. In terms of brands, he is undeniably a Rolex guy; although, he also has a few pieces from other luxury watch brands such as Patek Philippe and Audemars Piguet.  Here are a few that stands out: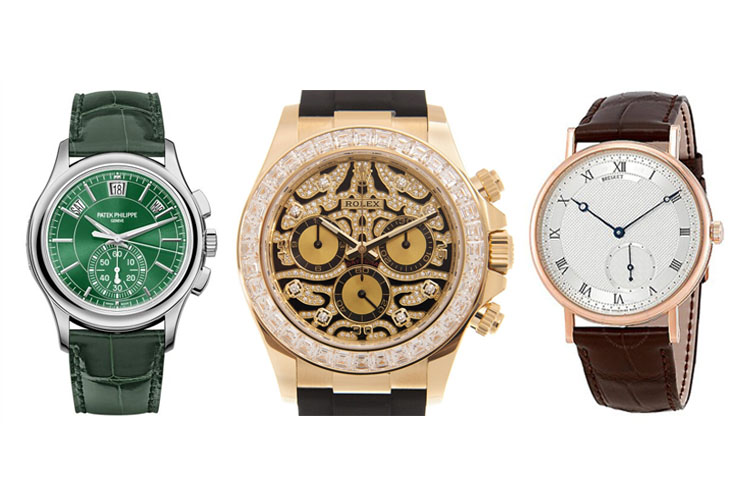 Conor Mcgregor's Watch Collection
Jacob & Co Astronomia Baguette
View this post on Instagram

Few weeks before his fight with Dustin Poirier, McGregor flaunted his "new watch, new suit, and new whip" that he bought in Abu Dhabi. This includes two extravagant watches from Jacob & Co, one of which is the Astronomia Tourbillon Baguette that is reported to cost at least $1.3 million.
According to Jacob & Co, the said timepiece has 342 baguette-cut diamonds that were invisibly set on the backdrop, and another 80 baguette-cut diamonds invisibly set on the lugs. As if those were not enough, there are also 133 triangle-cut white diamonds on the base dial. All in all, this stunning timepiece weighs 16.8 carats.
Jacob & Co Rasputin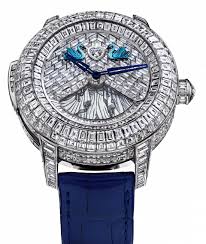 The other timepiece that McGregor bought from Jacob & Co in Abu Dhabi is also a diamond-encrusted one called the Rasputin. This is said to be an x-rated timepiece because according to reports "with the touch of a button, a hidden sex scene emerges from behind a shimmering door". This intricate timepiece cost the MMA fighter $2.7 million
Jacob & Co Astronomia Gambler
For his 32nd birthday, McGregor has been gifted another Jacob & Co timepiece. This time, it is the Astronomia Gambler (same as the one that rapper Drake has). It is pretty distinctive because of its roulette wheel on the dial. Then, it also has a 1-carat Jacob-cut white diamond "disco-ball" that constantly rotates, and a globe-shaped ceramic ball. In addition to all these is the triple-axis tourbillon that is openly displayed on the dial as well.
Franck Muller Vanguard Customized
View this post on Instagram

This Franck Muller timepiece from the Vanguard collection seems an apt choice for McGregor since it is built in consideration of sporting efficiency and comfort to the wearer. Then, as with his other watches, the addition of diamonds on the set just made it more eye-catching.
Rolex Daytona 116588TBR "Eye of the Tiger"
When he was on Sabbatical, McGregor posted a photo of himself pouring a glass of whiskey and riding a jetski in Ireland. However, what people noticed, especially the watch enthusiasts, is the luxurious timepiece on his wrist. It was identified as the Rolex Daytona 116588TBR. According to reports, the watch costs about $137,000, and McGregor didn't even think of removing it when he rode the jetski.
The Rolex Daytona 116588TBR is also called "Eye of the Tiger" primarily because of its black lacquered dial with waves made of 18k yellow gold and set with diamonds, which resembles a tiger's fur. The hour markers, except for 3, 6, 9, and 12 that are in yellow gold Arabic numerals, are also set with diamonds. Its bezel is also gem-set while the 40mm case, crown, and pushers are made of 18k yellow gold. Not only that, even the Oysterflex strap comes with an 18k yellow gold folding clasp.
McGregor also has other Daytonas in his collection; including one in yellow gold with a black dial and another with a green dial.
Patek Philippe Calatrava Skeleton 5180/1R-001 in Rose Rold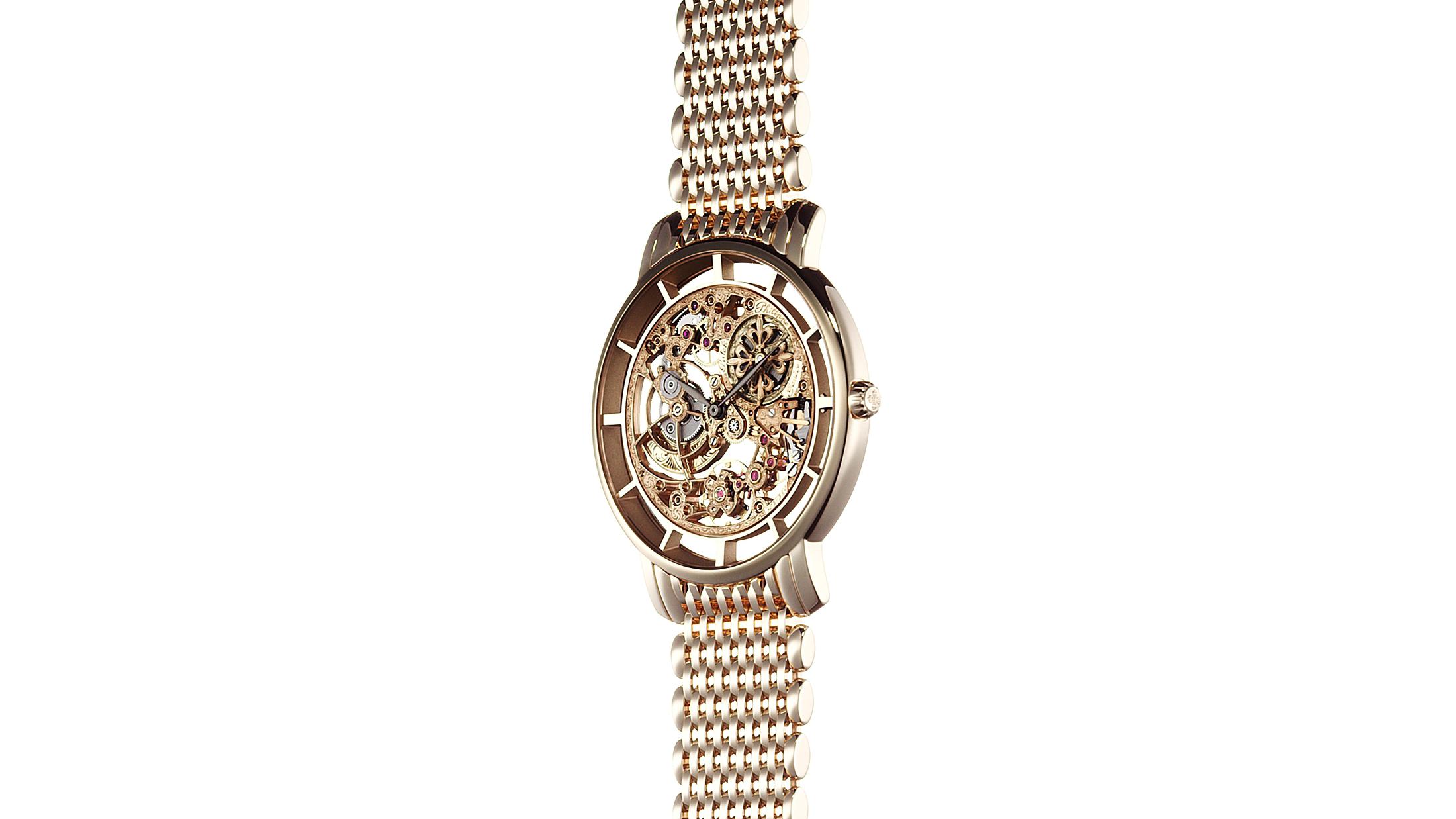 Many say that this Patek Philippe Calatrava seems an unusual choice for McGregor who normally wears huge watches because it is quite minimalist when compared to those. However, when it comes to cost and complication, it is very welcome to the collection.
The Patek Philippe Calatrava 5180/1R is a skeletonized dress watch, proudly boasting its ultra-thin self-winding caliber 240 movement. It measures only 39mm in diameter and 6.7mm in height, making it one of the smallest watches in McGregor's collection.
Patek Philippe Special Series 5905P-014 The Hulk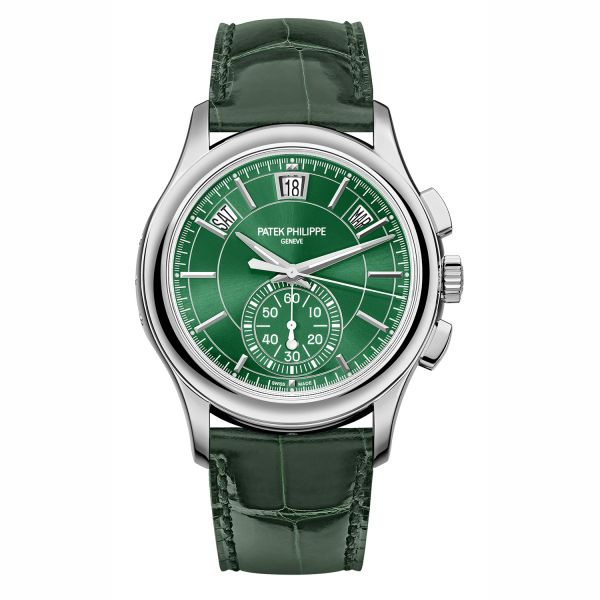 The Patek Philippe Special Series 5905P-014 is an annual calendar chronograph Weir and Sons Edition watch. The series was especially created in partnership with Irish jeweler Weir and Sons for the 150th anniversary of Patek Philippe. Hence, it is a limited edition collection with only 25 pieces produced. As McGregor stated in his post, he got the 12th piece.
This timepiece is also called "The Hulk" because of its green sunburst dial and green leather strap. It is driven by an automatic self-winding caliber CH28-520 QA 24H chronograph movement with a 45-hour power reserve. The said movement also powers the flyback chronograph and annual calendar functions. More so, the 42mm case is made of platinum, and on the case back, you'll see the inscriptions "Weir and Sons" and "150th Anniversary".
Breguet Classique 5177 18k Rose Gold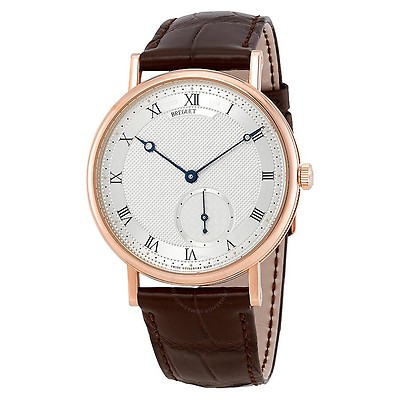 Last on the list is probably the most modest piece in McGregor's collection. It exudes a minimalist vintage look with its plain white dial, Arabic numeral hour markers, rose gold case, and brown textured leather strap. It is one of his go-to watches for fashion shoots that need a casual look.