Greece is popular for fashion and design, with Greek creatives widely focusing on factors like history and mythology. Recently more and more Greek watchmakers have introduced unique collections to the world, and for this article, we're putting them in the spotlight.
Below, we'll take a closer look at Greek-made watch brands. Well talk about each company's history and style and provide links on where you can see their products.
Greek Watch Brands
Folli Follie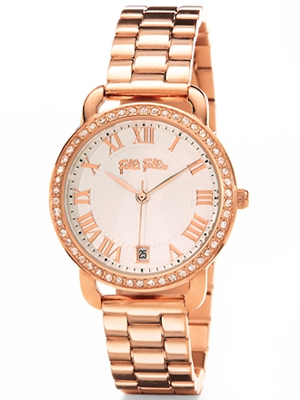 Based in Greece, lifestyle fashion brand Folli Follie makes watches, jewelry, and accessories.
The brand was established by Dimitris Koutsolioutsos and his wife Ketty in 1982, with the first shop opening in downtown Athens. It was first a jewelry manufacturer before it launched its watch line in 1994. The brand then opened a store overseas, in Japan, as well as opening shops in Guam, Hawaii, and New York.
According to the Folli Follie website, the brand has a "full fashion concept" of its three main product categories (watches, jewelry, and accessories).
You can purchase Folli Follie products on its official website. The brand also sells its products all over the world, which include China, France, Russia, the United Kingdom, and the United States. It currently employs nearly 6,000 people.
You can read more about the brand's history here. They also have a published Corporate Social Responsibility here.
Folli Follie has a wide range of watches. This page will allow you to find a model you want—the watches are divided into categories such as leather, chronograph, slim, Swiss-made, bracelet, and so on. Visit this page to see all your options, complete with watch descriptions and prices.
LouAnn Watches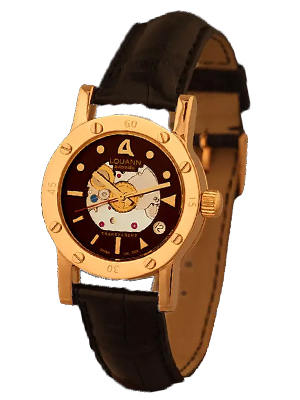 LouAnn Watches was founded by industrial designer Loukas Mainas, a jewelry, and watch enthusiast. The name of the brand is a combination of Maina's name with his girlfriend's name Anna.
The brand was launched in 2004, the same year that it released its LouAnn Transparent, which is a handmade 18k gold timepiece with precious stones and white, pink, or gold tones. This watch, according to the brand's website, is the first luxury Greek watch. Learn more about Mainas and the brand here.
LouAnn watches is a luxury watch brand, with a watch costing tens of thousands of dollars. All of the brand's watches are hand made and have a precious 18k gold material, and have an automatic Swiss movement.
There are currently two types of watches: the Transparent Range and Balancier Range. You can check out all available LouAnn watches here.
To order or know the price of a LouAnn watch, one needs to contact the brand on its official website. The brand makes customized watches, so the timepieces are made-to-order. The customer needs to choose the type and style of the watch they want to order (such as a strap, finish, stones, dial color), and then fill out a form. LouAnn will then send an e-mail with the total cost of the watch, as well as the shipping fees. See the form here.
Ianos Watches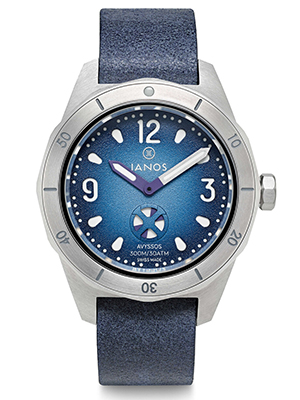 Ianos is a new Greek watch brand founded by Jacob Hatzidimitriou, who took inspiration from Greek history, Greek gods, and the country's diving history.
The brand's goal is to deconstruct designs in vintage watches and make timepieces for the 21st century. They create Swiss-made watches inspired by technologies of the past and then incorporated for modern watchmaking.
One of the most popular watch models by the brand is the Avyssos, a dive watch. Avyssos, a Greek word for "abyss," describes, according to the brand's website, also describes the depth that draws divers. This watch is a durable tool and dive watch, which Ianos promises to be "worn and beaten relentlessly." It is also worth noting that the brand created a Kickstarter campaign for the Avyssos in 2019, and it was fully funded in less than 24 hours.
What is interesting and unique about the Avyssos watch is the lack of a small seconds feature, which is replaced by the Antikythera, a type of ancient (over 2,000 years old) mechanism. You can read more about the watch and its special features here. You can also read a comprehensive review by Hodinkee here.
Breeze Watches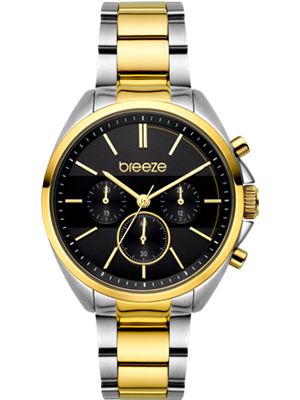 Breeze is a Greek brand that was established in 2013. The brand refers to its style as having a "colorful Mediterranean touch."
Breeze enjoyed success shortly after it launched, with many praising its innovation and styles. Soon, the brand started to become available in over 300 stores in department stores and malls. The company also reached 450 points of sale in both Greece and Cyprus.
The brand currently has a total of 23 watch collections, which you can find on their official website, where you'll find prices and specifications. You can explore the brand's catalog here.
Oxette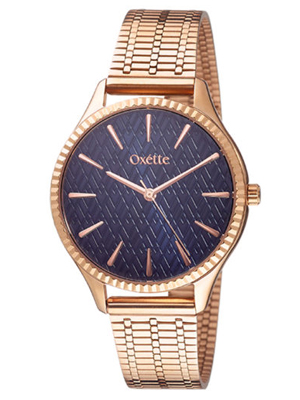 Oxette, which is a brand under Greek company Perideo S.A (you can learn more about the company here). manufactures, distributes, and sells watches, jewelry, and fashion accessories. Born in Athens in 1998, the brand makes items for both men and women.
The brand currently operates in different countries through retail stores owned by the company, as well as watch corners and franchise stores.
The Oxette watch collection is vast, with most items on a price range of around $100 to $270. You can check out pages of their watch collections here, where you can also purchase the models online. To know where their dozens of stores are located, you can visit their Store Locator.
Loisir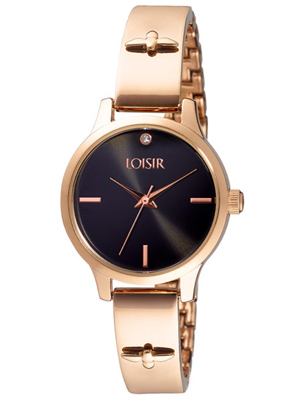 Loisir, which is also under the Perideo S.A. company, is a designer and distributor of watches, accessories, and jewelry. The brand, according to its website, focuses on gift ideas and offers fresh and trendy products.
The brand has more than a dozen watch collections, with price points relatively cheaper compared to Oxette. Check out the available models here.
Like Oxette, Loisir watches are also available for purchase on its website. To find a store that sells Loisir watches, check out the brand's Store Locator.