Many agree that one of the good things that came out of Ireland's recession is boosting the Irish people's creativity. During this period, many designers built their own brands and created high-quality products.
This piece will focus on some of today's most popular Irish watch brands, from affordable digital watches to durable, high-quality military timepieces. We'll take a closer look at each brand's history, and provide links on where you can purchase their products.
Irish Watch Brands
Ansley Watch Company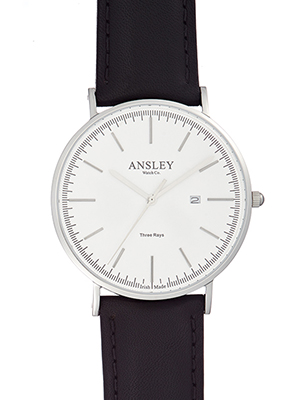 Ansley Watch Co. watches are made in the seaside village of Malahide in Dublin, Ireland. The company was founded by Irish and Swedish designers Arthur and Eda Smith.
The brand creates "classic timepieces with a modern twist" for men and women. The two available watch sizes are 42mm ad 36mm, under different collections: Three Rays, Army, Futura, and the Debbie Millington WatchPOP.
Ansley makes clean and simple designs, like the analog Three Rays line, which has thin stick markers, a white or black 42mm case, and a leather strap. These are marketed as unisex watches—each watch has the symbol of equality of the Awen of the Three Rays engraved on the back, which symbolizes equality.
Ansley collaborated with Debbie Millington, a luxury silk scarf designer, to create the Debbie Millington Watchpop. This line features watches that use the 100% silk scarf as a wrist wrap of the watch. See photos and specs of the watch and available patterns here.
The brand also makes different straps and bracelets for the watches. Ansley watches can be purchased on their website, as well as at the stockists listed here.
Telstar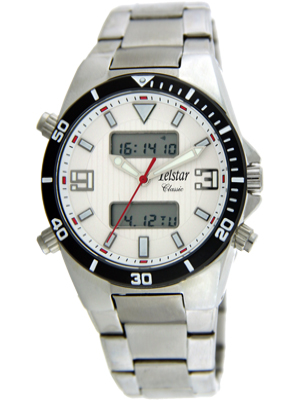 Founded in 1975, Telstar Watches originally sold LED watches. The brand has since shifted to a different product range to meet technological changes. They started producing quartz watches for men, women, and children.
The brand's collections are divided into five categories: Classic, Contemporary, Sports, and Children's. Compared to the other brands on this list, Telstar has relatively affordable price tags, ranging from €25 (around $30) to €145 (around $140). See all of the available models and their prices here.
Telstar watches are available for sale on their website, as well as different jewelers all over Ireland. They are also widely available in Slovakia and the Czech Republic.
Push Watches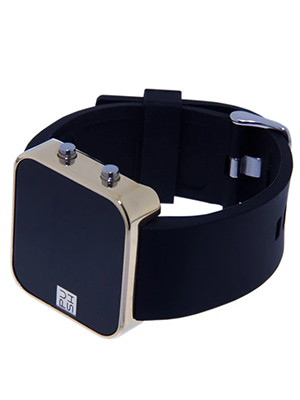 Push is an Irish watchmaker that offers affordable digital watches. It has released two collections: Push Rainbow and Push Day & Night collection.
An article published in the Irish Times called the Push Watch as "an Irish answer to Apple and Fitbit for €59," saying that while the watch is not as technologically advanced as an Apple of Fitbit, it has its advantages. Read the feature here.
The brand's website is down as of posting time—you can try visiting their page here.
SAS Watch Company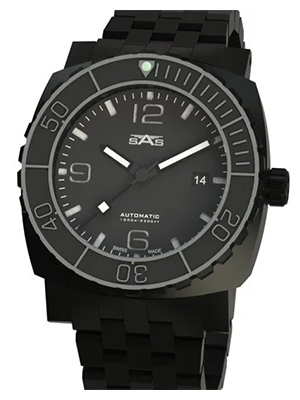 Wicklow-bases SAS, which stands for "Sea, Air, and Sport" is an Irish watchmaker that produces high-quality, durable watches for sports, pilots, divers, and the military.
SAS made watches for the Ice Project expedition, partnering with Irish explorers Clare O'Leary and Mike O'Shea. You can read more about the partnership and the expedition here.
One of the brand's most popular models is the Dubh Linn, a dive watch that is water-resistant up to 1000m. All of SAS watches have Swiss movements.
Mileata Watches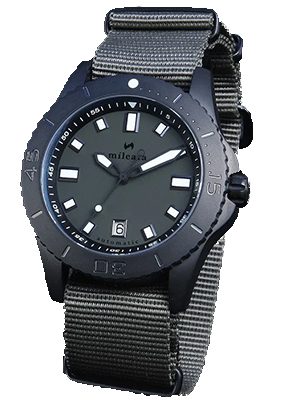 The Mileata Watch Company designs and develops watches for the military and law enforcement (the brand name is Irish for "military").
All of the brand's watches are designed, assembled by hand, and tested in Ireland. They also offer customized designs that can match the colors of the wearer's uniform, as well as adding logos on the case of the watches.
Two popular models are the Mileata Defender and Mileata Protector (which both cost roughly $900 each) which have a surgical steel case sandblasted and coated with a PVD coating and a durable NATO strap. You can check out available products and accessories on the Mileata website.
See their Q-Series Urban Commando GMT reviewed here.
McGonigle Watches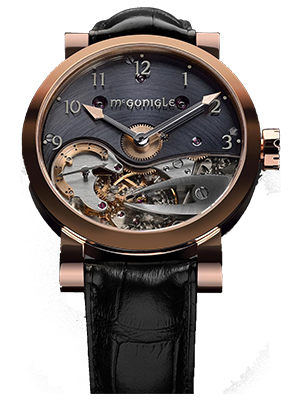 McGonigle—"Ireland's only handmade watches"—was founded by brothers Stephen and John McGonigle, who has been immersed in clocks and watchmaking since they were children. Their interest started with their father, Johnny McGonigle, who was a clock repair enthusiast.
Stephen and John graduated from the Irish Swiss Insitute of Horology. Both brothers then worked in different fields related to watchmaking—restoring antique watches, developing prototypes, working on after-sales service of complications, and working for brands like Breguet and Ulysse Nardin. In 2006, they launched McGonigle watches.
McGonigle specializes in watches with unique mechanisms "with high complications." The brand released its first watch, the Tourbillon, in 2007. You can learn more about this timepiece here.
The decorations of the watches are unique as well. Inspired by Celtic influences, with the engraved art created by their sister Frances McGonigle.
According to a 2016 New York Times article, the McGonigle brothers had made 40 complicated mechanical watches.
McGonigle watches do not come cheap, with watches costing tens of thousands of dollars. Two watches from their Ceol Minute Repeater watch sold for over $220,000 each.
W&W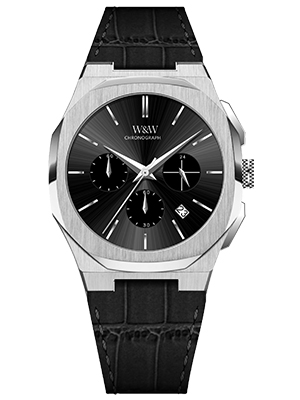 W&W, which stands for Watch and Wallets, sells products designed & assembled in Ireland.
The company was founded in 2017 and is run by husband and wife team Meg and Sean Treacy. Their goal is to sell stunning yet affordable watches.
Sean, who wanted to create a modern watch with classic features such as his grandfather's pocket watch from WWII, took his love for watches to another level by creating his own. He spent months designing a watch, and the first model he came up with was a stainless steel model with a Japanese Seiko movement and an Italian leather strap.
The brand has recently partnered with the Irish Men's Lifestyle website, and will soon have watches available in different parts of the world. To learn more or receive updates, you can visit this page.