Orient and Timex occupy two vastly different spots in regards to watch types, which makes this comparison quite interesting. One is known for its stylish timepieces while the other is popular for the superb durability of their watches. There is one connecting thread though, their impeccable accuracy and precision in timekeeping.
In this article, we will be comparing two watch brands from practically two different worlds. There are similarities, though, if you look closely enough. Interestingly enough, these similarities can be quite significant for a particular market section. This is the reason why we thought up about comparing Orient and Timex. We will be taking a look at two specific watch types that Orient and Timex are quite known for and determine which brand delivers the best in these regards.
History of Orient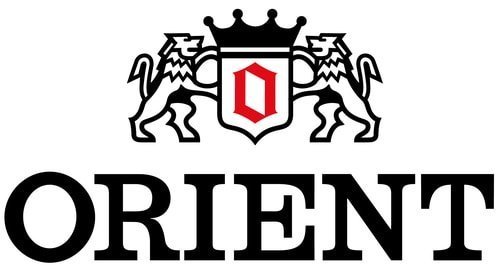 While Orient officially began around the 1950s, the company itself has been around for longer than that. Orient, then known as the Yoshida Watch Shop, began operations back in 1901. The company's founder, Shogoro Yoshida, started the company as a wholesale shop that sells imported pocket watches in Ueno, Taito, Tokyo, Japan.
By 1912, Yoshida upgraded its inventory by including gold wristwatch cases and expanding its business to different branches. During this period, the Yoshida Watch Shop transitioned to becoming the Toyo Tokei Manufacturing company and started developing clocks and gauges. It wasn't until 1934 when the company began manufacturing wristwatches, as well.
The company excelled during this period up until the Japanese economic collapse after World War 2. This also forced the Toyo Tokei Manufacturing company to shut down for a year temporarily. After the lull, Toyo Tokei Manufacturing resurfaced under a new banner, the Tama Keiki Company. That name didn't last long though as a year after they finally reintroduced themselves as the Orient Watch Company, Limited – which they are known today.
Orient further expanded its business overseas which helped propel the company to new heights. They built up their reputation within the watch market with excellent timepieces such as the Orient Grand Prix 100, the Orient Fineness (which was the world's thinnest automatic watch), and the Orient Tenbeat.
One of Orient's premier watch series, the Mako, was first released in 2004. This is a dive watch that has since developed a solid reputation within this specific market. This kickstarted their status as one of the best makers of mid-range and up to dive watches. Currently, Orient is an owned subsidiary of Seiko.
History of Timex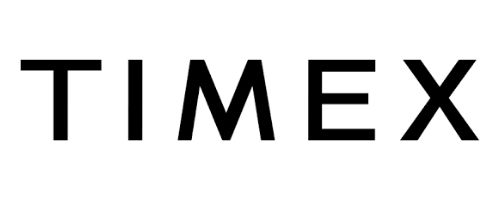 Timex was founded in Waterbury, Connecticut, back in 1854 and has always focused on manufacturing robust and reliable timepieces at an affordable price. They maintained this quality to this day as Timex is among the most recommended for those looking for a brand with a broad selection of timepieces that covers the entire price range.
While Timex began back in the 1850s, they did not start manufacturing wristwatch until 1914. Timex's transition to wristwatches was quite smooth and natural. This shift to wristwatches and their unique signature craftsmanship helped Timex reach greater heights than ever before.
Timex has also created a series of quality sports watches and a wide selection of affordable yet durable timepieces. Timex's catalog of watches will showcase their versatility as a brand. They craft various timepieces that cover a wide range of styles. One category that they shine though is with their sturdy sports watches. How do Timex's outdoor and rugged watches compare to what Orient has in their portfolio? Let's find out.
Dress Watches – Orient Bambino VS Timex Marlin
Orient Bambino V4 Dress Watch Review
See Amazon Reviews | See on eBay
Orient's Bambino is one of the sleekest and classiest timepieces within the mid-range watch market. At the moment, we are at version 4, and this iteration honors the original Bambino in regards to its overall aesthetics while also taking cues from previous versions to deliver the complete Bambino timepiece experience to date.
The Orient Bambino's defining trait is its use of a beautiful domed glass window, a characteristic that is maintained through each iteration of the Bambino timepiece. Version 4 also has a domed crystal window which gives it a classy charm. It does take a different approach with its markers, though. The Bambino V4 features sleek diamond-shaped markers that have a polished sheen to it — further highlighting its striking design.
The hands of the V4 are also noticeably thinner, which is almost akin to the V2. The incredibly slim second's hand has a tinge of red accent to it at the tip, which is a nice touch, look-wise. The Bambino V4 is slightly larger than the previous versions at 42mm in diameter, compared to the 40mm of prior models.
Within the V4 is the impeccably crafted and precise Japanese automatic hand-winding and hacking movement. While the case is more substantial this time around, it is still quite thin at only 11.8mm. Other features include its 30-meter water resistance. This makes the Bambino V4 able to withstand the occasional brief splash of water but is not designed for swimming or diving.
Timex Marlin Watch Review
See Amazon Reviews | See on Timex.com
Simple, elegant, classy – these are the words that come to mind when one sees the Timex Marlin. The Timex Marlin takes a pretty subdued appearance. This is a dress watch that can be worn in both formal functions and everyday activities.
The Timex Marlin comes with a significantly sleeker stainless-steel case at only 37mm in diameter. The traditional aesthetic means that the Marlin will have a more conservative design. This is simplicity at its best. Of course, the real question here is if the Timex Marlin can be a reliable timekeeping companion? The answer to that is yes.
The Marlin uses automatic hand-winding movement with an analog display which provides the timepiece with top-notch accuracy. Its dial complements the silver-toned stainless-steel case with a polished steel color. The remaining features are quite standard with its Roman numeral markers and black sword-shaped hands.
Best Dress Watch – Orient Bambino Version 4 Watch
The Bambino V4 is simply the more stylish dress watch of the two. The Timex Marlin is a traditional watch through and through, while the Bambino offers some tweak to the already classic timepiece design. While the Time x Marlin certainly has its charm, it directly cannot compete with the head-turning appeal of the Bambino.
Dive Watches – Orient Mako XL Dive Watch VS Timex Allied Coastline Watch
Orient Mako XL Dive Watch Review
See Amazon Reviews | See on eBay
The Mako XL is exactly what it sounds like, an enormous variety of the excellent Orient Mako series. There has been some clamoring for a larger version of the Mako from customers and Orient has listened to these requests.
The original Mako measured in with a 41mm diameter case; the Mako XL delivers a girthier 44.5mm which is undoubtedly a considerable increase for a timepiece. The Mako Xl incorporates stainless steel for both its tank-like case and bracelet, which gives it a more premium appeal.
The case also features a 120-click unidirectional bezel with a stunning blue dial with silver accented hands and markers. The Orient Mako XL also comes with a date display that is located over at the 3 o'clock position.
Inside is a Japanese automatic movement with an impressive power reserve of 40-hours. The Mako XL also has a substantial 200-meter water resistance which makes it suitable for a handful of water-based activities/sports.
Timex Allied Coastline Watch Review
See Amazon Reviews | See on Timex.com
Timex is well-known for delivering outstanding timepieces designed for outdoor use with an emphasis on durability and reliability. Of course, precision is not forfeited in favor of strength as the Timex Allied Coastline utilizes a highly accurate Japanese quartz movement with analog display.
The Timex Allied Coastline has a sporty/adventurous twist to its design. It uses durable and flexible silicone straps and a 43mm stainless steel case with a black and red accent unidirectional bezel. The white markers perfectly contrast the black dial, and the hands feature a combination of all three colors with the red accent acting as the border.
With its 100-meter water resistance rating, one can use this during swimming and snorkeling but refrain from wearing it during deeper dives. The Indiglo technology provides the watch with added visibility in low-light environments, as well, an essential element in both dive and outdoor timepieces.
What's more, the Timex Allied Coastline is quite affordable, as is the case with all Timex watches. Don't let the lower price tag fool you, Timex has proven time and time again that they know exactly what they are doing. Check out the full line of "ALLIED" military-inspired Timex watches here.
Best Dive Watch – Orient Mako XL Dive Watch
The Timex Allied Coastline put up quite a fight, but the Orient Mako XL outclasses it in almost every facet. The Orient Mako line is one of the premier dive watches within the mid-range market, and few can touch it in this arena.
Orient VS Timex – Which One is Better?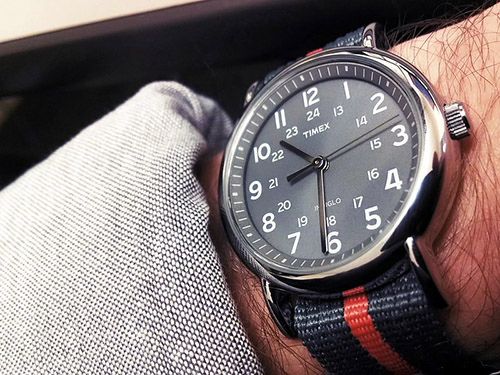 This is a rather simple decision to make. Are you looking for affordable yet incredibly durable timepieces designed for outdoor use and sports? Timex is your best bet. Timex develops some excellent digital watches as well, and the level of precision that their timepieces offer is on point. However, for those who want something with more wallop in both design and watch craftsmanship, Orient is the better choice.