We have another exciting match up for you today with Oris and Tudor. For those who are not familiar with Tudor, this is a sister company of Rolex and is the more affordable alternative to the timepiece giant. Oris, of course, is the Swiss-based mid-range watch company that excels in delivering top of the line mechanical timepieces.
Between the two though, which delivers the best value for your money? Both watch brands have something unique that they bring to the table, the question is who has the better card on hand. Let's find out which brand better suits your fancy down below.
Oris Brand Overview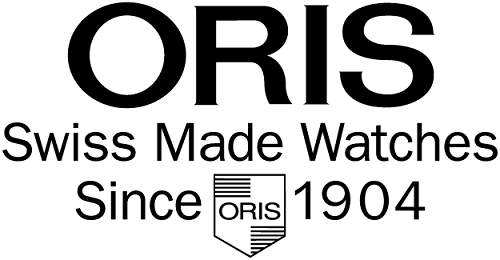 As stated earlier, Oris is a Swiss-based watchmaker that exclusively specializes in crafting high-quality mechanical movement watches. This particular aspect of the company is also one of their biggest strengths as finding mechanical watches are quite tricky in today's quartz dominated market. Oris does what they do best, and what they do best is creating top-notch mechanical watches.
All of Oris' watches go through a rigorous quality assurance process to guarantee that each timepiece is as reliable and accurate as intended. Rarely does an Oris timepiece disappoint, if ever? Oris is also known as the more affordable alternative to high-end watch brands such as Rolex and Tag Heuer. While Oris timepieces still carry quite a hefty price tag for the most part, compared to the other premium brands they are considerably more cost-friendly.
Oris is also known for supporting several charity organizations, namely the preservation of the ocean and its ecosystem. One of their more popular models is the Oris Aquis series which is considered as one of the most reliable diving watches in the market today.
What we do love about Oris is their goal of delivering top of the line mechanical timepieces at a reasonable price. Since automatic movement watches are not so common today, you also get the added benefit of its exclusive qualities. Oris also hold to its tradition, which is seen in the majority of their watches that still echoes of a bygone era while infusing it with modern and innovative elements.
Tudor Brand Overview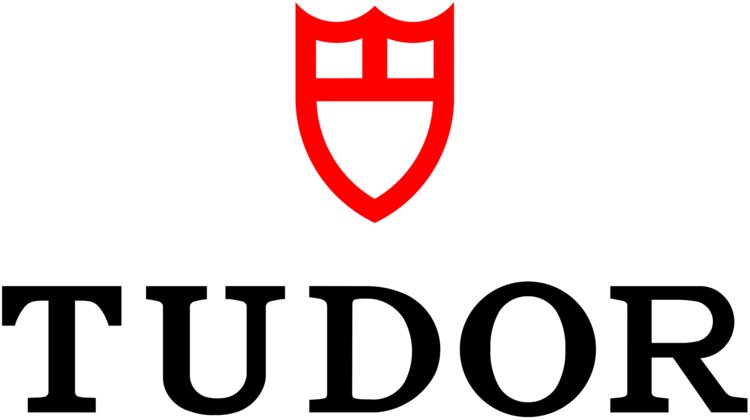 Tudor is a sister company of Rolex and is designed to be the more affordable alternative to the premium watch brand. Tudor was founded by the same man who founded Rolex, Hans Wilsdorf, so you know this will have a lot of similarities to its 'big brother' in more ways than one.
Rolex was founded back in 1905 while Tudor came about around two decades after in 1926. The idea for Tudor sprung when Hans Wilsdorf wanted a more affordable timepiece included in the catalogue of Rolex to cover as much ground as possible in the market. This was a smart move considering that the Tudor watch brand has the backing of a world-renowned name like Rolex which gives it a considerable head start against the competition.
Nowadays, Tudor is still going strong today and has built a reputation for itself other than being the 'sister company' of Rolex. Tudor is well-known for its tool watch category such as dive watches as well as their expectedly visually stunning watch collection.
Interestingly enough, Oris is also quite a formidable name when it comes to tool watches. Which of the two can we genuinely call as the superior watch brand? One thing is for sure, this will not be as clear cut a decision as some would expect.
Oris VS Tudor Watch Comparisons
Dive Watches – Oris Pro Diver Moon Pointer VS Tudor Pelagos
Oris Pro Diver Moon Pointer Review
Read Amazon Reviews | See on eBay
Oris comes out guns blazing in this dive watch entry. The Oris Pro Diver Moon Pointer earns the distinct honor of being the first of its kind. Specifically, it is the first mechanical dive watch that comes with a tidal range and lunar cycle features. Those three elements, when combined, result in a watch designed specifically for use in the high seas.
These features combined require a hefty amount of space, which is why the Oris Pro Diver Moon Pointer measures in at a massive 49mm. Those who have particularly small wrists might want to think twice before purchasing this mammoth dive watch. Surprisingly enough, even with its tank-like appearance, it is quite light. This is thanks to its titanium construction which delivers top-notch durability while also being considerably lighter than its stainless-steel counterpart.
The black dial is incredibly detailed without looking cluttered. This watch also features a full titanium construction for both the case and bracelet, giving it that luxury feel. Within this diving watch are Oris' proprietary Swiss automatic movement and analog display. As for its main feature, it clocks at impressive 1000-meters water resistance.
Tudor Pelagos Review
Read Amazon Reviews | See on eBay
The Tudor Pelagos is one of the brand's most exceptional dive watches and can certainly give other top brands in this watch category a run for their money. Similar to the Oris Pro Diver Moon Pointer, the Pelagos utilizes a full titanium construction which gives it enhanced durability while keeping weight in check.
Within the Pelagos is Tudor's watch movement, the calibre MT5612, that gives this timepiece excellent precision and accuracy. Design-wise, the Pelagos comes in two variations, a black and silver for a more traditional look and one with blue and silver for those who want something with a little more modern pizzazz.
The Tudor Pelagos is a more traditional dive watch with basic features developed into its most elegant form. The Pelagos comes with excellent 500-meter water resistance and the level of quality you would expect from the famous watch brand. If you're convinced by the look of this watch but not the price tag, you may want to check out these recommended alternatives to the Tudor Pelagos.
Dress Watch – Oris Atelier Alarm 01 Automatic VS Tudor Glamour Date and Day Diamond Dial
Oris Atelier Alarm 01 Automatic Review
Read Amazon Reviews | See on eBay
True to its name, the Oris Atelier is guaranteed to be a head-turner wherever it goes. The beautifully crafted dress watch radiates with elegance and sophistication with its silver and gold aesthetics. It is also backed by Oris's impeccable craftsmanship when it comes to watchmaking, and you have yourself a truly fantastic timepiece.
Oris spared no expense in developing this watch as evident with its high-quality material and equally as an impressive mechanical movement. This timepiece is designed to last for a considerable amount of time. We can bet that it can even last most of us in this room if appropriately maintained.
If that level of reliability is not enough, know that the Atelier also comes with a manufacturer's 2-year warranty that covers defects involving construction and materials. In terms of appearance, the Oris Atelier hits all the marks on what makes a great dress watch. It comes with a sleek appearance with its 42.5mm diameter case and a polished stainless-steel bracelet.
The main attraction in any dress watch is with its dial, and in that aspect, the Oris Atelier delivers in spades. The combination of silver and rose gold-tone hands and markers turns this timepiece into a masterful work of art.
The exquisite dial is encased within a scratch-resistant sapphire crystal window. Within the heart of the Atelier lies Oris' in-house automatic-self-wind movement that gives its analog dial its impressive precision. Overall, the Oris Atelier is an exquisite and luxurious timepiece that is firmly embedded in tradition and class.
Tudor Glamour Date and Day Diamond Dial Review
Read Amazon Reviews | See on eBay
Glamour is an apt name for this Tudor dress watch due to its extravagant design that blends all eye-catching visual cues into one smart looking watch. The gold and silver-tone of its design are topped off by diamonds that are set within the gold-tone engraved markers. The gold hands feature a white accent in the middle which adds depth and detail to the stunning timepiece.
The Tudor Glamour also comes in a relatively sleek packaged with its 42mm case. It utilizes a polished stainless-steel case and bracelet to give it that added layer of lavishness that goes perfectly along with its diamond-studded dial.
If you are not a fan of the polished stainless-steel look, you can also opt for the bimetal variant of this particular watch model which is equally as stunning. Behind the Tudor Glamour is a transparent back case that gives you a clear view of the intricate inner workings of its Tudor caliber MT5641 self-winding mechanical movement and analog display.
Additionally, the Tudor Glamour's movement also utilizes a bidirectional rotor system and comes with a power reserve of up to 70-hours. Also, don't let the formal appearance of the Tudor fool you, this timepiece is designed to provide water-resistance of up to 100-meters.
Conclusion: Oris VS Tudor – Which is Better?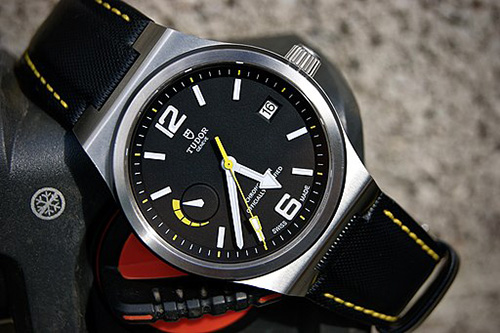 Both Oris and Tudor manage to keep up with each other step by step throughout our comparisons with some of their best watches. That said, Tudor slightly edges out the win here with one particular factor – it is a brand that is under the banner of Rolex. Meaning, Tudor has the advantage of Rolex's library of knowledge in watchmaking. However, do not count Oris out just yet. In terms of value for money, Oris can easily rival the likes of Longines, Tag Heuer, and Rolex with its best timepieces at lower the cost.