Planning to step into the shower with your Apple Watch?
Well, you're probably wondering if these high-tech smartwatches can withstand a little bit of moisture. Should you remove your Apple Watch before taking a shower or is this not a cause for concern?
In the case of Apple Watches, yes you can shower with one on. All Apple Watch models have some degree of water resistance. However, confusing water resistance with waterproof can be quite costly. We recommend you avoid submerging the Apple Watch underwater for long periods despite being rated to 50 meters. Read on to find out more.
While very earlier models of the Apple Watch models didn't have any water resistance rating, all of the current models on market (from Series 2 to Series 7 and SE) come with a decent 50-meter water resistance rating.
This makes the Apple Watch suitable for everyday use including showering, bathing, shallow-water swimming, snorkeling, water-related work, fishing. Splash and rain resistant.
Difference Between Water-Resistant vs Waterproof Watches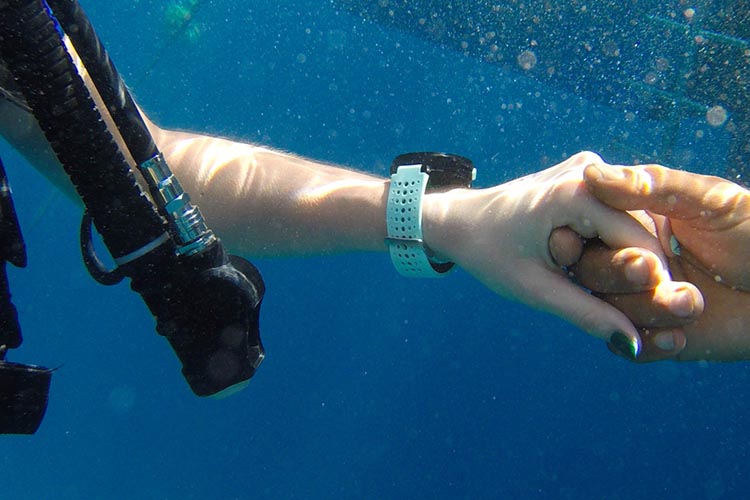 It is important to understand the difference between a water-resistant and a waterproof watch. A water-resistant watch offers varying degrees of protection from the water, but it is not technically "waterproof" as it comes with a rating system. Different water-resistance ratings determine the type of water-based activity that the watch can withstand, so understanding these ratings is imperative.
As for waterproof watches, these are the ones that are 100% impervious to any type of water damage – for a time. The thing to remember here is that waterproof watches will slowly degrade over time if exposed to moisture regularly. This is why manufacturers tend to opt for a water-resistant build rather than a waterproof construction.
For those who have old timepieces that have a "waterproof" classification, we advise you to refrain from submerging them underwater as the structure of the case may have weakened. It can probably still withstand the occasional splash of water though.
Apple Watch's Water Resistance
One of the most crucial aspects of Apple Watches and water resistance is that, as noted by the company, this feature will degrade over time. The water resistance capability of an Apple Watch is not a permanent fixture. Apple has also listed certain activities that can lend to the degradation of their watch's water resistance which you can read here.
Some of the most notable suggestions to ensure that your Apple Watch's water resistance integrity:
Avoid wearing the device in saunas or steam rooms.
Avoid exposing the Apple Watch to liquids such as detergents, perfume, solvent, lotions, and soapy water.
Possible Apple Watch Water Damage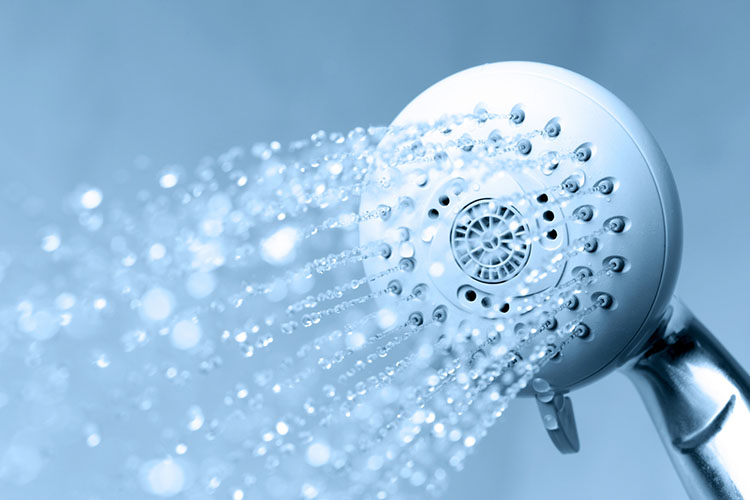 Now, if you read one of the most crucial factors that can affect the water resistance of your Apple Watch, then you know the answer to this question already.
In theory, showering with an Apple Watch should not result in any issues, immediately. As Apple has already pointed out, exposure to soap or shampoo can affect the efficiency of the water seals placed into the Apple Watch's build. It can also lead to issues with the built-in speakers, resulting in a muffled sound. This is why we recommend you remove your Apple Watch when showering.
You should also take note that earlier Apple Watch models are not designed to withstand even splashes of water. Apple Watches from the Series 0 and 1 do not have any form of water resistance rating. Now, for swimming specifically, Apple Watch models from Series 2 to Series 7 are designed with excellent water resistance and can be worn without causing any problems afterward.
Each of the models from Series 2 to 7 comes with a decent 50-meter water resistance rating.
Take Advantage of Apple's Water Lock Feature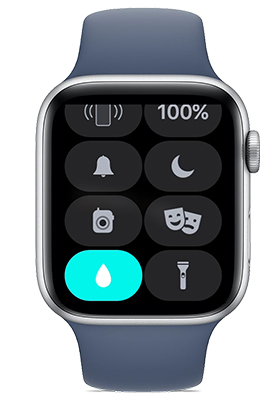 Apple Watches from series 2 to 5 also have a Water Lock feature which deactivates the touchscreen to avoid accidental taps when swimming. This feature can also clean the Apple Watch's speakers. You can activate this feature via the Control Center and tapping the water icon or automatically once you start a Swim Exercise activity.
Once you are done, you can deactivate this feature by turning the digital crown until you start hearing a series of loud beeps. These beeps offer an additional beneficial effect as the noise emitted can push out any residual liquid on the speakers.
Watch Water-Resistant Rating Classification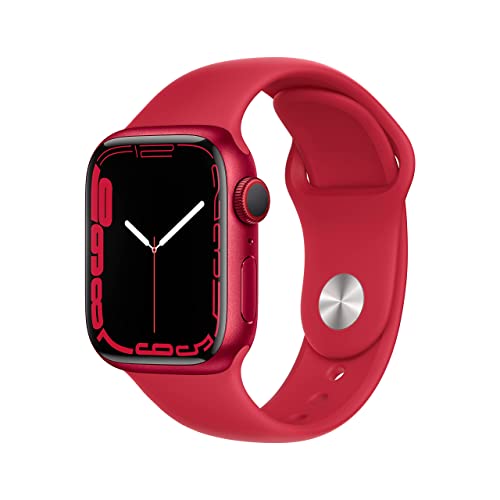 You will notice that water-resistant watches tend to have different ratings. These numbers are important as it dictates the type of water exposure that the watch is designed to withstand. Here are the water-resistance ratings as well as a quick explanation of each's capability:
3 Bar/30-Meter Water Resistance Rating
The most important aspect to understand regarding water resistance rating is that the measurement should not be taken literally. For example, a 3 Bar water rating is suggested to have 30-meter water resistance, but the fact is that it is best suited to resist the occasional splash of water and is not intended for swimming.
5 Bar/50-Meter Water Resistance Rating
Watches that have a 5 Bar or 50-meter rating are designed to withstand quick immersions. It is recommended you still refrain from wearing it when swimming.
10 Bar/100-Meter Water Resistance Rating
Watches that have a 100-meter water resistance rating are designed for recreational water activities such as swimming and even snorkeling. It should not be worn during scuba diving though.
20 Bar/200-Meter Water Resistance Rating
Similar to the 10 Bar rating, a watch with a 20 Bar ATM is best suited for swimming and snorkeling, but not diving. This is the best water resistance rating for those who enjoy participating in recreational marine activities such as swimming.
30 Bar/300-Meter Water Resistance Rating
Technically, a 300-meter water resistance rating will suffice for all types of water activities from swimming, snorkeling, and diving. However, take note as some 30 Bar watches do not have the ISO 6425 certification which is a vital element in a dive watch.
ISO 6436
If you are looking for a reliable dive watch to bring with you during scuba diving, then we highly recommend going for watches with this certification. These watches are designed specifically for scuba diving.
ISO 6425/300-Meter and Above Water Resistance Rating
These watches are designed for saturation diving which requires divers to submerge under considerable depth and duration. This type of diving is not for recreational purposes and comes with several hazards and risks.
Final Thoughts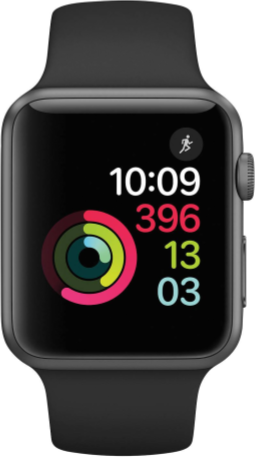 All in all, Apple Watch does come with a certain degree of water resistance, specifically with Apple Watch Series 2 and up. However, there are key aspects that need to be taken into account such as certain chemicals that may adversely affect the watch's water resistance capabilities. Considering that, we highly advise that you refrain from wearing your Apple Watch when showering.
It can be worn during recreational swimming (Apple Watch Series 2 and above, and those with the Water Lock feature) as long as you won't be exposing it to harsh chemicals.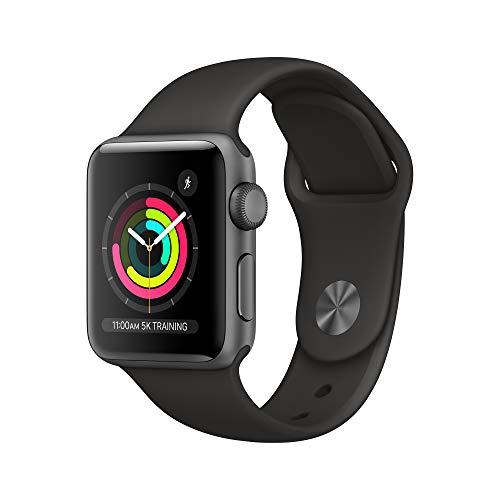 If your Apple Watch does get submerged for too long water may get trapped under the glass, if so you can use these steps to remove water condensation from your watch.