"Takes a licking and keeps on ticking."
This is the famous slogan of Timex, a brand that has been making watches for more than a century. In this article, we'll dive deep into the world of the brand, discussing its history, some of its best collections and collaborations, and its price points. We'll also feature links of some reviews for those of you who would like to do further reading.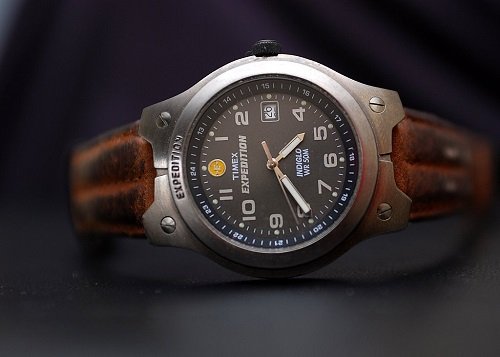 Timex History
Timex has been around since 1854. The company traces its roots from Waterbury, Connecticut, a place popular for brass. Since the very beginning, Timex has stayed true to its philosophy of making affordable clocks and watches.
In a fascinating story published on the brand's website, it's written that the company produces an affordable pocket watch, which at the time cost one dollar (at a time when a five pounds of candy costs 35 cents). The company sold over six million of these watches by the turn of the century. This took place around 1901. At around 1914, however, the company started shifting to watches with straps.
What followed were successful concepts that have made the company one of the biggest watch brands today: the Mickey Mouse designs, the V-conic (an affordable, high-quality mass produced watch movement), the Timex Ironman (the world's first sports watch), and the famous Timex Indiglo light.
Where Are Timex Watches Made?
Today, the Timex group, which has its main headquarters in the Netherlands, has a number of global companies in India, the Philippines, and the United States. The technology of Timex products is developed in the US and Germany, but are manufactured in different countries (such as the aforementioned three, as well as France, Hong Kong, and China).
Timex Watch Reputation
Timex watches generally fall in the affordable category. The brand is known for its simplicity and durability and has a wide range of models, from simple $10 watches to divers and limited editions. We will talk more about these below.
This brand is considered by many as one of the best watches if you're looking for an anti-investment timepiece; a good quality, affordable everyday watch. One of the brands that is commonly compared to Timex is Casio—both have excellent quality and have price tags that won't break the bank.
One of the things that make many Timex watches special is its collaborations. The brand has been around for a long time and has partnered with many companies. Below, we will also talk about some of its most popular and most recent partnerships.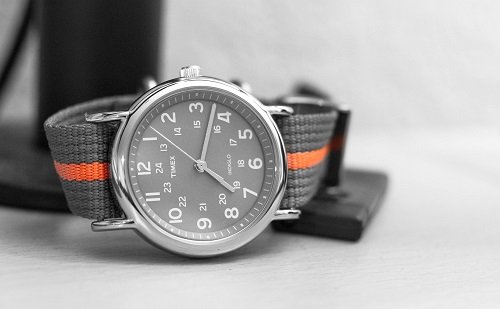 Timex Indiglo
Indiglo is a patented feature that gives Timex watches an electroluminescent panel as a backlight of the dial. Derived from the word "indigo," these watches were developed by Austin Innovations Inc and is owned by Timex's Indiglo Corporation.
This technology was introduced in 1992. Initially created for the brand's Ironman line, it was eventually applied in most of the Casio watches sold today.
Timex Collections
To get to know the brand better, here are some of its most popular collections.
Timex Ironman Collection
Available in men's and women's sizes, the Ironman was the first digital wristwatch collection produced by Timex. Launched in 1986, these watches were made for sports, with features such as a timer, stopwatch, and alarms.
A bit of trivia: one famous personality who was seen wearing an Ironman is Bill Clinton. He has since started using more expensive brands like Rolex, but it's said that the former US President used to sport early models from the collection while he was a governor, and eventually when he became president. He reportedly donated an Ironman watch to the Smithsonian Institution.
There are many different models to choose from. There are the lightweight and Ironman Classic, which is water resistant to 100 meters; the Ironman Essential, which has a large digital screen for easy viewing; and the Ironman Transit, an everyday watch with an athletic silhouette.
See the Ironman collection here.
Timex American Documents Collection
Timex stopped producing watches in the United States in the 1970s. In 2019, however, the company has brought back the production to US soil. Called the American Documents series, this collection is an homage to the brand's roots. According to the company, this American made model "layers American ingenuity and craftsmanship with European precision to create a truly amazing timepiece."
Check out this review by Bloomberg to get to know the history and features further.
These are a bit more expensive than regular Timex watches (priced at around $500), but the features make up for it: the stainless steel is US-sourced and made of Gorilla Glass 3, and the leather strap is made of American hides by American craftsmen. According to the Bloomberg article, the supplier of the strap is S.B. Tanning of Red Wing (which is related to the popular bootmaker).
Find different models of the American Documents collection here.
Timex Marlin Collection
If you're looking for a classic times design, check out the Timex Marlin collection, a reissue of the brand's 1960s watch.
The Marlin watches have domes lens and mechanical movements. There are two types: an automatic, and a hand-wound available in men's (with design collaborations with Mr. Porter and Todd Snyder) and ladies' (mid-century modern design white leather strap, rose gold details) sizes. These sleek models have Arabic numerals, leather or mesh brand strap, and a brushed silver dial.
What's special about this watch? This is actually the first time since the early 1980s that Timex produced a mechanical watch. Wearing a Marlin watch gives a classic vintage look—a timepiece that with a design that stood the test of time and a very reasonable price tag (it retails at $199 on the Timex website).
Explore the Marlin collection here.
Timex Expedition Collection
The Timex Expedition collection was built for the outdoors. These rugged watches are the pieces you need if you're looking for a watch to wear in your adventures.
There are a number of styles and functions to choose from. There's the Expedition Gallatin Solar, a 44mm watch inspired by the U.S. Rockies; The Expedition Pioneer Combo, a 44mm that has both analog and digital functions; and the Expedition Scout Chronograph, a best-selling design with chronograph functionality.
All of these can take a beating, and are very affordable: the prices start at $50 on the Timex website. See the different models here.
Timex Standard Collection
As the name suggests, a Timex Standard watch is a classic simple watch designed for any occasion. The simplicity of the model is perfect for those who want a go-to watch that can go well with different outfits—from casual wear to dressy occasions.
The wide range of Standard models is found here.
These made from durable materials: woven fabric, American hide, and strong metals. The straps are interchangeable as well, so you would be able to switch things up (like using a NATO strap).
You can also check out the Timex Easy Reader Collection, which is similarly composed of straightforward, simple designs. This is one of the brand's best-selling collection, with different strap options (leather, stainless steel, expansion band) and a variety of different colors, which you can check out here.
Timex Waterbury Collection
As mentioned above, Timex was born in Waterbury, Connecticut. This collection honors the company's roots, promoting high-quality watches that highlight the craftsmanship. There are two options: the Waterbury Classic, a 40mm watch which has a handsome leather band and a classic dial; and the Waterbury Classic Chronograph, which is slightly smaller at 40mm.
The watches from this collection have a subtle yet striking design. Like the Standard collection, these are excellent for those looking for a watch that they can wear every day, and on special occasions. The collection has received excellent reviews too—this one, for instance, highlighted both the design and comfort: the watch looks great and has excellent size, is comfortable on the wrist, and has a relatively lower cost.
See all the watches off the Waterbury Collection here.
Timex Collaborations Collection
Timex also has exciting collaborations with brands and artists—some playful, others more on the fancier side. Here are some of the most popular ones.
Peanuts – Available in leather and fabric straps, this quirky, vintage-inspired collection will bring out the kid in you. This one is in collaboration with designer Todd Snyder, these watches showcase case illustrations of Snoopy, Charlie Brown, Lucy, and Linus. Some models, such as the Snoopy 38mm with a leather strap, the arms of the characters serve as the minute and hour hands.
The Good Company and Chinatown Market – Timex has also collaborated with New York streetwear brands. They added a fun twist to the classic MK1 design with The Good Company; and a classic smiley with fashion label Chinatown Market, which has since sold out.
Todd Snyder – This one's another collaboration with the New York designer. Snyder adds a modern touch to Timex's classic diver and military-inspired watches. You'll have a number of models to choose from: the 41mm Maritime Sport watch, the rugged Military Inspired 40mm watch developed by Snyder and Timex Design Director Gorgio Galli, and the unique mod-inspired Beekman 40mm with a tachymeter and telemeter scales.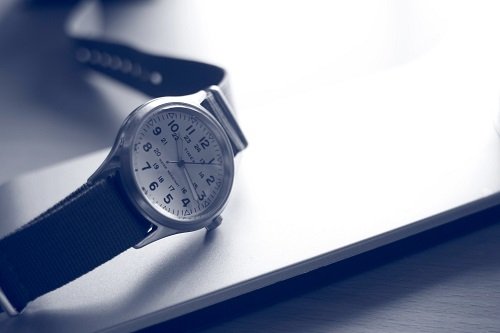 Are Timex Watches Good Quality?
To answer this big question, we can take a look at reviews by actual Timex users.
This discussion, for instance, highlights the affordability and durability of Timex watches. Here, many users share how their Timex pieces last long, which is very impressive considering their very affordable price tags. The good reviews on this page highlight how their Timex pieces endure years of usage and still tell time perfectly.
Another discussion, on the other hand, has a Timex user highlighting the brand's excellence in terms of design, technology, and price—pointing out that in order to keep the prices low, some of the brand's watches use other materials that are cheaper to polish and shape.
The brand has generally good reviews. Because Timex has many models to choose from, everyone has a favorite—a simple online search for the "best Timex watches" will lead you to reviews that feature different excellent models and price points.
This article, for instance, tells its readers that it is possible to have a "classically styled watch without all the cash and snooty prestige that goes along with it," then proceeds to enumerate some excellent models of the Expedition, Waterbury, and Easy Reader collections.
Indeed, Timex continues to take a licking and keep on ticking.
Timex Warranty Policy
Timex watches are warranted against manufacturing defects for one year from the original date of purchase.
According to the Timex website, customers who would like to avail of this service just need to go to an authorized Timex repair center, with a proof of purchase indicating the model, date purchased, and the retailer where the watch is from. Handling fees will be charged.
For more information on the brand's warranty policy, visit their website here.
If you need to do some troubleshooting and you no longer have the hard copy of your manual, Timex has a comprehensive page on its website dedicated to instruction manuals and user guides. Here, you will be able to search for the guides of a specific watch.
Where to buy Timex watches
You can purchase Timex watches straight from the official Timex.com website.
If you need help in determining what's best for you, the site has a great search menu where you can search according to color, diameter, band material, and special features. Shop their sale section here for deals.
You can also get Free Watch Engraving on a several different Classic Timex Watches Here.
For other new, older, and second-hand models, you can also find Timex on Amazon and eBay.
Take note (based on the warranty policy discussed above), that purchasing second-hand items will most likely not qualify for an official repair.
Thanks for reading!
Timex is one of those brands that prove that you don't need to spend a lot in order to have a high-quality, well-made watch. This is one of the reasons why the brand continues to thrive and excite customers and fans.
There are hundreds of more models available online, so we cannot fit everything in this article. If you want to get to know the brand more, you can simply explore their website and read interesting historical features such as this one.
We hope this article allowed you to get to know the brand and its creations more. Timex has been around for a long time, and it will surely keep making excellent watches in the years to come.
Header Photo by Scott Akerman