The classic science-fiction franchise has earned its keep in pop culture history. Thanks in huge part to Will Smith's highly charismatic performance as Agent J, which is the perfect foil to Tommy Lee Jones' deadpan delivery as the more stoic Agent K.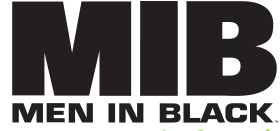 While not all movie entry into this sci-fi franchise has been a home run, it is still a fan favorite worldwide. In addition, Men in Black has also branched out into other mediums such as videogames, animated television series, and comic books. Technically, Men in Black started as a comic book, but the films undoubtedly propelled it into the mainstream and are its most well-known version.
Interesting Facts About Men in Black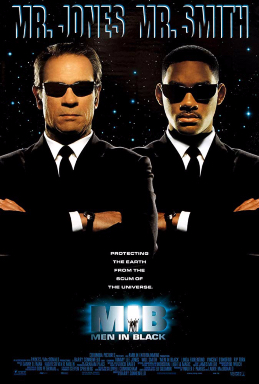 Men in Black also has a pretty nice visual style with the minimalist and clinical aesthetic of the agents in the series. Maybe you might be asking what timepieces the MIB agents wear when protecting the world from alien threats? Well, you have come to the right place, my friend.
But before we put the spotlight on the watches, let us first go through some lesser-known facts about this popular sci-fi franchise.
Agent Dirty Harry and Agent Marky Mark?
Before Tommy Lee Jones landed one of his most iconic roles as Agent K, several names were floating around, one of which stood tall amongst the others, Clint Eastwood. The legendary actor from the "Fistful of Dollar" trilogy and Dirty Harry film series was initially offered the role but turned it down.
We enjoy Tommy Lee Jones as Agent K, and his chemistry with Will Smith was undeniably the heart of the movies. However, there is still that "what if" scenario of seeing the super charismatic Will Smith sharing the screen with Clint Eastwood.
An exciting name also popped up while casting a younger Agent K in Men in Black 3. Mark Wahlberg was in the running to play the young Agent K, which ended up going to Josh Brolin. While we can see Mark Wahlberg as a young Tommy Lee Jones, we have to admit that we have reservations if he can capture Jones' mannerisms.
Josh Brolin nailed both look and Agent K/Tommy Lee Jones' tiny ticks, so fans are understandably pretty happy with the casting choice here.
Frank The Pug
Mushu, the canine actor, portrayed Frank in the first movie and its sequel. While that is not exactly surprising, you have to consider that there was a five-year gap between films. That means that the two-year-old Mushu is now seven, and, well, you can apply dog year conversion to see where we are going here.
Mushu has aged considerably and needed some movie magic makeup to hide some of his noticeably graying furs.
A Missed Opportunity Crossover
After Agent J and K's adventures pretty much concluded in the third film, fans were asking where the franchises will go next. Will it simply continue with J and K's adventures? One of the wilder ideas thrown around in the brainstorming process was a crossover with the Jonah Hill and Channing Tatum comedy, the Jump Street duology universe.
As crazy as the notion was, fans saw potential in combining these two franchises – especially with the 21 Jump Street movies gaining lots of success in the box office. Alas, the idea did not come to fruition and what we got was the soft-reboot, Men in Black International, which failed to live up to its predecessors.
The Highest Grossing Buddy Comedy Film of All Time
Men in Black is currently the highest-grossing buddy comedy film of all time, with Rush Hour 2 coming in at second and 22 Jump Street taking the third spot. Now, you see why 21 Jump Street and the Men in Black crossover movie was almost a reality.

Watches Worn in Men in Black
Men in Black 1 – Hamilton Ventura (H24411732)

Hamilton is the official timepiece of the Men in Black franchise, and it is easy to see why. The Hamilton brand features that iconic American-style boldness, specifically their famous Ventura watch line.
In the first Men in Black movie, we see Will Smith's character, Agent J, wearing a Hamilton Ventura model number: H24411732. This Ventura timepiece incorporates the signature shield-shaped stainless steel case, black dial, and black leather with a lizard skin pattern strap.

The Hamilton Ventura is a classic American watch, thanks to Elvis Presley being a massive fan of the brand and featuring it prominently in his Blue Hawaii film.
The Hamilton Ventura (H24411732) watch features a retro charm with its timeless asymmetric triangle case. While the ultra-slim hands and polished dot hour markers help accentuate the jet-black dial. The exterior of the case also utilizes a scratch-resistant sapphire crystal window with an anti-glare finish.
The Ventura is slick with its 31mm case, while the calfskin leather band adds a layer of class to the iconic watch. Within this Hamilton Ventura watch is a Japanese quartz movement that is well-protected within a 50-meter water-resistant body.
Tommy Lee Jones also wears the same Hamilton Ventura timepiece as this model seems to be the official watch of all MIB agents in the movie.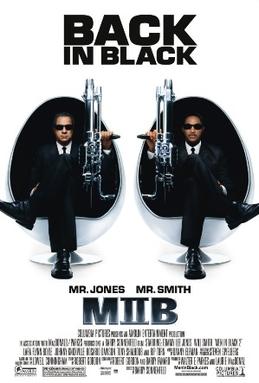 Men in Black 2 and 3 – Hamilton Ventura Chronograph (H24412732)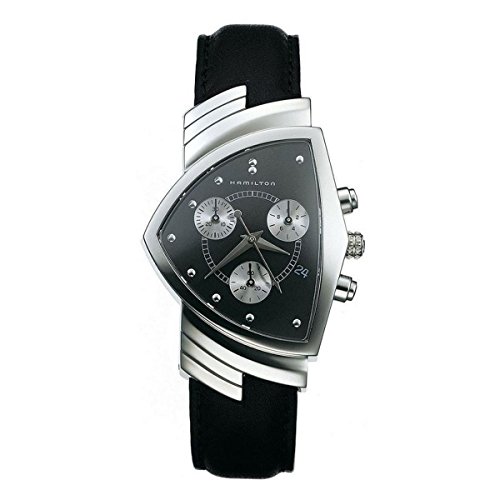 In the sequel, we see that Agent J has upgraded many of his tools, Hamilton watch included. In this outing, Will Smith wears a Hamilton Ventura Chronograph watch. We can even see this timepiece take the spotlight during one pivotal scene of the movie.

The Hamilton Ventura Chronograph still features the classic asymmetrical shield case and black leather strap aesthetic. Thanks to the sapphire crystal window, the watch case provides a decent 50-meter water resistance rating and added durability.
The chronograph functionality operates via a Japanese quartz movement, which secures its excellent precision performance.
Other MIB 3 Watches
Agent K (Tommy Lee Jones) also wears the Ventura Chronograph in the third film. At the same time, his younger self, played by Josh Brolin, appears to be wearing a Hamilton Ventura Elvis Presley Anniversary Limited Edition Watch. This limited-edition Hamilton Ventura timepiece features similar aesthetics to the H24411732 model but exudes a more deluxe charm with its all-stainless-steel construction. Find it here on eBay.
Agent O, played by Alice Eve, wears a lady's version of the Hamilton Ventura, the H24211732 model. (Find on eBay)
This Hamilton Ventura is virtually identical to the H24411732 model but with a sleeker frame of 24mm, making it ideal for women.

Men in Black: International – Hamilton Ventura Auto (H24515551)

In the fourth installment of the popular science fiction film franchise, we find the lead roles to two new characters, Agent H (Chris Hemsworth) and Agent M (Tessa Thompson).
The Hamilton Ventura Auto (H24515551) is the preferred timepiece of Chris Hemsworth's character. Unlike the timeless and minimalistic aesthetic of Ventura watches from previous films, this Ventura watch adds more flair to its design.
First of all, the Ventura Auto comes with an open-heart/skeletal dial design. It also comes equipped with a Swiss automatic movement and analog dial display. In addition, the 40mm stainless-steel case features a sapphire crystal window with an anti-glare finish, while the brown alligator leather strap adds another layer to its style.
In addition, the automatic movement contains an outstanding 80-hour power reserve and a solid 50-meter water resistance rating.
As for Tessa Thompson's Agent M, seeing as her character is a recruit, we get to see her wear the iconic Hamilton Ventura. The same watch from the first Men in Black movie as worn by Will Smith and Tommy Lee Jones. While she may be wearing the women's version, we find the watch model in the film a bit larger, so we are betting she wears the original H24411732 model.