When it comes to being one of the most visually stunning luxury watch brands in the market today, there is no doubt that both Breitling and Panerai will come up in the discussion. There is also one other notable similarity between these two watch brands, that is with their affinity to innovation.
While Breitling leans toward watch functionality when it comes to innovation, as seen in this list of the best Breitling watches in the market today, Panerai has a more aesthetic focused approach. Of course, that is not to say that Panerai watches lack in features – they wouldn't be renowned if their timepieces only look pretty.
Now, a comparison between the two Swiss watch brands is a given, seeing as they seem to walk parallel to each other. So, without further ado. Let us see which holds the proverbial higher ground; Breitling or Panerai?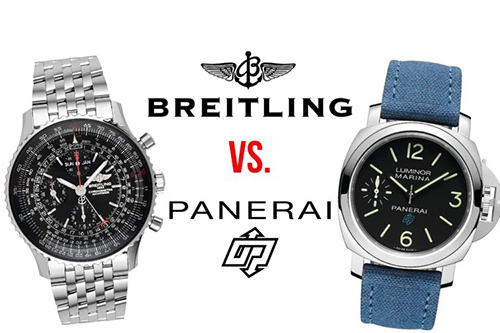 Breitling Brand Overview



Established in 1884 by Leon Breitling, the company named after the young watchmaker himself made waves with its focus on developing high-quality chronograph watches. Breitling's focus on innovating watch technology, particularly in the chronograph category, makes them a good candidate for developing sports, outdoors, and multi-functional timepieces.
Breitling's rapid rise and the moment they cemented their position on the upper echelon of the luxury watch market came during the early 1950s when they unveiled the first entry to their Navitimer series. As was expected from Breitling, the Navitimer helped pushed the limits of the chronograph design. It was also equipped with an advanced navigation computer that made it highly sought-after within the aviation industry.
Breitling's other notable achievement in the industry is with another chronometer milestone, the introduction of the self-winding chronograph movement. Breitling once again made waves when the company introduced their Chronomat watch series. Of course, Breitling had a reputation to uphold and so they once again started on developing the next evolutionary step of their world-renowned timepieces.
In 2009, Breitling once again showcased their skill in watch craftsmanship when they debuted the Breitling Caliber 01 watch movement. By far, this is Breitling's most precise self-winding chronograph movement and still their primary calibre to this day. At the moment, Breitling is considered among the top 15 watch brands in the world. This is a testament to their skill in crafting unique timepieces that are packed with features and functionalities that few can even hope to match up to.
When it comes to reputation, Breitling is considered to be among the top names in the industry. If you try searching for the best luxury watch brands, it is almost a guarantee that you will come across the mention of Breitling alongside other noteworthy brands such as Rolex and Omega. While not as popular mainstream as the other two luxury brands, to hardcore watch enthusiasts, Breitling can be considered on par with the all-time greats.
Panerai Brand Overview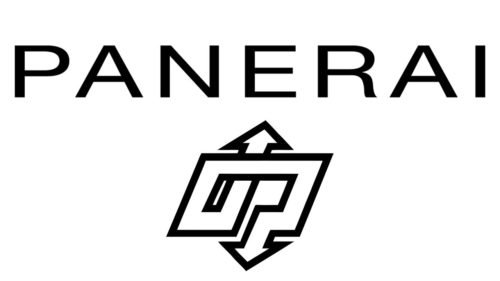 Panerai is not the most well-known in the business, but it can be considered as one of those hidden gems in the industry. When it comes to describing Panerai watches, the best words to complement the brand are inventive, innovative, and stylish. A quick browse through the brand's catalog will highlight one particular aspect of Panerai, which is with its highly creative, at times experimental, timepiece designs.
In terms of aesthetics, Panerai is one of the few that truly encapsulates the yin and yang difference of tradition and contemporary. Fascinatingly enough, Panerai watches managed to blend the two design ideas perfectly. Nowadays, Panerai watches incorporate a wide variety of watchmaking techniques – from time-honored methods to modern watch technology, you can expect Panerai watches to be more than meets the eye.
A good example of Panerai's exceptional watch design can be seen with their Panerai Radiomir. Another notable aspect of Panerai is that this is an Italian and Swiss watch brand. Their headquarters are located in Milam, Italy while production is handled in Switzerland. This unique element gives Panerai a certain charm to it which is not found in other watch brands.
There is a reason why Panerai is not as well-known as other luxury watch brands out there, and that is because, throughout most of its current history, Panerai was strictly developing timepieces for the military. It wasn't until the 1990s when Panerai finally started developing commercial timepieces for the general public. Still, their experience in crafting high-precision and durable timepieces lent itself well during this transitional period.
However, this distinctive aesthetic has placed the brand in a rather peculiar light. Due to its rather wild designs, Panerai has become somewhat of a divisive watch brand. Either you appreciate its experimental take on timepiece designs or you don't.
Additionally, while Panerai is considered as a luxury brand, it is priced at a considerably more reasonable range than its competitors in the market. While relatively lower on the price bracket compared to its peers, Panerai watches are generally highly rated, a testament to the brand's quality. Also, you might be surprised to know that Panerai is a bit of a staple in Hollywood with big-name action stars such as Sylvester Stallone and Bruce Willis.
Breitling and Panerai Watch Comparisons
Dive Watches:
Breitling Superocean II
The Breitling Superocean II is a perfect example of what the core values of Breitling uphold. The innovative functionality, the blend of timeless aesthetics, and impeccable construction are all signature traits of a Breitling watch. All of which is in full display with the Superocean II. Incorporating a 42mm stainless-steel case, the Breitling Superocean is slightly bulky – as is the case with most Breitling timepieces.
As a dive watch, the Superocean II follows the principle rules of this type of watch: durable, accurate, and legible. The pristine white numeral markers and hands are perfectly joined together with the pitch-black dial, this gives the Superocean II natural legibility. This, and we haven't even pointed out the luminous finish of the markers and hands. Of course, since this is Breitling we are talking about, you can expect a feature-rich timepiece as well. The Superocean II comes with a unidirectional bezel and a counter with 15 dive-time minutes.
Within the Superocean II lies the Breitling calibre 17 ETA 2824 self-winding movement. The dial is also well-protected by a scratch-resistant sapphire crystal window. The main attraction of the Superocean II is without a doubt its 1,000-meter water resistance, making it more than suitable to handle any sort of water activity.
Panerai Luminor Submersible 1950
A glance at the Panerai Luminor Submersible 1950 will give a good idea of what Panerai watches are all about. Its modern aesthetic completely strips away the classic timepiece ideals and transform into something unique. Inside is an automatic mechanical P9000 calibre movement and analog display. It also incorporates two specialized barrels which give the watch around 3-days of additional power reserve.
The Submersible series provides one of the best options for serious divers. This particular series also comes attached with quite a jaw-dropping price tag, so professional divers are its core audience. With a fantastic 250 bar water resistance (2,500-meters) as its main selling point, you can expect this dive watch to survive underwater with little to no issue.
Dress Watches:
Breitling Transocean Day & Date
While this is technically an aviation timepiece, it is also stylish enough to be considered as a dress watch. With its compass-like dial aesthetic, this is one wristwatch that wears its roots proudly on its sleeves. Breitling is well-known within the aviation industry, as one of the best watch series in their catalog was designed for this particular use.
Compared to other Breitling timepieces, the Transocean Day & Date watch takes on a more traditional approach with its aesthetic. The neat and organized simplicity is perfect for professional pilots/aviators. The polished stainless-steel bezel and case partnered up with brown genuine leather adds a touch of class while not being too exuberant.
Notable features in this timepiece include the aforementioned day and date display. The day is displayed clearly at the top part of the dial underneath the 12 o'clock position while the date is found over at 3 o'clock. The timepiece also features Breitling's signature self-winding automatic chronometer movement which guarantees absolute accuracy. Also, the Transocean comes with a 100-meter water resistance rating.
Panerai Luminor Mechanical Watch PAM-779 Review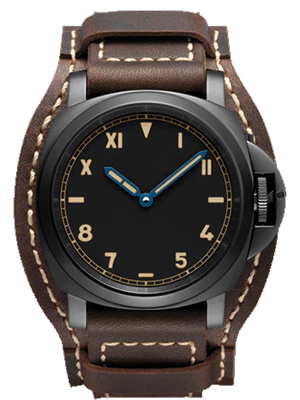 The rugged aesthetic of the Luminor PAM-779 is one of its most eye-catching features. The unique leather band design also accentuates the already impressive and striking visuals of this timepiece. The black DLC finish on the titanium case gives the watch added character. Also, the use of titanium for its 44mm case gives it impressive durability
This timepiece uses a mechanical hand-wind movement for its analog display. The dial itself is designed for absolute legibility while still managing to deliver a stylish flair. The black dial is accompanied by white hour markers and hands that feature white with blue accent design. Everything on the dial is in total contrast with one another yet merged amazingly well.
Also, the movement used here offers a whopping 8-days of power reserve. The watch is also constructed in a way that it offers around 300-meters of water resistance
Conclusion: Breitling vs Panerai – Which is Better?
Both brands are quite popular among the luxury watch aficionados. Breitling is a high-functioning timepiece with a focus on chronograph design. Design-wise, they lean towards a more traditional aesthetic while their watch functionalities continue to push the limits.
Panerai, on the other hand, offers some of the wildest looking timepieces around. All Panerai watches have a unique look to it that makes it quite a visual feast for watch lovers. That said, Panerai watches are considerably thicker compared to most luxury watches. This makes Panerai timepieces virtually impossible to fit underneath your sleeves.
So, which is better? In terms of reliability and precision, you can't go wrong with Breitling. If you are more into stylish attention-grabbing timepieces, Panerai is worth a look. Price is an obvious factor also with some of the Panerai models mentioned going for roughly twice the price of the Breitling.