G-Shock and Garmin are two well-known watch brands in the sports and outdoor market. As you would imagine, both of these brands focus on modern technology and functionality rather than sticking with tradition. While these brands are mostly ignored by watch connoisseurs, they are well-respected among a specific group wants in a wristwatch – outdoor enthusiasts, competitive athletes, and adventurers that prioritize future rich watches with unbeatable durability.
So, it is inevitable to have these two outstanding multi-functional watches go head-to-head. Read on to know more about each brand's specific strengths as well as their weaknesses to get a better grasp as to which watch is best suited for you.
Garmin Watch Overview



Garmin is a relatively young company and was founded in Lenexa, Kansas around 1989, the same decade when G-Shock debuted. Garmin's proficiency in implementing GPS technology into their devices landed them a contract with the U.S. military and by the new millennium, their company was one of the leading developers of GPS technology in the world. This has been Garmin's main claim to fame as their current lineup of watches all feature some of the most advanced navigational features on this side of the wristwatch market.
Garmin watches are also well-known for featuring a slew of activity tracking functionalities which makes their wristwatches a highly popular accessory with athletes and for gym rats. Garmin watches have also transitioned quite nicely into the smartwatch market with their fantastic Bluetooth connectivity features.
As for Garmin watches, some of their most popular watch lines include the Fenix, Forerunner, Vivofit, and Vivosmart series. When it comes to modern multi-functional smartwatches, Garmin is definitely one of the most prominent and highly recommended of the bunch with sport-specific watches and its Marq line of premium smartwatches. It also made news in 2020 by introducing a whole line of solar-powered Garmin models, increasing the battery life to levels not seen on other full-featured watches and upping the game against other competitors in the sector.
G-Shock Brand Overview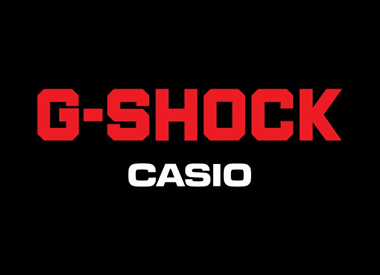 G-Shock is quite possibly one of the most popular outdoor watches in the business with a reputation based on its absolute durability that other watch brands can only dream about. G-Shock watches are also consumer-friendly and come with a highly flexible price bracket ranging from entry-level to premium-grade. The good news is that even their most affordable watch models are equipped with their signature tough-as-nails build. Of course, if you are looking for higher-end features then you will need to shell out extra.
G-Shock was introduced to the market in 1983 by Japanese tech manufacturer company, Casio. The first-gen G-Shock watches focused their marketing on their impressive 'Triple 10' design. The three 10s represent 10-feet fall resistance, 10 ATM water resistance, and 10-year battery life. If there was one aspect about G-Shock watches that you can consider as divisive, it is with the large and typically tank-like build.
While some of the modern G-Shock watches offer a sleeker and more compact build, the standard design for most stays the same. This is why G-Shock watches are mostly worn by men. Fortunately, for women (and kids) who are interested in what G-Shock watches offer, Casio released the Baby G collection which utilizes a more compact design without affecting the signature G-Shock performance too much.
When it comes to thrill-seekers and those with an adventurous spirit, G-Shock will perfectly complement your lifestyle in both design and performance.
G-Shock vs. Garmin Watch Comparisons
Fitness Tracking Watches
G-Shock G-Squad GBD-H1000-1JR
When it comes to G-Shock watches, you can always expect them to have a top-tier build that provides outstanding durability. This claim holds true with the GBD-H1000-1JR model with its robust build and capable design. The GBD-H1000-1JR model is also equipped with Bluetooth connectivity which means you can pair it with your smartphone to unlock more functionalities via the G-Shock Connected app.
The GBD-H1000-1JR includes a slew of fitness tracking features such as a heart rate monitor, accelerometer, multiple time zones, and weekly training progress tracker as well as physical recovery rate. This is quite a handful and while it will quite an advantage for those who plan their workout routine in detail, it might be too much for casual use.
This G-Shock watch also comes with a tracking mode that uses GPS to display your location, route, and travel duration. Overall, this is a pretty well-rounded fitness tracking watch that is also incredibly well-built, as is expected from a G-Shock watch. While it may not have the same streamlined UI navigational features as Garmin's watches, it still manages to deliver what is needed.
Garmin Forerunner 45
Garmin has been at the forefront of smartwatches for years now and their products have only gotten better with time. The Forerunner watch line is definitely one of their flagship models and the Forerunner 45 continues the brand's stellar reputation with some of the best performance and functionalities that you can find in this particular market.
In terms of aesthetics, the Forerunner 45 incorporates a modern minimalistic approach which gives it a clean and almost clinical appearance. The Forerunner 45 features a sleek 39mm diameter case with silicon straps for optimum flexibility and comfort. The simplistic design of this fitness tracking watch conceals a fantastic collection of features and functionalities; a perfect example of the 'don't judge a book by its cover' idiom.
When it comes to the Garmin Forerunner 45's features, you can expect the best that this brand has to offer and then some. First off, it comes with all the standard fitness tracking capabilities such as a heart rate monitor and GPSS. In fact, the Forerunner 45 takes advantage of three satellites – the GLONASS, Galileo, and GPS which it uses to track your pace, distance traveled, intervals, and many more. All of this can be done with a touch of a button, making the Forerunner 45 incredibly user-friendly as well.
Solar-Powered Watches
G-Shock G-Steel GST-B100-1ACR
The G-Steel series is G-Shock's top-tier model and it features some notable upgrades from the standard G-Shock design. The most prominent is its use of a combination of resin and stainless-steel components for its shell. This combination of materials is pushed to its full potential thanks to G-Shock's excellent build and design which features multiple layers to ensure complete shock resistance.
When it comes to features, the G-Steel GST-B100-1ACR is equipped with all the advanced watch technologies to push its capabilities past the proverbial glass ceiling. Its Bluetooth connectivity further expands upon its capabilities which is already substantial by default thanks to its chronograph dial design. Connecting it to your smartphone will unlock a bunch of other features, thanks to the G-Shock Connected app. We highly recommend you take full advantage of this to reach the GST-B100-1ACR's potential.
The GST-B100-1ACR is also equipped with Casio's excellent Tough Solar technology which allows it to operate (normal mode) for up to 24 months even without being exposed to sunlight. Additionally, this solar-powered G-Shock watch also has a water resistance rating of 200-meter, making it ideal for both land and sea operations.
When it comes to the G-Steel series, you can bet that it will hold all the fantastic qualities of previous G-Shock watches with the addition of its Bluetooth capabilities. This is as close as we can get to the complete G-Shock experience, for now.
Garmin Instinct Solar (010-02293-10)
The Garmin Instinct Solar is definitely one of the brand's more rugged models and is designed specifically for outdoor use. The Instinct Solar features a military standard 810 case which means it is shock, thermal, and water-resistant (up to 100-meters), making it a highly viable option for those who enjoy going on road trips, hiking, and camping trips.
Add to the fact that this is a solar-powered watch and you get a highly functional timepiece with, basically, an unlimited power source. If you wish to fully maximize its battery, the Instinct Solar also has a power-saving mode that allows users to check how each feature is affecting its battery life. This will allow users to adjust the Instinct Solar so that it becomes as energy-efficient as possible.
When it comes to features, this Garmin smartwatch is filled to bursting. With its Bluetooth connectivity, users can utilize sports app via their smartphone to track and develop training regimens. You will also have access to the Pulse Ox app which is designed for sleep monitoring and altitude acclimation.
This watch also comes with a heart-rate monitor and even a stress tracking feature. As for its navigational capabilities, the Garmin Solar Instinct utilizes GPS, Galileo, and GLONASS satellites to offer accurate tracking of your current position. Thanks to its impressive GPS capabilities and extremely long solar-powered battery life, the Garmin Instinct Solar is a great option for outdoor enthusiasts who wish to bring the convenience provided by modern technology into the wilds.
Conclusion: G-Shock vs. Garmin – Which is Better?
So, which has the edge between these two multi-functional watch brands? If you love going on outdoor adventures you are looking for a more fitness-oriented smartwatch with a ton of features, you can't go wrong with a Garmin watch. That particular category has been Garmin's bread and butter for years. However, for those who prioritize toughness and shock-resistance, a G-Shock watch is indispensable.