Image Credit: Walter Rutishauser, Fotograf via Creative Commons
Standing at the helm of revitalizing the Swiss watch industry, Nicolas Hayek is one of the most celebrated icons of the watch world. He built a legacy by opening the doors for the Swiss watch industry to make a comeback into the market. That too, at a time when the Quartz crisis was rapidly pushing out Swiss manufacturers from the industry.
In doing so, Hayek set up the Swatch Group, with a visionary idea to reclaim the Swiss watch-making pride. Swatch Group, positioned as a primary competition for the rising threat of Quartz watches, helped in shifting the balance of market share. In this article, we walk through Nicolas Hayek's journey and his accomplishments that re-wrote the watch industry's history.
The Journey to Fame
Even prior to the Quartz crisis almost bankrupting the Swiss watch industry, Nicolas Hayek was a popular name in the business world. His accomplishments to drive innovation and strategies with success were unparalleled. To understand his success and his impact in the watch industry, we start from the beginning. Born in Beirut, Lebanon, Hayek moved to Switzerland in 1951 upon marrying the daughter of a Swiss industrialist.
Hayek began his career as an actuary scientist, accessing risks and uncertainties for a Swiss company. Subsequently, he launched his own business in 1963 to consult Europe's large companies. By 1979, he had a long list of 300 clients across the world. Seeing his accomplishments, Swiss banks approached Hayek to manage the liquidation of two watch companies – ASUAG and SSIH. This rose as a consequence of the Japanese watch companies introducing Quartz watches, at an extremely low price with electronic features.
Resultantly, the Swiss watchmakers selling their traditional watches at a high price lost their hold over the market. Hayek's philosophy focused on high-quality and high-value consumer goods for a mass market. Especially producing this in a high-wage country at a low cost. Guided by this principle, Hayek advocated for developing and designing all watches in Switzerland, to keep alive the know-how and expertise in watchmaking.
Consequently, Hayek liquidated the two watch companies and set up the Swiss Corporation for Microelectronics and Watchmaking (SMH) in 1983. At this time, more and more global companies sought out the Asian workforce for manufacturing low-cost mass products. On the other hand, Hayek's company remained rooted in the Jura region. His company designed low-cost watches with playful designs and a vast color palette, responding to the rising quartz giants such as Seiko and Citizen.
Rise of the Swatch Group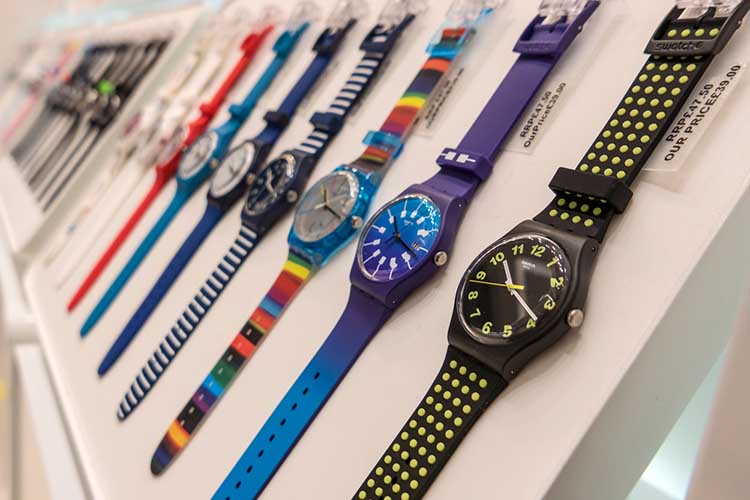 The flagship Swatch brand, since its inception, designs over 300 types of watches a year. Unlike traditional watches, the swatch watches came with just 51 pieces, making them easier to assemble. Its playful essence and colorful patterns took over the Swiss fashion statement. The incredibly low prices, as low as $40 a timepiece, allowed consumers to own many Swatch watches to suit different occasions and moods. Most watches, made from plastic or silicone, worked perfectly as causal wear watches, adding competitive pressure on the electronic watches coming out from Asia.
Hayek believed that people from a region prefer locally made products. With two leading contenders of Quartz watches, one from Asia and one from Switzerland, he instinctively knew consumers in Europe will prefer the one from their region. As a result, Hayek's SMH slowly found its way back into the European market share, purely by innovation and new designs.
But, he didn't stop with just regaining the lost market share. His company continues to churn out as many new designs and styles every year. Given the number of new styles introduced every six months, the older timepieces phased out slowly. Correspondingly, the older pieces became collectibles for their ingenuity and never-seen-before style.
Reviving the Swiss Watch Industry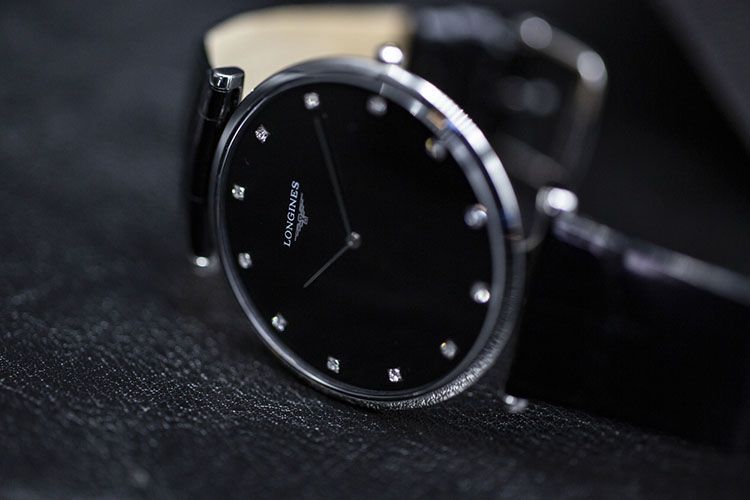 In 1998, Hayek renamed SMH the Swatch Group. In this time, Hayek acquired other watchmakers, slowly bringing different companies under one roof, and slowly eating into more market share, globally. Despite this, each watchmaker remains as a single division, without compromising on their individual style, essence, and ethos. Today, 19 different watch brands form part of the Swatch Group, including brands like Omega, Longines, and Rado. Each brand, with its own message and yet, unified in designing, manufacturing, and assembling watch parts in Switzerland.
The name Swatch is a wordplay on second watch and S standing for Switzerland. Hayek's intention with the name was to highlight where the watch came from, and given its low cost, to encourage consumers to own more than just one watch. To realize a dream this big, Hayek's path was not easy. Local banks and investors who questioned his methods now thrive on the profits of his success. Most often, low-cost is synonyms with low-quality, and for this reason, Hayek's ideology to make low-cost watches in Switzerland faced resistance.
Using automation strategies, his facilities did the job of manufacturing parts without human intervention for over 12 hours a day. The engineering and implementation of Swatch's business strategy addressed not just age-old problems of high-cost production of watches, but also sought to revamp business structures and management. It is this wholesome and holistic overhaul of watch production that set his idea apart and revived a dying industry. With this promise and output of high-quality watches using innovative mechanisms, Hayek's was able to prove them wrong and regained the Swiss watchmaking pride.
A Legacy, Woven into History Forever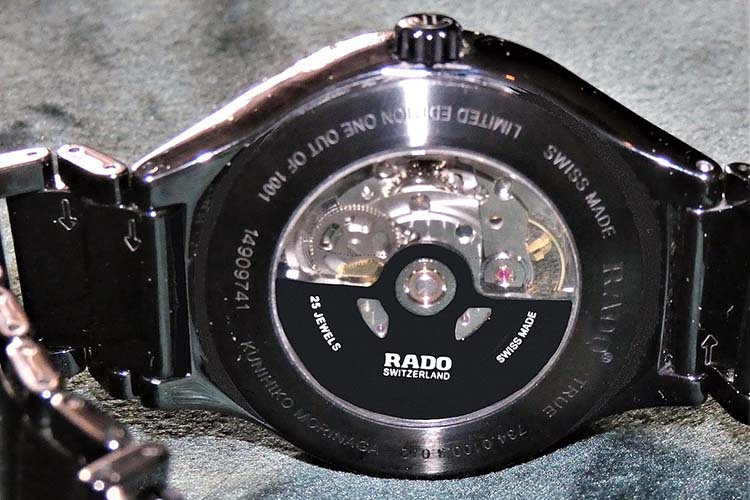 Hayek's vision for sustainable growth and acquisition of a larger market share is a resounding success. His business ideas and marketing strategy do not stop with the watch world. Automobile companies like Mercedes introduced SMART cars, adapted Hayek's ideologies, and launched incomparable consumer goods. Hayek was also part of the International Olympic Committee, the World Bank, and many other international organizations. He helped create innumerable job opportunities and helped nations increase their financial independence.
Hayek strongly believed that nations with a stronghold on their financial independence have a stronghold on sovereignty. And, it is also for this underlying reason, he advocated for manufacturing and producing watches within Switzerland. That too, at the face of the Quartz crisis, without turning to cheap labor markets. Today, the Swatch Group, considered the crown jewel of Switzerland, is the leader of global watchmaking and technological innovation.
To sum up, Nicolas Hayek entered the business world with an undefeated vision. For all of Hayek's achievements, his name and legacy will remain etched in history as an icon forever. Hayek passed away in 2010, and ever since, the baton is now with his son to carry on and honor his legacy.