Swatch is one of the biggest Swiss watch brands today. Founded in the 1980s, the brand is known for its casual and playful and creative designs, relatively affordable price tags, and collaborations with artists and brands.
In this article, we will talk about the brand's history, reputation, collections, and more. If you're looking for a new Swatch model to buy, this article will also introduce some of the brand's current collections for men, women, and kids. If this is your first time buying a Swatch, this will also let you in on some of the most important things that you should know about the brand.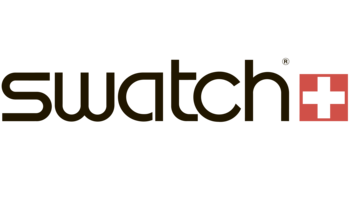 Swatch: A History
Swatch is a Swiss company founded in 1983 by Nicolas Hayek, a Swiss businessman who served as the CEO and Chairman of the Board of The Swatch Group from the 1980s to 2010, the year that he passed away.
Swatch products was a line developed in response to the so-called quartz crisis in the 1970s, when foreign competition such as Japanese watchmakers, was doing mass production of new and affordable watches with new technologies. Swiss watches, which remained focused on making mechanical watches while the world shifted attention to new electric technology (by watch giants like Casio, Citizen and Seiko), suffered. There was a need to address the crisis and save the Swiss watchmaking industry.
Hayek helped the company recover from a crisis, and drove it to continuous development using innovative strategies. Following mergers of companies that faced troubles during the quartz crisis Swatch was launched in 1983. This new company, powered by young engineers and new ideas, was able to redesign manufacturing methods and use fewer parts.
The Swatch name is a contraction of words "second watch," which were designed to be casual accessories. In a few years, the company was able to successfully create a fresh, new watch culture, making it one of the most valuable watchmakers in the world.
According to this brand's website, Swatch Group Ltd. is the number one manufacturer of finished watches in the world. The company produces almost all of the necessary components needed for the manufacturing of the watches that are sold under its 18 brands, the Tourbillon and Hour Passion Retail labels (see this page for more information).
Where Are Swatch Watches Made?
The brand's website says that all of their watches are labeled Swiss Made, which includes the technical (like accuracy and water-resistance) and aesthetic (design originality) qualities. The website added that the label also "covers both traditional manufacturing and new technologies (micro-electronics)."
The brand mainly produces its watches in Switzerland, but some articles (like this one by the New York Times) mentioned that Swatch has some components made in countries like China, Malaysia, and Thailand. The article also points out that according to Swatch, these are just minor parts.
Swatch Watches Reputation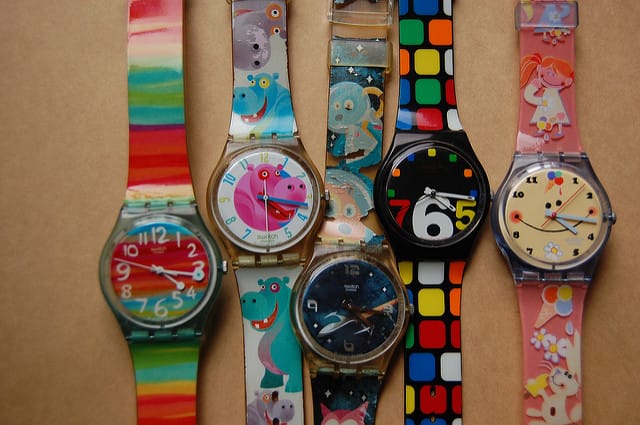 Swatch watches are affordable Swiss-made watches. The company is known for producing mostly plastic watches (although some models have stainless steel cases, such as the Irony collection watches, which we'll discuss further later).
Some of the brands that are often compared to the brand are Timex, Casio, and Fossil, which also sell affordable models. The more affordable watches of Seiko are sometimes compared to the brand, too.
The Swatch Group is the world's biggest watchmaking group and is the supplier of the components needed in watches by these individual brands, so one can be sure that the brand is reliable and has excellent quality. In addition to having the Swatch product line, the Swatch Group Ltd owns many other brands (some of which are luxury brands) such as Omega, Rado, Tissot, Blancpain, Longines, Calvin Klein, Hamilton, Balmain, Certina, and Breguet.
To broaden your search, you can also check online forums and discussions to see how aficionados, collectors, and watch enthusiasts think about the brand. This one, for instance, has excellent feedback about the brand.
Are Swatch watches of good quality?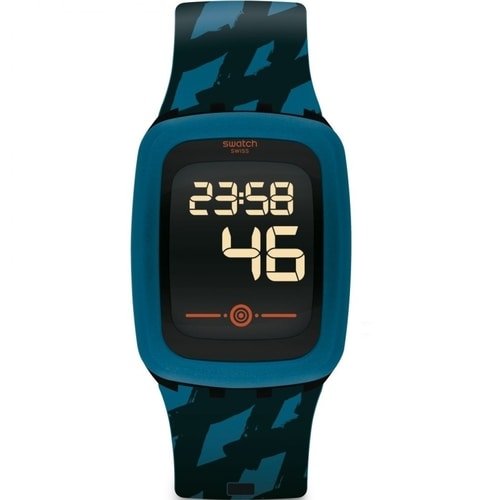 Swatch has been a respected brand since it was first introduced in the '80s and hasn't stopped making good quality watches since. As mentioned in our introduction, the brand's founder helped the Swiss watchmaking industry during a crisis and helped the country regain popularity by using innovative methods.
Swatch watches are mostly made of materials durable like plastic and silicone, so it's not a brand that one should look at if you're after luxury watches. However, if you're looking for an everyday watch that's unique, well-designed, and durable, this is an excellent brand to consider.
While many serious watch collectors (i.e. snobs) criticize Swatch as a plastic watch with no value, others recognize the brand for its accurate quartz movements and praise the Sistem collection with its 51-piece automatic movement for being a such a very affordable Swiss automatic.
Many watch aficionados take a middle-of-the-road view of the brand, noting that Swatch offers fashionable and trendy watches, often made of plastic and silicone straps for a price that you'd pay for any fashion watch, that is you paying for the look, not the actual watch technology or longevity since for the same price you could get something like a Seiko 5 (reliable, solid build, long-lasting).
Swatch's trendy designs have captivated the public and become part of pop-culture. Some people now collect early plastic Swatch watches with early 1980s models going for $300-$600, around 10x what they sold for originally.
Some of the limited edition art watches from a collaboration with Keith Haring are now collector's items and some have sold at auction for over $10,000 USD.
Swatch collections
Swatch has a wide range of collections. The website alone has more than a dozen lines that have dozens of watches to choose from.
It will be very easy to browse through the watches on the brand's website as the collections are divided into categories. There's are categories for Men's and Women's watches, as well as special art-inspired releases like the Louvre, Bau Swatch, and Art Watches collections.
Here are some of the categories included on the brand's current lineup:
Vintage
A collection of 80s inspired watches, which includes the Revival model, which is inspired by Nine to Six (GB117), which was first introduced in 1987. This 41mm watch has big Arabic and Roman numerals, a well as a striking white and yellow colors on the case.
Irony
Read Amazon Reviews | See on eBay
If you're looking for a Swatch made of a metal case, this is the collection to look at. The Irony collection has more than a hundred watches, so there's a lot of options to choose from.
This line includes quartz watches with functions like Chrono, date, day/date, glowing, and tachometer. One example that has all these features is the Very Dark Grid (YVS461), a 43mm watch with hands that are coated with Swatch Glow, promoting extra visibility.
Chrono Plastic
Read Amazon Reviews | See on eBay
This one is for active wearers. These chronographs, such as the bright and robust SUSJ401 model which has three subdials, a quartz movement, and a durable silicone strap.
Big Bold
Read Amazon Reviews | See on eBay
As the name suggests, the Big Bold collection has watches with a 47mm case and big arrows as hands. These legible watches are inspired by urban streetwear and have a dial with a 3D print and an ergonomic strap that ensures comfort. This design has a number of versions: Navy, Cream, Neon, and Candy.
Louvre
Read Amazon Reviews | See on eBay
Taking inspiration from the world's largest museum, this collection inspired by classical works of art. Some of the designs available are Leonardo da Vinci's Mona Lisa and The Abduction of HelenGuido Reni. In celebration of the 30th anniversary of the Louvre pyramid, you can also make a unique Swatch X You customized watch (check it out here).
Bau Swatch
Read Amazon Reviews | See on eBay
Bau Swatch is another art-inspired collection—this time it's an homage to the minimalist and geometric Bauhaus style from more than a century ago. Some examples ar ethe Greytwist (GW711), a 34mm watch with a simple white case a with a touch of black; or the 41mm Elementary (SUOB728), which has a simple white case with minimalist splashes of blue, red, and yellow hands.
Flik Flak
Read Amazon Reviews | See on eBay
This is one of the brand's most popular collections. Flik Flak was first introduced in 1987, and soon became an iconic watch line that allows children to tell the time in a fun way. Today, there are many Flik Flak lines to choose from: Mystical Woods, Futuristic, Going to School, and Flik Flak Vibes.
There is also an option to personalize a watch, where you can have the child's name printed on the strap (allowing them to learn how to spell their name).
Skin
Read Amazon Reviews | See on eBay
This is the collection for those looking for a lightweight and stylish Swatch. The Skin collection has watches that have a minimalist style and a weightless design that will allow the wearer to move easily. The Supreme Skinazuli (SVON104) has a thin plastic case and silicone strap. This one has simple hour indices and an attractive blue case and dial.
Energy Boost
Read Amazon Reviews | See on eBay
The watches off this collection are colorful and have unique and playful patterns that have a summer aesthetic (mostly fruits). The 34mm Toile Fraisee watch, for instance, has strawberry prints and a red case; and the Bikiwi, which is a bright, green dial with a kiwi print.
Swatch x You
"Pick a design, make your Swatch": this is what the brand promises customers who would like to create unique Swatch watches. You will have a number of choices to choose from: a collaboration with artist Jared K. Nickerson, designs and classical works inspired by the Louvre, and the brand's ready to wear "zesty designs inspired by natural beauty, street art, and geometric shapes."
The customization works like this: you will pick a design, pick a color for the inner gear mechanism, and finish the design process by adding some text on the back of a case. There are currently two size options: a 34mm and a 41mm. Visit this page to see all the available design options.
Sistem51
Read Amazon Reviews | See on eBay
This is what the brand calls "the mechanical revolution of Swatch." These watches have an automatic movement, requires no batteries, and have a 90-hour power reserve. One model off this collection is the Classic Lines, a collaboration with London-based brand Hackett. This is a 42mm watch with a leather strap, stainless steel case and clasp, and an automatic movement.
Sport Selection
Read Amazon Reviews | See on eBay
This is the brand's line designed for athletes. Aiming to take sports to the next level, this collection has a wide range of looks. One example is a partnership with Vans—the Sexy Thing from the Vans US Open Surfing collection, which is a watch design for those who love surfing. The design has drawings inspired by the California surf lifestyle and was created for surfers and audiences alike.
There are hundreds of other models available. To see all of the rest of the brand's collections and learn more about their watches, you can visit this page.
New Releases
Read Amazon Reviews | See on eBay
Swatch has many new collections available in stores or on its website. There's the Knightliness collection, which has watch designs inspired by medieval fashion; and the Listen to Me collection, which is inspired by street art, the city, and pop art.
Where to Buy Swatch Watches
Swatch watches can be purchased on their website. Simply go to the watch of your choice, click "Add to Cart," and you're checked out. Before you pay, you will be provided with details such as how long the warranty period is and shipping options.
The website also allows users to customize their searches by choosing from a number of categories such as gender, strap material, size, item function (such as date, day/date, glowing, and watch illustration). This way, it will be easier for customers to narrow down their searches.
If you are purchasing a Swatch as a gift, you can also visit this page, which gives suggestions on the best models to buy. This is divided into categories, like gifts for women, men, and kids. You can also send a gift message card free of charge with purchase. Customization is possible, too.
US buyers get a two-year warranty (or 24 months) for every Swatch watch bought from the date of purchase. We'll go into the brand's warranty policy below.
You can also purchase Swatch watches on Amazon and Swatch on eBay (where new and second-hand models may be available as well).
Swatch warranty policy
If you need to have your Swatch watch repaired during this period, you will need to present your valid warranty certificate, and you can have any defect repaired for free. According to the Swatch website, if your watch is "improper to restore the normal conditions," or if the case can't be opened, they will replace the watch with a similar model.
Some of the main things that are not covered by the manufacturer's warranty include wear and tear, damage from abuse, negligence, or accidents; or if repairs or replacements were handled by a non-authorized Swatch representative.
If you would like to learn about the brand's warranty policy, visit this page (you can also change the country on the same page).
Thanks for reading!
There is still so much to explore about Swatch, but we hope that this article helped you get to know the brand better. If you would like to learn more about this Swiss brand, you can visit their comprehensive website for more information.