Longines and Tissot are both members of the Swatch Group. While under the same banner, each company plies its trade on different areas of the market. For those unfamiliar, Tissot is considered by many as part of the mid-range Swiss brands in the market. While they do provide some expensive heritage timepieces in their catalog, they are not considered a luxury watch brand.

On the other hand, Longines is a high-range brand that delivers some of the classiest looking timepieces around. As Longines is a luxury watchmaker, you can expect its name not to come up regularly within casual watch enthusiasts' discussions. This is due to its timepiece prices being quite exclusive.
In this article, we will be comparing the two based on the versatility of their design and pedigree. While Longines is a member of the high-end watchmaker club, you cannot merely look past a brand with the lineage of Tissot.
History of Longines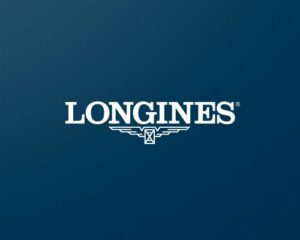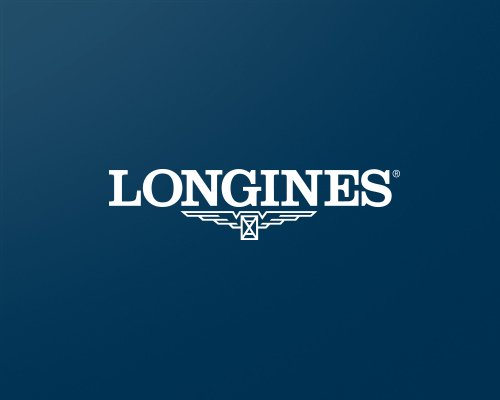 Longines has been around for quite some time now, since 1832. The company has built a reputation for manufacturing top-notch quality luxury watches ever since. Known initially as Raiguel Jeune and Cie and based in Saint-Imier, Switzerland. They didn't change their name to Longines until 1867 which they took from their new base of operations, Les Longines, St. Imier.
Longines' logo, the hourglass with wings, was first unveiled back in 1889. To this day, that design has been entirely untouched. Since Longines is a Swiss-based watchmaker, its timepieces utilize Swiss quartz movement, one of the most accurate watch movements in the industry.
Their reputation for delivering high accuracy timepieces is the reason the company managed to land contracts as the official sponsors for several sporting events. The company has even partnered up with a handful of big names within the sports industry.
Longines also developed its in-house movement watches. The first one being the Calibre 20A which net them an award during the 1987 Universal Exhibition in Paris, France. The Calibre 201A features anchor escapement with a pendant winding and setting mechanism.
While Longines has built a reputation as a luxury watch, they provide luxury timepieces that are still considered affordable. Especially when compared to brands such as Rolex and Omega. Longines is currently part of the Swatch Group Limited and is one of the more revered members of that prestigious group of watchmaker companies.
History of Tissot



Tissot is another Swiss-based watchmaker that has become one of the most well-respected brands in the world. Tissot was founded just a few decades after Longines in 1853. Tissot produced gold pocket watches, and from the beginning, they were focused on expanding their reach not only within their home country.
In fact, within the first year of their operations, they have managed to reach the shores of the United States market. Within five years, Tissot has also managed to enter the Russian watch market.
Tissot has operated in Chemin de Tourelles, Le Locle since 1907. Impressively enough, this is still their headquarters and is Tissot's primary factory to this day. In 1910, Tissot officially unveiled their wristwatches for women. Shortly after, Tissot released wristwatches designed particularly for men. These are larger, and a tad bit bulkier, but can still be considered as sleek.
By 1917, Tissot started developing their watch movements. They also further drove in their mission of producing high-quality watches at a more affordable rate. Tissot is also known for its innovations in the watchmaking industry. Their non-magnetic wristwatch was the first in the market which they released in 1930.
One of the most significant milestones in the company also came in 1930. The year was quite eventful for Tissot. They did not only unveil the first non-magnetic watch, but they also partnered up with Omega to form the first Swiss watchmaking association. This is, of course, the Société Suisse pour l'Industrie Horlogère (SSIH).
With a rich history and tested accuracy, Tissot is also among the brands that have become a staple of sporting events. They've become official timekeepers of several official racing teams. The company is also the official timekeeper in several sporting events.
Longines and Tissot – Watch Comparisons
Tissot and Longines are under the same banner and occupy different watch markets. Tissot is more on the budget-friendly line, while Longines is exclusively a luxury watch with an expensive price tag. That alone will help you form a decision as to which brand to buy. Especially if budget is a big concern with your choice.
But, let's go into further detail with the differences between the two brands, shall we? Below is a comparison of specific watch models from the two brands. This is to help showcase their strengths as well as scrutinize some of their weaknesses.
Dive Watch
Diver watches are, as the name implies, timepieces designed for underwater activities. It should be able to withstand being submerged as well as having particular features that will help divers during said activities. Both Longines and Tissot have some exceptional entries in this category; let's check them out.
Longines Hydro Conquest L3.640.4.56.6
Read Amazon Reviews | See on eBay
The Hydro Conquest timepiece went above and beyond with its diving features. For example, the black dial is perfectly contrasted with the use of luminous hands and Arabic numeral markers. This model utilizes the Super Luminova coating that provides excellent luminosity in low-light environments.
In terms of construction, the Hydro Conquest is made from high-grade stainless steel for both the 39mm case and the fold-over-clasp bracelet. The window is made from sapphire crystal which is scratch-resistant and is coated with anti-reflective film.
Within this timepiece lies a Japanese quartz movement which ensures users will get highly accurate timekeeping. The caliber movement features 25 jewels and can deliver an addition 38 hours of backup power.
Since this is a diver watch, its key selling point is its water resistance. In that area, the Longines Hydro Conquest does not disappoint. It is made to deliver water resistance for up to 300m or 1,000 feet. With this rating, it can effectively be used during swimming and diving activities without any concern.
Overall, the simplicity of the Hydro Conquest is an excellent subtle way to subvert the expectations of most. Within its rather conservative aesthetic is a highly functional and reliable diving watch with the backing of the Longines brand quality.
Tissot Seastar 1000 Chronograph
Read Amazon Reviews | See on eBay
Tissot Seastar 1000 is one of their best-selling timepieces in this category, and it is easy to see why. With a significantly more affordable price tag compared to the Longines Hydro Conquest, the Seastar 1000 is an excellent alternative for those who are on a relatively tighter budget.
The design of the Seastar 1000 is quite similar to the Hydro Conquest but comes with chronograph features. With a stainless-steel case and bracelet, the Seastar 1000 certainly earns its cookie points when it comes to style.
One aspect of the design that I applaud is with its compass-like aesthetics, which adds to its overall appeal. The window is made from sapphire crystal which gives it high durability and natural resistance to scratches. The watch window is also coated with an anti-reflective film for better legibility outdoors during the day.
Within the visually outstanding and sleek 30mm case is a Swiss quartz movement that is powered by a lithium battery. Now, for the main event. The Seastar 1000 stays true to its moniker with a 300m or 1,000 feet water resistance rating. Thanks to the screw-down crown, this wristwatch has completely battened down the hatches.
Best Diver Watch – I will be basing this decision on both price and functionality. While the Longines certainly feels like a premium grade diver watch, Tissot Seastar 1000 is a more practical choice. With the only downside being its lithium battery powered movement.
Sports Watch
Stylish and practical, these watch types are not only designed to catch everyone's attention, but they are also known to provide maximum precision.
Longines Sports Legend L3.674.4.50.0
Read Amazon Reviews | See on eBay
The Sports Legen from Longines features a 42mm stainless steel case and uses automatic movement with analog display. Aesthetically, it captures a more traditional flair with a more straightforward approach. The design also presents itself with unisex appeal, making it ideal for both men and women.
The simple dial avoids generating a cluttered appearance. This is a welcome breath of fresh air nowadays as the Sports Legend stays within its primary function – telling the time in a highly accurate manner. Also, the Sports Legend utilizes a super compressor case design which gives it a water resistance of up to 300m.
Simple yet elegant, the Sports Legend is a marvel of watch engineering. It focuses on its core functionalities and polishes it to perfection.
Tissot T-Race Swiss Automatic Chronograph
Read Amazon Reviews | See on eBay
With a sporty design, excellent functionality, and a relatively budget-friendly price tag – it is easy to see why the T-Race series from Tissot is quite popular. The T-Race always featured a racecar-like design to evoke the core audience of this particular sports watches further.
As this comes with chronograph functionalities, you can expect the T-Race to come with three sub-dials. One of its unique features is the magnifying glass directed over the date window display. This will help improve legibility considerably.
The T-Race is certainly a great blend of style, functionality, and precision. It also comes with a pretty reasonable price tag.
Best Sports Watch – While I do prefer a minimalist approach to design, I will be giving the win to Tissot T-Race. With its affordable price tag, excellent quality, and functionality – it is a way more practical choice, in my opinion.
Conclusion: Longines vs Tissot – Which is the Better Watch?
Overall, Tissot is the more well-rounded choice between the two. While Longines has the edge when it comes to brand recognition and with luxury watches, Tissot provides a more balanced approach and a substantially expansive list of choices to consumers.