This is a one-stop shop article where you'll find some of the most important information about Longines—its history, collections, shops, and other essential information.
Whether you want to learn more about the brand, or upgrading your current Longines collection, you'll find lots of useful information here. If you'd like to learn more about the Swiss company, read on. We'll provide you with some of the most important things you need to know.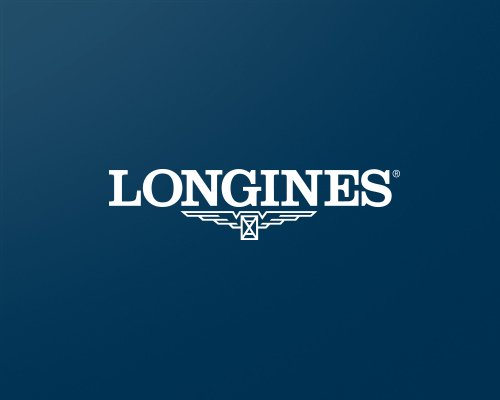 History of Longines
Longines is a Swiss watch company that's been based in Saint-Imier, Switzerland since 1832. Known for producing Luxury watches, the company is a member of the Swatch Group Ltd.
The company was founded by Swiss watchmaker Auguste Agassiz. Before it was called Longines, the registered name was Raiguel Jeune & Cie. After retirements by two other partners, Agassiz invited his nephew, economist Ernest Francillon, to join the company. Francillon later took over when Agassiz fell ill.
In 1867, after Francillon promoted new mass production methods, the company was named Longines, after Les Longines (St. Imier), the new company location.
A bit of trivia: The brand's logo, which is a winged hourglass, has been a registered trademark since 1889, and remains active and unchanged to this day.
One interesting thing about the company is that it has recorded all of the serial numbers of all its watches since 1867. If an owner wants information on any Longines timepiece, they will only need to check the serial number, and the company will be able to provide you services such as a Certificate of Authenticity and a document that's an "Extract from the Archives." For more information on how to go about this process, visit this page.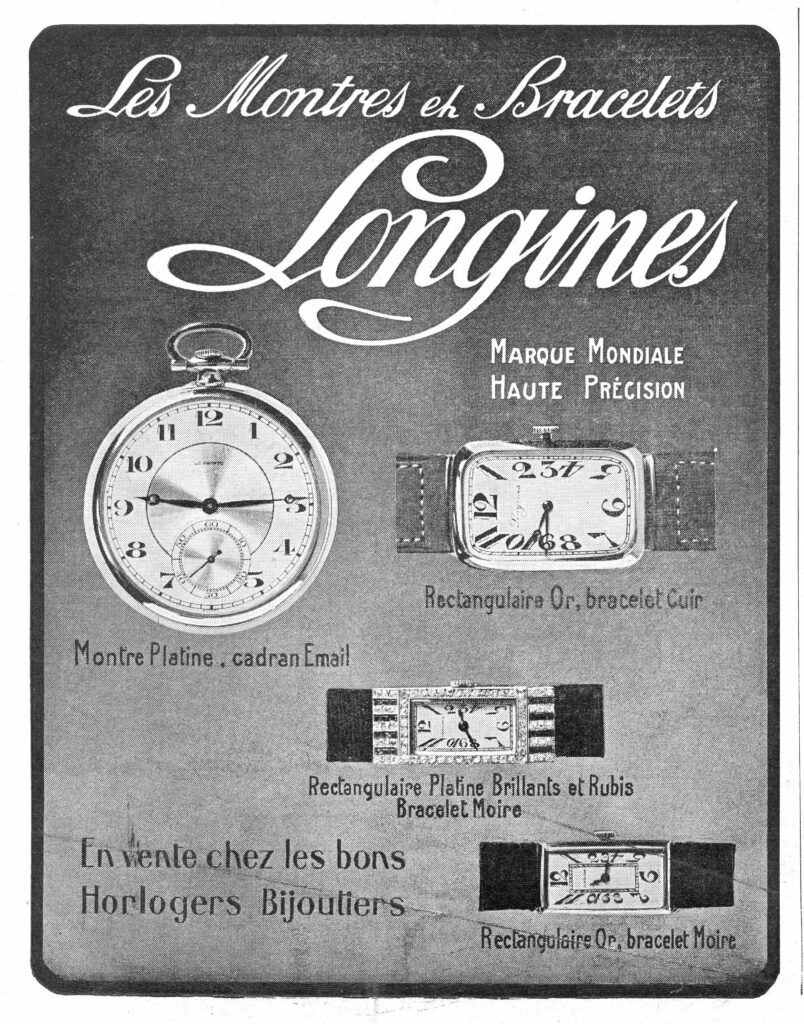 Swiss-Made Watches
All Longines watches are made in Switzerland. Known for producing accurate timepieces, Longines continues to sponsor sports events, collaborating with a number of sports industries, as well as playing as the official timekeeper for competitions like the French Open, Formula One World Championship, Commonwealth Games, and Archery World Cup. These sports collaborations started way back since the company developed its chronograph movement in 1878.
The first in-house watch movement that was produced by Longines is the Calibre 20A. Built with an anchor escapement and a pendant winding and setting mechanism, this was awarded at the 1987 Universal Exhibition in Paris.
Longines produces luxury watches. It is not as expensive as a Rolex (some would say that it's one of the "affordable" luxury watch brands), but the elegant design, rich history, and accuracy are respected by watch enthusiasts, athletes, and the fashion industry.
The Longines Museum
The company has a museum in Saint-Imier. If you happen to find yourself in this Swiss city, this is an excellent place to get to know the brand and its models. This place is where you can learn about the company's history, its past and present timepieces, and documents.
There are also special rooms for the company's watchmaking history, sport watch models, and exploration missions.
If you'd like to see the museum's collections online, you can also take a virtual tour on its website.
Longines Watch Collections
On its website, Longines has a total of five collections of watches, which we will take a closer look at below. There are hundreds of different models to choose from so we'll cover the entire collection and talk about some of the best watches under it.
Longines Elegance Collection
The Elegance collection has eight models. First is the Dolcevita, which has a rectangular case and scratch-resistant sapphire crystal. This line has a wide range of choices for both men's and women's sizes.
There's the Longines Symphonette, which has a unique oval shape and diamonds–one of the most popular models is the steel version that has diamonds on the case. Dedicated to 21st-century women, this collection was made for women who like an elegant and contemporary design. This model also has Top Wesselton diamonds, which is a term used to describe the gem's color/clarity. Check out this article about the Longines Symphonette talking about this the diamonds and the collection.
Check Price on Amazon | See Longines Dolce Vita on eBay
If you're looking for a more classic look, you can consider watches from the Agassiz collection. These timepieces have a round shape, case materials such as 18-karat yellow gold or pink gold, painted Roman numerals, black hands, and quartz movement. This collection marks the 150th anniversary of Longines. As the name suggests, this is a tribute to Agassiz and the brand's history.
If you'd like to learn more about quartz watches, check out this article on our site.
The Présence collection is another classic design, with a round case and made of stainless steel. The brand describes it as "elegance enhanced by simplicity"–with applied indexes or Roman numerals for hour markers and strap materials like leather, alligator strap, or stainless steel and yellow PVD coating.
Check Price on Amazon | See Longines Presence Men's Watch on eBay
Longines Watchmaking Tradition Collection
The Longines Watchmaking Tradition collection has a total of seven different types of watches.
There's the Master Collection, which launched in 2005. These watches all have self-winding movement and have different designs and special features, namely: a column wheel chronograph, retrograde functions, moon phase display, and bracelet materials like alligator, stainless steel, and 18-karat pink gold.
The Longines 1832 is dedicated to the company's date of creation. These have a classic look, combining "tradition, elegance and performance"–with applied indexes and silver polished hands, a Swiss Super Luminova, Longines L592 or L888 movements, and an attractive transparent case back with sapphire crystal. These have 40mm and 30mm versions, so it's excellent for both small and big wrists.
Here's a YouTube review of The Longines Flagship Heritage Watch.
[youtube https://www.youtube.com/watch?v=44-bbvpjMuM]
Longines has a long history of participation in sports, creating timepieces for both athletes and the audience. The Conquest Classic is a line that is "worn amidst the excitement" of sports competitions. These watches, which all have self-winding calibers, was the official pieces in many sports events like gymnastics, equestrian sports, and archery. Some of the most important features of the different models include a column wheel chronograph, diamond indexes, and Swiss Super LumiNova.
Check Price on Amazon | See Longines Conquest Classic on eBay
The Longines Evidenza has unique tonneau shape (resembling a casket or a barrel), which is a classic design that was based on a 1925 model but can be traced back from 1911. Available in men's and women's sizes, these watches have an elegant and classic look that's perfect for both every day and formal occasions. These are available in stainless steel and alligator straps and have either quartz or automatic movement.
One of the most popular personalities that wore a Longines watch was Albert Einstein, who owned a Longines tonneau wristwatch in the early 1930s. The back of the 14k gold watch was engraved with "Prof. Albert Einstein, Los Angeles, Feb. 16, 1931," and was auctioned in October 2008, valued at $596,000. This makes the watch the highest priced Longines timepiece in an auction. It was also reported that Einstein had another Longines watch—a pocket watch dated 1943. You can read more about Einstein's Longines watches here.
Longines Equestrian Collection
Longines is known for its major support and participation in the equestrian world, and this collection pays tribute to the sport.
Serving as a watchmaker, partner, and official timekeeper of equestrian events all over the world, the brand has shown its passion for the equestrian sport since the 1870s, when it first produced a chronograph engraved with a jockey and its mount. It was in 1912 when it started its partnership with an international show jumping competition.
Here is a movie about the Longines Watches Collection.
[youtube https://www.youtube.com/watch?v=J9W6lHUs4uE]
This collection has unique styles: a white mother of pearl round or oval-shaped dial and diamond hour markers, round black lacquer polished with diamond hour markers and a round silver case with Roman numerals.
There are also pocket watches, like the 18-karat pink gold case with white lacquer and Roman numerals with mechanical movement and a single-push chronograph.
Check Price on Amazon | See Longines Equestrian on eBay
Longines Sport Collection
The Longines Conquest is a collection dedicated to those who frequently travel. These watches, such as the Conquest V.H.P. (Very High Precision) GMT, which will allow you to easily change time zone: you can do this by either setting it manually or using the Flash Setting, which allows you to set the watch flash pulses with the help of a smartphone.
If you would like to learn more about the history of the V.H.P., this is an excellent and comprehensive review (which calls is "one of the most fascinating quartz introductions in years") for further reading.
The Conquest—"the quintessential expression of the brand's sporting elegance"—has dozens of design variations such as rubber, stainless steel, leather, and black PVD coated straps. Some models also have chronograph functions and a perpetual calendar.
This collection also included the Hyrdoconquest dive watches, which have dive-friendly features such as 300-meter water resistance, a stainless steel strap with a double safety folding clasp and integrated diving extension, and a Swiss Super LumiNova luminosity.
Check Price on Amazon | See Longines HydroConquest on eBay
Longines Heritage Collection
The watches under the brand's Heritage collection are other excellent options for those who dive. One of the most popular models is the Skin Diver, which first came out in the late 1950s and continues to be reissued today.
Check out this video review of the Skin Diver:
[youtube https://www.youtube.com/watch?v=B3WRRQVXagA]
Excellent for hobby and semi-professional divers, this model has a stainless steel case with legible Arabic numerals and indexes, a durable rubber strap, and a Swill Super-Luminova luminosity. This is a great review which talks about the model's history and functions.
Longines Brand Ambassadors
Because Longines is known for its participation in sports events, it has many brand ambassadors who are athletes: gymnast Giulia Steingruber, Swiss horse rider Jane Richard, alpine skier Mikaela Shiffrin, and tennis player Andre Agassi.
The brand has celebrity partners as well. Some of the most prominent ones include Audrey Hepburn, Humphrey Bogart, Harry Connick Jr., Kate Winslet, Simon Baker, and Aishwarya Rai Bachchan.
To get to know some of these ambassadors, visit this page.
Longines Brand Reputation
Longines watches are known for elegance and the brand is backed by its long Swiss watchmaking heritage. Many people would consider Longines an entry-level luxury brand. They are not at the luxury level of a Rolex or Omega nor do they compete in the same space.  While they do have some higher priced watches, many Longines watch models sell for around $1,000 or under so a fraction what you'd pay for a high-end luxury watch.
If you're looking for a comparison, watch brands such as Hamilton, Rado or Oris would be a more logical comparison. On the lower end of the price spectrum, many shoppers also compare Tissot watches with Longines.
While Longines watches are still considered good quality watches, many watch enthusiasts will tell you that quality has declined. They are no longer the highly regarded brand they were in the late 19th century. Also since the quartz crisis of the 70s and 80s and the brands more recent incorporation into the Swatch group, it is no longer in the class of watch manufacturers it once was. Because of that many watch collectors would look more to vintage Longines pieces  rather than their newer productions
Are Longines Good Watches?
As mentioned, regardless of their progression as a brand, Longines watches are still high quality. They are compared to other Swiss made, entry-level luxury brands.
If you are looking for your first Longines watch, you may want to concentrate on their classic "Heritage" collection that features re-issues of their iconic models.
Where to Buy Longines Watches
Longines has branches all over the world. If you'd like to check the available locations in your area, you can use the company's Store Locator on their website to look for retailers near you—searches can be narrowed down to states and cities.  Longines watches are also available online through many online retailers. You can order directly from their website via the company's official e-shop. The price, complete watch information, shipping, and warranty details are all provided.
The Longines online shop has filter options that will allow you to narrow down your choices. You can simply check your preferred filter (such as price, movement, color, material, and shape), and the site will do the work for you.
You can also purchase Longines watches in Amazon. There are a number of second hand and vintage pieces available on as well.
See Longines watches in Amazon.
Shop Longines Watches on Macys.com
Find Longines watches in eBay.
UK shoppers- check out Longines on goldsmiths.co.uk.
Longines watches are priced at around $750 to $3,000 on their official website. However, there are a number of affordable deals on third-party websites. See our watch deals page here.
Longines Warranty Policy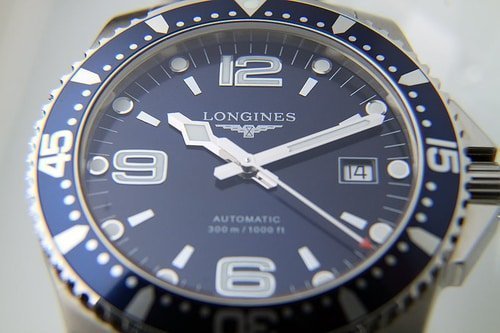 Customers get a Longines Co. Francillon Ltd warranty for 24 months from the date of purchase. The company said that the warranty covers material and manufacturing defects at the time of delivery: "The warranty only comes into force if the warranty certificate is dated, fully and correctly completed and stamped by an official LONGINES dealer," says the company on the website, adding that the warranty can only be valid of the certificate was dated and fully completed by an official Longines retailer.
Read more about the Longines warranty terms here.
For more details on the Longines service warranty, visit this page.
Thanks for Reading!
So, are Longines watches good? The simple answer is yes. The company's slogan is "Elegance is an attitude," and it definitely delivers. All of the watches we featured below are elegant and of high quality.
These watches are clearly not cheap, but being one of the oldest and most respected Swiss watchmakers in the world, you can be sure that if you buy a Longines watch, you are investing in a timepiece crafted by some of the best artisans in the industry.