An in-house movement is one where the watch brand designs and develops its own calibre for its watches. You may already know that many of the top luxury watch brands have their own in-house movements, such as Rolex, Patek Philippe, etc. However, many watch brands outsource movements from other companies in order to keep the cost of the watch low and affordable. This is to say,  brands that produce their own in-house movements have higher prices given the cost of developing and manufacturing them.
You may be wondering what about an in-house movement makes it special? Or, is it's really worth spending extra money when various successful and well-established brands use externally sourced movements without affecting the performance of the watch?
In this regard, this article looks at understanding what an in-house movement is and why it matters.
What Is an In-House Movement?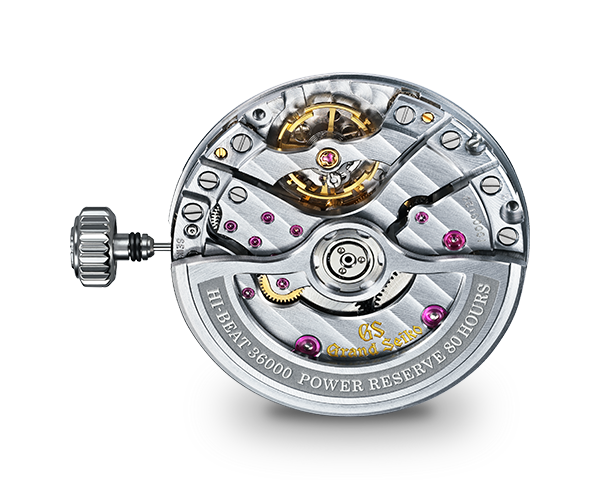 While it might seem like a very obvious definition, there is no one straight definition of what an in-house movement is. In essence, an in-house movement is one where the brand develops and manufactures the movement, and also assembles it. However, this understanding comes with some ambiguity. This is because even a simple movement without many complications comes with hundreds of components.
And brands, even with the most advanced technology, are unable to produce tall of the individual pieces that make up a watch caliber. In such cases, brands externally source these most complex parts of a movement or ones most expensive to manufacture. Despite this, brands claim they remain fully built in-house.
Does this mean they outsource the rest? In this regard, how much of the outsourced components form part of the movement itself is often unknown to the public. Naturally, this creates gray area for a brand to label its movement as in-house despite not manufacturing all the components in-house.
While many watch enthusiasts and aficionados continue to debate about what constitutes in-house movement; it is clear that the brand designs a majority of the components themselves for their watches. And, above all, other brands don't have access to these movements and are exclusive to the brand developing them.
In today's watch market, a 100% manufactured in-house movement is quite rare. It takes years of expertise, watch-making knowledge, and unparalleled craftsmanship to design, develop, manufacture and assemble in-house movements. While the end product of a watch fitted with an in-house movement can far supersede other run-in-the-mill movements, the cost of such watches makes them inaccessible for many.
Why Do In-House Movements Matter?

In-house movements take a large investment in money and time to design, develop and manufacture. It requires certain expertise and skill, giving the brand an edge over others from a horological and research perspective. Consequently, the overall quality of the watch is higher than watches with an outsourced movement. In doing so, brands ensure a signature style for their watches, further attracting a larger customer base. For this reason alone, brands that develop in-house movements often hold higher ranks in the watch industry.
In most cases, developing their own in-house movements may be desirable for brands but not always affordable or accessible. For instance, a Rolex or an Omega come with their own calibres. However, these brands cater only to a certain section of the populace. On the other hand, we have brands like Seiko who also produces in-house movements and at an economical cost and also sells their movements to many other brands that use them in their affordable watches.
Having mastered the art of watchmaking for many years, Seiko is able to mass-produce in-house calibres at different price ranges without increasing the overall cost of the watch itself. Seiko differentiates its brand from the separate Grand Seiko which is known for high-end watchmaking that competes with many of the best Swiss watch brands on the market.
As an end result, the market now features a variety of watches crafted with utmost craftsmanship and mastery.
Which Watch Brands Have In-House Movements?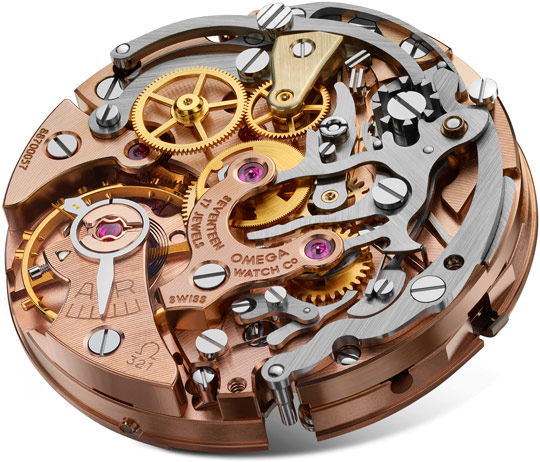 Various luxury brands have their own in-house movements. Such as Rolex, Omega, Patek Phillip, A. Lange & Söhne, Glashütte S/A, Vacheron Constanatin, Breitling, Panerai, Tudor, Jaeger LeCoultre, TAG Heuer, IWC, Oris, Audemars Piguet, Grand Seiko, Zenith, and more!
When a brand claims to have in-house movements, it does not necessarily mean that all their collections come equipped with the in-house movement. Let's take the case of Patek Philippe. Currently, this prestigious, age-old watch brand stands tall in the watch industry for its unprecedented quality and in-house movements. However, the brand's journey to this stage tells another tale. Prior to developing their in-house calibre, Patek Philippe externally sourced movements from the watchmaker Lemania.
This stands as evidence that even the most successful luxurious brands don't always manufacture 100% of their in-house movements. With the evolution of technology and accessibility to innovative practices, the watch industry is seeing a shift in many luxury brands slowly moving towards manufacturing and assembling all their components under one roof.
Are Rolex Movements In-House?

Currently, all contemporary Rolex watches come powered with their in-house movement. This was not the case a few years ago. Up until 1950, Rolex depended on ébauche, watch-making companies, to supply the brand with movements. You can see this with the previous Rolex Daytona collection, the brand uses a Zenith El Primero caliber, famous for its high precision chronograph. Rolex also used quartz movement with the Cellini Quartz and Oysterquartz watches.
However, in 1950, Rolex introduced its first-ever in-house movement, calibre 1030, with the incorporation of Rolex SA. This business entity of Rolex is now responsible for designing, developing, manufacturing, and assembling its components in-house. Since then, Rolex has developed nine different series of in-house movements, present across all the current edition watches.
Some remarkable in-house movements by Rolex are the 3230 and 3235 calibre, found in the diving watches. The new releases by Rolex host the perpetual calibre 4130. All of these in-house movements feature mechanical self-winding calibre with close to 70 hours of power reserve, standing as benchmarks for other brands.
A robust mechanism where innovation meets functionality and quality, Rolex's in-house movements personify the brand's art of precision watchmaking. Rolex's movements also come with certified chronometers by the Swiss Official Chronometer Testing Institute (COSC), given to watches with high-level accuracy and precision.
Are In-House Movements Better?
In-house movements have better reliability over movements mass-produced and outsourced from another company. When a brand makes its in-house movement, they have a better understanding of the functionality of the watches and craft the movement to support such requirements.
The brand also maintains quality control over the whole watchmaking process. Some of these include improved accuracy, better performance, higher power reserve, innovation, new technology, and superior finish and quality. This gives the brand complete control over the watch, as opposed to relying on an externally sourced movement that they cannot have any control over.
On the other hand, brands outsourcing movements don't always have the option to custom-build their movements to suit the unique needs of the watch. They may not consider the unique needs of the brand or the functions of the watch. Rather, they offer a standardized movement fitting a variety of watches. Yet, this does not mean that only in-house movements are better.
Blindly claiming that a watch is better than another solely based on the fact that one has an in-house movement would not be a very objective analysis. The movement is of course one of the most important aspects of a watch but there are scenarios where you could find a better overall watch that has outsourced the movement – it may be the style that more suits your personality, a rugged build quality, exceptional lume on a tactical watch or one of many other considerations.
Click here to read which watch brands make in-house metals used in their watchmaking.