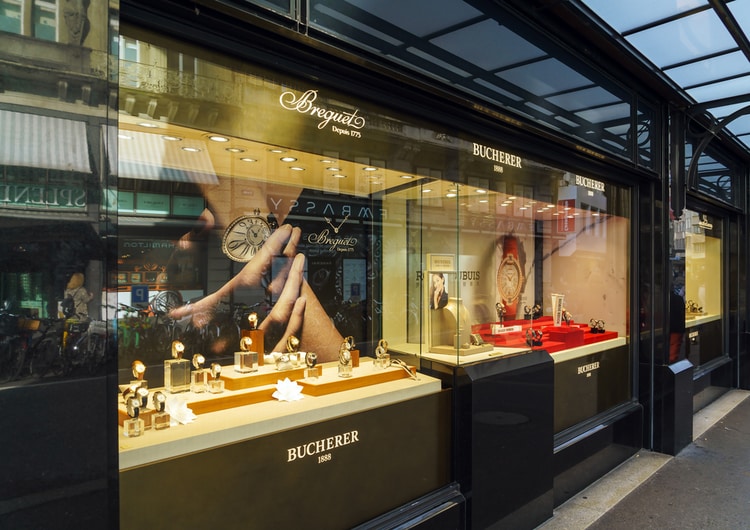 Watches with the tag "Swiss-Made" or "Swiss watch" hold the highest ranks in the world of horology. What makes a watch Swiss-made? Not any watch brand can easily fit within these ranks. A watchmaking company can claim the reputation of manufacturing Swiss watches if they meet specific criteria. The movement must be made in Switzerland, the watch assembly or "casing up"  must be done in Switzerland, at least 60% of the manufacturing cost incurred in Switzerland, and final inspection and testing must be conducted in Switzerland.
Swiss watches typically come hand-assembled, giving these watches extra attention to detailing, so they can last for many generations. All these factors give Swiss watches a status like no other. Over the years, we have seen Swiss watchmakers inventing new technologies, striving for excellence, and pushing boundaries of innovation. Many established Swiss watchmaking brands hold many patents, further proving their superiority in the watchmaking industry.
However, a brand need not be located in Switzerland to make Swiss watches. As you will see on this list, many brands have their original and even headquarters in other countries but by satisfying the conditions of a Swiss-made watch, either through a facility based in Switzerland or through collaboration with manufacturers, these brands make the cut on this list as they do manufacture Swiss watches.
The following brands were included based on the estimated percentage of market share in the Swiss-made watch market as of 2020; the list is in alphabetical order. 
Top Swiss Watch Brands From A to Z
Audemars Piguet 

Founded in 1987, Audemars Piguet functions as a family-owned luxury watchmaking business. Based in Le Brassus, Switzerland, Audemars Piguet rose to fame with their Royal Oak collection in 1972. Seeing how the quartz movement destabilized the mechanical watch industry, Audemars Piguet introduced the never seen before Royal Oak Collection with striking visuals. With a hexagonal bezel studded with eight prominent screws and an integrated bracelet, all in steel, the Royal Oak collection single-handedly kept the brand alive and thriving.
Besides the Royal Oak collection, the brand has also developed an ultra-thin automatic tourbillon. Even their contemporary editions are nothing short of bold designs and unparalleled craftsmanship. One such is the Code 11.59 edition with a dual self-winding chronograph in a dual-tone dial.
Baume & Mercier (Richemont)

Launched in 1830, Baume & Mercier presently functions as a subsidiary to the Richemont Group. Founded by two brothers, the company first opened its shop in Les Bois, in the Swiss Jura region. Subsequently, the brothers established a branch in London that paved their way to rise with the then British Empire. Richemont Group took over Baume & Mercier in 1988, however, the brand's vision and values remain unchanged.
Baume & Mercier introduced the Riviera collection as a tribute to the legacy they created. Taking inspiration from their 1973 edition, the Riviera comes with a distinct dodecagonal bezel and Swiss-made self-winding movements. Clifton is another of their most famous collections, adorning a timeless design with bold aesthetics. Given the quality and accuracy, these watches truly live up to the name of luxury Swiss watches.
Bell & Ross

A French luxury watchmaker based in Paris with a manufacturing unit in Switzerland, Bell & Ross makes watches for tailored use. More particularly, they make aviation watches for pilots and air forces. One of the most recognizable features of the Bell & Ross watch is the square dial, resembling instruments in a cockpit.
Born in 1992, Bell & Ross has many achievements to its name. From supplying watches to the French Air and Space Force to collaborating with Renault to develop Formula 1 inspired watches, the brand has done it all. Not just that, in the year 1998, Bell & Ross held the Guinness World Record with its Hydromax edition for 36,000 feet water resistance. Also, the brand's vintage collection remains the most sought-after. For instance, the BR-X1 R.S.18 comes with a skeletonized chronograph, 56 jewels, 28,800 vibrations per hour, all in a micro blast titanium case and strap.
Blancpain (Swatch)


Set up in 1735, Blancpain is one of the oldest watchmaking brands that are successful to date. Currently functioning as a subsidiary of the Swatch Group, Blancpain manufactures mechanical watches, with its headquarters in Le Brassus, Switzerland. With over 285 years of watchmaking knowledge, history, and legacy, Blancpain has some remarkable collections to its name.
The brand takes pride in innovating by seamlessly harmonizing traditional watchmaking methods with modern technology. The Fifty Fathoms collection remains, by far, the most popular collection manufactured by the brand. Developed in collaboration with French combat divers known as Nageurs de Combat, the Fifty Fathoms collection holds military-grade approval for U.S. Navy SEAL use.
Breguet (Swatch)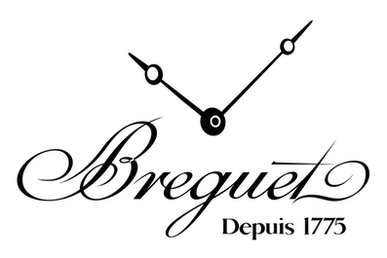 Initially launched in 1775, Breguet now functions as a subsidiary of the Swatch Group since 1999. The founder of Breguet, Abraham-Louis Breguet, was famous for pioneering inventions. Some of these include the self-winding watch called Perpétuelle and mechanisms like tourbillon. Many Royals and celebrities of the bygone era have proudly worn a Breguet, given the brand's mechanical accuracy. Consequently, this led to the brand finding its spot on the list of the most expensive watches sold at an auction at $4.69 million.  
In addition to these achievements that put the brand on top of the luxury watchmaking industry, Breguet has also developed other mechanisms like escape wheel and lever in silicon, marine chronometer, magnetic strike governor, amongst many others. The Heritage collection of Breguet is one such prestigious collection with many of their in-house innovations. The Classique collection resonates the brand's contemporary vision with the traditional essence of watchmaking. Breguet is also known for its style of watch hands that bear the brand's name and can be seen in the logo above.
Breitling

Founded in 1884, Breitling took advantage of the demand for accurate timepieces across different professional industries. Subsequently, the company registered itself as Breitling SA in 1982, promising to deliver stylish and highly functional watches. Partnership and collaboration, paired with unparalleled craftsmanship and attention to detail, form the cornerstones of Breitling.
One such is the Breitling Navitimer. Each timepiece under this collection is visually striking and unique. Designed to meet the needs of pilots, the Breitling Navitimer is an advanced piece of technology, enabled to withstand extreme conditions and take precision markings while flying thousands of feet above the ground. The Breitling Superocean is another example of Breitling's legacy fitting for the ultimate diving experience.
Bulgari (LVMH)


Bulgari, famously known for fashion accessories, makes luxury watches with Italian essence and Swiss finishing. While the parent company LVMH runs Bulgari, its subsidiary, Bulgari Haute Horlogerie S.A., manufactures luxury watches.
One of the most famous editions ever made by Bulgari is the Serpenti Collection. Designed in a triangular-ish dial and patterned bracelet, the watch resembles a serpent. The latest variant of the Serpenti Collection, the Serptenti Seduttori, showcases a bold design for the chic urban woman. Studded with diamonds and encased in gold (or silver, if you choose), this edition portrays sensuality and elegance.
Carl F. Bucherer

Founded in 1888, Carl F. Bucherer stands amongst the few who wholly run the family business to date. Run by the third generation Bucherer family, the brand makes mechanical Swiss watches, distinctively known for its chronographs and different complications. Based in Lucerne, Switzerland, Carl F. Bucherer embodies the true cosmopolitan spirit of Swiss watches, with the highest standards of excellence and accuracy.
Heritage is one of the brand's most reputable collections. With six variations under this collection, the brand exemplifies its years of watchmaking history, legacy, and heritage under one collection. The Heritage Bicompax timepiece comes with a chronometer, annual calendar, and tachymeter. The Heritage Tourbillon comes equipped with peripheral technology and a rhodium-plated rotor. These are just some examples of the brand's ultimate collection.
Cartier Watches (Richemont)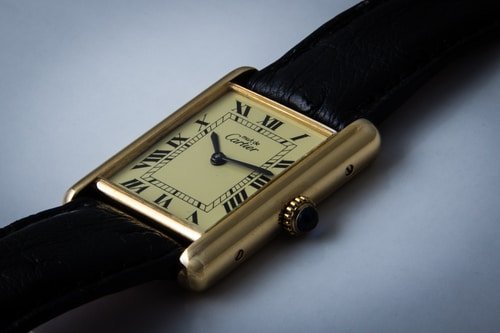 Highly recommended by watch enthusiasts, Cartier makes top-notch watches with stylish designs. The founder of Cartier was then famous for making crafting skillful jewelry, and this reflects in the attention to detail extended to all Cartier watches. This French luxury company is currently under the ownership of Richemont groups. Established in 1847, Cartier rose to the upper echelons of the luxury watchmaking business with their collaboration for making aviation watches during World War I.
Tank watch, built in a rectangular case with leather strap, is one of the most famous collections by Cartier. Introduced in 1918, Tank watches celebrates the brand's essence of watchmaking with style. Tank watches are iconic and timeless for their ingenuity and geometric symmetry that catches the eye. Cartier  Ballon Blue is also noteworthy to mention. A contemporary watch design hosting the crystal winding crown within the case of the watch, the Blue Ballon sets standards for many watchmakers to achieve.
Certina (Swatch)

Originally established in 1888, the company consisted of only three employees at the time of its inception, mainly focusing on building watch movements. As the brand slowly grew in partnership with other manufacturers, Swatch acquired Certina in 1983, making it part of the luxury conglomerate ever since.
Certina stands out amongst other luxury Swiss watches for its relatively affordable prices. Unlike Rolex or Omega, Certina caters to a wider audience with its outdoor and diving watches. Part of their Aqua Collection is the D.S. Action Diver, certified under ISO 6425. Certina's D.S. Chronograph Automatic, too, is famous for its quality and features. The brand takes pride in showcasing its 130 years of watchmaking knowledge into this collection.
Chanel

A luxury fashion brand based in Neuilly, France, now ranks amongst the top Swiss luxury watchmakers. Coco Chanel founded the brand in 1910 that goes on to become one of the largest and most successful luxury brands today. The brand established its watchmaking division in 1987 with its first-ever line called Première.
The J12 line combines contemporary luxury fashion statements with Chanel's essence, crafting a fashion piece like no other. Prior to the J12, Chanel watches were exclusive for women. J12, on the other hand, are unisex watches with a distinct Chanel marque. Currently, the J12 comes in different editions. Engineered in a ceramic case, the J12 showcases a bold face and aesthetic finishing. Available in black or white shades, the J12 also comes with gems studded on hour markings. The J12 Mademoiselle comes with a Chanel charm attached to the crown of the watch.
Chopard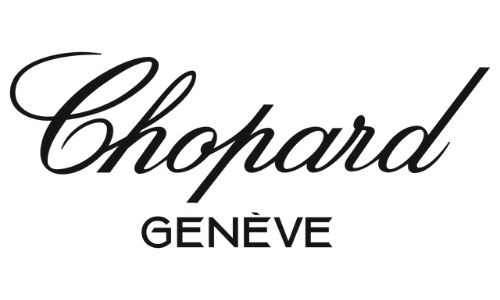 Officially known as Le Petit-Fils de L.-U. Chopard & Cie S.A., Chopard is a luxury watchmaker based in Geneva, Switzerland. Precision and reliability constitute the foundation of the brand. In the 19th century, the brand catered watches to the Swiss Federal Shooting Campaign and the railway company. Various Hollywood celebrities have worn a Chopard in a famous show or movie, further making the brand a household name for luxury watches. Some acclaimed names are Julia Roberts, Jennifer Aniston, Yang Zi, Aja Naomi King, amongst many other leading women.
Chopard's L.U.C. Regulator makes for a noteworthy mention. With its regulator-style dial, the brand makes a clean and sophisticated design with an in-house movement. Grand Complications is another line that strikes at the core of the brand's foundation. Attention to minute detail and elegant design come together to form a truly luxurious piece.
C.K. Watch

This American fashion company located in New York, U.S.A., launched its brand in 1968. However, they unveiled their watchmaking division only in 1997. Up until 2019, Swatch group manufactured C.K. Watches. Swatch and C.K. announced that they are parting ways due to the termination of the licensing agreement (see news article). Ever since the partition, the Movado Group has become C.K.'s new house for manufacturing their watches.
C.K. makes designer watches catering to high fashion. Fueling modern society's need for a minimalist lifestyle, C.K. developed the Minimal Collection, focusing on unique design elements with a chronograph and mineral crystal glass. For the men, the Squarly watch offers a retro design in a square case. The white face of the dial with red marking with stainless steel bracelet provides a timeless look.
Dior (LVMH)


French luxury fashion company, Dior is a household name across the world. Famous fashion designer Christian Dio set up the fashion brand in 1946. In 1968, Dior collaborated with Bulova to introduce their first-ever watch. Subsequently, in 1973 Dior unveiled the Black Moon watch to the public. In 2001, Dior set up Les Ateliers Horlogers Dior SA in La Chaux-de-Fonds, Switzerland, marking the initiation of their watch manufacturing business with the LVMH group.
With quirky designs, seamlessly crafted with vibrant colors and rich materials, Dior watches embody the haute couture culture. The Grande Ball Pume resembles the swirl of a ball gown, tailored with golden mesh, thread, and stones; bringing out the sensual femininity. Gem Dior is another such example of the brand's innovative fashion style. Diamond studded timepiece in an asymmetrical dial celebrates Dior's passion for gemstones with this uniquely chic timepiece.
F.P. Journe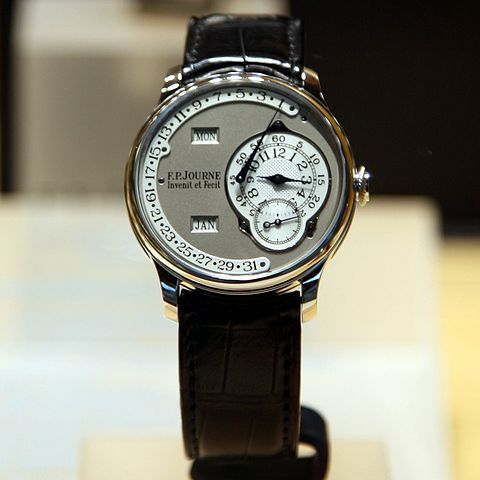 Named after the founder, François -Paul Journe, the watch company set up shop in 1999 in Geneva, Switzerland. The Foundation of the Grand Prix d'Horlogerie de Genève holds an annual competition for mechanical watchmakers and F.P. Journe bagged the first price thrice, sealing its seat with the luxury watchmaking industry. With a focus on complicated chronometers, the brand manufactures precision watches to stand the test of time. In 2018, Chanel bought a 20% minority stake with P.F. Journe with an intention to support independent luxury watchmakers.
F.P. Journe's Classic Collection resonates with its underlying mission. With a rather busy dial, the timepiece under this collection displays 24 hours and 12 hours formats. The brand's Linesport and Elegant Collections are worth looking into as well if you are fond of sporty watches with refined styling and aesthetics.
Franck Muller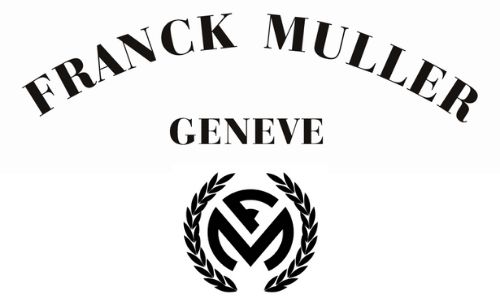 Franck Muller is a familiar Swiss luxury brand thanks to celebrities like David Beckham, Conor McGregor, Arnold Schwarzenegger, Elton John, the Kardashians, and more. Founded in 1992, Franck Muller is a rather recent luxury watchmaking brand when compared to some age-old names from the industry. Yet, the brand shot up to fame swiftly with its infamous annual 'world premier', where the brand unveils a new line with exclusive features.
For instance, one year after its inception, Franck Muller introduced features like the split-second chronograph, perpetual calendar, and a temperature indicator on the watches. The brand's Grand Complication Collection is a luxury marvel, proudly displaying their art for watchmaking with 36 complications and 1,483 components. The Revolunatry 3, under this collection, hosts the world's first tri-axial turbillion. The moon phase and perpetual calendar part of this collection ensure accuracy till 2100.
Frederique Constant (Citizen)

Established in 1988, Frederique Constant is now a subsidiary of the Japanese conglomerate, Citizen Group since 2016. The facility located in Plan-les-Ouates, Geneva, comes wholly equipped to design, manufacture, assemble, and test all of the watches in-house. The brand has many achievements to its record. Namely, the Heart Beat movement which won the Horloges Magazine's Watch of the Year in 2005. They also developed a silicon escapement wheel, a turbillion with an amplitude of 300 degrees, and a world timer adjustable with a crown.
The FC-718NWM4H6 model hosts the world timer in a navy blue dial with a black leather strap. The FC-775S4NH6 model presents the perpetual calendar and moon phase in a white dial. The FC-760NS4H6 features a flyback chronograph in Frederique Constant's elements. In addition to these, the brand offers various types of watches with different dynamic functions, ensuring there is something for everyone.
Glashutte Original (Swatch)

Originally set up in 1845, Glashutte Original is a German luxury watchmaker, presently functioning under the Swatch Group. Celebrated for developing close to ten innovative in-house movements, Glashutte Original exhibits German standards of watchmaking with traditional craftsmanship.
Glashutte Original features a vast collection with dynamic functions and versatile use. The Senator Collection resonates with the German art of watchmaking with an in-built tourbillon. Some models also come with complications like the moon phase and intricate skeletonized design. This Senator Collection also presents timepieces with a regulator dial, perpetual calendar, and power reserve indicator. On the other hand, the Pano Collection features asymmetric patterns on the dial in a never seen before design.
Gucci (Kering)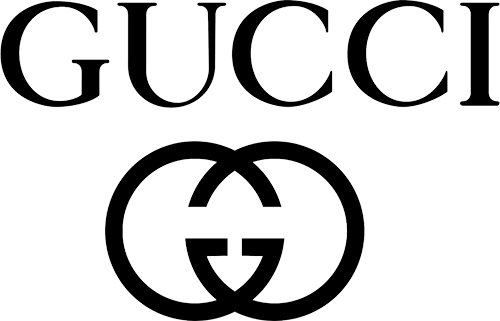 Florance, Tuscany, is the birthplace of Gucci in 1921. The brand draws the limelight for its vibrant colors, non-traditional aesthetics, and unique styling. Unfortunately for Gucci, the brand was troubled with bankruptcy and tax evasion in the '90s. Much later in 1997, Tom Ford and Dawn Mello took over the fashion line, slowly resurfacing it as a top-notch luxury brand. This saw the rise of Gucci watches as we see it today.
Gucci Grip watch makes for a classic example of the brand's fashion innovation merged with the essence of watchmaking. Inspired by skateboarding, the dial comes with three slots to display the hour, minute, and seconds. G-Timeless is another collection featuring different motifs of the brand on the dial such as a mystic cat, a snake, or bees.
Hamilton (Swatch)

Originally founded in Pennsylvania, U.S.A., in 1892, Hamilton moved its headquarters to Bienne, Switzerland post the takeover by Swatch in 1974. Initially, Hamilton manufactured pocket watches but soon started manufacturing wristwatches to cater to the demand of World Wars. Yet, Hamilton remains one of the most successful luxury brands, producing accurate high-quality watches. To this extent, many Hollywood movies showcased Hamilton watches, further making them a known name in the world of horology.
Hamilton then goes on to unveil the world's first electrical battery-operated watch, known as the Ventura, with a futuristic design. The present-day Ventura comes with an open skeleton dial pulling the attention of the viewers to the movement under. Hamilton's Pilot watches, too, are worth mentioning. Featuring a bold design, the Pilot watches can withstand any extreme condition while flying high, making it a perfectly reliable companion for pilots.
Harry Winston (Swatch)



Harry Winston watch company, named after the founder, incorporated in 1932 in New York, U.S.A. Although the Swatch group took over the Harry Winston watch company in 2013, the facility continues to work from New York as of today. Famously called the 'King of Diamonds', the founder's exquisite taste in jewels and fashion designing influences their watchmaking art.
Each timepiece by Harry Winston displays the brand's elegant craftsmanship, combining years of watchmaking know-how and technological innovations. The Avenue Collection echo's New York's high fashion with iconic designs. Named after the famous Fifth Avenue, this collection comes in a rectangular dial, studded with diamonds and moon phase complication. The Premier Collection is another prestigious line taking inspiration from their 1989 models with a contemporary twist.
Hermes


Officially registered as Hermes International S.A., this French luxury watchmaking brand is based in Paris. Owned and run as a family business, Hermes visually stands out for its logo of a Duke's carriage horse. An artisanal model with a humanist value and sustainable responsibility constitutes the keystone of Hermes's legacy. With over 300 stores across 45 countries, Hermes is now a familiar luxury watch brand.
The Arceau Petite Lune watch for women designed with diamond and sapphire on a mother of pearl dial demonstrates the brand's vision to craft elegant watches that can last for generations. Similarly, the Faubourg watch in a rose gold bracelet with a diamond-studded dial displays unparalleled aesthetics. The Hermes H08 watch for men, designed in a satin-brushed titanium case in a black dial makes for a wonderful addition to your luxury watch collection.
Hublot (LVMH)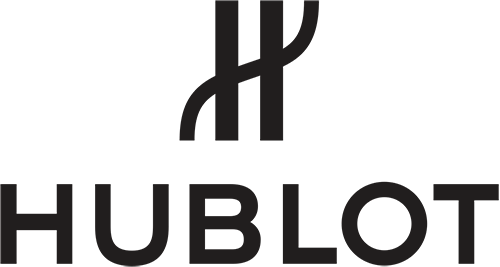 A Swiss watchmaking company founded by an Italian in 1980, brings together the best of both worlds. LVMH group took over Hublot in 2008. Nevertheless, innovation and quality are the underlying pillars of the brand. As a result, the brand experiments with different materials and constructions; developing timepieces unique to Hublot. One such is their rubber strap watch, designed with an intention to prevent breakages and ensuring high resistance to wear and tear.
Another is the Aerofusion Titanium watch, engineered in a full metal case with a skeletonized dial. Rubber and leather fusion strap paired with this dark metal case catches the eye. This is also evidence of the fact that Hublot has mastered the art of fusion by combining different materials to make the most innovative timepiece ever made.
IWC (Richemont)

Founded by an American, I.W.C. is a Swiss luxury watchmaking company based in Schaffhausen, Switzerland, and functions as a subsidiary of the Richmont Groups. Ever since its inception, I.W.C. develops aviation watches using titanium. Over the years, the brand has also committed to sustainability by using eco-friendly materials. For these reasons and more, I.W.C. managed to secure its spot with world-class luxury watchmakers.
I.W.C. has a rich history of watchmaking. Using traditional methods, the brand manufactures modern watches with utmost precision and durability. The Worldtimer Pilot Chronograph, for example, is a highly versatile watch with dynamic functions. Mastering the finesse of artful watchmaking, this Pilot Chronograph comes with a timezone display on the bezel, presenting a black dial for legible reading of time. For the diving soul, the Aquatimer would be your trustworthy companion to take with you during deepsea diving.
Jaeger-LeCoultre (Richemont)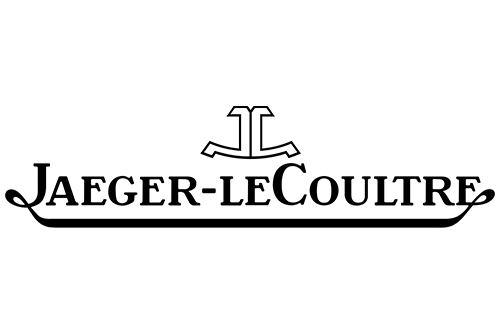 Jaeger LeCoultre established in 1833, in Vallée de Joux, is now a subsidiary of the Richemont groups. With over 188 years of rich legacy, Jaeger LeCoultre has many achievements and milestones to its name. One, the brand developed over 1200 movements in-house, influencing other luxury brands like Patek Philippe and Vacheron Constantin to adapt from these movements. Two, using innovation as its undertone, the brand has many patents to its name, including the world's smallest movement and most complications in a watch, amongst many others.
Riverso by Jaeger LeCoultre is, by far, their most famous and successful collection. Designed initially in 1930 to prevent the watches from breaking during a Polo game, the Reverso draws inspiration from Art Deco style in a rectangular case. The Duometer timepiece is another marvel by Jaeger LeCoultre. Using the dual-wing concept, the Duometer combines luxury innovation with a moon phase and calendar.
Lange & Sohne (Richemont)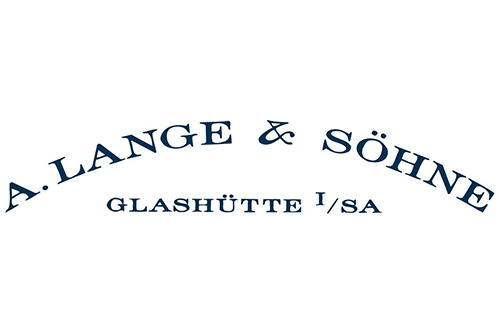 Lange & Sohne was originally registered as Lange Uhren GmbH in 1845 in Glashutte, Germany. However, due to World War II and nationalization policies, the company dissolved. Later in 1990, the company was re-registered again as Lange & Sohne. A decade later the Richemont Group acquired Lange & Sohne. Currently, the company makes German-inspired watches with Swiss styling. Some notable clients of the brand include Emperor Wilhelm II, Alexander II of Russia, and members of the Ottoman Empire.
'State of the Art Tradition' is the foundation of Lange & Sohne. In this same vein, the brand developed a triple-split chronograph in 2018, stop-seconds for turbillion in 2008, and some of the most expensive timepieces ever made like the Grand Complication sold millions of dollars.
Longines (Swatch)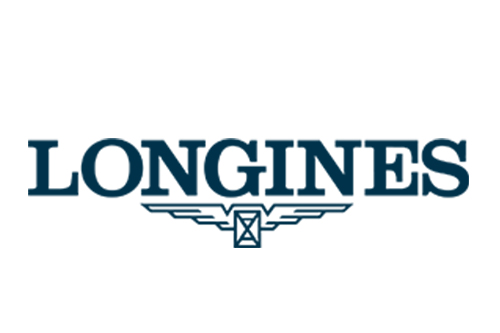 Longines, officially known as Compagnie des Montres Longines Francillon S.A., is based in Saint-Imier, Switzerland. Set up in 1832, Longines is now a member of the Swatch Group since 1983. The brand's oldest trademark, the winged hourglass logo remains a distinct feature of the brand and showcased in all their watches even today. Being the official timekeepers of sports events like the French Open, Commonwealth Games, and Formula 1, the brand quickly rose to fame, globally.
Longines Spirit timepiece combines aviation needs with a contemporary spirit in this timeless classic watch. The Legend Diver watch symbolizes the quintessential Longines spirit at the very core of the timepiece. All these timepieces truly stand the test of time and can be your companion for life!
Maurice Lacroix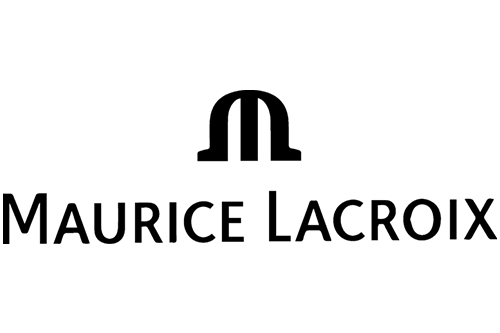 A Swiss luxury watchmaking brand based in Zurich, Maurice Lacroix swiftly found its place with luxury watchmakers thanks to their traditional methods promising precision and outstanding craftsmanship. Having an official partnership with Red Bull Cliff Diving World Series and F.C. Barcelona, Maurice Lacroix attracts a versatile fan base.
Presently, two main collections, the Masterpiece and Aikon, showcase the brand's innovative standards and experience as a contemporary watchmaker. The brand proudly calls the Masterpiece collection a synthesis of Maurice Lacroix's core elements in a timeless design. With a world timer around the white dial, with blue numerals and hands, the Masterpiece edition lives up to its name.
Mido (Swatch)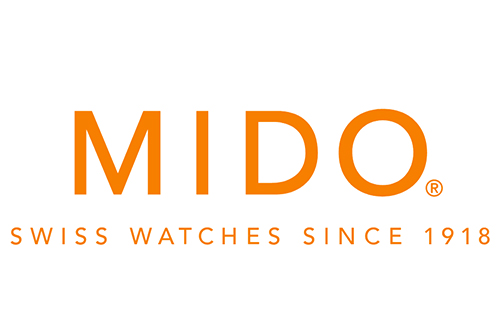 Established in 1918, Mido holds a strong reputation for water-resistant and waterproof watches. At the time of its launch, Mido took inspiration for art deco-style watches. Then it went on to make anti-magnetic and anti-shock watches as part of the Multifort Collection. Following this, Mido introduced the thinnest lady's watches ever made and world-timers. Nowadays, Mido combines all these years of watchmaking experience with advancing technology to produce dynamic timepieces.
One such timepiece developed in partnership with Red Bull, Ocean Star Red Bull Cliff Diving watch, offers extra protection from jumps and underwater pressure. Another noteworthy mention is the Multifort Patrimony Chronograph, a new edition watch paying tribute to Mido's yesteryear watches with a chronograph and tachymeter.
Mondaine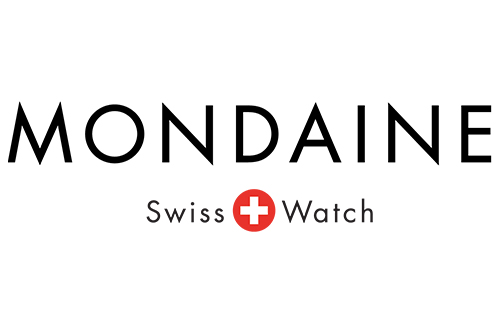 Launched in 1951, Mondaine initially developed clocks for train stations. Subsequently, the founder ventured into the art of watchmaking to develop digital watches with LCD screens. Yet, Mido's second hand in red with white dial and black dashes for numerical grew widely popular.
A distinct feature with Mondaine watches is the two-second pause of the second hand. As explained on their website, the timepiece runs on an electric motor where the seconds hand completed the rotation in 58 seconds and pauses for two seconds at 12 o'clock to catch up with the minute hand. Mondaine watches are now available in black dial and different strap options to choose from – stainless steel bracelet or leather. The red second's hand remains constant across all timepieces.
Montblanc (Richemont)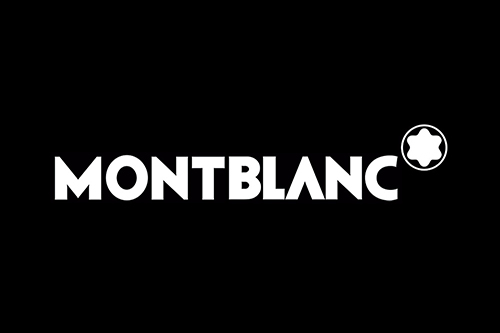 Montblanc International, founded in 1906, is a luxury product company based in Hamburg, Germany. This brand is a world-renowned name for personalized gifts like fountain pens, watches, and leather goods. With superior craftsmanship and refined materials, Montblanc watches are nothing short of their reputation. This is because Montblanc took over Minerva SA, acquiring their watchmaking expertise and technical know-how, aiding the growth of the brand as a luxury watchmaker. Montblanc currently works as a subsidiary of the Richemont Groups.
Montblanc 1858 is a tribute to Minerva's extraordinary watchmaking heritage. Equipped with grand complications like geosphere, moonpusher, and chronograph, this collection embodies the luxurious excellence of the brand. Star Legacy is another collection exemplifying sophisticated design with a classic look.
Officine Panerai (Richemont)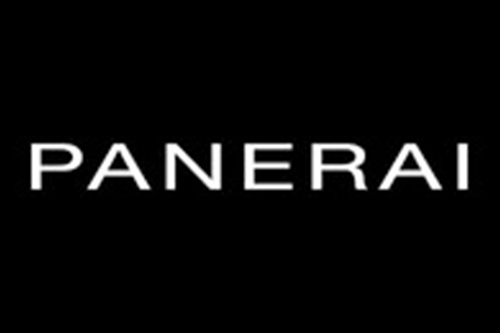 Giovanni Panerai founded Officine Panerai in 1860 in Florance, Italy. During World War II, Panerai played a huge role with Rolex to develop timepieces for military scuba divers in different combat operations. Panerai also provided watches to the official Italian Navy, Marina Militare, and the Egyptian Navy. Until this point, Panerai did not hold the status of a luxury watch, and they, and they tool watches for different purposes. However, after Richemont acquired Panerai in 1993, the brand repositioned itself as a luxury watchmaker.
The Submersible Blu Notte is one such that rose to the standards of a luxury watch for professional divers. Showcasing the brand's expert knowledge on watchmaking, the Luminor Tourbillon proudly displays a skeleton dial, offering a lens into the movement. A blast from the past, the Radiomir edition takes after their '30s timepiece used by officials during World War.
Omega (Swatch)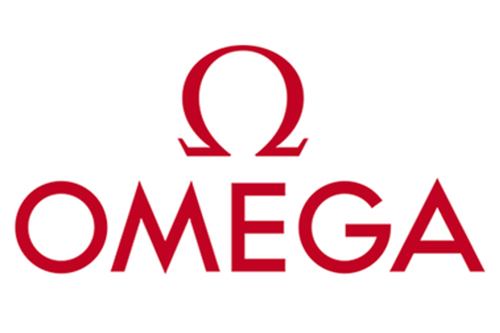 Originally launched in 1903, the brand renamed itself Omega S.A. in 1982 and currently functions as a member of the Swatch Group. For the longest time, Omega rivaled Rolex in luxury watchmaking. Omega has many milestones to its name, making it one of the highest-ranked luxury watchmakers. With every timepiece Omega produces, you can see the century worth's of knowledge and technical expertise in creating such mechanical marvels.
Omega has served as the official timekeeper of the Olympics and secured clients such as the U.S. Armed Forces and astronauts who took their first step on the moon. These achievements sealed Omega's spot with the crème de la crème of luxury watchmakers. Omega's Speedmaster, Seamaster, Aqua Terra, and Plant Ocean are the most famous collections of all time! These collections host a variety of dynamic functions and superior quality.
Oris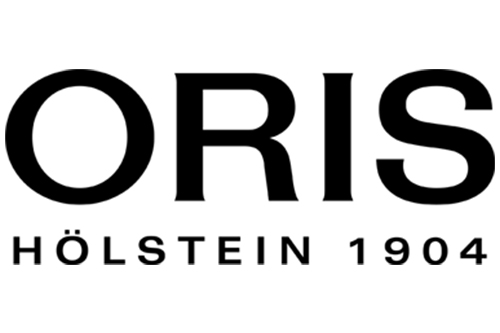 Established in 1904 by two men, Oris takes after the name of a brook in Hölstein, Switzerland. Unlike many other luxury watchmakers, Oris manufactures only mechanical watches with a red rotor design, exclusive to the brand. To cater to the modern-day demands for precision watches with dynamic functionalities, Oris deepened its focus with aviation, diving, and motorsport-inspired watches.
The brand has many remarkable achievements to its name. More particularly, with diving watches, Oris developed a Rotation Safety System to lock the bezel in place when underwater. Another such invention putting Oris as a frontrunner for diving watches is the Aquis Depth Guage allowing water to channel through a small hole at 12 o'clock to release the pressure on watches when deep underwater.
Patek Philippe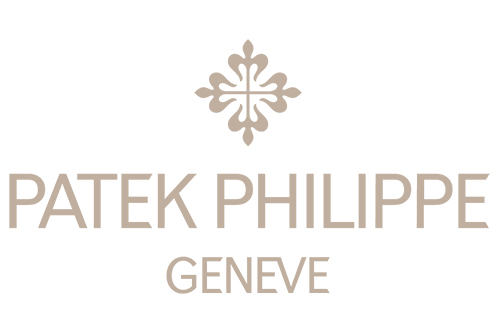 Owned and run by the Stern family, Patek Philippe is a luxury watchmaker based in Canton of Geneva. Patek Philippe has a super-rich history of watchmaking, a legacy that guarantees precision, accuracy, and longevity for generations. Most of all, Patek Phillipe has an impressive list of patrons – British Royals, Albert Einstien, Nelson Mandela, John F. Kennedy, to name a few. To this extent, Patek Philippe holds multiple records for the most expensive watch sold at an auction, standing at 31 million dollars.
Needless to say, Patek Philippe denotes prestige and class. With over 100 patents to its name, Patek Phillippe keeps pushing boundaries of innovation, further inventing extraordinary timepieces that can give other brands a run for their money. The brand's Grand Complication Collection tells tales of Patek Philippe's art for watchmaking with skillful craftsmanship. Above all, Patek Philippe developed its own seal, P.P. seal, for certifying watches with the highest precision and accuracy. This came as a consequence of the fact that Patek Philippe far exceeded the then certification requirements, creating a need to develop its own.
Piaget (Richemont)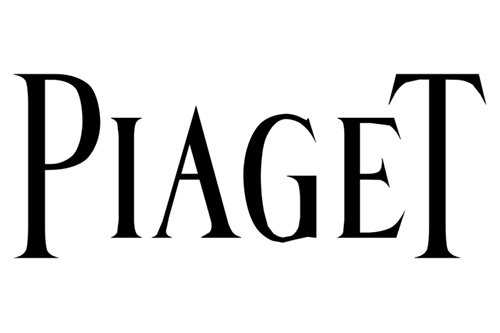 Georges Edouard Piaget established Piager SA in 1874. During their initial years, Piaget manufactured only watch movements for other brands. At the turn of the 20th century, Piaget opened its own brand, as we know it today. Famous for designing ultra-thin watches, Piaget holds the record for the thinnest automatic movement in the world. Richemont Group acquired Piaget in 1988. Subsequently, Piaget also went on to make the world's thinnest tourbillon in 2002.
Some noteworthy editions are the Piaget Polo Skeleton watch hosting the ultra-thin movement, offering insight into the movement under the dial, the Altiplano with a manual winding tourbillon, and the novelty edition called Limelight Gala with iconic never seen before style.
Rado (Swatch)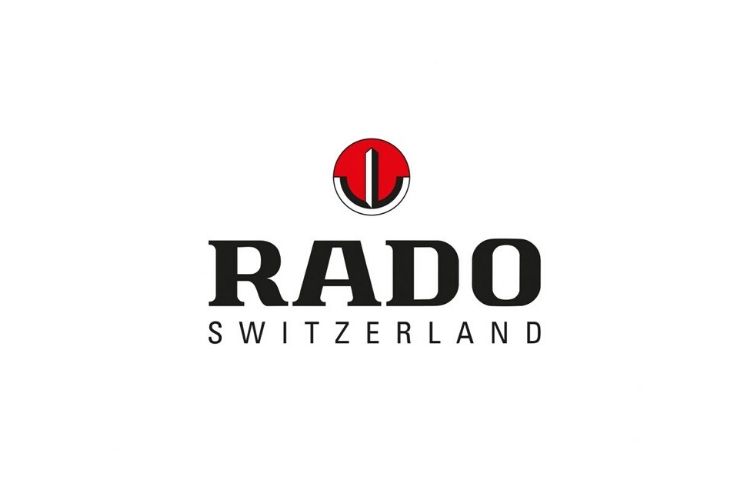 Founded in 1917 by three brothers, Rado was initially called Schlup & Co. In 1950, the brand officially took on the name Rado. Since its inception, Rado has made a mark for using high-tech materials using visionary research findings. With a special focus on water-resistant watches, Rado uses high-tech ceramic for innovation and endurance. An added benefit, high-tech ceramic is hypoallergenic. So if you are allergic to steel, leather, or any other materials, Rado has a solution for you. According to Rado, their process is close to modern alchemy where they equip plasma high-tech ceramic in 20,000-degree Celsius to give a metal-like finish, without in fact using any metal.
Golden Horse is one of Rado's most celebrated collections. Using its vintage 1957 edition as a base, the Golden Horse Collection harmonizes Rado's past and present with an eye-catching design with a timeless look. Captain Cook is another such example of Rado's excellence, designed for the wandering soul.
Richard Mille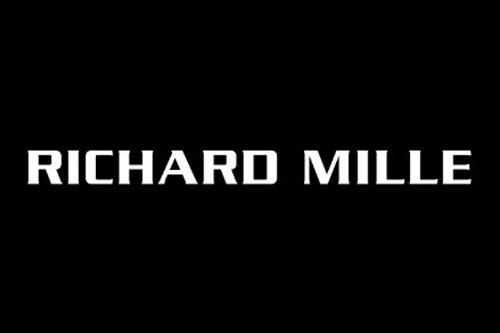 Richard Mille and Dominique Guenat founded the company in 2001 with a mission to develop luxury watches. Based in Les Breuleux, Switzerland, this watchmaking company portrays a distinct visual identity with its differently shaped case and skeleton dial. Drawing inspiration from racing sport, Richard Mille studies different properties for shock resistance, magnetic resistance, and high-tech low-weight materials like carbon and titanium. Typically used in Formula 1, these innovations inspired Richard Mille's watch designs.
Richard Mille has also designed and developed its own calibres, with innovations like ultra-thin caliber, automatic tourbillon, and whirlpool movements; like in the R.M. 74-02 model. Moreover, collaborations with McLaren further push the brand to design new editions. For instance, McLaren's Sppedtail led to the creation of R.M. 40-01. In the future, we can expect a Ferrari-inspired watch given their ongoing partnership.
Roger Dubuis (Richemont)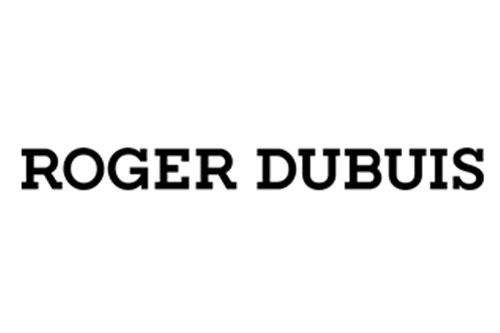 Established in 1995 in Geneva, Switzerland, Roger Dubuis is now a member of the Richemont Group. A luxury watchmaker, inspired by motor racing, Roger Dubuis develops watches in collaboration with Perelli, Alpha Romero, and Lamborghini. What sets Roger Dubuis apart from other brands collaborating with car brands? Roger Dubuis takes pride in manufacturing several components in-house, hand assembles them with utmost precision, using materials like carbon, ceramic, diamond, titanium, and more.
The brand's most prestigious collection, Excalibur Spider, worn by Micheal Jordan, took the brand to new heights. Made from actual Perelli tires used in Formula 1 cars, Excalibur is the brand's uncompromising vision to develop futuristic watches.
Rolex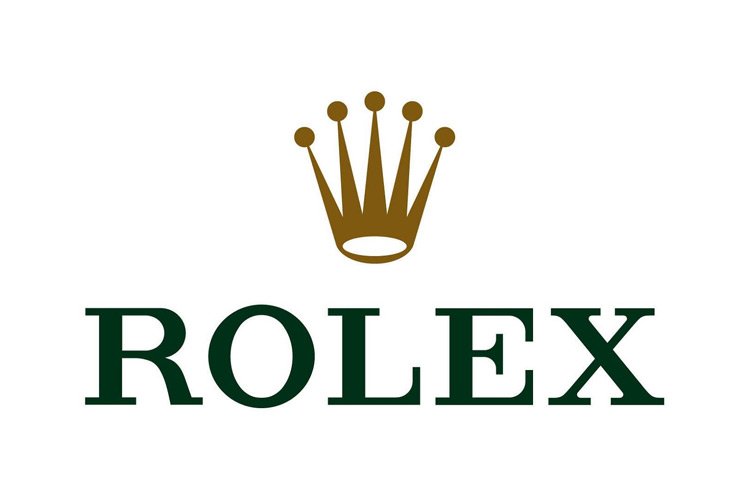 The epitome of the luxury watchmaking industry, Rolex sets high standards for other watchmaking brands. Not many luxury brands have come close to the quality of a Rolex, making them the undefeated king of the Swiss watch industry. Rolex was born in London in 1905, however, after World War I, the company moved its base to Geneva, where it continues to design and manufactures watches to date. All Rolex watches come with the Contrôle Officiel Suisse des Chronomètres certification, awarded to only those watches with incredible accuracy, even under dire or extreme circumstances.
Moreover, Paul Newman's Rolex Daytona holds the record for the world's second most expensive wristwatch sold at an auction for 17 million dollars. Rolex uses Oystersteel in most of their timepieces that can withstand any condition. Collections like Rolex Datejust, Sky-Dweller, Cellini, and Lady Datejust sit at the pinnacle of luxury watches.
Swatch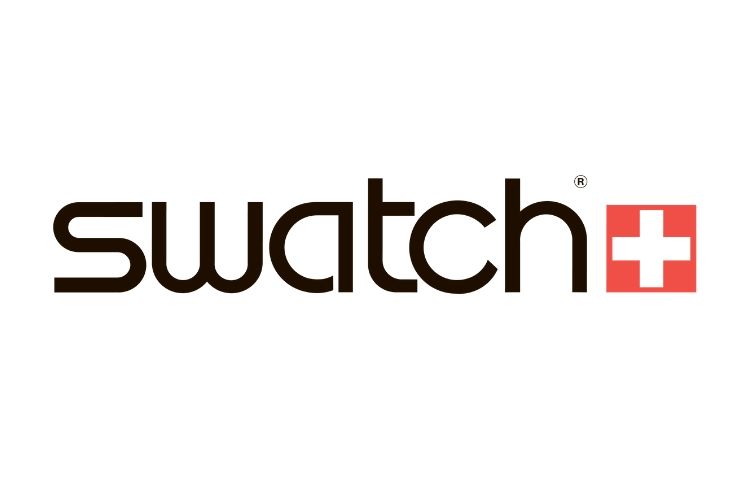 Swatch was born as a direct consequence of the Quartz crisis of the 1970s. Around the time when mechanical watchmakers were at their greatest, electronic watches made a huge dent in their success with brands like Citizen, Casio, and Seiko rising. Established in 1983, Swatch is a wordplay on 'second watch', creating a new culture of fun, colorful and playful watches. Swatch is a famous name, as we have seen many luxury watchmakers function as a subsidiary to the Swatch Group. Unlike many watch brands under the Swatch Group, Swatch company makes affordable Swiss-made watches.
Having a huge collection of watches, Swatch has something to offer to everyone. For instance, the Vintage collection takes inspiration from the '80s. The Irony collection offers metal-cased watches using quartz movement with features like chronograph, tachymeter, and date/date complication. All the Swatch watches are vibrant and unique to the brand.
T.A.G. Heuer (LVMH)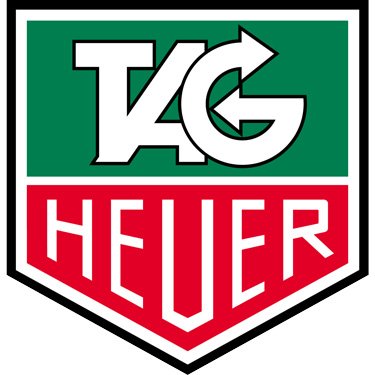 Originally founded in 1860 as Uhrenmanufaktur Heuer AG, the company took the name T.A.G. Heuer in 1985. In 1999, LVMH Groups goes on to acquire the whole of the company. Despite these changes in ownership, the brand has a proud history of excellence and accuracy.
As we know it today, T.A.G. Heuer makes bold designs with unparalleled innovation. Also inspired by motorsports and motor racing, T.A.G. Heuer develops its watches to last for many generations. Some of their famous collections are Formula 1, Carrera, Aquarace, amongst others. With each collection, the brand developed new technologies adding to their list of patents. Partnership with Formula 1 teams like Williams, McLaren, Red Bull Racing, further cemented the brand's pioneering vision to make motorsport-inspired watches.
Tissot


Set up by a father and son duo in 1853, Tissot strives for innovation by tradition. The Swatch Group acquired Tissot in 1983, and as a result, Tissot is now available across over 150 countries. Based in Le Locle, Tissot designs and manufactures all its watches in this facility. At the time of its launch, Tissot made gold pocket watches. But, seeing the demand for Tissot grow in tandem with wristwatches, the brand unveiled its first-ever wristwatch in 1910. 183 years as a successful watchmaker is a testament to the brand's core mission – innovation.
The brand developed dual time zone watches as early as 1853 paving the way for greater excellence in the years to come. Tissot Seastar 100, too, is a good example of the brand's core foundation – innovation by tradition. Made specifically to explore deep waters, the timepiece comes in shades of the sea. Tissot also makes NBA-inspired watches for those who are passionate about basketball.
Titoni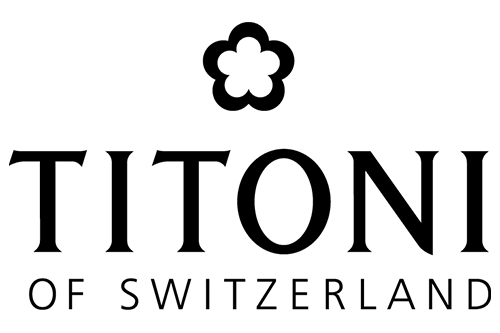 Titoni is a Swiss watchmaking brand located in Grenchen, Switzerland. One of the few family-run businesses, Titoni employs less than 100 employees and continues to make only mechanical hand-assembled watches. Currently run by the third-generation Schluep family, Titoni pursues high quality at affordable mid-range prices. Trustworthiness, endurance, and vitality are the foundation of the brand and consequently, the brand does not seek growth but rather designing first-class timepieces with utmost attention to detail.
The brand's logo, a plum flower, also known as Meihua, embodies the brand's vision and core values. Seascoper is the brand's diving watch range, with Contrôle Officiel Suisse des Chronomètres certification. Line 1919 Collection resonates with a minimalist way of lifestyle. The Heritage Collection collectively showcases the brand's history of watchmaking.
Tudor (Rolex)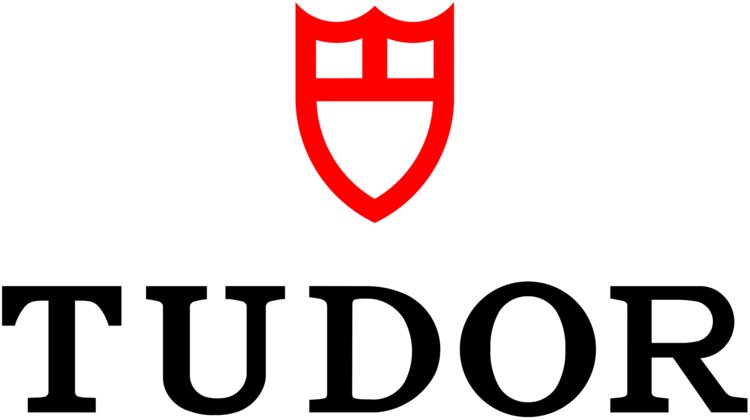 Tudor, commonly also known as the sister company of Rolex, shares the same founder of its parent company. Founded in 1926, the founder set up this company as an affordable luxury alternative to Rolex. Focusing on tool watches, some Tudor watches bear a striking resemblance to Rolex watches, and they share the same technology and aesthetics.
However, the main difference separating the sister companies is the underlying movements used. While Rolex makes its own movements, Tudor uses E.T.A. movements developed by S.A. Manufacture Horlogère Suisse. Although the brand is developing more efficient in-house movements, Tudor stands on par with many Swiss luxury watchmakers for quality and build. Some remarkable collections by Tudor are Black Bay Chrono for professional diving, North Flag Collection with a sporty look, and Heritage Chrono Collection, revisiting old-fashion watches with a contemporary soul.
Ulysse Nardin (Kering)

Ulysee Nardin is a popular brand for marine chronometer watches. Launched in 1846, Ulysee Nardin holds many outstanding awards and achievements to its name – 4324 certifications and 18 gold medals at International Exhibition for high accuracy and precision of the marine collection. In 2014, Kering acquired Ulysee Nardin. The founder's passion for marine equipment and nautical instruments led to the creation of precision seafaring chronometers, also used by many Navy and military forces from around the world.
One notable model is Freak Collection, engineered with Carrousel Tourbillon movement and cutting-edge mechanical expertise. This collection is termed 'laboratory on the wrist' by many watch enthusiasts: two, Marine collection, with Silicium technology for seafaring.
Vacheron Constantin (Richemont)

A subsidiary of the Richemont Group since 1996, Vacheron Constantin initially set up its shop in 1755. The brand's principle runs on two factors – heritage and legacy, as seen with many of their collection. Vacheron Constantin makes mechanical watches and has set a record for designing a watch with over 57 horological complications and 2,826 individual components. Vacheron Constantin rose to fame with many celebrities and Royal wearing the watch to this extent.
Featuring on the list of the most expensive pocket watch sold at an auction, Vacheron Constantin watches do more than tell time, and they tell stories of the brand's rich history and tradition. Noteworthy timepieces include the Traditionelle Collection with a timezone for 24 cities and the Metiers D'Art Collection showcasing the brand's exquisite art on the face of the dial.
Van Cleef & Arpels (Richemont)

Van Cleef & Arpels is a French luxury company producing watches, jewels, and perfumes. The brand often uses motifs like animals, flowers, and fairies that are now distinct to the brand's identity. The brand's exquisite taste in jewels is evident with their design and finishing; the watches take after these features, creating a truly luxurious piece with gems and stones.
Lady Arpels Ballerine is a classic example of its fashion essence. With fairy motifs on the dial, studded with diamonds, this collection evokes joy and hope when looking at it. Frivole Secrète watch is another unique piece with a small dial, enclosed in floral patterns. Most of all, this edition easily doubles up as an exquisite piece of jewelry as well.
Victorinox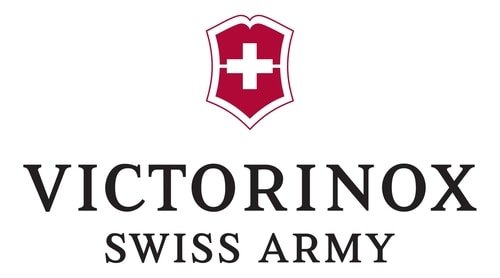 Famously known for making Swiss Army Knives, Victorinox also makes luxury swiss watches. The brand officially entered the watchmaking industry in 1989 with a range of dress and diving watches. Mechanical excellence forms the hallmark of Victorinox to upkeep with the Swiss standards of accuracy and aesthetics.
According to the brand's official website, be it diving, walking, flying, or sailing, they have you covered. The Airboss Collection keeps in mind the needs of a pilot while flying thousands of feet above the ground. The diving watches, on the other hand, provide relentless durability when underwater. Finally, the INOX collection ensures precision in extreme circumstances while exploring unknown conditions.
Zenith (LVMH)

Established in 1865 by a 22-year-old watchmaker, Zenith is now a subsidiary of the LVMH Group since 1999, joining other brands like Hublot and T.A.G. Heuer. Driven by innovation using age-old watchmaking techniques, Zenith has made history with the first-ever integrated automatic chronograph movement. As the name suggests, the brand seeks to reach new heights of excellence with every new watch. The brand also developed an ultra-thin automatic elite movement with computer-assisted design technology, receiving the 'movement of the year' recognition in 1994.
Defy is a remarkable collection introduced by Zenith with a 1/100th chronograph, double tourbillons, and gravity-defying gyroscopic mechanisms. Icons is another such collection, carefully curated to resonate with the brand's proud legacy. Finally, the Chronomaster Sport, an adaptation of the brand's El Primero model of 1999, comes with a refined designed and Zenith's signature tri-color on the dial.