While many people just refer to the hour hand and second hand, people that appreciate the design of quality watches will have taken notice of the intricate designs of some watch hands and may be wondering just how many different types of watch hands there are.
The type or style of hand used on a watch may seem like a minor detail but it plays an important role in the aesthetics of a watch.  Some styles are so iconic that we automatically associate the hands with particular watch brands or models. For example, Mercedes-style hands are used on many Rolex models or Snowflake hands used on Tudor watches.
Below we outline the most common types of watch hands and some lesser-known ones with sample photos of each type.
Types Of Watch Hands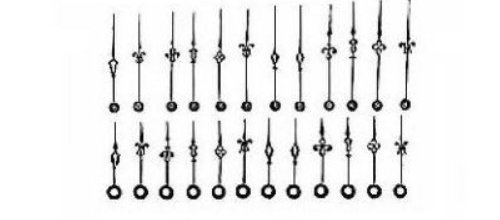 Alpha Watch Hands
These watch hands narrow from a wide base at the center of the watch dial to a narrow and pointed stem. Examples of Alpha watch hands are the classic A. Lange & Söhne Datograph or the Parmigiani Fleurier Tonda Metrographe. Some of the Omega Speedmaster models also feature Alpha-style hands.

Arrow Watch Hands
Arrow hands are rather obvious based on their name – the ends of the hands come to a pointed arrow shape. The Omega Seamaster Planet Ocean Automatic watch is a nice example of the arrow style.


Other dive watches, such as the popular Seiko SKX series also features arrow hands.

Baton Watch Hands
These watch hands are thin, straight, and uniform in thickness. Imagine the thin stick that an orchestra conductor uses to direct the musicians or the baton that relay racers hand off to each other.
Many classic, minimalist designs use baton-style watch hands. Millennial watch brands, Danish watches, and other fashion watch brands such as MVMToften use them because of their thin profile.

Breguet Watch Hands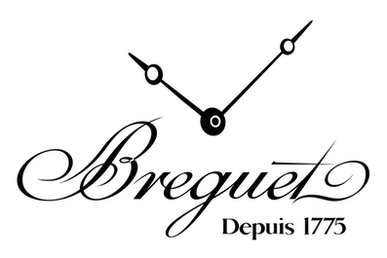 Named after the well-known French watchmaker, Abraham-Louis Breguet, these watch hands feature a hollow round hoop near the pointed end.  Some watch aficionados also colloquially refer to them as "Pomme" (apple in French) Hands due to the resemblance of the loops to the round fruit.
But most agree that the proper name is to give credit to Breguet, who invented the shape along with many other watchmaking parts that still carry his name.
Not surprisingly, some of the best examples of these watch hands are seen on classic Breguet designs, such as the Breguet Marine Mechanical.


Although there are many affordable brands that also still use this hand style, like this watch by Akribos XXIV:

Cathedral Watch Hands
Most likely inspired by the stained glass of European cathedrals, these watch hands feature and detailed segmented design on a wider hour hand and slender minute hand. Several Mont Blanc models, including this 1858 feature this style. In some online watch forums, people refer to these as "Squelette" (skeleton in French)  because they resemble bones but this is confusing since "Skeleton watch hands" have part of the hand hollowed out ("skeletonized") see below.

Dauphine Watch Hands
These hands have a tapered diamond shape and have a distinct line down the middle. Dauphin was a phrase used from 1350 to 1830 as the given to the eldest son of a king of France, indicating that they were the heir apparent to the French crown.

Fleur de Lys Watch Hands
The Fluer de Lys is a decorative design or motif often seen in religious designs and many European family coats of arms, including the royal families. The stylized lily is often associated with the Catholic church, especially Saint Joseph. The one watchmaker that stands out is Swiss watch manufacturer Czapek & Cie which uses Fluer de Lys hands on several of their watches.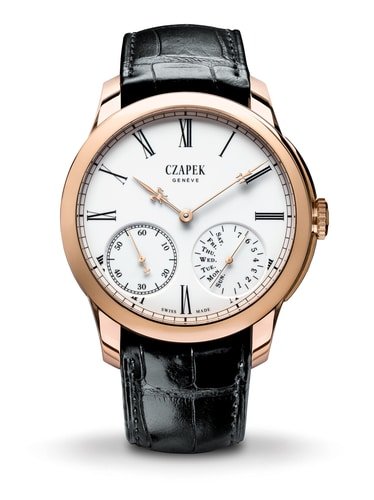 Lance Watch Hands
Lance hands are very similar to the Alpha style, however, they tend to be more slender. Named for the long slender shape of the hands, similar to the long, pointed weapon used by horsemen in jousting. The lance hands gradually taper out from the center to a narrow pointed end. Similar to sword hands but a much more slender profile which makes them practical for dress watches.

Leaf Watch Hands
Leaf or "feuille" in French is used to describe these watch hands that have a wide, flattened hour hand mimicking the natural, organic shape of a broad plant leaf. While not used as often as many of the types of hands used on this list, the leaf gives a watch a very distinguished feel.

Lollipop Watch Hands
Just like the candy, the hands have large circles at the end of a stick. These are usually covered in luminous surface material. While they are not a very common hand used on the market, an example of this style is the hands on this Tudor Oysterday 76100 model.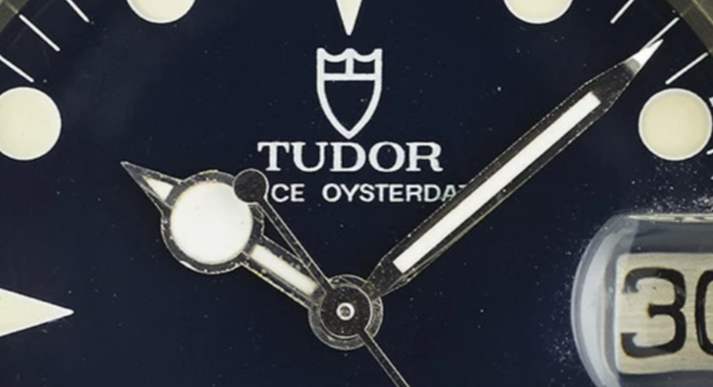 Lozenge Watch Hands
Lozenge hands peak in width towards the middle and then narrow again at the end creating a diamond-like shape sometimes with a faceted face on the hand. This example below from Cartier is somewhat of a hybrid with the minute hour hand ending in a Breguet-like circle.

Mercedes Watch Hands
Although there is no direct connection to the automobile manufacturer, the tri-sectioned circle on the end of the hour hand does resemble the car brand's logo. Because of the surface area on the circle, these are sometimes used on luminous watch designs.


Obelisque Watch Hands
Shaped like an obelisk with a pointed end. This Blancpain dive watch is a good example. Named after the narrow tapering monument which ends in a pyramid-like shape such as the famous obelisk at the entrance to Luxor Temple, in Egypt.

Pencil Watch Hands
Just like the shape of the classic wooden writing tool used in schools around the world, these are straight and end in a point, like a newly sharpened pencil. The hands themselves can be "lumed" or filled with a different color and the "tip" of the pencil. A good example of this would be the Panerai Luminor.

Plongeur Watch Hands
Plongeur is the word for diver in French, a more chunky and exaggerated sword shape. An example of this style can be seen below on this Omega Seamaster with large Plongeur with orange aluminum and varnished white hands that give the Omega Seamaster Mechanical a bold look and instantly recognizable face of an iconic dive watch.

Skeleton Watch Hands
Similar to skeleton watches, which have a see-through portion of the watch face showing interworkings of the gears and movements, skeleton watch hands have part of the hand hollowed out so that you can see through it. This Bulova watch is a skeleton watch, but you can see that parts of the hands are also see-through.

Snowflake Watch Hands
Snowflake hands are the bold, angular hour hands that have become an iconic part of Tudor design that now goes back over 50 years. Currently, all Tudor Pelagos and Tudor Black Bay are made with this hand style. To read the full history of Tudor's snowflake hands click here.

Spade Watch Hands
Like the digging tool and the suit on a deck of playing cards, these watch hands are a classic style of hand often used on pocket watches and old german watches and clocks. Still used today, this is a style that never seems to go "out of style".

Syringe Watch Hands
Just as the name suggests, these watch hands literally look like small medical syringes. The hands start out similar to a baton-style at the center but narrow "needle" that finishes off the end of the hands.

Sword Watch Hands
Sword hands can be sleek like the ones shown above on this Cartier watch or can be much thicker and bolder, more similar to a Plongeur style. They can be solid or on wider sword hand the middle is sometimes skeletonized.



Image sources: Featured image Cloudzilla