Tactical watches are a different breed of timepiece. These watches feature extreme durability, excellent functionality, and absolute reliability in all sorts of environments. You will most likely see security personnel, special forces, army infantry, and extreme sports athletes wear this type of timepiece. 
Tactical watches are known for their toughness in the field and ability to perform their timekeeping capabilities with little to no fault. However, several features must be present for a timepiece to be considered a tactical watch. Some of the most important characteristics are rugged build quality, stealth design, easy-to-read dial and water resistance. Top tactical watches are built to rigid military specifications and have advanced survival features.
In this article, we will be examining the elements that make a tactical watch what it is.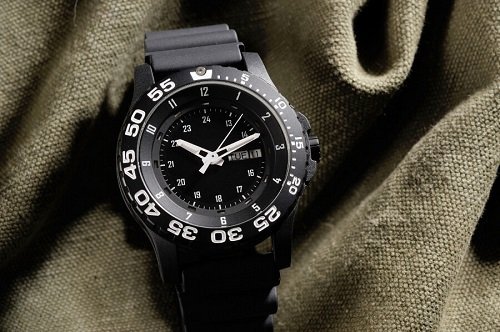 What Makes a Watch "Tactical"?
When it comes to tactical watches, they must do more than tell the time. Tactical timepieces should be reliable in all aspects, from precision timekeeping to a sturdy build. In order to achieve this quality, a tactical watch should utilize a combination of rigid materials and impeccable construction. Below are factors that are mandatory for a tactical watch to deliver. 
Durability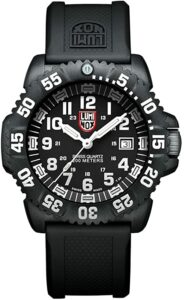 Quite possibly, the essential facet of a tactical watch, along with accurate timekeeping, is its toughness. Tactical watches should be shock-resistant to prevent the intricate complication of movement within. The different environments should also be taken into account when it comes to tactical watch durability. With this in mind, most tactical watches should also be mud and dust-resistant to prevent problems with the complex mechanism within. 
Most often, you will find tactical watches that incorporate sturdy resin cases. The reason for this choice is that resin is a material that can be sufficiently tough, scratch-resistant, and lightweight. In addition, Water-resistance is also a key feature, which we will be discussing in detail further in this article. 
The strap should also be equally as durable while offering comfort and a secure fit. In most cases, tactical watches will employ durable silicone or nylon bands that use a clasp or buckle design. Silicone and nylon are both sturdy enough to withstand harsh conditions while also offering an excellent secure grip on the wrist and comfort. 
So, regarding the physical traits of a tactical watch, it must be shock-resistant, scratch-resistant, dust-resistant, water-resistant, and lightweight. You can check our article on the Toughest Watches on the Planet to learn which models are currently at the top of the mountain when it comes to these factors. 
Discreet or Low-Key Design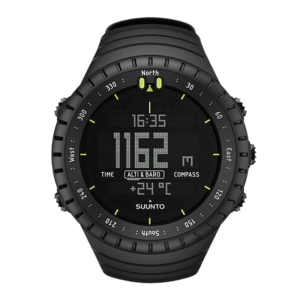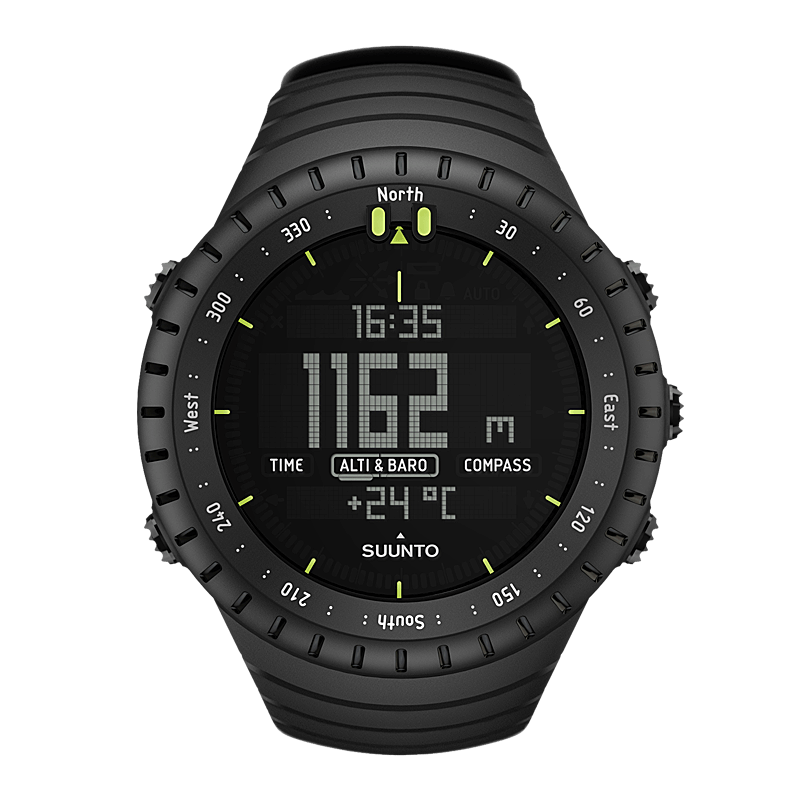 Another vital facet about the tactical watch in regards to its physical appearance is its discreet aesthetics. What this means is that tactical watches should not garner any attention. This reason is why tactical watches all incorporate a dark or military-style design. 
The focus on a stealthier design is where the "tactical" element first comes into play. Keep in mind that this timepiece is built for use in harsh conditions, such as a battlefield, for example. Hence, having non-reflective gear is crucial to maintain camouflage. 
Outdoor enthusiasts such as hunters will also appreciate the discreet design of tactical watches not to spook the game when hunting during the day. Any glint of light accidentally reflecting off the watch will give away your position and have unwanted attention. If you are among those who enjoy the great outdoors, you can check out our recommendations for the best outdoor watches to help you enjoy your hobby further. 
Movement Precision and Reliability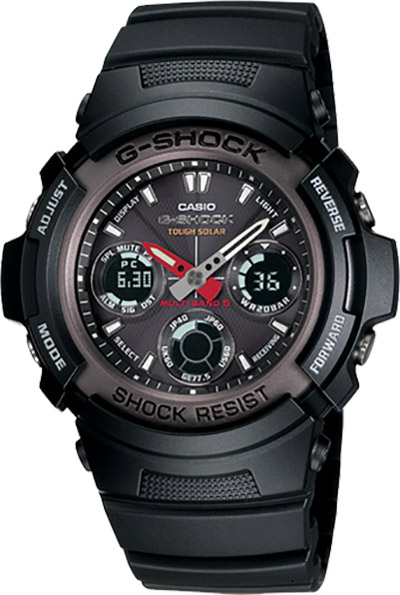 Precision and reliability are the next most crucial element of a tactical watch. Therefore, we highly recommend you go for quartz movement rather than mechanical movement watches for timekeeping accuracy. The reason for this preference is that quartz movements are more accurate, more consistent, and less sensitive to impacts and fluctuation in temperature. 
While mechanical movement watches hold more prestige and luxury, these qualities are unnecessary and impractical in the general use of a tactical watch. However, remember that accuracy is of the utmost importance for a tactical watch's performance, so quartz movement is always the best option for this type of timepiece.
Easy-to-Read Dial

Another critical element in the design of the tactical watch revolves around the dial. The dial must be highly legible, whether during the day or in the cover of the night. A luminous coating on the analog hands and hour markers will help achieve top-notch legibility. 
To further improve upon this feature, we highly recommend watches that incorporate tritium tubes as their luminescent. Tritium glows on its own with no need for an external light source to charge its luminosity. Also, tritium can glow for approximately two decades before it fades, meaning that the dial will always be readable at all times. Additionally, tritium glows just enough that it won't disrupt night vision goggles. 
Another essential aspect of the dial design is the format. Military time employs the 24-hour format to help avoid confusion when coordinating across different time zones. However, we suggest you pick tactical watches that offer both 12-hour and 24-hour formats to keep them as versatile as possible. 
Extra Features and Functionality
Along with the precision and durable build, a tactical watch should also go above and beyond what a standard timepiece can deliver regarding performance. As such, we recommend tactical watches that feature chronograph functionality, which enhances its overall timekeeping capabilities. 
Another critical complication that should be considered is the date functionality. This feature can help individuals keep track of not only the time but also the day and date. Remember, the keyword here is tactical, so having a timepiece with an impressive array of functionality will lend to that goal. 
Additionally, it would be best to look for tactical or military watches that come with other timekeeping features such as timers, stopwatches, and alarms. If top-tier multi-functional tactical watches are what you are looking for, then check out our article on this topic right here. These tactical watches go above and beyond the standard functionalities by including a built-in compass, thermometer, GPS, and a slew of other features commonly found in smartwatches, such as Bluetooth connectivity. 
Water Resistance Rating
Finally, a tactical watch should also have a decent water resistance rating or ATM (Atmospheres). The ATM indicates the amount of pressure that the watch can withstand. Various watches come with different ATM ratings, with the lowest being 3ATM and the highest at 100ATM. 
To ensure that the tactical watch can withstand submersion underwater, the minimum rating recommended is 10ATM (100-meters). Watches that offer ATM ratings of 10 and above will be able to endure marine activities such as swimming, snorkeling, and scuba diving. 
Top Tactical Watch Brands
In the niche market of tactical watches, you will encounter several brands again and again. These watch brands built an impressive repertoire in delivering top-notch tactical and military watches. The catalog of watchmaker companies such as Casio and Timex features an impressive list of best-selling tactical watch models. 
Below are the best brands to look out for if you search for the best tactical watch to suit your needs.
Timex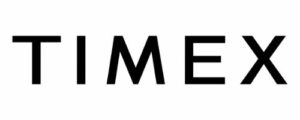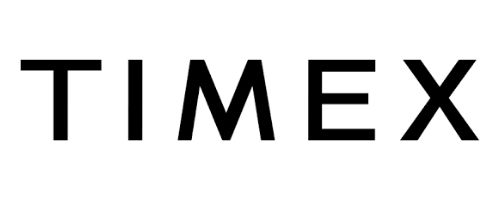 Timex is among the most trusted brands in terms of affordability and durability. The brand's slogan further establishes this claim – "Takes a licking and keeps on ticking". The brand's premier entry into the tactical watch category is undoubtedly their highly-rated Expedition series. 
The Timex Expedition is a high-quality and durable timepiece that keeps its price tag at quite an affordable amount. Notable features of the Timex Expedition includes:
Timex is undoubtedly one of the best options for those looking for a budget-friendly tactical, military, and sports watch with an affordable and reliable reputation. 
Casio


Casio, specifically, their G-Shock series, has a long history with the U.S. Navy SEALs. The G-Shock DW6600, for example, is synonymous with the Navy SEALs and has been the primary timepiece of choice for the U.S. Navy's primary special ops force. This feat alone is more than enough to vouch for the G-Shock's impeccable reliability in the field. 
Casio also offers premium-grade G-Shock watches that feature enhanced functionality and high-quality construction that further improve upon an already outstanding durable build. 
Luminox


Another brand synonymous with the Navy SEALs is Luminox. Luminox watches are built for battle and can withstand harsh conditions without breaking a sweat. Luminox also constructs its timepieces based on the needs of military personnel and outdoor enthusiasts. As such, you will notice that all Luminox watches incorporate a highly legible dial and an extremely robust design. 

We highly recommend you check out the Luminox 3051 EVO Navy SEAL Watch for an example of what a well-rounded tactical watch looks like.
The Luminox EVO Navy SEAL is one of the brand's best watches and features a legible luminous dial, high-precision Swiss-quartz movement, 20ATM water resistance, and a durable and lightweight Polyurethane case. 
Garmin 



Now, if you are looking for a tactical timepiece with a more advanced and multi-functional hook to it, then Garmin is the brand for you. Known primarily for their health and fitness tracking smartwatches, Garmin also dabbles in the tactical watch market. 
The Garmin Instinct Solar – Tactical Edition is their flagship tactical smartwatch and is quite possibly the best tactical smartwatch to date. With its rugged U.S. military standard 810 build, multi-functional capabilities, and solar-powered battery – this is one rugged smartwatch that you can rely on in the field. 
Garmin also makes a premium line of tactical watches called the Tactix® Delta that includes advanced tactical features such as night vision compatibility and a "kill switch" to instantly wipe your data. These watches are also built to MIL-STD-810 standards and the solar edition gives you up to three weeks of battery life. The integration of Applied Ballistics helps improve your long-range shooting and "Stealth Mode" disables wireless and stops sharing your GPS position.
Conclusion
Tactical watches are all about practicality and reliability. These watches aren't the ones you wear for a formal occasion but are timepieces that you can depend on outdoors. If you want to purchase this type of timepiece, we compiled our list of best tactical watches for your reference.