The world of horology is, predominantly, run by large watch conglomerates. You may have come across names like the Swatch Group, the Richemont Group, among many others. These big groups are responsible for the successful functioning and distribution of many watch brands.
What most people don't know is that popular watch brands who you might consider as rivals, most often, are part of the same watch group. For instance, Tissot, Longines, and Omega are all run by their holding company, the Swatch group. These watch brands function as a subsidiary to the parent watch groups, unified under an umbrella company. Given the growth in the watchmaking industry, a majority of brands today fall under either one of the leading watch groups. For this reason, you will notice many age-old brands taking pride in being wholly family-run or independent.
So, why are we seeing a boom in watch groups, and why are they taking over leading watch brands? Watch enthusiasts say that the quartz crisis of the '70s led to the rise in watch groups. With an intention to acquire a wider market share and increase their reach to a vast audience, watch groups are able to bring different brands together, without diluting the ethos and essence of each watch brand under them. In this regard, this article will look at the different watch groups present today, and the different brands falling under them.
Biggest Watch Groups in the World
Swatch Group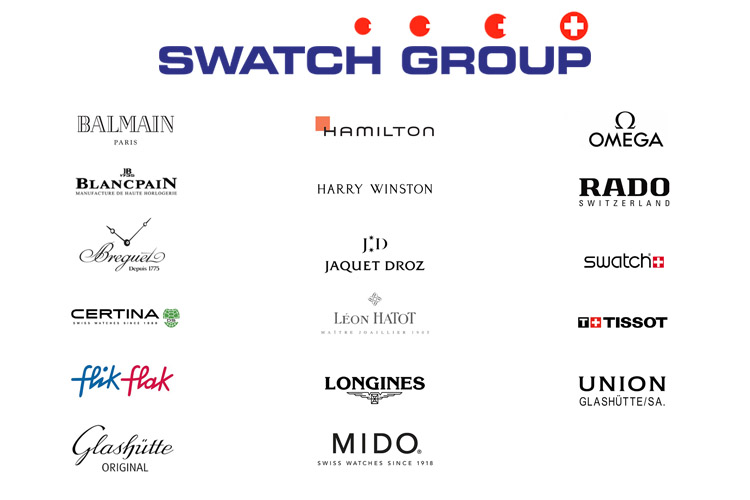 Established at the outset of the quartz crisis in 1983, the Swatch Group set on a mission to manufacture quartz crystal watches. Over the years, Swatch acquired many luxury brands, becoming one of the largest watch groups present today. Let's take a look at the brands under Swatch and what they offer.
Balmain


Fueled by a passion for art and watchmaking, Balmain makes highly fashionable watches. Founded by Parisian fashionista Pierre Balmain in 1945, the watch brand now functions as a wholly-owned subsidiary of the Swatch Group. Catering to haute culture, Balmain continues to make distinct watches drawing inspiration from traditional methods of watchmaking with a contemporary influence.
Blancpain


Considered as one of the oldest watchmaking brands functional to date, Blancpain boasts 285 years of rich history and heritage. Every component comes manufactured in-house and then carefully hand-assembled into highly functional pieces. Consequently, Blancpain watches are a league apart for accuracy and precision.
Breguet


Famous for unparalleled innovation, Breguet holds a name for combining cultural heritage with pioneering technology. Established in 1775, Breguet became part of the Swatch Group in 1999. The brand holds various records for building new mechanisms like the tourbillon, self-winding watch, gong-spring, lever-in silicone, marine chronometer, among many others.
Certina


Unlike many luxury watch brands, Certina makes affordable watches at a mid-range price. Reliability and innovation form the cornerstone of Certina. Keeping this in mind, the brand manufactures sports-inspired watches with dynamic functionalities. Pacing with the modern-day needs, Certina makes watches appealing to your urbane, sporty, marine, or vintage soul.
Flik Flak


Designed for children, Flik Flak is a Swiss watch manufacturer born in 1987. Developed in collaboration with teachers from around the world, the watches help children to tell time at a young age by combining educational elements to the watches. Exclusive marketed to kids aged three to ten, the brand commits to producing a diverse range of watches for the new generation entering the world of horology.
Glashutte Original


Seamlessly combining the elements of German standards with Swiss watchmaking techniques, Glashutte Original makes luxury watches with the most distinctive designs and functions. With in-house manufactured movements, this brand purely focuses on traditional watchmaking methods with modern technology. As a result, Glashutte Original is able to make highly versatile timepieces with many complications.
Hamilton


Founded in the USA, Hamilton moved to Switzerland after its acquisition by the Swatch Groups in 1974. During its early days, Hamilton made only pocket watches. However, with the impending World Wars at the backdrop, Hamilton started manufacturing wristwatches. Nowadays, you can see many Hollywood celebrities adorning a Hamilton either in movies or on the red carpet.
Harry Winston


An American watch brand, currently functioning out of New York, Harry Winston makes designer watches. The founder, previously called the 'King of Diamonds', influenced the watch line with the exquisite taste of high-fashion and jewelry. For this reason, you will notice all of Harry Winston's watches with either gem-studded designs or urban chic styles, making this extremely prestigious.
Jaquet Droz


Popularly called the pioneer of Haute Horlogerie jewelry watch, Pierre Jaquet Droz introduced his watch brand at La Chaux-de-Fonds, Switzerland, in 1721. Even to date, the brand takes inspiration from his designs, making the most artful watches with illustrious patterns. Moreover, Jaquet Droz holds a high rank for making beautiful custom watch designs.
Léon Hatot


Léon Hatot was a French watchmaker from the 1880s. While the brand is not active and does not continue to manufacture watches or jewelry today, the Swatch Group holds all the rights to revive the brand if they wish. Above all, the Swatch Group is also the legal custodian of all of Léon Hatot's artwork that influenced his watch designs back in the day.
Longines


Set up in 1832, Longines is famous for its winged hourglass logo. The brand's reputation rose when they once held the position as an official timekeeper of Formula 1, the French Open, and the Commonwealth Games. Currently, the brand makes highly functional sporting watches with cutting-edge technology, focusing on precision and reliability.
Mido


Inspired by art-deco style watches, Mido makes waterproof watches with high anti-magnetic and anti-shock properties. Driven by the philosophy of combining aesthetics, innovation, and functionality, Mido uses high-quality materials, setting a benchmark for other brands to strive for. Moreover, Mido's partnership with Red Bull pushes the brand to strive for excellence.
Omega


Launched in 1903, Omega sits high with the upper echelons of the luxury watchmaking world. From being official timekeepers of the Olympics once, to making watches for US Armed Forces and US Astronauts who landed on the moon, Omega has done it all. Naturally, the brand not only sets high standards for other watch brands but also is a strong unbeaten rival for Rolex.
Rado


Founded in 1917, Rado makes durable watches with high-tech ceramic for endurance and innovation. Rado's motto, "if we can imagine it, we can make it" constitutes the keystone of all their collections. Revolutionizing watchmaking technology, Rado takes pride in making metal-less watches by running high-tech ceramic in plasma to give it a metal-like finish.
Swatch


Swatch is a watchmaking brand, run by the Swatch Group, arising out of the quartz crisis of the 1970s. Using Swiss-made quartz movements, Swatch makes colorful and vibrant watches with a vintage influence. Swatch, a wordplay on 'second watch' aimed at taking back the crumbling watch industry at the hands of electronic watchmakers like Citizen or Seiko.
Tissot

With the plus sign from the Swiss flag in its logo, Tissot epitomizes Swiss watchmaking standards with accuracy, precision, and longevity. Established in 1853, Tissot holds the name as the official timekeeper for NBA since 2015, in addition to other sporting events like FIBA, Tour de France, Moto GP, and more. Above all, "innovation by tradition" fuels the brand's foundation for watchmaking.
Union Glashutte


Union Glashutte, a German brand, with a facility in Glashutte, combines the best German watchmaking with Swiss quality. Focusing purely on mechanical watches, the brand hand assembles the timepieces with meticulous precision to ensure accuracy for many generations. Sporty and sophisticated, Union Glashutte watches are versatile, ensuring there is something for everyone.
Richemont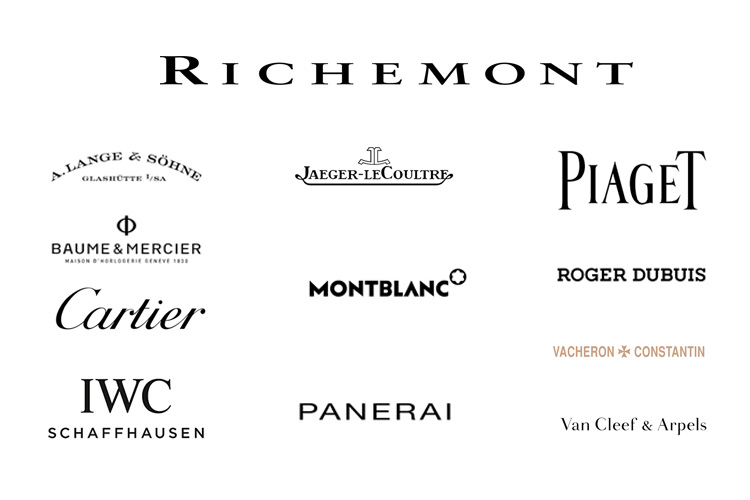 Officially known as Compagnie Financière Richemont SA, this Swiss luxury good conglomerate producers watches, clothes, jewels, leather, and more. Established in 1988, Richemont acquired many household names from the watch industry over the years, further increasing its audience and size.
A. Lange & Söhne


Originally established in 1845, A. Lange & Söhne shut down due to nationalization policies during World War II in Germany. And, later revived in 1990 with its headquarters based in Glashutte, Germany. Focusing on intricate designs and quality aesthetics, A. Lange & Söhne manufactures precision hand-assembled watches embodying the pinnacle of horological artistry.
Baume & Mercier

Baume & Mercier focuses on high-quality watches designed and developed in the Swiss Jura region. This watchmaking company launched in the 1830s now functions as a subsidiary to the Richemont Groups. This acquisition opened the brand to new markets and expanded its audience reach. Baume & Mercier is one of the few luxury watch brands manufacturing mid-range affordable to high-end expensive watches.
Cartier Watches


Cartier is another household name for luxury goods. The founder of Cartier, a famous jeweler, equipped his design aesthetics and attention to detailing to his watches as well. As we see today, Cartier makes the most stylish watches with unparalleled elegance. Tank watches became famous thanks to Cartier, embodying the brand's value and essence of styling.
IWC


Famously known for manufacturing aviation-inspired watches with titanium finishing, IWC is now a world-renowned luxury watch brand. Masting the art of aviation watches for utmost dependability in the sky and extreme conditions require a certain finesse, and IWC has studied what it takes. Traditional methods combined with modern techniques underscore the value of the brand.
Jaeger LeCoultre


Holding a record for making 1200 in-house movements, Jaeger LeCoultre utilizes its rich legacy of 188 years to manufacture unique watches. To this extent, other luxury brands like Patek Philippe and Vacheron Constantin have adapted Jaeger LeCoultre's movements into their own. Additionally, Jaeger LeCoultre holds a record for making the world's smallest movement and most complications in a watch.
Montblanc


Launched in 1906, Montblanc is based in Hamburg, Germany. Renowned for personalized luxury gifts, Montblanc makes unique watches with superior quality. The company took over Minerva SA, gaining all their rich heritage in watchmaking and technical know-how. Famous for making grand complication watches, Montblanc strives for excellence to uphold the Minerva name.
Panerai


Crafted for explorations and rigorous adventures, Panerai manufactures high-precision watches fitting military standards. Technological innovations are the foundation of Panerai. This is evident with all their timepieces. Bold designs, sophisticated and experimental, Panerai has a lot to offer if you are looking for a dependable watch for exploration in unknown or extreme conditions.
Piaget


At the time of Paiget's inception, the company manufactured movements for other brands. Seeing the demand for wristwatches rise, Paiget hoped on the bandwagon to manufacture high-quality luxury watches. With world records like thinnest movement and thinnest tourbillon, Piaget creates unique watches in never seen before designs.
Roger Dubuis


Pioneers of rare designs and disruptive dials, Roger Dubuis expresses the tone of world-class innovation with every timepiece they created. Roger Dubuis manufactures limited edition watches, given the rarity of materials and aesthetics. With a longstanding partnership with Perelli, Alpha Romero, and Lamborghini, Roger Dubuis boasts of making hyper watches with a futuristic design.
Vacheron Constantin


Heritage and legacy are the driving force behind Vacheron Constantin. Established in 1755, this brand showcases over 250 years of watchmaking expertise in all the watches manufactured today. With a record for making a timepiece with 57 horological complications and 2,826 individual components, Vacheron Constantin strives for excellence within uncompromising aesthetics.
Van Cleef & Arpels


Founded in 1896 in Paris, Van Cleef & Arpels makes luxury jewels, watches, and perfumes. The brand's signature motifs – flowers, fairies, and animals – remain constant across all their products. Combining French fashion essence with Swiss watchmaking, Van Cleef & Arpels designs high fashion luxury watches, studded in stones and gems.
Timex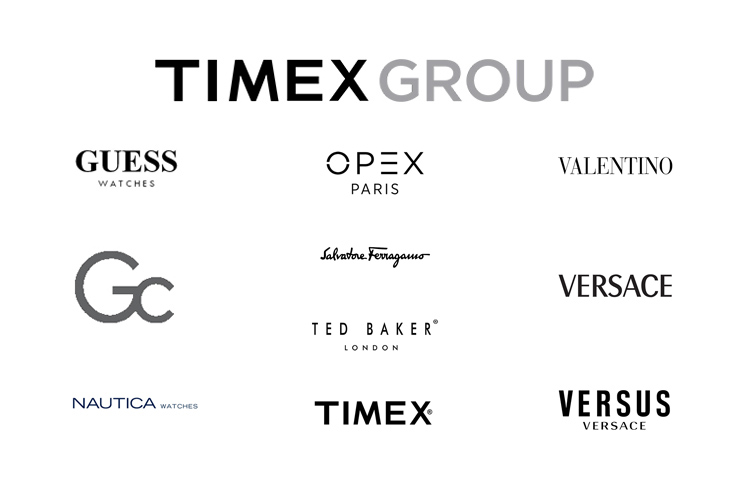 Times Group is based in the Netherlands and has various companies under it, namely, Timex Group USA, Timex Luxury Watch Group, Timex Business Unit, Sequel, and Vertime. The list of watch brands mentioned below falls under one of these companies and together function largely as Timex Group.
GUESS


Launched in 1983, GUESS is a luxury fashion brand focusing on accessories. Influenced by urban chic style, GUESS makes contemporary watches for versatile use. Bold, striking, and adventurous designs make the foundation of GUESS watches. In 2007, Timex Group acquired GUESS's watch-making division that now functions under its corporate division, Sequel.
GC


Appealing to the fashion-conscious soul, GC develops highly unique timepieces with European styling and bold personality. Combining Swiss watchmaking techniques with French styling, GC watches are visually striking. Now part of Sequel, one of Timex's divisions, GC's driving force is their mission –  "the precision of style" ('La Précision du Style').
Nautica


Launched in 1983, Nautica takes inspiration from the elements of the sea. For this reason, the logo takes the shape of a sailboat, symbolizing adventure and exploration. Consequently, their timepieces are nothing short of innovation, craftsmanship, and superior quality. In 1994, Timex Group and Nautica entered into a licensing agreement, further expanding them to wider markets.
Opex


Opex is a French luxury watch brand, exclusively made for women. Every year, the brand launches two collections in tandem with the ongoing fashion season. Clean designs, elegant aesthetics, and high-quality finishing make Opex a leading contender for women's watches in France. In 2000, Timex Group acquired Opex, paving its way into the global watch market.
Salvatore Ferragamo


An Italian luxury fashion brand with its headquarters in Florance, Italy, Salvatore Ferragamo manufactures watches in collaboration with the Timex Luxury Group. Harmonizing the essence of Florance with Swiss watchmaking techniques, Salvatore Ferragamo watches use unique materials to make sophisticated designs. Men's watches take after bold and sporty aesthetics, while the women's watch embodies a feminine and glamourous look.
Timex


Established in 1845, Timex combines American and European ingenuity and watchmaking quality to produce quality watches at affordable prices for all. With robust functionality, Timex watches combines world-class technology and watchmaking know-how to make low-cost watches without compromising on accuracy and precision. Perfect for everyday wear, Timex has something to offer for everyone, given their vast range of collections available today.
Ted Baker


A British luxury company with headquarters in London, Ted Baker and the Timex Group merged in 2018. Ted Baker makes designer watches rooted in British aesthetics. Famous for contemporary designs, Ted Baker adapts timeless classic patterns purely focusing on dress watches. If you're looking for a good fashion watch, not particularly specializing in features and functionality, Ted Baker has something for you.
Valentino


Part of the Timex Luxury Group, Valentino is an Italian brand with its bases in Milan and Rome. Valentino makes clothes, perfumes, watches, footwear, and other fashion accessories. In 2007, Valentino and Timex came together to develop new initiatives in the international watch market. Valentino watches combines traditional values with innovation and modern creative designs.
Versace


Trendsetters in luxury fashion, Versace launched its watch collection a decade after its inception. With an intention to diversify, Versace unveiled the watch division with bold designs that showcases Versace's signature motifs, the medusa face, and vibrant colors. In 2004, Times Group USA acquired Versace SA. With its base in Geneva, Versace makes Swiss watches, epitomizing high-fashion and world-class watchmaking standards.
Versus by Versace


If Versace stands for bold unparalleled style, Versus stands for contrasting styles combined into one. Versus symbolizes nonconformist energy with a rebellious touch. Combining contrasting elements, colors, and designs undertones the essence of the brand. Versus lion's face resonates with the brand's value – unbeaten, rebellious and bold.
LVMH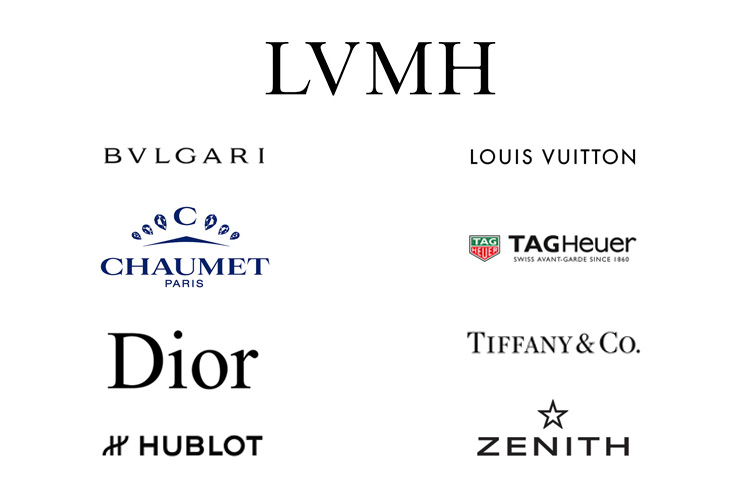 Officially known as LVMH Moët Hennessy Louis Vuitton, this luxury conglomerate came into existence after the merger of Louis Vitton and Moët & Chandon in 1987. Ever since, LVMH has increased in size, bringing many other luxury brands, including watch brands, under its ownership.
Bulgari


Influenced by the Mediterranean lifestyle, combined with Italian essence and Swiss watchmaking techniques, Bulgari dares to stand out in the world of horology. Set up in 1884, Bulgari equips its century's worth of fashion expertise to build high-quality luxury fashion watches. Consequently, you will see distinct designs and sophisticated collections, catering to the fashionista in you.
Chaumet


Chaumet has a rich history, intertwined with the history of France itself. Set up in 1780, Chaumet rose to fame upon becoming the official jeweler to Empress Joséphine. Although a famous Parisian jeweler, Chaumet designs high-fashion Swiss luxury watches as well. Backed by rich history and legacy, Chaumet's design aesthetics embraces tradition with a hint of modernity.
Dior


Dior is a household luxury product name across the world. Established by pioneering fashion designer Christian Dior in 1946, Dior develops quirky watches with vibrant colors and rich material. Part of the LVMH group since 2001, Dior's attention to detail and superior craftsmanship are evident in all their watches, feeding into the haute couture culture.
Hublot


Driven by innovation and high quality, Hublot launched in 1980. Combining Italian spirit with innovative Swiss watchmaking, Hublot uses rubber strap watches to ensure prevention from breakages and damage from wear and tear. Mastering the art of fusion technology, Hublot also uses titanium and a combination of rubber and leather in their products.
Louis Vitton


A French luxury company born in 1854, Louis Vitton, too, is a household name for fashion accessories around the world. The infamous LV monogram is a signature style in all their products. Adapting their fashion elements into their watches, Louis Vitton currently has a wide range of collections with bold designs, unique features, and even gem-studded dials.
TAG Heuer


Established in 1860, TAG Heuer is famous for pioneering technological innovations with cutting-edge designs for precision timekeeping. Since its inception, the founding members have sought to break conventions by innovating new methods in pursuit of extremely dependable timepieces. Inspired by racing events, TAG Heuer exemplifies high performance and accuracy.
Tiffani & Co.


The name Tiffani & Co. often brings up the image of an engagement ring or luxurious piece of jewelry. A little-known fact is that Tiffani & Co. also designs and sells Swiss luxury watches. Crafted with Swiss techniques in parity with Tiffani's exquisite gems and materials, the watches are nothing short of elegance and sophistication.
Zenith


Zenith, set up in 1865, is after one mission – to reclaim the future of Swiss watchmaking. This brand seeks to push for the impossible while reinventing the art of watchmaking. For this reason, Zenith produces all their movements in-house. This brand also holds records for first automatic chronographs, fastest chronograph with 1/100th second precision, and replacing 30 components with one regulating organ called Inventor.
Citizen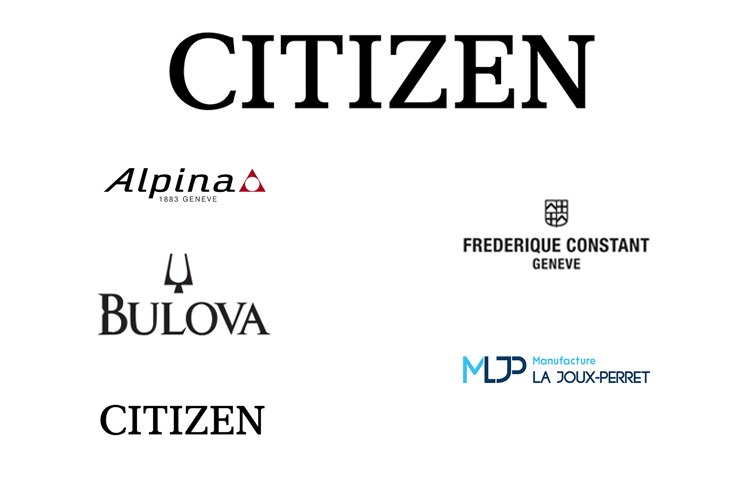 Set up in 1918, Citizen Group is a Japanese conglomerate manufacturing watches, electronics, and tools.
Alpina


The story of Alpina starts in 1883, and slowly rose to fame for its high-quality precision Swiss watches. The journey for Alpina was not rock steady as others. With quartz crisis affecting their production, to take over by Frederique Constant in 2002, then finally coming under Timex Groups in 2017, Alpina has seen highs and low. Despite these challenges, Alpina continues to make good quality watches to date, including in-house calibres and chronometers.
Bulova


Founded in 1875 in downtown New York, Bulova has unveiled some incredible collections that have made a huge mark in the world of horology. The founder's vision saw into the future. With an intention to craft high-quality watches for an ever-dynamic landscape, Bulova set out on an unwavering mission. To this extent, quality, precision, and perfection drive the value of the brand.
Citizen


Citizen Watch Co. is a core division of the Citizen Group. Catering to the rise in demand for Quartz watches, Citizen develops reliable watches at an affordable low to mid-range price. Their most famous innovation – Eco-drive technology uses any source of light to convert to power, has helped push Citizen higher up on the pedestal.
Frederique Constant


Set up in Plan-les-Ouates, Geneva, Frederique Constant designs, manufactures, and tests their watches in-house. Frederique Constant holds many achievements to its name like the Heart Beat movement, turbillion with an amplitude of 300 degrees, silicon escapement wheel, amongst many others. In 2016, Citizen Group took over Frederique Constant opening itself to a bigger market.
La Joux-Perret


Established in the 1990s, La Joux-Perret holds many milestones to its name. From developing in-house advanced movements and ebauches, a movement without mainspring and escapement. Given their high accuracy and precision, many brands like FP Journe, Franck Muller Maurice Lacroix use La Joux-Perret's movements in their watches. In 2012, La Joux-Perret became part of the Citizen family.
Movado
Set up as early as 1881, with its base in La Chaux-de-Fonds, Switzerland. At the time of its inception, the company was called LAI Ditescheim & Freres SA. However, in 1983, an American watchmaker bought the company, renaming it Movado. Ever since this luxury watch conglomerate is on a mission to recognize premium watchmakers.
Calvin Klien


An American watchmaking brand, located in New York, Calvin Klein is now a household name for fashion accessories. Up until 2019, CK was part of the Swatch Group. However, upon the termination of their licensing agreement, CK jumped ships to join the Movado Group. CK makes high-fashion watches for the modern lifestyle and minimalist soul.
Coach


Established in 1941 in New York, Coach deals in luxury fashion wear like handbags, watches, accessories, and more. The watch collections take after Coach's signature designs, reinventing European watchmaking techniques with a modern American approach. A symbol of high-class luxury, Coach uses state-of-the-art materials to manufacture high-quality and durable timepieces.
Concord


Set up in 1908, Concord reached new heights during the '70s and '80s for their flagship Swiss quartz watches. A symbol for innovation and design at the advent of the quartz crisis, Concord pushed beyond the price of Rolex given its popularity and demand. Unfortunately, this couldn't last long, and now the brand functions as a subsidiary of the Movado Group, slowly reclaiming a post they once held.
Ebel


Seamlessly merging traditional values with modern luxury, Ebel develops sports and dress watches. Falling under the category of affordable luxury, unlike Rolex and Omega, Ebel manufactures limited watches in a year. This is to ensure high-quality over quantity, with visually striking features. In 2003, Ebel joined the Movado Group, leading to an increase in production and distribution.
Hugo Boss


Hugo Boss is a German luxury fashion house based in Metzingen, Baden-Württemberg. Set up in 1924, Hugo Boss manufactured clothes for the German troops during World War II, resulting in its steady rise in fame. In 2005, Movado took over Hugo Boss's watchmaking division. Currently, the brand manufactures high-quality watches combining German elements and modern techniques of watchmaking.
Lacoste


Tennis champion René Lacoste launched this brand in 1933. Nicknamed "the crocodile" for his playstyle, René Lacoste adopted this as the brand's signature mark. Originally, Lacoste manufactured sports-inspired polo t-shirts. But, with Movado's collaboration, Lacoste now produces sports-inspired watches with the signature crocodile on the dial.
MVMT


Hailed as the fastest-growing brand by Forbes, MVMT (pronounced, Movement) rose to fame with a social media presence, increasing its reach and using modern advertising to secure its spot with top watchmakers. Set up by two friends, MVMT sought out to develop affordable student-friendly watches without having to spend hundreds and thousands of dollars on good-quality watches.
Movado


Established in  1881, Mavado unites Swiss heritage with modern design. Commonly referred to as an accessible fashion watch brand by watch enthusiasts, Movado has a wide range of watch collections with a vast range of functions and designs. Artistic and stylish, Movado watches have a loyal patron base across the world.
Olivia Burton


Established by two friends who met at a fashion designing school and shared a passion for vintage watches, Olivia Burton was born in 2012. Vintage-influenced designs adapted to blend with the latest catwalk trends, this watch brand developed timepieces with unique designs. The brand now has various collections in different color pallets and intricate hand illustrations.
Scuderia Ferrari


Scuderia Ferrari, with its prancing horse logo, has taken the racing world by storm. With its long-standing presence in the world of Formula 1, Scuderia Ferrari stands for performance, accuracy, and supremacy. The watch collections by this brand honor all the past victories and rich racing legacy through carefully designed distinct timepieces, embodying the essence of the brand.
Tommy Hilfiger


Renowned worldwide, Tommy Hilfiger is a leading fashion and lifestyle brand based in America. In 2001, Movado took over Hilfiger's watchmaking division to manufacture and distribute the brand's watches. Inspired by the American lifestyle, Tommy Hilfiger makes crafts watches t0 celebrate the essence of modernity with sophisticated designs.
Kering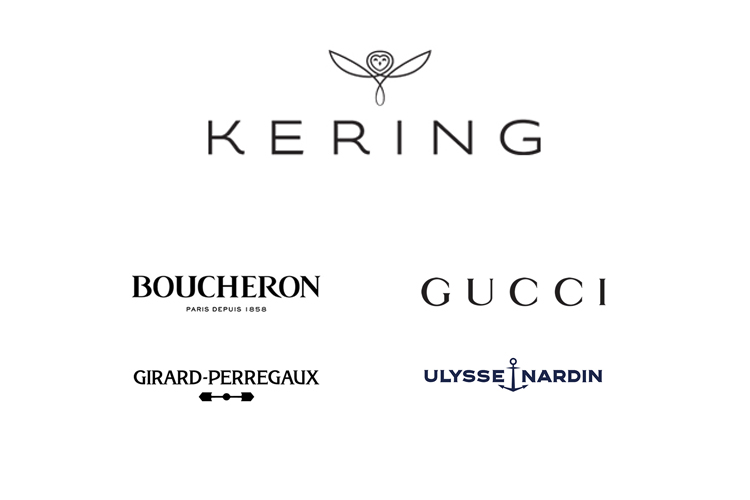 Forging a path uniting authenticity and responsibility, Kering came to life in 1963. A French luxury group, Kering unifies various luxury brands with a similar essence – being audacious together – to reclaim the luxury fashion industry.
Boucheron


A French luxury watchmaker and jeweler based in Paris, Boucheron culminates years of designer expertise in developing exquisite watches. Launched in 1853, many Royals from France and England have worn Boucheron, taking the brand to the top of the luxury watch and jewelry industry. Gucci Group acquired Boucheron in 2000 and subsequently became part of the Kering Group in 2004.
Gucci


Vibrant and unique to the Gucci brand, Gucci watches reflect the brand's attention to detail and use of high-quality materials. Although established in the 1920s, it was only from 1997 Gucci began designing and manufacturing watches. Now a subsidiary of the Kering Group, Gucci continues to make their watches influenced by their signature style and motifs.
Girard Perregaux


With its origin dating back to 1791, Girard Perregaux has impressive records to its name. From developing tourbillon with golden bridges to tri-axial turbillion, Girard Perregaux's history showcases innovation and precision at the center of their mission. For a brand with a long-standing history, Girard Perregaux embraces sustainability to protect the environment through ingenuity.
Ulysse Nardin


Famous for developing chronometer watches, Ulysse Nardin set up its shop in 1846. Since its inception, Ulysse Nardin has only set out to maximize its potential. To this extent, the brand has over 4324 certifications and 18 gold medals, a testament to their accurate and precise movements. Focused on marine and nautical timepieces, Ulysse Nardin also caters to various military forces from around the world.
Fossil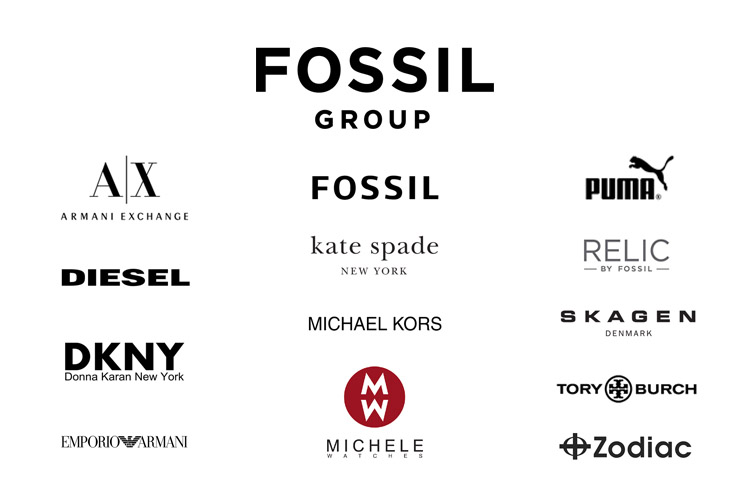 Founded in 1984 in Texas, USA, Fossil Group is a leading fashion conglomerate focusing purely on manufacturing and designing watches. Fossil Group works with various brands, all united under one mission – innovation, passion for design, and doing good.
Armani Exchange


Launched in 1991 in the US, this brand retails in fashion accessories, including watches. The signature A|X logo sits on the face of all their timepieces. Inspired by urban street culture and dance lifestyle, A|X watches cater to a niche audience. All their watches are bold, chunky, and perfect for the dynamic functions of an urban lifestyle.
Diesel


Launched in 1978 in Italy, Diesel has risen to the top of luxury fashion over the years. Integrating innovation with current trends, Diesel watches are aesthetic and unique with multiple functions. Popular with the youth around the world, Diesel caters to the ongoing demand, securing its place in the world of horology.
DKNY


A New York-based designer brand set up in 1989, DKNY's collections take after the New Yorker lifestyle, combined with contemporary designs and sensuality. Donna Karan is the founder of the brand, who launched DKNY as a consequence of her daughter's fashion needs. DKNY's watch collections are elegant, with top-notch designs and elegance.
Emporio Armani


Trendsetters in the fashion world, Emporio Armani designs Swiss luxury fashion watches. A division of the famous Armani Group, the watchmaking division now functions as a subsidiary of the Fossil Group. Emporio Armani has a wide range of watch collections, categorized by Swiss watches, fashion watches, and connector watches (including a range of smartwatches).
Fossil


Tom Kartosis founded the company Fossil in 1984 as a consequence of selling over 1500 vintage watches from Hong Kong in the US market. Resultantly, the watch company sought to design and manufacture high-end quartz watches with trendy designs and vintage-style aesthetics. Today, Fossil sits secure in the fashion watch industry, given its wide reach internationally and affordable watch prices.
Kate Spade

A prominent retailer for handbags and wallets, Kate Spade is a premium luxury brand, sought after by many high-fashion patrons. Through collaboration with Fossil in 2016, Kate Spade introduced its watch collections, matching their clothes and handbags. Driven by their motto, "live colorfully', all their watches are distinct to the brand.
Michael Kors


Leaders in the world of luxury fashion, Michael Kors has secured its seat with the upper echelons of the watchmaking business as well. With a keen eye for design and aesthetics, the founder has many marvelous collections to his name. In 2004, Fossil Group acquired Michael Kros, opening new doors for manufacturing and distributing watches worldwide.
Michelle


Chic, sporty, with a hint of luxury fashion – Michelle is a brand exclusively manufacturing women's watches. With an intention to empower women and inspire them to create their own success stories, Michelle showcases confidence and vibrance in all their watches. The brand's signature red crown, paired with a refined style for modern women, sets Michelle on a league of its own.
Puma


A famous sportswear brand, Puma makes watches in partnership with the Fossil Group. Sports-inspired, equipped with performance monitoring technology to track your workouts with ease, Puma watches live up to the name of a sports-inspired brand. Adapting the '80s style of big dials with a modern twist, Puma watches not only ensure accuracy but also doubles up as your personal physical trainer.
Relic by Fossil


Luxury watches at an affordable price make a short description for Relic. Introduced by the Fossil Group, Relic is a luxury watch brand with different functions. Created to attract the youth and teen audience, Relic kicked off well given its vintage-inspired modern designs. If you're looking for an everyday watch at an affordable price with many functions, Relic has some options for you.
Skagen


Committed to preserving and conserving the environment, Skagen watches use eco-friendly materials and solar power batteries. This also includes 50% recycled steel and eco-leather to minimize the toxic waste produced. Above all, Skagen watches are clean and elegant, channeling the minimalist essence for an uncluttered look.
Tory Burch


Tory Burch is another luxury fashion brand retailing in ready-to-wear accessories, along with watches. The watches are elegant, chic, and jewelry-like. Tory Burch also makes fashionable bands for Apple watches as well. Set up in 2004, this company may be relatively new, however, they are surely on the way to find a secure spot as a world-class luxury brand.
Zodiac


Fueled by the passion to develop quality Swiss watches with high precision, accuracy, and innovation, Zodiac was born in 1882 in Switzerland. Zodiac has seen the highs and lows in the watch industry. From seeing soaring heights in the '60s for its vintage-influenced watches to bankruptcy and change of ownership, Zodiac pushes past challenges to realize its original dream.
Seiko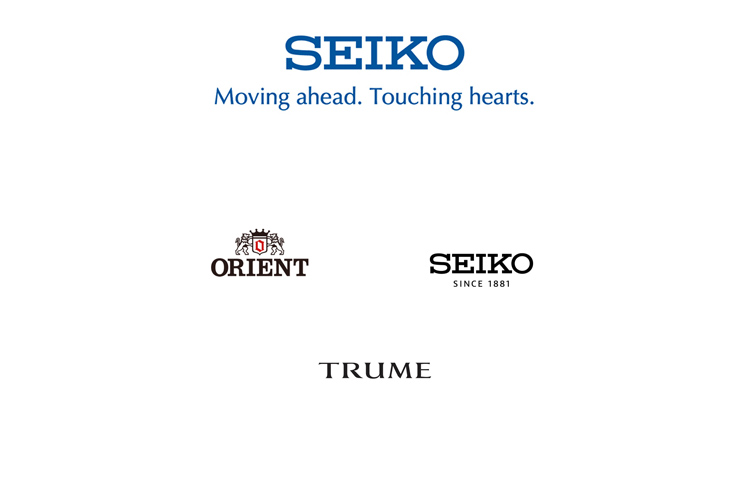 A Japanese group comprising of three main corporate divisions, all unified with a mission to make timepieces and movements. Seiko Holdings markets SEIKO watches, whereas Seiko Instruments and Seiko Espon make watch movements. They also manufacture optical instruments and electronics in addition to watch movements.
Orient


A subsidiary of Seiko Espon, Orient manufactures high-quality timepieces, rooted in heritage and designed to stand the test of time. Orient developed in-house mechanical and quartz movements, including mechanisms like hand-wound and self-wound watches. Although the brand sits in a low-price range bracket, some of their timepieces fall in the same comparison brackets to high-end luxury watches with the same features. Read more about Orient watches here.
Seiko


Established in 1881, Seiko proudly showcases Japanese craftsmanship with high-quality timepieces. In the year 1913, Seiko debuted Japan's first-ever wristwatch called the Laurel. Now, after over 140 years of existence, Seiko has made a name for itself globally. With records like the first-ever GPS solar watch and motion-powered technology called Kinetic Direct drive, Seiko has garnered a loyal fan base globally.
Trume


Commonly known as Espon Trume, this watch brand is a developing technology powerhouse. A fusion between a beautiful high-functional watch with armor aesthetics, Trume is forging a new path and pioneering new technology. One such is the timepiece with Bluetooth, GSP, atmospheric sensor, light charging, all in a titanium case, with a remote accessory!
Festina Group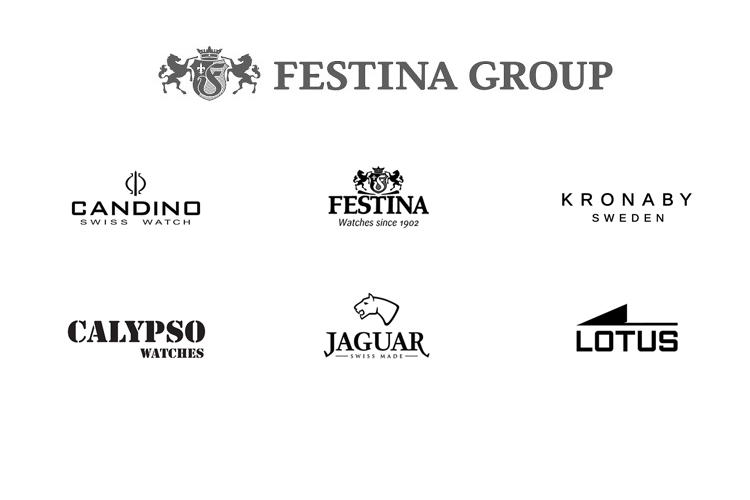 A Swiss brand set up in 1902, driven by their motto, "make haste, slowly", takes a page from Rome's Emperor Augusts Ceasar lessons – walk slowly to do a well-finished job. Moreover, for 24 years from 1992, Festina was the official timekeeper for Tour de France, further taking their name to new heights in the world of horology.
Candino


Vintage-inspired watches with a refined modern design constitute the essence of Candino. Based in Switzerland, Candino follows a strict Swiss standard of watchmaking, adopting elegance and modernity as they grow. You can choose from a wide range of entry-level quartz watches to automatic movements, fitting for different occasions like outdoor events, women's watches, and more!
Calypso


Bold, colorful, and ultra-modern – Calypso appeals to the youth to stand out from the rest! The brand takes pride in developing watches that allow youngsters to express themselves and to reject the idea of traditional fashion. For this reason, Calypso watches are bright and vivid.
Festina


With a long-standing history and rich legacy, Festina is the flagship brand of the Festina Group. At the core of their timepieces are Japanese quartz movements, suitable not just for cycling but any occasion you may come across. For instance, the Classic collection is a combination of a dress watch with military aesthetics and the Road Warrior edition embodying the success of Tour de France.
Jaguar

Functioning since 1938, the brand takes the name Jaguar to denote the fierce agility and power. Before the acquisition by the  Festina Group, Jaguar's presence and reputation did not leave Switzerland and Europe. Since 1989, Festina has taken Jaguar to the global markets, giving the brand the recognition it deserves for its quality watches.
Kronaby


Pioneering hybrid watches, Kronaby makes timepieces with Scandinavian designs, combining traditional watchmaking techniques with world-class engineering. With an in-house built APP, these hybrid watches are easy to use and transform the experience of using a watch into a futurist model. Celebrating classic designs with enhanced technology ensures the longevity of these watches.
Lotus


A Spanish watch brand with its headquarters in Barcelona, Lotus caters to a wide audience with its endless collection of watches. Committed to innovation, style, and catering to everyone, Lotus watches are versatile and highly functional. Some of their collections include advanced chronographs, timepieces suited for the sea and air navigations, and even using innovative hypoallergenic materials with groundbreaking designs.
Citychamp Group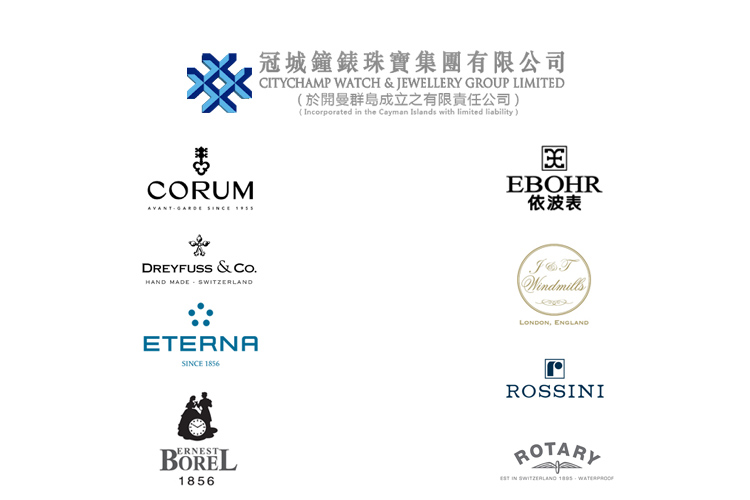 Formally known as Citychamp Watch & Jewelry Group, Citychamp is a Hong-Kong based company dealing in watches, their movements, and jewelry. They also deal in property investment and the distribution of Yachts. Below, we will list the watch brands under Citychamp.
Corum


A swiss watchmaker functioning since 1955, Corum is loved by watch enthusiasts for its bold, yet elegant designs. Located in the Swiss Jura region, Corum lives up to the name and quality of Swiss-made watches. Some noteworthy achievements of Corum are a coin watch with ultra-thin movement, a Chinese hat watch with a pyramid-shaped bezel, and an Admiral watch with sailboat engraving at the back.
Dreyfuss & Co


Hand-crafted watches with swiss elegance, Dreyfuss & Co. takes pride in designing beautiful watches that last for generations. All of Dreyfuss & Co. watches come qualified with seafarer standards, i.e., water resistance up to 23o feet. Most of all, the watches have distinct numbers making them individual to every watch wearer.
Eterna


Set up in 1856, Eterna is on a mission to conquer ultimate mechanical perfection. To this extent, Eterna designed an advanced self-winding watch with a strategically placed ball bearing for smooth functioning and reduction of wear and tear. Mechanisms like the "Spherodrive" and "Baguette" movement further allowed the brand to realize its dream and grace the world of horology with unparalleled precision watches.
Ernest Borel


Established in 1856, Ernest Borel exemplifies 165 years of watchmaking know-how, heritage, and expertise. Each collection by Ernest Borel showcases the brand's ethos and value. For instance, the Heritage collection seeks to preserve traditional watchmaking techniques and generations of artisans. The Urban collection, on the other hand, is dynamic to suit the ever-changing urban lifestyle.
Ebohr


Established in Shenzhen, China, in 1991, Ebohr is a famous watch brand in this region. This watch brand designs elegant timepieces focused on luxury watches influenced by culture and timeless elegance. In this vein, Ebohr's watch aesthetic showcases a refined, clean, and advanced look. Promoting an improved lifestyle with outstanding innovation forms the cornerstone of this brand.
J&T Windmills


J&T Windmills exclusively makes classic timepieces with precious metals, paired with a leather strap. Origin dating back to the 1700s, this brand embodies Swiss watchmaking authenticity with British aesthetics. These vintage-inspired watches come in either gold or silver dial, with "Designed in England" marking and a heritage watch feel.
Rotary


Founded in 1895, Rotary watches have many awards to its name. Set up in La Chaux de Fonds, Switzerland, Rotary keeps up with the highest standards of watchmaking from this region. Focused on classic designs, Rotary designs and develops exceptional quality Swiss watches. One of its most celebrated watches to date is the ultra-slim collection.
Rossini


A Hong Kong-based company, Rossini launched in 1985 in Zhuhai. A popular brand in China, Rossini has a rich history of watchmaking with its predecessors working in Swiss watch factories. Inspired by a minimalist style, Rossini watches use high-tech materials to attract consumer preference. Engineered with quartz movements, Rossini makes dress watches with casual and trendy designs.
Binda Group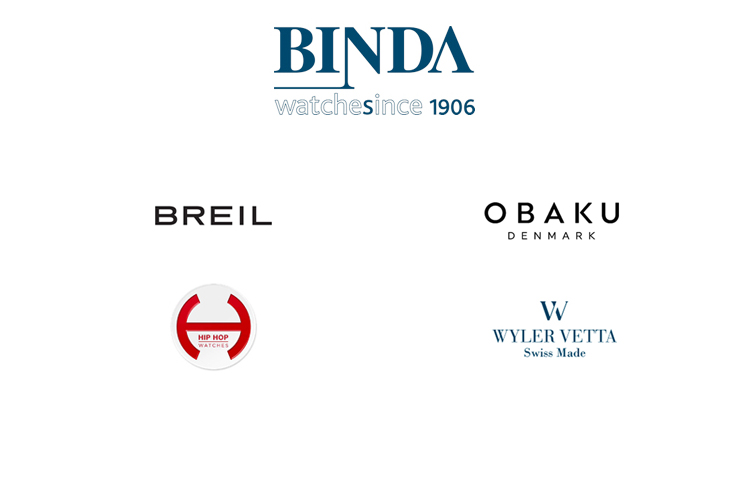 An Italian watch group, with a base in Milan, Binda Group is the last watch group on our list. Driven by the philosophy that time runs through emotions, Binda Group makes trendy watches catering to a heterogeneous audience.
Breil


Fusing Swiss artistry with Italian creativity, Breil is an unconventional fashion watch brand with a unique history. Originally the brand manufactured only alarm clocks, however in 1942, they announced their entry into the world of wristwatches by throwing watches from the Eiffel tower! Breil reinvented its watches at the outset of the quartz crisis, diversifying into dress watches and slowly venturing into diving and tool watches as well.
Hip Hop Watches


Hip Hop watches are colorful and unique. Made from silicone, a hypoallergenic material that prevents allergies from other metals, these watches are highly durable to wear and tear and breakage. Not just that, this brand designs watches to be comfortable, making them perfect for all situations, be in a workday or a day playing sports.
Wyler Vetta


Set up in 1896, Wyler Vetta makes contemporary watches to celebrate the Swiss way of watchmaking in harmony with Italian aesthetics. Elegant designs, with certified Swiss-made movements, Wyler Vetta watches range from classic to vintage styles, ensuring there is something for everyone. With robust engineering, materializing their 125 years of watchmaking know-how, Wyler Vetta watches are extremely reliable and revolutionary.
Obaku


Inspired by simplicity and minimalism, Obaku was born to craft Danish-style watches focusing on essentials in life. Additionally, these watches combine Asian zen philosophy with luxurious materials, all at an affordable price. Danish lifestyle embodies functionality, whereas Asian philosophy drives towards total balance. This is evident in their watches with a clean design that is pleasing to look at.
Below are a few well-known watch brands functioning independently, manufacturing their own movements and assembling watches in their facilities.
Independent Watch Brands
We noted above, despite. arise in watch groups acquiring watch brands, many pioneering brands continue to function independently, either as a family-run business or private company. Here are a few of the well-known names in the market.
Audemars Piguet


Famous for its hexagonal bezel with prominent screws, Audemars Piguet is another independently surviving brand today. The Royal Oak collection with visually striking features kept the brand afloat at the outset of the quartz crisis. Other marvelous feats include ultra-thin automatic tourbillon and dual-self winding chronograph.
Breitling


Set up in 1982, Breitling took advantage of the rise in demand for tool watches across various industries. For instance, the Navitimer is designed for Pilots, the Superocean for divers, and so on.  With a keen eye for attention to detail and exquisite craftsmanship, Breitling has secured its spot with the upper echelons of the watchmaking industry as an independent company.
Franck Muller


Established in 1992, Franck Muller functions as an independently run private company. Rising to fame thanks to celebrities like David Beckham and Elton John, Franck Muller makes grand complication watches, innovating every year. Famous for its world primers, Franck Muller unveils a new technology or mechanism in their watch every year, making it a sought-after brand globally.
Invicta


Most often brands either offer high-quality watches at a high cost. Very rarely do brands offer an affordable rate for precision watches with extensive labor. Invicta is on a mission to do just this! A Swiss watchmaker set up in 1937, Invicta makes both manual and automatic watches, often regarded as worthy as a Rolex or Omega. Invicta is a family-owned business, running independently, revolutionizing the way we perceive watches.
Patek Philippe


Since its inception, Patek Philippe has owned and run by the Stern family is one of the few independent brands successfully growing even today. Worn by Royals, scientists, and celebrities, Patek Philippe has made quite the name for itself. The long-standing legacy with over 100 patents is a testament to the brand's ethos and value.
Rolex/Tudor


Rolex is no stranger to anyone, be it an expert in the watch industry or a novice learning about watches. Ever since its inception, Rolex has sat high and mighty as the king of watchmakers, setting a high bar for other brands to reach up to. Although a privately run company, Rolex's founder set up Tudor as its sister company for manufacturing affordable watches. Currently, these two brands function parallelly. For this reason, you will notice Tudor watches bearing a striking resemblance to Rolex.