Japanese watch technology produces some of the most popular and best-selling affordable watches on the market. The craftsmanship, durability, and continuous innovation keep the country's watch brands in high demand. Some of the most famous brands include Seiko and Citizen, and while it might not get as much attention as others, another of the country's most respected watch brands is Orient.
Orient, a Japanese watch brand, has made watches since 1950 and is well-known for making good quality, affordable quartz watches. Some of its best-selling collections include the Bambino line of dress watches and the Mako line of dive watches. Orient watches have gained recognition in the watch community as decent entry-level watches.
Many readers have asked if the brand is as good as some claim. Below, we'll take a deeper dive into the Orient brand, including its early humble beginnings to its current success worldwide. We will also be taking a closer look at some of Orient's watch models and the technologies behind them.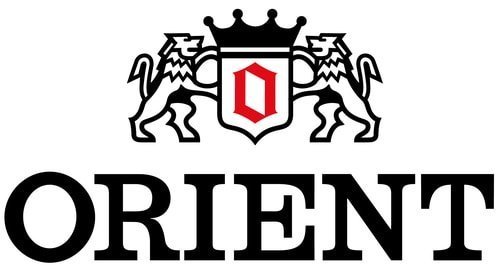 Orient Brand History
Orient started in 1950 as an independent company, and this is the same year that the famous Orient Star was introduced.
Orient is currently owned by Seiko Epson, a Japanese electronics company known for being one of the world's biggest computer printers and other imaging equipment manufacturers.
"To offer high-quality, attainable timepieces with enduring style," reads the company's mission. "Our heritage is rooted in craftsmanship, reliability, precision, and beauty that stand the test of time."
Orient is one of the few watch brands that manufacture their mechanical movements in-house. On their website, there is a page devoted to this movement and quartz functions. Here, they will provide you with the distinctions between mechanical and quartz watches and explain how they function. Some of the other sub-topics include hand-wound and self-winding watches and the advantages of having a mechanical watch.
In 2001, Seiko Epson became the company's majority shareholder, and Orient became a wholly-owned subsidiary of Epson in 2009.
Where Are Orient Watches Made?
Orient makes its watch movements in Japan while some are assembled in other countries (such as Hong Kong) under quality control by a Japanese official.
The more expensive Orient models, such as the Orient Star are made in Japan entirely.
Orient Watch Brand Reputation
Orient is one of the best and most widely recognized watchmakers in Japan. They are now a subsidiary of Seiko, but they continue to build their movements, which is why the quality remains excellent.
This discussion will give you an idea of the high quality of Orient watches. One watch collector said that his Orient Dive watch, which cost him less than $200, gets the same respect as his $22,000 Audemars Piguet Royal Oak. An Orient collector also pointed out how accurate the movements are and relatively affordable considering they are made in-house.
According to this article, which focuses on Orient watches, the brand's dress watches is one of the best-priced entry-level watches one can have–one that made it to their list is a Bambino.
When it comes to top-notch Japanese quality and value, Orient is a trusted brand. Whether it's a dress watch, a diver, or something that you can match with your daily outfit, the brand has a wide array of options. Below, we'll discuss the most notable ones.
Orient Watch Collections
Orient watches are divided into four categories: Classic, Bambino, Sport, and Orient Star, which we discuss below. We'll also highlight some of the best Orient watches from each collection.
There is also the Orient 3-Star and Royal Orient. The former is an export line, and the latter is another luxury brand (more expensive than Orient Star).
Orient Classic
As the name implies, this watch collection features timeless designs. Orient Classic watches look good with both casual and formal wear–they're sleek and professional-looking so that you can wear them at work yet fashionable enough to wear as a dress watch.
This collection includes Orient Sun and Moon models. As the name suggests, this watch shows the user the current phase of the moon—this may not always be necessary function-wise, but the intricate detail is undeniably excellent. The artistry that went into its construction is admirable. Made of stainless steel and sapphire crystal, this model has an automatic movement, a 42.5mm case, legible Roman numeral markers, a day/date calendar, and a leather band.
There's also the Sun and Moon Petite for those with smaller wrists, which is 34mm. The Sun and Moon Open Heart has a small window at 9 o'clock and an exhibition case back that allows you to see the movement.
You can find other Orient classic watches here.
Orient Bambino

Bambino is a collection of simple yet elegant dress watches with an aesthetic that made it one of Orient's bestsellers. The Bambino is also very affordable, and many consider it a great entry-level dress watch.
It comes as no surprise that we've also included the Bambino on best Men's dress watches for under $500, and the Bambino Version IV made our list of Best Affordable Automatic Watches for Men.
One of the latest models is the Bambino Version 5, a 40.5mm stainless steel watch with an attractive domed crystal and dial and a mechanical hand movement. One of the things that makes this watch unique is the shape of the hands, which are curved and leaf-shaped—a nice touch that makes all the difference.
The Orient Bambino 5 has received excellent reviews. This one by A Blog to Watch highlights one of the most significant updates on this version: the printed hour indicators (which the writer compared to a Breguet design), dotted seconds, and the leaf-shaped hands. Aside from the classic look that will make the watch look great with any outfit, this version is also constantly praised for its value, with many reviews saying that it's one of the most affordable dress watches on the market today.
Another line from the Bambino collection is the Small Seconds. Instead of having a long seconds hand, this one has a small seconds display at 6 o'clock, thus the name. The "Small Seconds" is currently the only Bambino with Arabic numeral hour markers on 12, 4, 6, and 9 o'clock. Like the Bambino Version 5, this has a 40. 5mm stainless steel case and available in rose gold and white.
To see other models off the Bambino collection, check out this page.
Orient Sport

The Orient Mako USA II is one of the most popular models from the brand's extensive sports/dive watch collection. Usually, compared to Seiko's SKX007 (which many consider as one of the best affordable dive watches), this watch started when Orient asked a Reddit watch community for input.
We've included the Seiko SKX and the Orient Mako on our list of best dive watches under $500.
Orient listened to the suggestions and eventually came up with a watch that incorporated some of the most requested features, such as solid end links and a sapphire crystal. This is the line's latest iteration, and it continues to gain praises from users and experts—Orient calls it their "most robust casual dive-style watch to date."
The Mako USA II takes its features from the first Mako and the Ray II. Orient improved this watch with its newly developed mechanical movement: caliber F6922, allowing hand-winding. This watch also has a second hand halt mechanism stop when the watch's time is being adjusted, allowing for greater synchronization and accuracy.
A noticeable change is the removal of the pusher at 2 o'clock. With this model, the Mako II got rid of the separate pusher, and the user can manage everything using the crown at 3 o'clock. This review praised this change: "a far more streamlined case with no extraneous protruding parts." If you would like to compare this model and the Seiko SKX007, check out this article which places the two side by side.


One of the most affordable watches off Orient's Sport collection is the Defender, a 42mm outdoor watch that the brand describes as "a bridge between technical pieces and everyday sports watches." This is Orient's version of a modern field watch—it has a 24-hour dial, legible hour markers, and a screw-down crown. This watch has two strap materials available: brushed stainless steel and pebbled leather. We included the Orient defender here on our list of best field watches under $500.
One of the most expensive models from the collection, on the other hand, is the Orient Triton, a Japanese Industrial Standard, or JIS-compliant diver watch (which means that it's suitable for recreational SCUBA diving) that boasts of a shock-resistant case. The Orient Triton takes different inspirations from Orient's classic diver watch collections: for instance, the hour markers from Ray, and the brushed steel hands from the Pro Saturation Diver
See the complete Orient Sport collection here.
Orient Star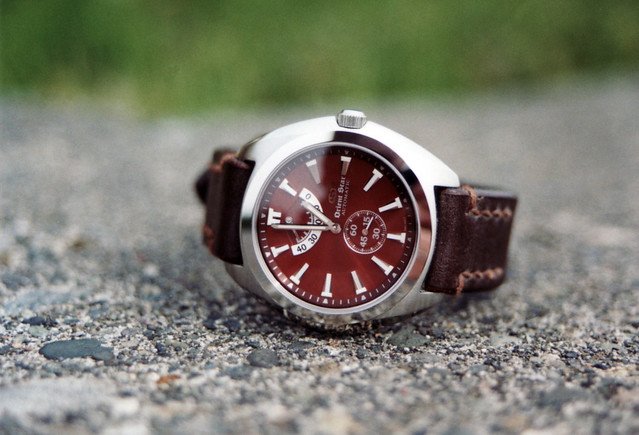 The company calls the Orient Star collection their "most distinguished and exquisite timepiece brand. "Some of the main features of these watches include GMT, power reserve indicators, skeleton and semi skeletons, and retrogrades.
The Orient Star Classic, which is also considered an upgraded version of the Bambino watch series, is an excellent watch for both business and pleasure: it's simple, functional, and elegant. This watch is known for its striking domed crystal and onion crown, which highlights its vintage appeal.
The most expensive watch of this collection is the Orient Star World Time. This watch is packed with many features that could easily make it look crowded (the outer world time ring and subdials), but Orient was able to build it in an organized manner. This one has a sapphire crystal with Orient's anti-reflective coating, stainless steel polished with a Sallaz finish (a technique that creates a beautifully polished surface. There are two options for the dial: Jet Black or Midnight Blue.
You can view the entire collection here.
Are Orient Watches Good Quality?
Orient watches are known for making quality watches at an affordable price. The Bambino line is one of the best-selling affordable dress watches in its price range and dive watches such as the Orient "Mako" and "Ray" are widely regarded amount watch aficionados.
Orient watches offer sophisticated designs such as the popular "Sun and Moon" or "Open Heart" semi-skeletonized dial at a very competitive price. These watches exceed the expectations considering the price range and competition from a quality standpoint.
Orient also makes its own in-house automatic mechanical calibers which is a testament to the quality.
While the overall Orient collection may not have the breadth or depth of models compared to fellow Japanese brands Seiko or Citizen, they offer value for money and meet the market need for good value at an affordable price.
How Much Do Orient Watches Cost?
While prices in the watch market are constantly fluctuating and there is a wide price range among the different Orient collections, many Orient watches sell in the sub-$300 range, and many under $200, including entry-level Bambino dress watches and Mako dive watches.
Here is a sampling of the MSRP prices from 2021 on some of the best-selling Orient watch models to give you a better idea. These are the recommended retail prices, but you can often find discounted watches online or on sale in retail stores (see where to buy below).
*Note, this is just for reference. Prices change often, and online retailers (and even Orient's website) often sell these for 50% off the suggested retail.
| | | |
| --- | --- | --- |
| Watch | Model Number | Price (MSRP) |
| Orient Bambino | FAC0000CA0 | $300 |
| Orient' Mako II' | FAA02002D9 | $340 |
| Orient Kamasu | RA-AA0004E19A | $460 |
| Orient Star Diver | RE-AU0307E | $650 |
| Orient Neptune | RA-EL0003B00A | $750 |
Where To Buy Orient Watches?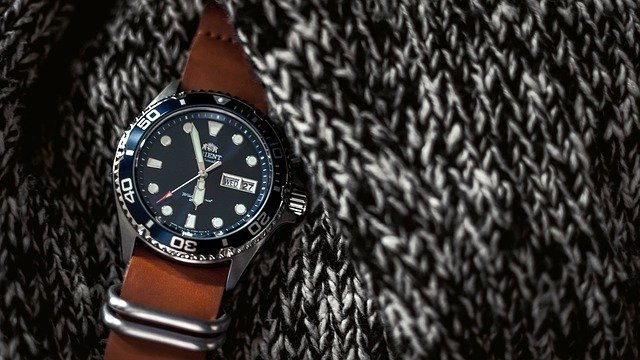 You can purchase Orient watches on the brand's website. Aside from seeing the watches categorized under collections, you will also easily find the perfect watch using different shop categories on the website.
This page, for instance, has the new arrivals section where you will see some of the latest models and the closeout section, which will take you to a page of watches that are on sale. If you'd like to see it worn by other people, some categories will allow you to explore the different looks of people on social media.
If you'd like to go watch shopping in an actual store, you can also visit this site to locate Orient branches anywhere in the world.
Orient watches are also available on Amazon, and you can find some Orient watch models on eBay.
Is Orient a Luxury Brand?
The short answer is, no, Orient is not a luxury watch brand.
Although Orient has a long history of watchmaking and even some own in-house calibers, the brand doesn't meet the definition of a luxury watch. Orient is a well-respected Japanese brand that makes quality, affordable watches. While Orient is a level above fashion watches, they do not meet the criteria for luxury or "Haute horology."
Is Orient Owned By Seiko?
As mentioned in the intro, Orient is now a subsidiary of Epson, part of the Seiko Group. More specifically, in 2001, Seiko Epson became the company's majority shareholder with 52%. Then in 2009, Orient became a wholly-owned subsidiary of Epson.
Many consumers might not realize that it's quite common for larger conglomerates to acquire other watch brands. Like many brands in the watch industry, Orient is owned by a larger group but is produced and marketed as its own brand. If you'd like to learn more about the industry's most prominent watch groups, click here. You may be surprised how many watch brands are owned by other companies.
Orient Warranty Policy
Before you make your purchase, you need to be aware of the brand's repair and warranty policies. According to the Orient website, the company will repair a defective watch for one year from the original purchase date "If the ORIENT specified in this guarantee experiences a failure under normal use and service resulting from any defects in material or workmanship."
Orient specifies that the following will void the guarantee during the following cases: Failure resulting from misuse or carelessness; Failure caused by fire, earthquake, and other disasters; Failure resulting from an improper repair and modification; and The guarantee booklet is not submitted with the watch to be repaired or the information listed on it is incorrect or invalid." For more information, you can view the warranty policy here.
Related Video:
Here's a short video by Orient that describes their watchmaking process and shows one of the brand's production plants.


We hope you learned a thing or two about Orient in this article. This company produces reliable watches and keeps on improving designs and styles while staying true to its roots.
The collections are extensive, so if you'd like to know more about the watches, we suggest you either explore their websites further or visit actual stores so you can try the watches on. Reading forums frequented by watch collectors and experts, such as the ones we mentioned above, will surely be very helpful, too.