The partnership of the watch industry and tennis started when Rolex became the Official Timekeeper of the 1978 Wimbledon, The Championships. Since then, various luxury watch brands have seen tennis as a perfect opportunity to showcase their products. As TV station cameras capture a close-up angle of a tennis player, primarily focusing on the turning of their racket, the wrist is inevitably being captured as well and so becomes an excellent advertisement spot.
However, not all professional tennis players wear a watch during a match. But the most influential ones do and their watches are usually sponsored by a popular watch brand. Players like Novak Djokovic, Roger Federer, Rafael Nadal, Serena Williams, and Naomi Osaka have been noted showing off their sponsored timepieces not just during the match, but even in practice sessions and press conferences. In this post, we'll talk about the brands that partnered with them and with other famous tennis players.

Top Tennis Players' Watches
Novak Djokovic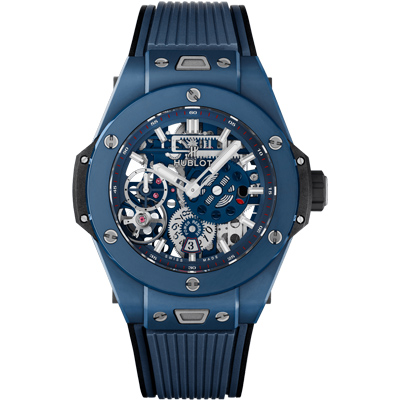 On the eve of US Open 2021(August 29), Djokovic announced on his Instagram that he has joined the Hublot family of inspiring ambassadors. As of January 2022, Novak Djokovic is ranked as the world's no. 1 according to the Association of Tennis Professionals (ATP). He has been at the no. 1 spot at a record total of 357 weeks and has a joint total of 20 Grand Slam singles titles. He also holds a record for double career Grand Slam and has completed a non-calendar year Grand Slam. This Serbian tennis player became pro in 2003. He first landed the No. 1 spot in 2011.
Given his records, it's not surprising that various watch brands (Audemars Piguet and Seiko) have already partnered with him. However, after he ended his deal with Seiko in 2019, no other watch brand has sponsored him. That is until Hublot finally made him sign. In the official announcement photos, Djokovic shows off the Hublot Big Bang MECA-10. He also shared that he is collaborating with Hublot in designing a personalized limited edition series.
View this post on Instagram
View this post on Instagram
Roger Federer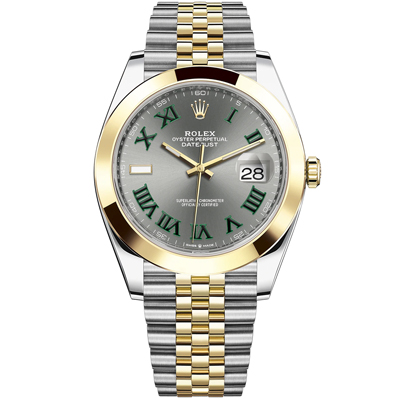 Swiss tennis player Roger Federer holds the next spot as the top tennis player with a total of 310 weeks and holds a record for 20 Grand Slam singles titles. Federer started as a professional player in 1998, at which year he also became a Wimbledon junior champion. Then at the age of 21, he won his first Grand Slam singles titles in the 2003 Wimbledon. Currently, he is ranked No. 17 in the ATP rankings yet he is still one of the most revered athletes of the sport.
Along with his legacy of skills and grace in playing tennis, Federer is also known as a long-time Rolex ambassador. He first signed the deal with Rolex back in 2006. As his trophies grew in number so did his collection of Rolex timepieces. His favorite, undoubtedly, the Rolex Datejust ref. 116334. He wore it on several important occasions such as when he surpassed Pete Sampras' record of Grand Slam wins and as he lifted Wimbledon's golden trophy with pineapple on top which he won after defeating Andy Roddick.
View this post on Instagram
View this post on Instagram
View this post on Instagram
Rafael Nadal

Completing the Big Three in tennis is the Spanish professional player Rafael "Rafa" Nadal. He has been No. 1 in the ATP rankings for 209 weeks and holds the record with Federer and Djokovic for winning 20 Grand Slam singles titles. Rafa has been playing tennis since he was still a kid and has entered the professional league in 2001. From his early days until 2017, his uncle Antonio "Toni" Nadal Homar was his coach. As such, he has landed ATP No. 2 spot and won 16 titles before he's 20. In 2008, he won against Federer in the Wimbledon finals and finally became No. 1 for the first time.
That year, 2008, Richard Mille paid his first visit to Rafa but the latter was specifically reluctant to wear a watch on the court. Richard Mille took that as a challenge and so collaborated with Rafa in developing the lightest tourbillon at that time. Such partnership continued to thrive and has resulted in various models of impressive tourbillons. Rafa even shared on his Instagram the latest Richard Mille RM35-03.
View this post on Instagram
View this post on Instagram
Serena Williams

Next, we have an American tennis player, Serena Williams. She turned pro in October 1995 and has already won 23 Grand Slam singles titles. She has a total of 319 weeks at the No. 1 spot in the Women's Tennis Association (WTA) rankings.  In addition to Grand Slam tournaments records, Williams also participated and won in the Olympics. She has won 4 Olympic gold medals. She was also the only player (among men and women both) who has accomplished a Career Golden Slam in both singles and doubles events. Given such records, Williams is considered one of the greatest players of all time in the world of tennis.
She has been a highly sought-after athlete among various brands. In 2016 and 2017, she was the highest-paid woman athlete in the world. Additionally, she was included in the Forbes list of 100 highest-paid athletes in 2017, making her the only woman in the said list.  The luxury brand that successfully landed such an influential player is Audemars Piguet. Williams became an official ambassador of the brand in 2014, and she bravely wears Audemars Piguet watches both on and off the court. In various instances, Williams was seen wearing the limited edition Audemars Piguet Royal Oak Concept "Black Panther" Flying Tourbillon.
There were only 250 pieces produced for this model, and other than Williams, LeBron James, The Weeknd, and Neymar were seen wearing the watch.
View this post on Instagram
View this post on Instagram
View this post on Instagram
Naomi Osaka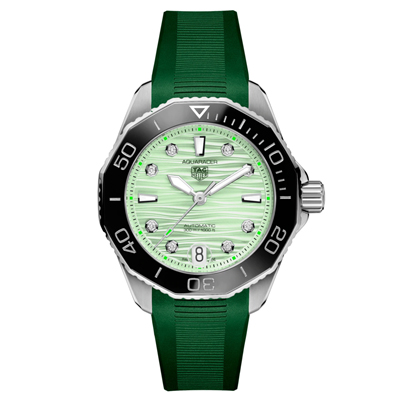 The first Asian player to rank No. 1 in the WTA singles is none other than Naomi Osaka. She is also a four-time Grand Slam champion and holds seven titles on the WTA  tour. She turned pro in September 2013 and many believe that she'll also soon be considered one of the all-time greats in tennis.
Despite being relatively new in the sport, she is already the eighth highest-earning athlete in 2020 in terms of endorsements. One of her significant endorsements is TAG Heuer.
Unlike most watch ambassadors, Osaka confidently wears a watch next to her wristband. In several occasions, she has been spotted wearing models from the Aquaracer and Connected collections. Naturally, the brand collaborated with Osaka in developing a limited-edition timepiece – the TAG Heuer Aquaracer Professional 300 Naomi Osaka  WBP231E.EB0247.
If you want the style of the Aquaracer collection, you may also want to check out our post on 9 Tag Heuer Aquaracer Alternatives (Homage & Affordable Watch Options)
View this post on Instagram
View this post on Instagram
View this post on Instagram
Alexander Zverev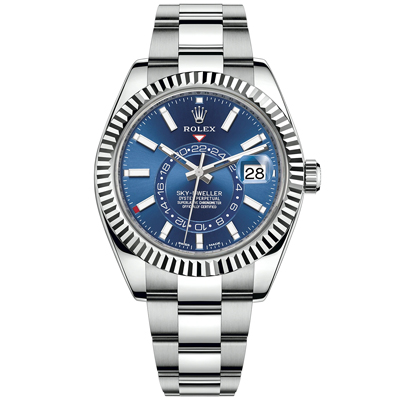 Another Rolex ambassador is Alexander Zverev. He has been in the world's top 10 since July 2017. As of January 2022, he is already ranked No.3 (next to Novak Djokovic and Daniil Medvedev). Zverev is a German professional player born into and grew up in a tennis family. Both his parents (Alexander Sr. and Irina), as well as his older brother Mischa, were all professional tennis players. As such, it is not surprising that he was the youngest player to land a spot in the Top 20 (aside from Djokovic). He has already won titles in the 2018 and 2021 ATP Finals and was able to play in the 2020 Tokyo Olympics. He is also a former world No.1 during his Junior days.
In June 2021, Zverev announced on Instagram that he has joined the Rolex family while flaunting the new Rolex Sky-Dweller he received from the brand. Since then, he has been wearing the Rolex timepiece on and off the court. Prior to this, Zverev has been an ambassador for Richard Mille. In fact, the Richard Mille RM67-02 was also called Alexander Zverev Edition Watch.
View this post on Instagram
View this post on Instagram
View this post on Instagram
View this post on Instagram
Daniil Medvedev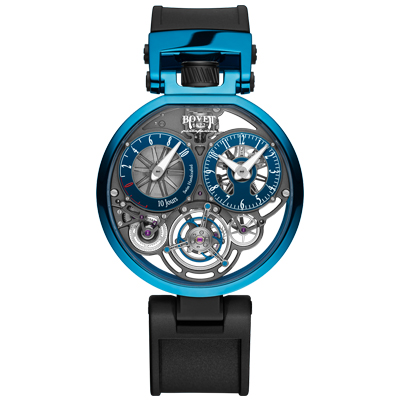 Currently ranked No. 2 by ATP is Daniil Medvedev. This Russian professional tennis player just turned pro in 2014, and he has already won 13 ATP Tour singles titles. He was also able to defeat Djokovic in the 2021 US Open. On the court, he is nicknamed "The Chessmaster" because of his strategies and unusual style. He is also remarkable for his powerful serve and groundstrokes.
The watch brand that saw his bright potential early on is the Swiss brand Bovet. The partnership between the brand and Medvedev started in 2019 when Medvedev was still in the fifth spot. Fortunately, Medvedev won his first Grand Slam title just  2 years after they signed the deal, and he proudly wore a Bovet OttentaSei Tourbillon with blue skeleton dial as he received his trophy.
View this post on Instagram
View this post on Instagram
View this post on Instagram
Ashleigh Barty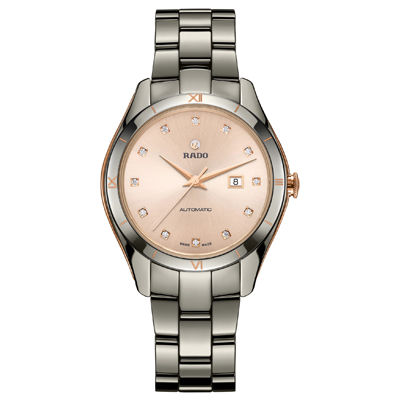 Going back to the women's division, the next we have is Ashleigh Barty. This Australian tennis player is currently in the world's No. 1 in singles according to WTA. She is also a three-time Grand Slam champion in singles and has won 15 singles titles in her WTA Tour. In addition to these, she also excels in double. She has been in the top 10 and has a career-high ranking of No. 5. She also holds a trophy as a Grand Slam doubles champion when she won in the 2018 US Open with CoCo Vandeweghe.
Barty's watch sponsor of choice is the Swiss watch brand Rado. Rado collaborated with Barty to produce eye-catching timepieces – the Rado HyperChrome Ash Barty II. If you want to know more about the brand, you may visit our post about Rado Watch Review | Are They Good Watches?
View this post on Instagram
View this post on Instagram
Simona Halep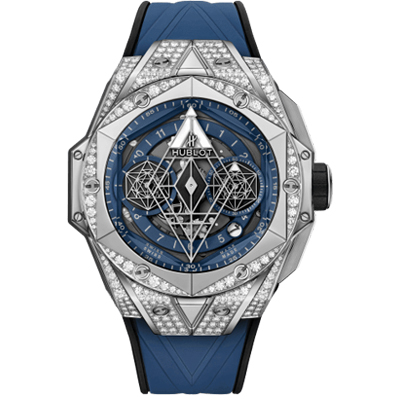 Adding to the list of "Hublot Friends" is the woman tennis player from Romania, Simona Halep. Halep has been No. 1 in singles twice for a total of 64 weeks, between 2017 and 2019. More so, from 2014 to 2021, she has always been in the top 10, finishing each year not lower than 4th place. In 2014 and 2015, Halep was the WTA Most Popular Player of the Year. For 2017 through 2019, she was the WTA Fan Favorite Singles Player.
As a friend of the brand, she has been spotted wearing different models. One of them is the Hublot Big Bang Sang Bleu Titanium. We've also listed a few Hublot Big Bang Alternatives (Homage & Affordable Watch Options)
View this post on Instagram
View this post on Instagram
View this post on Instagram
Ana Ivanovic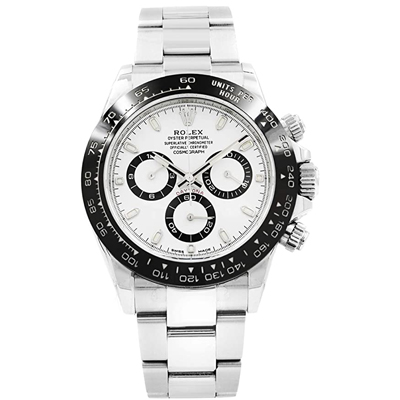 Ana Ivanovic is a former tennis player from Serbia who ranked No. 1 in 2008. She also won 15 WTA Tour singles titles. However, after landing the top spot, she struggled with the overwhelming attention she received and so failed to perform at a high standard like she used to. By December 2016, she retired from the sport.
Although she's no longer a professional player, Ivanovic continues to be a Rolex ambassador – a partnership that has started in 2008. Her personal timepiece of choice is the Rolex Daytona in stainless steel.
View this post on Instagram
View this post on Instagram
View this post on Instagram
View this post on Instagram