Here's an article for all you watch buffs out there who are ever-hungry for information from the world of watches. In this article, we first take a closer look at the history of Mido as a company, and how it has grown in leaps and bounds over the last 100 years through its various achievements. We then go into the various models of the Mido collection and the details of each model.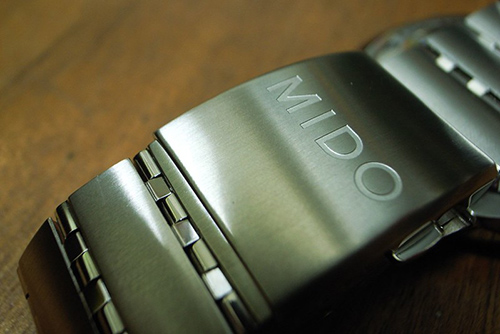 Are Mido watch good quality watches? We examine the pros and cons of these watches to evaluate them. How does Mido stand with other renowned brands?
So, read on to learn more about Mido. See what this company has to offer, along with a lot of other useful information.
History of Mido Watches


Mido is one of the premium watch brands in the world with just about 100 years of providing timepieces to thousands of satisfied customers. The company, founded in 1918 and based in Le Locle, Switzerland, has a branch office in Shanghai, China. The company is well-known for its water-resistant and waterproof watches, among other notable achievements.
Mido, which is a member of Swatch, was established by George G. Schaeren, located in Biel/Bienne, Switzerland. The word "Mido" derives its origin from a phrase in Spanish, "Yo Mido," which means "I measure." Let's take a brief glimpse at Mido's journey over the years:
The 1920s
Soon after its inception in 1918, Mido made a name by producing watches for ladies, which had enameled cases of various colors. They also made watches in art deco style for gentlemen.
In the light of the blossoming automotive industry, these Mido watches came in the form of radiator grills of the latest automobile brands such as Ford, Bugatti, Buick, and Fiat. If you're into cars- check out this article on car-inspired watches.
The 1930s and 40s
This era ushered in the introduction of the "Multifort" line in 1934, an automatic design that was anti-magnetic, as well as shock-resistant and water-resistant. It is a brand that became exceedingly popular, and the Multifort series is a popular choice in Mido watches even today.
In the same year, Mido also introduced its pioneering "unbreakable mainsprings", which was a first in the watchmaking industry. The company used a robot as their brand ambassador to portray progress and robustness. A comic strip even appeared featuring the Mido robot in several episodes.
This era brought in some successful attempts to create a central-read chronograph. The specialty of this model was the hands of the stopwatch situated in the center of the dial. Mido continues to be one of the leading producers of chronographs in the world even today.
Mido in the 1960s-70s
At the end of the fifties, in 1959, Mido introduced a one-piece case design called "Commander." They also created the thinnest ladies' watch in the world in 1967.
It was actually in the seventies that the company soared into fame with the launch of their Aquadura Crown Sealing system in 1970. This system uses natural cork rendering the timepiece waterproof.
Mido Today
The nineties saw the introduction of the Mido World Timer. This watch helps the user to know the local time anywhere on the planet at any given point in time. Mido currently ranks #4 worldwide in the production of chronometers in the Swiss watch industry
Mido Watches
Men's Mido M005.417.11.051.00 Multifort Analog Male M0054171105100
Read Amazon Reviews | See on eBay
This men's watch from Mido is mostly stainless-steel. It has a stainless-steel bezel as well. The black dial with hands in silver-tone color makes a striking contrast. It is an analog watch, and you get luminescent hands and markers. The date appears at the 4 o'clock position. The chronograph shows three sub-dials of 60 seconds, 60 minutes, and 1/10th of a second respectively.
With a sapphire crystal, the crown is of the screw-down type. With a case of 42 mm in diameter and a thickness of 10.45 mm, this watch isn't extra-slim by any means. In fact, the combination of the case and the stainless-steel bracelet gives it a slightly chunky appearance. This watch is suitable for casual wear and is water-resistant up to 100 meters (330 feet).
Click here to know more about the Multifort collection from Mido.
Mido Men's M8429.3.21.1 Analog Swiss Automatic Watch
Read Amazon Reviews | See on eBay
Here's a watch that has classy gold-plated looks, but also imparts a retro appearance that adds to its charm. The case is gold PVD stainless-steel, as is the steel mesh bracelet. The dial is silver-colored, and it has luminescent hands. The day and date appear at the 3 o'clock position, and the date is in Spanish (MIE for Miercoles, the word for Wednesday). This may be a drawback for many buyers but it does give a euro feel to the dial. The movement is automatic, and it has a 40-hour power reserve. The crystal is scratch-resistant hesalit. This watch is quite suitable as a dress watch, having slightly classier looks than the regular watches by Mido, such as those from the Multifort range.
Click here to know more about Mido automatic watches.
Mido Men's MIDO-M86004181 Baroncelli Analog Swiss Automatic Watch
Read Amazon Reviews | See on eBay
This Mido watch from the Baroncelli collection is a robust watch in stainless-steel. The case is 38 mm wide and 9 mm thick, making it a medium-sized watch, and it has a fixed bezel with a textured push-pull crown. With a 25 jewels automatic movement, you can expect value for your money. The smart black dial has silver-tone luminescent hands providing a pleasant contrast. With a scratch-resistant sapphire crystal, this watch is water-resistant up to 50 meters. The watch is 100% Swiss-made and comes with a two-year guarantee against manufacturing defects. If you are looking for simple but cool looks in a watch, this one would probably fit your requirements.
Mido Women's Automatic Watch M76024697 with Leather Strap
Read Amazon Reviews | See on eBay
To provide more comprehensive information on Mido watches, we also discuss the features of a couple of watches for ladies. The first on our list is this striking automatic watch with a bright red leather strap. It has a silver-tone stainless steel case, and the bezel is made of fixed diamonds. The Mother of Pearl dial contrasts well against the bright red leather strap, but the silver-tone hands may prove to be a bit difficult to read at night, against the Mother of Pearl dial.
The back case is transparent, and the crystal is scratch-resistant sapphire crystal. The watch is water-resistant to 50 meters (165 feet), a reasonably standard rating. So what you get here is an automatic watch that has all the regular features, but with striking looks that make put it in the dress watch category.
To find out more about Mido ladies' watches, click here.
Mido Baroncelli Heritage Automatic Ladies Watch M027.207.16.010.00
Read Amazon Reviews | See on eBay
The second ladies' watch on our list is this charming automatic watch with a leather strap. It has a retro look that is coming back into fashion nowadays. The large dial is again something that many women are favoring today, which is why we included this model. The case is silver-tone, as is the case with the hour and minutes hands. The seconds hand, however, is black.
The movement is self-winding automatic, an important eco-friendly option that is regaining popularity today. The crystal is made of anti-reflective sapphire, and the case strap is brown leather. This watch is water-resistant up to 30 meters (100 feet). Although this watch may do well in a light shower of rain or if splashed with water, you can't take it into the shower or submerge it in water.
Mido Watch Reputation?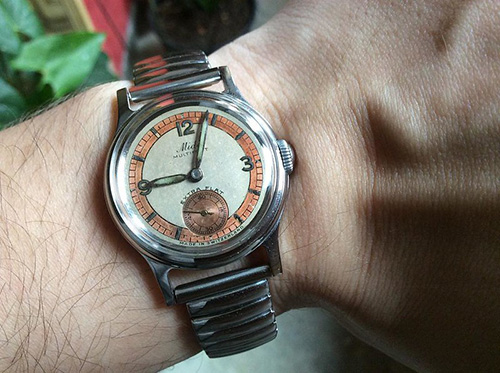 Let's consider the information that is available about Mido watches regarding company history. It has a solid track record of 100 years of manufacturing good quality watches.
One thing about Mido is the connection of the brand with the military, but the brand also offers a wide range of ladies' watches.
Mido has long been recognized as a reliable doctor's watch, but still suitably fashionable to be in vogue throughout the years. Every innovation – induction of the Multifort Series, and the launching of the unbreakable mainspring, all added to their reputation.
With the introduction of Multifort, for example, several robust features were provided, like anti-magnetic properties, water resistance, and shock resistance. They have excelled in the area of chronographs, bagging the tenth position in the world.
Are Mido Watches Good Quality?
Today, there is talk about the company not manufacturing all its movements internally. However, we need to realize that today, Mido is a subsidiary of Swatch. Hence, the quality culture of both Mido and Swatch is not likely to be something to be taken lightly.
So, coming to the primary concern you may have – you are considering buying a Mido watch, but you want to be sure. We have gone into the finer details of Mido watches. Consider the brand reputation and the track record of the company. You can confidently buy a Mido watch and be assured of a good product that will provide you with years of satisfaction. Mido falls somewhere in the mid-range of all brands in the Swatch group along with brands such as Hamilton or Certina. Mido is often compared to other Swiss watch brands such as Rado, Tissot or Longines.
Where to Buy Mido Watches
If you're looking to purchase a Mido watch, you can check out all of the brands' models on their website although you'll need to find an authorized dealer through their store locator as they do not sell directly online.
To shop online, see Mido watches here on Amazon.
Shop Mido on eBay for new and pre-owned.
Other options include Macys, Nordstrom, and Jomashop.
Readers in the UK can also check out Mido on Jurawatches.co.uk
Mido after-sales service
A valid question that you may ask about Mido watches is the after-sales service. You may be satisfied to know that Mido has a dedicated customer service department. In fact, Mido offers two categories of services – complete maintenance service and partial maintenance.
There are several benefits of giving your watch to an authorized service center for servicing. Firstly, you get a two-year guarantee, whether it is complete or partial services. You also get a "waterproofness" guarantee, and with ultrasonic cleaning on the case and the bracelet. This facility is something that you won't get from non-Mido service centers.
Stages of complete maintenance service
The watch case is opened, and the crown, winding stem, dial, and hands are removed. Next, all the parts are dismantled, and any worn parts are replaced. At this stage, the movement parts are oiled, assembled, tuned, and checked for correct functioning according to the Mido quality standard. The watch is then restored to its original condition after checking for water resistance. The functioning gets a final check, technically and aesthetically, before returning it to the customer.
Stages of partial maintenance service
Partial maintenance includes checking the function of the watch and cleaning the case and metal bracelet. Any faulty parts are also replaced, and the watch is restored to its original condition, and it is checked for water resistance. All the technical functions are tested, and the watch gets a final aesthetical check before returning it to the customer
All Mido watches come with a 24-month warranty on work done in either of the two categories of servicing.