Car enthusiasts and watch aficionados have a lot in common. They admire fine craftsmanship and appreciate the design of a beautiful machine. Likewise, they know that aesthetics can matter just as much as what's going on underneath the surface. Both groups also have strong opinions about which countries make the best product.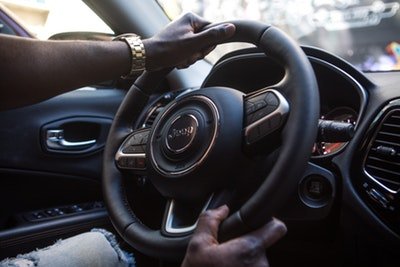 Of course, just like car enthusiasts, every watch aficionado has their favorite piece. For those collectors who happily reside in both camps, there are a plethora of auto-influenced watches that will hit the sweet spot. Read on to learn about the perfect timepieces for the lover of both cars and watches.
Best Watches For Car Enthusiasts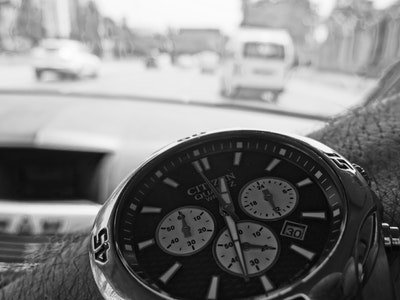 Any car lover will appreciate the history of the chronograph, a tool that has been intimately linked to car racing since the sport's beginning. For almost two centuries, it was established fact that the first chronograph was invented in 1821 by a French watchmaker, Nicolas Mathieu Rieussec, who wanted a tool for tracking the speed of racing horses.
However, in 2013, a chronograph designed in 1815 by another French watchmaker, Louis Moinet, was discovered and sold for more than $65,000. Moinet's invention was intended to be used by astronomers.
Though Moinet's invention was technically first, it was Rieussec's purpose that established the day-to-day use of the chronograph. The new type of timepiece could be used to measure the speed of racing competitors, whether that be horses or, a full century after its invention, automobiles.
Chronograph wristwatches wouldn't enter the scene until 1913 when Swiss watchmaker Longines released one. Soon after, numerous other watchmakers were making their own chronograph wristwatches. Progressing through the 20th century, chronographs became one of the most popular features for watches and to this day, even as digital stopwatches and mobile phones serve the same purpose, the chronograph watch remains popular among watch collectors and car enthusiasts alike.
Chronograph Watches For Car Enthusiasts

With the chronograph watch's long history as a tool for racers, it should be no surprise that many car enthusiasts seek out the feature – even if they don't actually race. Some of the best affordable chronograph watches on the market have been designed with the driver in mind.
Take, for instance, the special edition Tony Kanaan Chronograph made by Luminox (see on Amazon). Kanaan is a renowned Brazilian racecar driver who helped design this timepiece, which includes his logo on its bright yellow face. If you're a fan of Formula 1 racing, see this other feature article we've done about F1 watch designs and some of the watches that famous drivers wear on their wrists.
In addition to the chronograph, this Swiss-made wristwatch utilizes the company's trademark luminescent design and reliable quartz movement. Even if you never take it around the track, it is sure to be a favorite in your collection.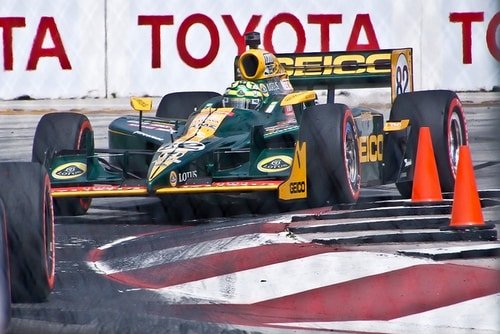 If you're looking for something with a little more of a throwback design, check out the CT Scuderia Corsa Chronograph Watch (check Amazon's price).


Unlike most modern watches, the buttons of this Italian watch are on the top of the case, not the sides. This is because the watch was specifically designed to resemble the official stopwatches of speed racing. Though it is an Italian company, the mechanics are Swiss made and the movement is Swiss quartz. The large numbers and stylish hands help make this feel like a wristwatch from another era.
An acclaimed UK watchmaker, Bremont has teamed up with a fellow British company to produce the Jaguar MKII Chronograph Watch.
This watch's design is based on the 1960s car designs and includes the classic Jaguar logo on the face. The font is even based on the look of the instruments that could be found in the much loved and forever cool E-Type Jaguar. With its leather straps, wearing the MKII on your wrist will feel a bit like slipping into a classic car (with a price tag to match).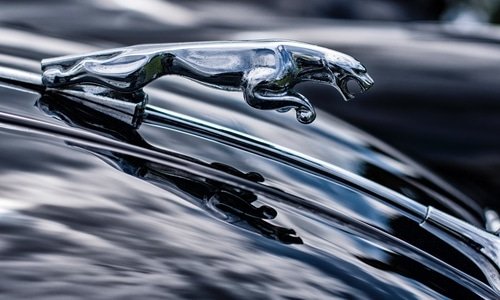 If your budget is a little more modest, consider the
CA0649-06X, one of Citizen's Eco-Drive watches
(
find the Amazon price here
). This watch wasn't specifically designed for car enthusiasts or have an automobile design pedigree, but it's still a handsome timepiece. In addition to Citizen's solar-powered technology, this watch features a chronograph that can measure down to 1/5
th
of a second and up to 60 minutes. The sleek two-subdial face and the brown leather band will look great with any outfit or hanging out the window of a fine sports car.
Car-Inspired Watch Designs

As discussed, watch lovers and car collectors have a lot in common. It's no surprise, then, that their two worlds would merge with a wide array of watches that have been directly inspired by specific classic cars.
Luxury Swiss watchmaker, Baume & Mercier, has gotten into this particular game with their limited edition Capeland Shelby Cobra Men's Watch. The design is based on the famous 1963 racecar (alternatively called AC Cobra) and uses the inspiration brilliantly.
With an automatic Swiss movement, the multiple dials of this analog watch harken back to the classic Cobra dashboard design. Including a tachymeter and a chronograph, as well as either leather or black rubber strap, this watch is a car lover's delight.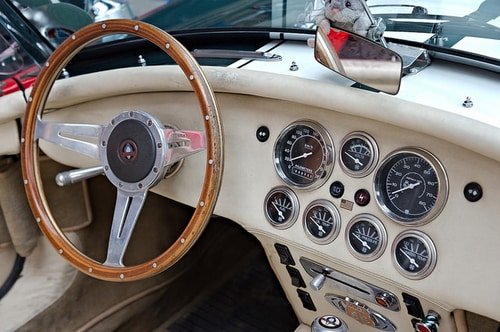 Meanwhile, a fellow Swiss brand, Hublot, has partnered directly with Ferrari for a whole line of sports car-inspired watches. The watches include various styles and features, including tourbillion watches and chronographs. These incredibly complex watches show off the mechanical wonder inside with see-through faces that give the impression of staring straight into a powerful car engine.


You can find them on Amazon, but be warned there might be some sticker shock!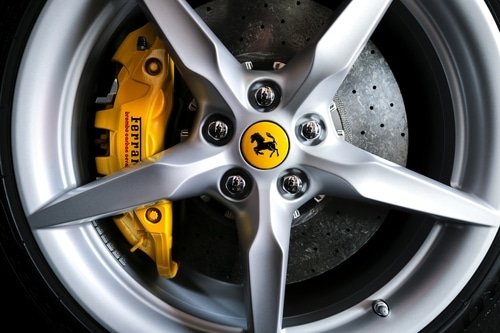 Specialty watchmaker Autodromo doesn't just have a line of car-inspired watches: their entire collection pays homage to fine automobiles of yesteryear. Every face design evokes the dashboard dials and body designs of some of the coolest cars ever made, including a Le Mans-inspired piece.
Race-Inspired Watches
Tag Heuer Monaco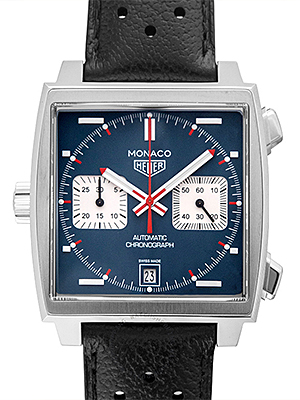 $US Price | See on eBay | UK Price
TAG Heuer Monaco is an iconic watch launched in 1969 that became popular when the Hollywood star Steve McQueen wore it in his 1971 film entitled Le Mans.
Since then, the mention of the watch has become synonymous with McQueen. However, this automatic chronograph timepiece was actually launched in honor of the Monaco Grand Prix. During that time, it was the first automatic square-cased chronograph.
The production of TAG Heuer Monaco stopped around the mid-70s. However, it was later re-designed and re-introduced in 1998. In 2003, and in the years after, more versions of the TAG Heuer Monaco have been introduced to the watch market.
If you're a fan of motorsports and the look of the Monaco but don't have the budget, take a look at these more affordable Tag Heuer Monaco Alternatives.
Ferro & Company Distinct 3
Speaking of the Le Mans 24 hour race, we next come to Candian watch brand Ferro & Company. The brands' timepieces are retro-designed, mainly inspired by vintage cars and planes.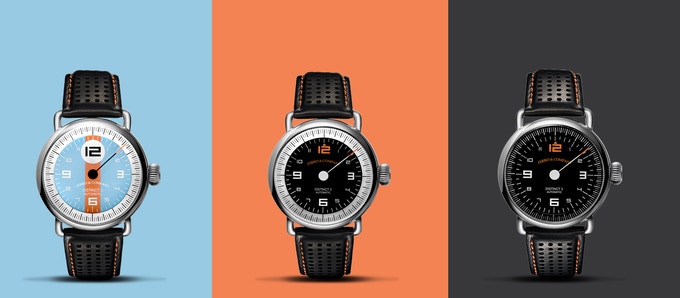 In 2020 the brand launched a crowdfunded series of race-inspired watches. The Distinct 3 series pays tribute to the race.
Distinct 3 will be available in 3 styles (Gulf Series / Grand Prix Series / Petrol Series) and 4 different movements (Swiss ETA 2824 Automatic, Swiss STP1-11 Automatic, Miyota 9015 Japan Automatic, and Swiss Ronda 715 Quartz). Each movement will be limited to 1000 units.
Click here to see their crowdfunding campaign on Kickstarter.
Affordable Car-Inspired Watches
When car and watch companies work together, the result is commonly costly watches that reflect their prestigious histories. But not every car-inspired watch is overly expensive.
The DeLorean Motor Company has gotten into the game with a series of watches inspired by the infamous 1980s sports car, most recognizable from the Back to the Future movie franchise. These fun analog watches feature the classic DMC logo, nicely reflecting the original design of the iconic (albeit, less than successful) automobile, and retail for less than $150.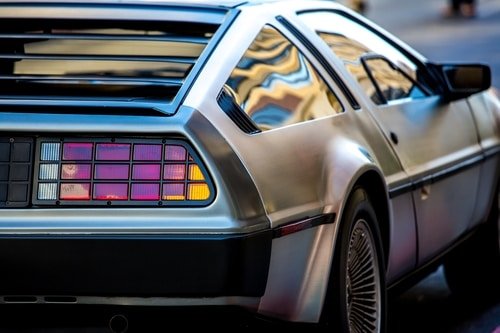 Finally, there's the Runwell Detroit Unisex Watch by American watchmaker Shinola. While not technically a car-inspired watch, its origins in Detroit, simple design, and refined craftsmanship will definitely appeal to any car lover.
Mixing a stainless steel case with a leather strap and luminescent hands, this is a watch for anyone who loves the open road.
If you've been looking for the perfect gift for the car enthusiast in your life, or you just want a timepiece to hang out the window while you drive through town, these watches will definitely make an impression.


Yet another Swiss watchmaker, Tissot creates the race-inspired T-Race MotoGP 2018 series a line of timepieces that borrow stylistic flourishes from both car and motorcycle dashboards and dials.


Since there is a close relationship between car racing and motorcycle racing we've included this design inspired by motorbike racing. Tissot has created this watch to celebrate their partnership with Spanish GP racer Marc Marquez is a limited edition watch and features his colors.
Related Video: 5 Things Car & Watches Have In Common