Hamilton Watch Company is a Swiss manufacturer of wristwatches currently based in Bienne, Switzerland. Yes, you read that right, and Hamilton is a Swiss brand.
However, many consumers still perceive the watch brand as an American one. But they are not entirely wrong, the Hamilton Watch Company can trace its roots back to Lancaster, Pennsylvania.
Continue reading below for a complete brand overview. But if you're ready to buy a Hamilton watch, you may be looking for this separate article from our list of recommended Hamilton watches.



The brand's first products were also NOT wristwatches, Hamilton's first produced pocket watches.
When the market shifted to wrist watches after World War, Hamilton practically had no choice but to join the trend. Since then, Hamilton has been the go-to brand of movie producers and even lead characters. The Ventura became widely known because it was seen on Elvis Presley's wrist in Blue Hawaii. Hamilton watches were also used in Men In Black 3, Interstellar, and A Good Day To Die Hard, among many others.
History of Hamilton Watches
Early Beginnings
Hamilton was founded in 1892 in Lancaster, Pennsylvania, in the US. The Hamilton Watch Company was housed on a 13-acre complex in Lancaster. Later on, the company also took possession of Aurora Watch Company's machinery after incorporation.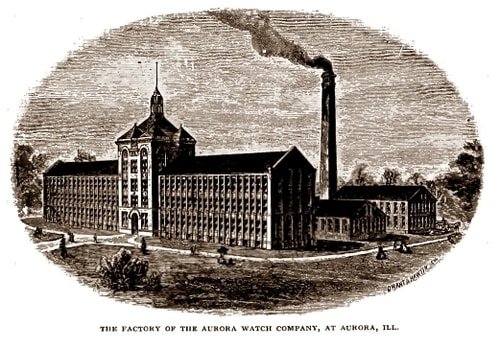 Its first products were pocket watches, primarily focusing on their quality and accuracy. Its primary customers were the railroads.
During the expansion of railroads in the US, Hamilton captured more than 50% of the market, around 56% to be more exact. Railroads purchased all of Hamilton's production because of its commitment to accuracy.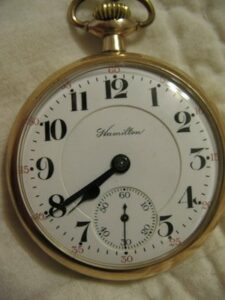 The first watch made to bore the brand Hamilton was an 18-size 17-jewel pocket watch in 1893. In the first fifteen years of the watch brand, only two size movements were produced – the 18-size and the smaller 16-size.
In 1912, Hamilton released its first series of pocket watches – the Broadway Limited. It was marketed as the "Watch of Railroad Accuracy." And the slogan became a hit as Hamilton became known for making accurate railroad watches.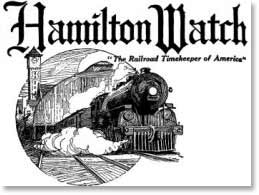 The Introduction of Hamilton Wristwatches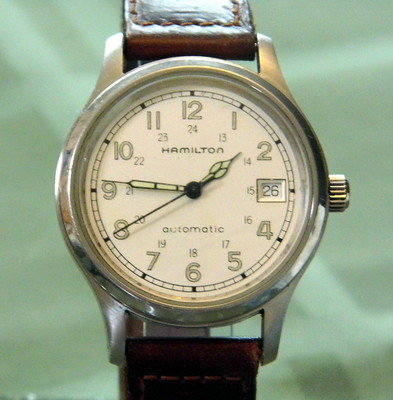 In 1914, Hamilton became an official supplier to the US Armed Forces, and the brand expanded its reputation for producing quality timepieces by equipping the service members with field watches.
This also marks the shift in the company from making pocket watches to wristwatches.
Hamilton finally launched its first wristwatch in 1917. It was mainly designed to appeal to men entering World War I and contained the 0-sized 17-jewel 983 movement originally designed for women's pendent watches.
Hamilton Watches Used in Aviation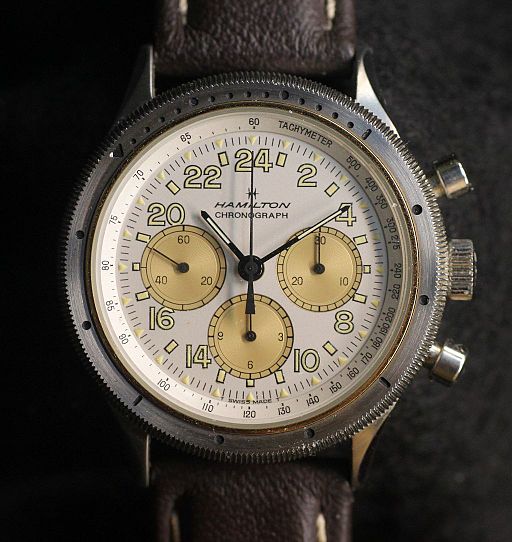 The brand's first foray into aviation was in 1918. It also marked the beginning of its prestigious history of serving the flying community. A Hamilton aeronautical watch accompanied the first American airmail service between Washington DC and New York.
A Hamilton watch was also worn when the first aviator reached the North Pole in 1926. Admiral Richard E. Byrd made this aviation milestone and circled for around 13 minutes over the Pole before returning to his base.
The following year, 1927, a precision Hamilton watch was also instrumental in helping pilots on their first flight from California to Hawaii. It was quite challenging to find the islands in the middle of the vast Pacific Ocean, and a mistake of a few degrees could result in missing the islands altogether.
Because of this, Hamilton became famous for its accuracy in flight, and by the 1930s, the brand was the official watch of four major American commercial airlines.
In addition, Hamilton was also the official timekeeper of the first coast-to-coast service from New York to San Francisco.
Hamilton Watches in Movies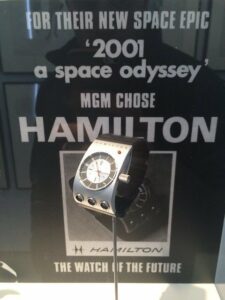 In 1932, two Hamilton watches, a Boulton and a Flintridge appeared in the film Shanghai Express. It was the brand's earliest appearance in a Hollywood movie and the watches served as important devices that advanced the movie plot.
In 1951, the movie The Frogmen was nominated for two Academy Awards. This movie also made Hamilton watches well-known in the world of cinema. The movie showed how robust Hamilton watches are and featured practical military watches in action on the big screen.
If you're a movie buff, you'll want to check out our full article on Hamilton watches that have appeared in Hollywood movies.
Hamilton Creates First Electrical Watch
In 1957, Hamilton revolutionized the watch industry by producing the world's first electrical battery-operated watch – the Ventura. The renowned industrial designer Richard Arbib created the Ventura featuring a unique, futuristic, shield-shaped design. The watch became an instant hit with the public.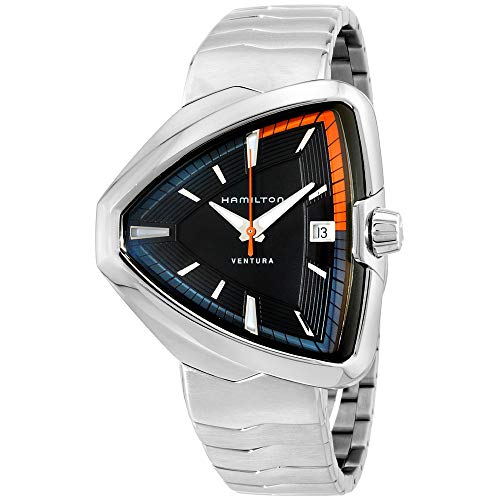 The Ventura became even more popular when a megastar and Rock and Roll figurehead, Elvis Presley, wore it in his musical comedy Blue Hawaii. The watch was mainly chosen for the legendary performer's character.
Hamilton did not stop with the Ventura. Designer Richard Arbib continued to create more watches, and Hamilton produced other electrical watches, each with an asymmetric design. Among these watches was the Altair, which was perceivably the most dramatically asymmetric and was produced in a limited edition of 1,600 pieces. You can still occasionally find these for sale on eBay.
In 1966, Stanley Kubrick approached Hamilton to create unique timepieces for his new futuristic film, 2001: A Space Odyssey. The Hamilton team did not disappoint him and provided a wristwatch and a desk clock that proved almost as iconic as the film itself.
Later on, they released the Pulsar, the world's first digital electronic watch. The display was created using LEDs activated by a button on the side of the solid gold case. Hamilton produced only 400 pieces, and each was sold for $2,100, more than the price of a car at the time. However, the Pulsar has not held its value and can be found on eBay now for much less.
A New Era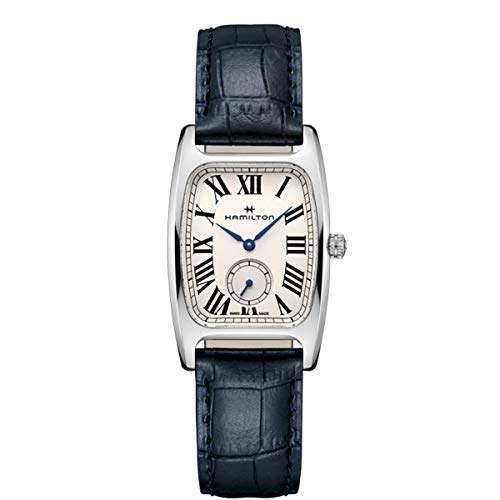 On May 16, 1974, SSIH, known as the Swatch Group, purchased Hamilton. Regardless, Hamilton remained in the US and retained its reputation for producing quality, precision timepieces.
After years of producing futuristic designs, classic watches were again made in the 1980s. The brand revived and reintroduced its designs from the 20s through the 60s. It brought back old favorites such as the Boulton, Ardmore, Wilshire, and Ventura, leading to classic watches.
In the 90s, Hamilton once again made appearances in Hollywood movies. Hamilton watches were found on characters' wrists in major films such as Men in Black, Lethal Weapon 4, Independence Day, The Talented Mr. Ripley, and Die Hard.
By 2003, Hamilton transferred its headquarters and production facilities to Biel, Switzerland. The move allowed the brand to add the ultimate quality mark "Swiss made" to each watch produced in its new location.
In 2011, the brand started developing its personalized automatic calibers, H-21, and H-31. Three years later, the H-10, H-30, and H-40 followed, each offering extended power reserve of up to 80 hours.
More Hollywood Exposures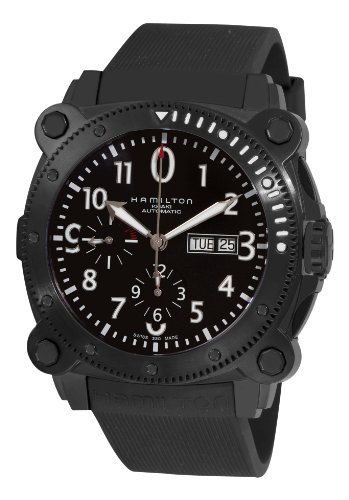 Hamilton continued closely working for characters in hit movies. In 2014, designers collaborated to develop a unique timepiece for the lead character in the movie, Interstellar.
The following year, 2015, Hamilton again appeared on the big screen. The Khaki BeLOWZERO appeared on the wrist of the main character in Ridley Scott's epic adventure, The Martian. The timepiece underlined the strength and determination of the character Mark Watney who is left behind on a mission to Mars.
After appearing in more than 450 movies, Hamilton provided a Khaki X-Wind automatic chronograph for Jake Morrison, a pilot in the sci-fi blockbuster Independence Day: Resurgence.
Recent History
In 2017, Hamilton celebrated the 60th anniversary of its iconic Ventura watch. It was first launched in 1957 and was the world's first-ever electric watch. It gained a legion of fans when it was first launched, including the superstar Elvis Presley.
In the same year, 2017, Hamilton became the Official Timekeeper of the Red Bull Air Race World Championship. The race featured 14 of the world's most talented aerobatic pilots, and all of them compete for the prestigious title of world champion. To earn such a title, the pilots had to go through the race stages in eight different countries.
By 2018, Hamilton proudly celebrated its first century of timing the skies. Hamilton has been the choice of professional aviators since 1918. This is primarily because of the brand's commitment to accuracy and innovation, a taste for adventure, and a focus on precision.
Where Are Hamilton Watches Made?
The Hamilton Watch Company was originally based in America, producing its watches there from 1893 until 1969.
American manufacturing ended in 1969. Meanwhile, the Hamilton Watch Company underwent a series of mergers and acquisitions. As such, the brand became a diversified conglomerate and then later on integrated into the Swatch Group.
Hamilton is now part of the Swatch Group and is considered on the lower end of the hierarchy of the company considering it also owns high-end brands including Blancpain, Breguet, Glashütte Original, Longines, and Omega.
Some components of Hamilton watches are more likely made in factories in the Far East, such as China and Thailand, using more automated production line processes.
On the other hand, the movements are mostly standard off the shelf. The finishing parts may not be high levels like those of Omega watches, but they are still high quality.
Hamilton Watch Reputation
Hamilton watches have a strong heritage and are highly regarded compared to other watches in the same price range. Hamilton is known for designs that echo styles from the 1920s, '30s, and '40s. They once used American in-house movements when the company was still under American ownership.
While Hamilton is not considered a luxury or premium brand, it receives very positive reviews from watch enthusiasts. Many consider it an underrated brand, considering the quality and price range. Now affiliated with the Swatch Group, Hamilton is backed with Swiss ETA automatic movements.
A mid-priced watch brand, Hamilton is also one of the more affordable Swiss-made brands, with many of their watches retailing for under $500.
Click here to see our list of recommended Swiss Watches Under $500 (spoiler: it includes Hamilton)
Hamilton watches don't appreciate in value as much as luxury brands such as Rolex and Omega. However, the brand is still known for producing high-quality timepieces that garner respect in watch circles.
Hamilton was even named one of the 10 Swiss watch brands benchmarking the industry along with Alpina, Longines, Omega, Rolex, and TAG Heuer.
Hamilton watches are also viewed as a reputable combination of casual and dressy mid-range watches.
The brand's ability to produce sporty and even futuristic timepieces speaks of its versatility.
Are Hamilton Watches Good Quality?
Hamilton watches are of unreputable quality. Through various forums, watch enthusiasts, collectors, and owners of Hamilton watches overall have good things to say about the brand.
The Hamilton Khaki is still considered one of the best field watches available in its price range, and the Hamilton Khaki King made our list of best pilot watches under $500.
The brand has so many different styles and types of watches that many shoppers don't know where to start, so we've developed a list of recommended Hamilton Watches to help you narrow down your search. Hopefully, the article helps give you some ideas of which Hamilton watches to take a closer look.
Hamilton is often compared to other Tissot and Glycine since all three Swiss watch brands compete in a similar price range with similar product lines.
Although the brand is not typically compared with Omega, some models are sometimes compared head to head. Many owners feel that their Hamilton is just as well-made and reliable as the premium brand. Hamilton is known to have excellent attention to detail and has been a solid performer over time.
Hamilton watches are indeed good quality, especially when considering the build quality and price. They area good value for money in the mid-price range ($250-$500) for this class of watch. Considering that many fashion watch brands, using inexpensive Japanese quartz movements and inferior parts, often sell in a similar price range as Hamilton watches – some watch experts would say it's an undervalued brand.
Hamilton Watch Warranty Policy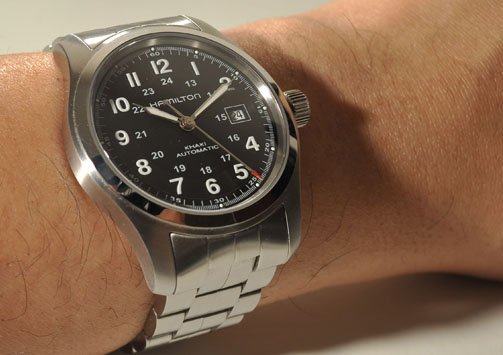 Each Hamilton watch is covered by a two-year limited warranty by Hamilton International Ltd., effective from the date of purchase. The international Hamilton warranty covers the material and manufacturing defects existing at the time of delivery of the purchased Hamilton watch.
As covered by the warranty, your watch may be repaired free of charge. Or, if necessary, the watch may also be replaced by another Hamilton watch of identical or similar characteristics.
The warranty certificate must be dated, fully and correctly completed, and stamped by an official Hamilton dealer. Otherwise, it is void.
In addition, the manufacturer's warranty does not cover:
The life of the battery;
Normal wear and tear and aging (e.g., scratched crystal; alteration of the color and/or material of non-metallic straps and chains, such as leather, textile, rubber; peeling of the plating);
Any damage on any part of the watch resulting from abnormal/abusive use, lack of care, negligence, accidents (knocks, dents, crushing, broken crystal, etc.), incorrect use of the watch, and non-observance of the use directions provided by Hamilton International Ltd.;
The Hamilton watch is handled by non-authorized persons (e.g., for battery replacement, services, or repairs) or which has been altered in its original condition beyond Hamilton International Ltd.'s control.
Should you need more details, visit this page.
Where To Buy Hamilton Watches
You can buy directly from Hamilton's website.
Or you may also choose from hundreds of Hamilton watches on Amazon.com
If you want to visit a physical store or a service center, the Hamilton store locator can help you find the ones nearest to you.
Closing Words
Hamilton offers quite a wide range of watches. Starting at around $300 and going all the way up to $6,000 or more, you can have a Hamilton watch that will perfectly suit your budget. We've shortlisted many of their mid-range watches across all different categories and styles: from field watches to pilot to dress watches, the brand has watches that many watch aficionados would love to have.
If you are more of an old soul, there are also vintage Hamilton watches that you can buy online. Hamilton is one of the top brands in vintage watches, and the video below explains why.