A watch is many things. First and foremost (arguably), it's a timepiece. Beyond that, it can be a fashion statement, a status symbol, a personal assistant, a very expensive calculator, and so much more. For many collectors, a watch can be another thing: an investment. Excuse the pun, but some watches are timeless.
Watches from some brands are considered investments, a valuable asset similar to gold or jewels. While some people might think all luxury watches appreciate over time, the opposite is true. Most watches, regardless of sentimental value, will lose value over time. However, several brands (and particular watch models) hold their value better than others. 
When looking to invest your hard-earned money into an expensive watch, it helps to know which brands retain their value and reward a smart investor. Here are some of the few watch brands that in general hold onto (or increase in) value the best.
Top Watch Brands That Hold Value
Rolex: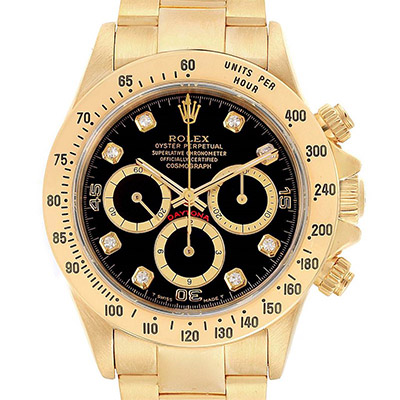 I could ask a stranger on the street to name a brand of watchmaker and odds are, the first answer from most of them will be the same: "Rolex."
Rolex established itself in the early years of the 20th century and has rightly maintained its reputation as a maker of exquisite timepieces which is part of the reason these watches are seen on the wrists of wall street investment bankers and celebrities around the world.  
It's also the main reason we suggest an entry-level Rolex as a graduation gift, not only is it a classy way to honor a student who has completed a major milestone in life, if well maintained can be a family heirloom and valuable investment to hand down to future generations which you cannot say about many gifts.
Rolex was also very culturally savvy. Rolex watches appeared on Sean Connery's arm in the first canonical James Bond film, Dr. No. They also accompanied climbers to the top of Mt. Everest. As a company, Rolex smartly found a way to thread the needle between being well-known without ever losing their cachet as a luxury brand.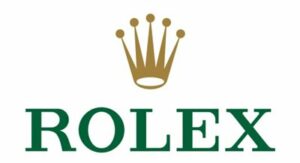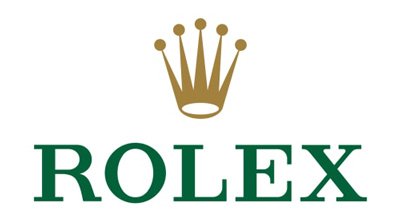 For that reason, it will probably not surprise you to learn that of all watch brands, Rolex is often listed as the brand that holds its value the best.
In fact, not only do Rolex watches hold their value, some of their lines, like the Deepsea Sea-dweller, but have also tended to increase in value over time.
I love watching shows like Antiques Roadshow PBS, and this has to be one of the coolest short clips. I love the humble guy and the genuine surprise when he finds out how much it's worth. Good thing he kept the original box and paperwork!

Looking beyond Rolex
While Rolex may have captured broad cultural awareness, it's hardly the only luxury brand, especially among enthusiasts.
Patek Philippe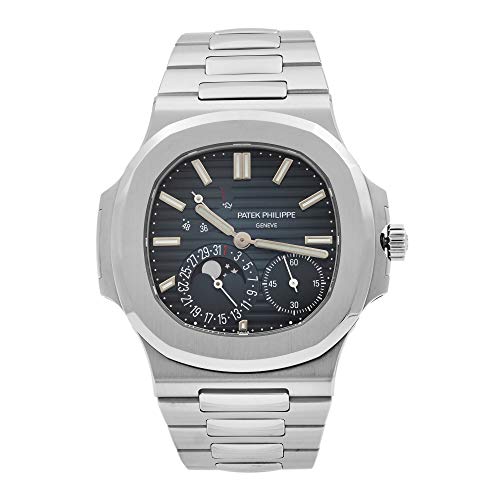 Initially launched in 1839, Patek Philippe stands tall as a Swiss luxury watchmaker with over 180 years of experience. The founding members Antoine Norbert de Patek, François Czapek, and Jean Adrien Philippe set out on a mission to manufacture mechanical marvels that took the watchmaking industry by storm.
Worn by Royals and celebrities, Patek Philippe has many incredible milestones to its name. From making the first-ever Swiss wristwatch for the Countess Koscowicz of Hungary, to patenting mechanisms like a perpetual calendar, the first double chronograph, multiple time zone for wristwatches, and self-winding mechanism caliber 12-600at. To this extent, the brand holds its name for the most expensive watch sold at an auction for close to 23 million dollars.
That's not all. Given that Patek Philippe kept pushing for excellence and supremacy, they even made their own certification known as the PP seal. Watches with this PP seal guarantee precision and accuracy for many years to come. One such is the legendary Calatrava collection, embodying the true essence of Patek Philippe with the most intricate designs and attention to detail like no other.
Find out why Patek Philippe is so expensive.
Vacheron Constantin

A heritage watchmaking company, Vacheron Constantin, set up its shop as early as 1755. In 1996, Richmont Group acquired the brand and remains one of the oldest luxury Swiss watchmaking. Famous for manufacturing complex and sophisticated mechanical timepieces, Vacheron Constantin focuses on precision, simplicity, and elegance as their underlying theme for wristwatches.
Given the brand's legacy, every Vacheron Constantin tells a tale of its rich heritage. With over 1500 types of timepieces to their name, the brand maintains its name for one of the largest collections in the world. Consequently, Vacheron Constantin, too, holds a place on the list of the most expensive pocket watch sold at an auction. Initially made for the King of Egypt, the Fouad I timepiece was auctioned for 2.7 million dollars in 2005. This timepiece, to date, remains the brand's most complicated watch with over 57 horological complications and 2,826 individual components.
Other noteworthy timepieces include the Traditionelle and Metiers D'Art. The Traditionelle comes in a 42 mm case diameter with 18 rose gold case and timezone for 24 cities. The Metiers D'Art for women showcases the brand's exquisite art on the face of the dial, portraying unparalleled style and sophistication.
Jaeger LeCoultre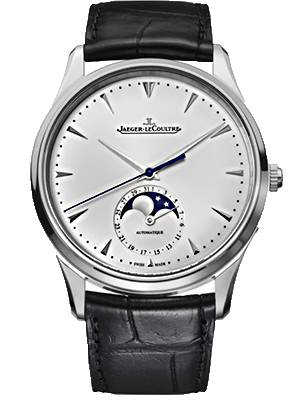 Jaeger LeCoultre, founded in 1833, now works as a subsidiary of the Richmont Group. Located in Vallée de Joux, the brand designs manufactures, assembles, and tests their watches all under this one facility. Over the last 188 years, Jaeger LeCoultre has developed over 1200 calibers. In light of all the outstanding movements, various other brands like Patek Philippe and Vacheron Constantin have adapted Jaeger LeCoultre's movements into their own. This stands as a testament to its accuracy and precision.
The brand's list of achievements also extends to some iconic collections such as the Reverso, the Atmos, and the Master collections. The Reverso collection stand's out for the brand's Art Déco movement in rectangular watches.
The Atomos is a unique piece where the movement comes in a glass chamber, operating based on the atmospheric pressure of the room. Finally, the Master collection offers a retake on its masculine editions with its twist. Above all, Jaeger LeCoultre takes pride in holding a large number of patents, the latest being the Master Grande Tradition Gyrotourbillon Westminster Perpétuel.
Jaeger LeCoultre watches are not affordable by many. Check out these affordable Reverso alternatives!
TAG Heuer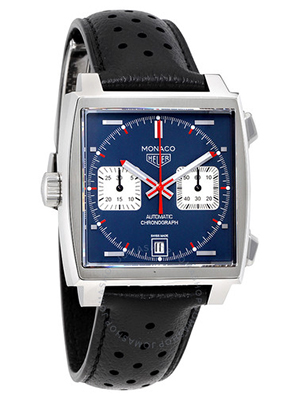 TAG Heuer is a household name for luxury watch brands worldwide. Founded in 1860, TAG Heuer makes not just watches but also fashion accessories. At the time of its inception, the company's founding members relied on family leadership and technology to build the company into what it is today. Subsequently, the high-quality and bold design formed the epicenter of all TAG Heuer watches.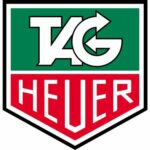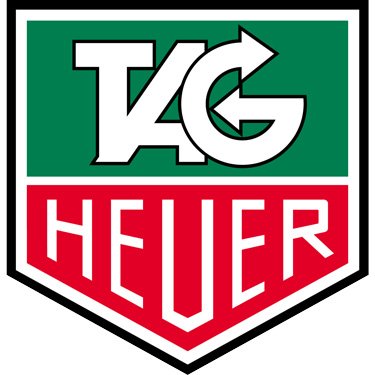 TAG Heuer has many patients to its name. The first is the crown-operated key-less winding system. As the demand for innovative timekeeping rose in medicine, sports, and different industrial needs, TAG Heuer unleashed its aptitude to make precision watches. With the passing of every generation, TAG Heuer uses years of watchmaking expertise to make modern innovative watches. The Formula 1 Chronograph, Carrera Senna Edition, and the Monaco collection are remarkable TAG Heuer watches.
Omega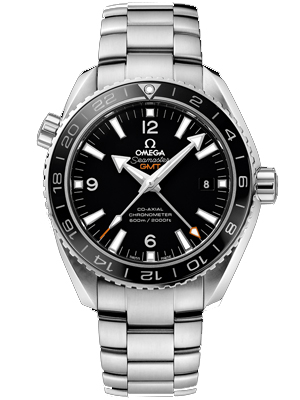 Omega, a brand considered a rival for Rolex, makes innovative watches with the best technology and a century worth of watchmaking expertise. Initially founded in 1903 and rebranded to Omega SA in 1982, the brand functions as a subsidiary of the Swatch Group.
What makes Omega so prestigious and unique? The brand's customers range from Royal Flying Corps in combat units, astronauts in Apollo 11 who took their first step on the Moon, and US Armed Forces. In addition, Omega has once been the official timekeeper of the Olympics game in 1932 and was also worn and endorsed by many celebrities and politicians. Each timepiece by Omega goes through rigorous testing for accuracy and resistance to shock, magnetic waves, and water. For these reasons, Omega has secured its seat amongst the top-ranked luxury watchmakers.
Omega makes functional-specific watches for activities in space, water, and sports. One of the most famous collections, the Speedmaster remains most sought after by watch enthusiasts. Built with Omega's co-axel chronograph, carbon dial, and platinum case, the Speedmaster is the true essence of Omega's vision and value.
A. Lange & Söhne


Originally established in 1845, A. Lange & Söhne shut down due to nationalization policies during World War II in Germany. And later revived in 1990 with its headquarters based in Glashutte, Germany.
A. Lange & Söhne manufactures hand-assembled watches embodying the pinnacle of horological artistry. The brand focuses on intricate designs and quality aesthetics. One of the brand's most iconic models is the 1815 flyback chronograph, that is accurate to one-fifth of a second.
Is a Watch a Good Investment?
Above all, I said that a watch could be an investment, and in a certain way, that is true. In another, more technical sense, though, it's probably the absolute wrong way to think of a watch or any luxury fashion item.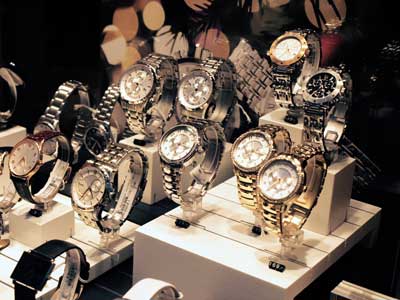 Remember how Rolex appearing on James Bond's arm helped catapult the brand into the popular consciousness of the world? Brands are always trying to recapture that magic with different branding campaigns and product placements. Sometimes these campaigns work amazingly, sometimes they backfire.
That is to say, with something as beholden to cultural shifts and fashion tastes as a watch; it would be a big mistake to treat it like it were stock or bonds. Rolex is on top of the world right now and isn't likely to topple anytime soon, but anything could happen. A cultural misstep could send the value of your watch tumbling.
If you're serious about starting a watch portfolio check out these quick tips and top 4 brands to consider investing in:

Yes, a watch is an investment, but mostly in a personal sense. If you're buying a watch, you should buy one that fits your style and personality. Those are the most important factors; resell value should be a secondary concern, at best.
While there is a surge in smartwatches and even hybrid smartwatches, it's unlikely these will ever hold their value. Technology advances at a frenetic pace and any gadget or device that relies on tech features will likely lose value over time as technology gets more advanced.
Click here to see the most expensive smartwatches available….the question is will these hold their value over time?
These watches will most likely end up being outdated, just think of your first laptop or cell phone. I remember paying almost $2,000 for my first laptop, I can now buy a "low-end" laptop for a fraction of the price but it has 5 times the memory and processing speed that my original one had.
The point is if you are looking for a long-term watch investment, stick to classic watchmakers, not cool new gadgets. 
Whatever reasons factor into your watch-buying decisions, never buy a watch that you don't personally love, and that's the value that really matters.
Mechanical or Quartz?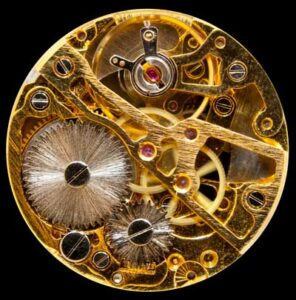 From a purely functional perspective (accuracy) quartz movements are superior to mechanical. Even when solely discussing technical merits, that will be a controversial statement. If the main purpose of a watch is to keep track of time (again, arguably), then the fact that even a cheap quartz watch is more accurate than the best mechanical watch is hard to dispute. See more about quartz vs automatic here. 
Yet, the reasons some watches are valuable these days rarely have anything to do with accuracy.
While precision craftsmanship does make for a more accurate mechanical watch, the most expensive watch brands in the world (think Rolex and Patek Philippe) can demand a high ticket price because of their style, technical sophistication, and, of course, reputation.
Even the most sophisticated quartz watches are the product of modern technological advancements, and anyone who has bought a laptop or mobile phone knows that technology doesn't hold onto its value. For this reason, the classic mechanical watch, with its connection to the historical production of timepieces, is far more likely to have a high initial value and then retain that value.
On the one hand, a luxury watch that costs thousands, even tens of thousands of dollars, has a lot of value to lose, especially with wear and tear. On the other hand, luxury watches have a high initial value precisely because they are expected to retain their value. In that way, it's a bit of a self-fulfilling prophecy, but what isn't in economics?
When you pay for a mid-range consumer watch like a Citizen or a fashion watch like a Fossil, you're not so much investing as paying for a top-notch accessory. If you're spending two or three hundred dollars on a watch, ideally, you will get quite a few years of wear out of it. Just don't expect to be leaving it to your grandkids. Not only are most of these watches not designed for the long haul, but they also tend to have very specific designs that will probably look dated in a few years.
If you're concerned about having a watch that will retain its value, you need to think of luxury.