The watch market gives us a plethora of options for stylish and classic-looking watches. Of these, rose gold watches and accessories have always been a head-turner. Be it for watches, fashion accessories, or even electronics, brands now have a wide variety of rose gold options.
First worn in Russia in the 19th century as jewelry, rose gold soon became a symbol of decadence and luxury. Over the last couple of decades, the rise in popularity of rose gold products derives its name as the 'millennial pink'. Various celebrities have also aided the rise in popularity of rose gold products, such as Victoria Beckham with her Rolex Daytona Rose Gold watch and Robert Downey Jr. with a rose gold Jaeger LeCoultre.
In this regard, this article looks at some frequently asked questions about rose gold watches and the value of this elegant metal. Keep reading if you own a rose gold watch or if you are looking to buy one.
What is Rose Gold?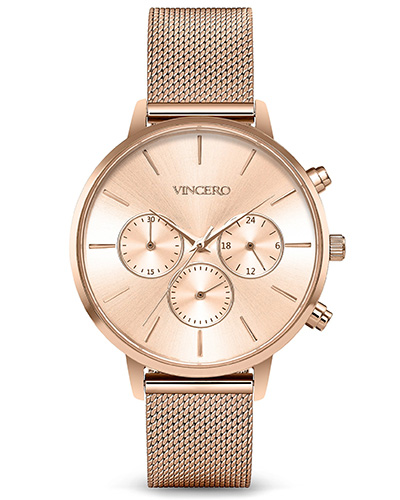 Typically, rose gold is a combination of gold and copper, and sometimes even silver. The pink tone comes from the combination of copper and silver when mixed with gold. You may have noticed that rose gold comes in different shades of red or pink. This variation in the shade of pink depends on the percentage of copper and silver mixed with gold. For instance, the red or dark pink hue comes with an alloy comprising 75% gold and 25% copper. This is a standard mixture of darker rose golds.
However, by adding a small percentage of silver, brands are able to play with the shades of pink to attract more customers. A lighter pink hue comes by adding at least 3% of silver with the gold and copper. And in many cases, when you see light or pink shades of rose gold, it denotes a higher percentage of the silver mix.
Is Rose Gold Real Gold?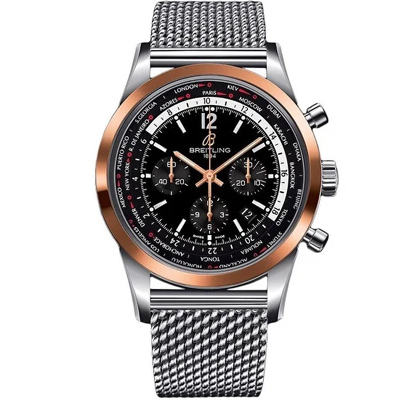 In short, rose gold by itself is not real gold. Even so, to understand if your rose gold watch contains real gold, look for a hallmark about the karats. 24-karat gold is pure gold. Lower the karat, the gold comes mixed with other substances. Though, 24-karats may not always be durable for watches, given that gold is soft and prone to destruction on regular wear. So you will see most rose gold watches have 18-karats, an indication of an alloy combination.
Since rose gold is not pure metal by itself, rather an alloy, it constitutes a certain percentage of gold. As a result, this makes your rose gold watch not pure or real gold. This means that if your watch brand claims it to be 18-karat rose gold, the real gold is just 75% of the rose gold. With 14-karat rose gold, the extent of real gold is just 58.5%. And the rest being copper and/or silver, depending on the hue of the pink.
In other words, if the karat is higher, it simply means that it's more gold than rose gold. One home test to check if your rose gold contains real gold is by experimenting with magnets. If the magnet attracts the metal, then it is not really gold, but rather a fake one. Most often, brands also use gold-plated or rose gold plated watches. If you notice a different shade under the gold finish, it is very likely that the watch comes dipped in gold or rose gold paint. And, the watch in itself is not pure precious metal.
Is Rose Gold Valuable?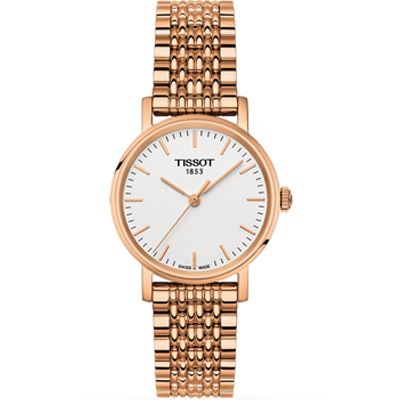 The superior finish and look of rose gold may make it looks extremely valuable. But, in truth, since rose gold is not a pure metal but an alloy, its value is equivalent to the extent of gold composition in it. This means that rose gold is not more valuable than yellow gold or white gold.
It is worth keeping in mind that not all rose gold products actually have real gold. Check for the price of the product. If your rose god watch is cheap, the metal is not rose gold, rather plated in rose gold paint. In this case, your rose gold product may not hold much or any value. If the price of rose gold is high, and the product description denotes either 14 or 18-karats, the value of the rose gold is only as much as the value of gold within it.
Does Rose Gold Tarnish?
Metal tarnish happens when it turns darker or loses its smooth sheen. Generally, this happens when exposed to moisture or air for long periods, giving it a chemical oxidization reaction and causing it to change color. The good news is rose gold does not tarnish. With regular cleaning and polish, you can maintain the same shine and sheen of the rose gold for generations.
But, the not-so-good news is that copper as a metal changes color over time. And, this can cause your rose gold watch or jewelry to go a few shades darker. This is not a common phenomenon. If you bring your rose gold accessory close to heat or do not clean it often, the copper can cause the formation of patina. This is a green film that covers the product. It is not a result of tarnish, but rather in the nature of copper to develop this color.
This patina forms after years of regular use and is a gradual change in color. It does not affect the rose gold as such, and a simple solution is to polish your rose gold to reinstate the original finish.
Is Rose Gold Still Popular or Out of Style?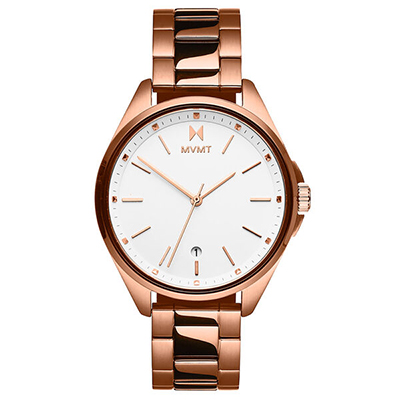 Rose gold is a popular metal in the 21st century. Thanks to the immense influence of pop culture and media on customer preferences, rose gold is now very much in style. Right from laptops, phones, cars, watches, jewelry, accessories – you name it, it comes in a rose gold finish.
Moreover, rose gold gives a very chic and sophisticated look to any product. It also works well either in a formal or informal setting. The versatility of rose gold makes it popular no matter which part of the world you are or what your age is, for that matter of fact. Unlike yellow gold, rose gold is modern and does not stand out from the rest of what you're wearing.
Do Guys Wear Rose Gold?
It may be a common perception that only women prefer rose gold watches and products. Yet, the reality is far from this. Rose gold watches for men have seen a constant rise in popularity and demand. With many luxury brands coming out with smart masculine rose gold products and world-famous male celebrities owning rose gold watches, many guys prefer this shade of refined classy look.
Gold watches, on the other hand, often look flashy and may not always go with the skin tone or the occasion. Whereas, rose gold suits just about anyone, no matter what occasion or style you choose. Unlike rose gold watches for women, the men's watches predominantly come with a combination of other materials and hints of rose gold, giving it a non-feminine look.
Just a few examples of very masculine men wearing rose gold watches include-  Dwayne "The Rock" Johnson's watch collection has a Rose Gold Breitling Transocean Chronograph, and Footballer Christiano Ronaldo's watch collection has a rose gold –  including a Girard-Perregaux Tourbillion. The Audemars Piguet Royal Oak watch designed and worn by Lebron James features rose gold. Even tough guy Conor Mcgregor's watch collection includes more than one rose gold model! Just goes to prove that it can definitely be worn by men.
All these reasons have led to the increase in men wearing rose gold watches.
Some noteworthy rose gold watches for men are Rolex Yacht-Master II, Zenith Chronograph, Breitling Transocean, Omega Constellation, and Tissot T-Gold Vintage.