Image Credit: VincentZafra via Creative Commons
"I am Ironman." Robert Downey Jr. became famous worldwide because of his role as Tony Stark and Ironman in the Marvel Cinematic Universe movie series. No wonder in 2008, Time Magazine listed him as 100 most influential people in the world. Then in 2013 until 2015, Forbes named him as the highest-paid actor in Hollywood. He also starred in Tropic Thunder, Zodia, Sherlock Holmes, and Sherlock Holmes: A Game of Shadows. In his younger years, he played a role in Pound, Weird Science, and Less Than Zero. He also played as Chaplin and won a British Academy of Film and Television Arts (BAFTA) award.
However, his life was not at an all-time high. Off-screen, he struggled with drug abuse. In 2000 and 2001, he faced two drug charges which resulted in the termination of the character he was supposed to play then. He was court-ordered to attend a drug treatment progr for his rehabilitationam, and he has been sober since 2003.
After such a challenging time, he was back on his feet and thriving. People from different generations now admire him and his fashion on- and off-screen. As such, here are the watches that he proudly presented as part of his collection.
Robert Downey Jr.'s Watch Collection
Jaeger-LeCoultre AMVOX3 Tourbillon GMT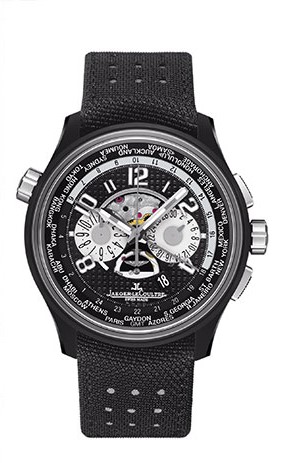 Let's start the list with the timepiece that Robert Downey Jr. describes as "probably my best watch." Why did he think so? Well, probably because of the masterful combination of durable materials in its construction, its complication that may be admired on the dial, and its trendy design.
The Jaeger LeCoultre AMVOX3 Tourbillon GMT is made with black ceramic and platinum, which are tough yet still comfortable to wear. It is equipped with the Jaeger-LeCoultre calibre 988 tourbillon and a GMT function with a disc that displays AM or PM. It also has a date pointer while the dates are displayed on the outer rim. It also has a modern, casual yet classy look that makes it apt for Tony Stark in Ironman 2.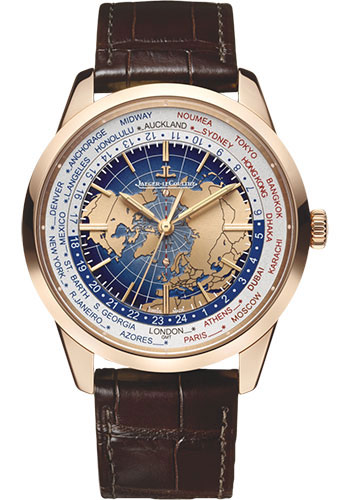 Moreover, Downey was also seen wearing other impressive timepieces by Jaeger-LeCoultre. In Captain America: Civil War, for example, he was wearing the, which is a very sophisticated watch because it can show the time from all 24 different time zones simultaneously. For his ordinary days, the Reverso is his go-to watch.

Rolex "Hulk" Submariner ref. 116610LV ("Green Money Rolex")

Next is what Downey calls the "Green Money Rolex." It is technically the Rolex Submariner ref. 116610LV, also known as the "Hulk Submariner." The Hulk Submariner has a distinctive green dial and a green ceramic bezel. It is built with a 40mm 904L stainless steel case and an oyster bracelet. The Hulk Submariner has a triplock screw-down crown and fluted caseback that makes it waterproof up to 1,000 feet from the Rolex's series of dive watches.
As with other Rolex Submariner models, the Hulk Submariner is widely available. You may purchase one on Amazon.
Rolex GMT-Master II "Ghost" Customized
Another featured Rolex from Downey's collection is the GMT-Master II "Ghost" that Bamford Watch Department has customized. Downey purchased two; one was gifted to a friend while he kept the other one.
The customized GMT Ghost has a blacked-out look brought by its PVD-treated case, crown, and bracelet. The bezel is black Cerachrom with white numerals. The hour indices are in dark gray with white outlines on the dial, and the hands are also in white. The timepiece is also coated with diamond-like carbon (DLC), making its surface more jewel-like and durable.
Bell & Ross Titanium ref. BR01-94-TO
The Bell & Ross Titanium Orange is another timepiece with a bold and distinctive look. It is constructed with a square titanium case and a durable rubber strap. It's very similar to the one below, but with the hour and minute markers as well as the subdials and tips of the indices are all highlighted in oragne.
The dial is black carbon fiber accented with orange hour markers, numbers, and hands. Its subdials are also in the same color theme. Although there are only 500 pieces produced, you can still find some models online, including some that show up on eBay.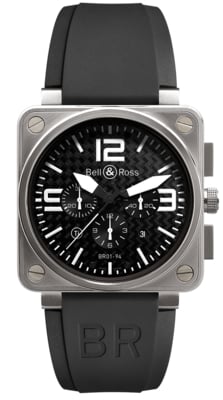 While one of his customized Rolex Ghost was given as a gift, this Bell & Ross Titanium Orange was received as a gift from his Tropic Thunder co-star, Ben Stiller.
Baume & Mercier Hampton City ref. 8340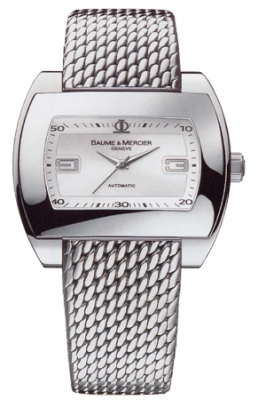 "I also have a soft spot for a Baume & Mercier that belonged to my grandfather," says Downey in an interview. He talked about his Baume & Mercier Hampton City watch that was said to be "vintage." However, according to horologers, it is only a few decades old. It may not have much monetary value, but it sure has a great sentimental value to Downey.
It is a silver-toned watch equipped with automatic movement. It is built with a horizontal tonneau case (which is pretty unusual) and is water-resistant up to 30 meters. These are relatively hard to through retailers but occasionally show up on eBay.
Patek Philippe Nautilus Moonphase ref. 3712

Another timepiece that he truly treasures is the Patek Philippe Nautilus Moonphase given to him by his wife as a birthday present. For him, it is "easily the most glamorous watch a man can have."
It is a classy sports watch and a pretty rare one (with less than 900 pieces produced). It comes with a self-winding movement and a moon phase indicator. The Patek Philippe Nautilus Moonphase is made of a 42mm stainless steel case and a stainless steel integrated bracelet.
Finding another piece of this model is quite hard, but its predecessor (ref. 5712) can be found online, which looks very similar. Of course, most non-celebrities won't be spending around 100K on one of these but might pick up an affordable alternative to the Patek Philippe Nautilus that mimics the style.
Omega Speedmaster Professional Chronograph "Moonwatch"


Next is the Omega Speedmaster Professional Chronograph, also popularly known as the "Moonwatch," because the astronaut Buzz Aldrin wore this watch model when he stepped on the moon.
The Moonwatch has a 42mm asymmetrical stainless steel case and a black leather strap. It also has a black step dial, three chronograph subdials, and an adjusted minute track. Its case back is fully transparent as it is made of sapphire glass.
However, watch enthusiasts noticed that on the video (shown at the bottom of the post), the word 'professional' has a lower case 'p,' which is a sign that it may be a replica. Some are saying that the watch may have been a movie prop.

Downey is known for talking about his watches, from the GQ video above to discussing it on fellow watch aficionado Joe Rogan – See his watch collection here.