Technology has gotten so advanced that the future tech imagined just 50 years ago now seems quaint. The gadgets they used on the original Star Trek TV series now look as outdated as an 80s calculator watch. One need only look at the smartwatch to see just how far we've advanced in a few decades. With the rise in sales of smartwatches, many readers have asked for clarification – what exactly is a hybrid smartwatch?
A hybrid smartwatch combines the connected features of a smartwatch while retaining the aesthetics of a traditional analog watch. Hybrid Smartwatches are smartphone-connected watches that offer fitness tracking, alerts, and other smartwatch features from a device that looks just like a traditional watch rather than a piece of technology.
There are many reasons behind that, but the simplest explanation might just be that people want their watch to look, feel, and act like a watch. Not everyone wants to live in a work of science fiction even as the future inevitably becomes the present.
For the watch lover who hasn't been won over by the smartwatch, read on to learn about your new favorite timepiece: the hybrid smartwatch.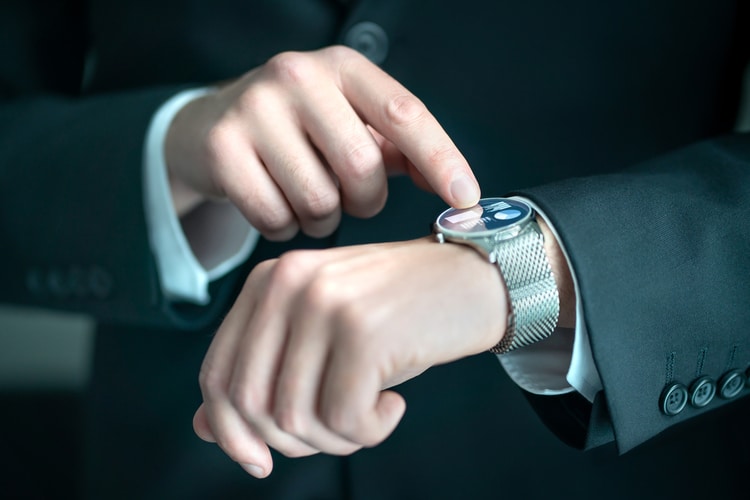 Hybrid Smartwatches
The missing link: The problem with the rapid evolution of technology is that sometimes an otherwise impressive invention is rejected by the public at large for any number of reasons. Google Glass is a perfect example of a technically brilliant invention that nonetheless failed to catch on with the public at large. People, understandably, didn't like the risk to privacy.
Smartwatches don't face the same uphill battle as Google Glass, and in fact, there has been a definite rise in sales for the all-in-one timepieces. Smartwatches have a lot of amazing features and so many fascinating things, like track your health and fitness, receive text and phone messages and play audio files. These digital watches have touchscreens so that they are activated and interacted with in the same way you would a smartphone.
Still, to the watch-buying public in general, smartwatches are more novelty than necessity. This is probably because watch aficionados tend to be an old-fashioned lot, by nature. Watch collectors recognize that in the age of smartphones, watches aren't inherently necessary. The joy of a beautiful timepiece is the way it brings the past into the future.
If only there was a timepiece that combined the modern accouterments of the smartwatch with the style and elegance of a classic wristwatch.
Hybrid Watch Defined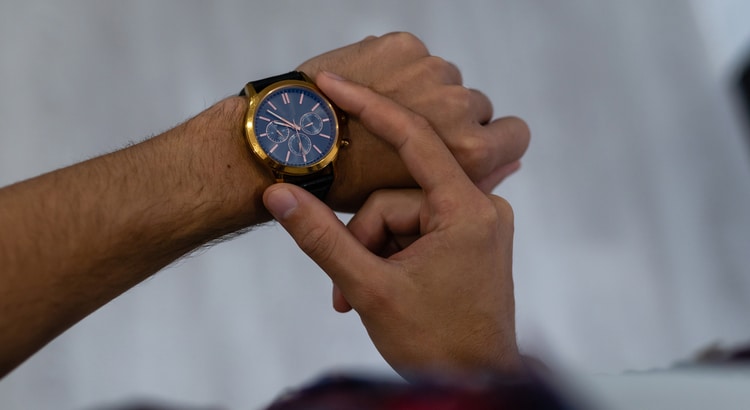 Before the world went digital, all watches were mechanical. The design elegance and precision craftsmanship of some of the finest watchmakers helped ensure their names – Rolex, TAG Heuer, Patek Philippe, to name a few – would remain synonymous with timepieces, even after cheap quartz watches and, soon after, smartphones made wearing a mechanical wristwatch entirely a luxury.
For people who love those classic watch designs, the introduction of smartwatches seems like just another death blow to the industry. The hybrid smartwatch is making sure that doesn't have to be the case.
From the outside, a hybrid smartwatch looks like a finely crafted mechanical watch. The faces are analog, with hour, minute, and second hands, and the bands can be stainless steel, leather, or cloth just like any normal mechanical watch. Unless you were to look closer, you'd have no reason to suspect there was anything different about it.
In fact, though, a hybrid smartwatch is different.
Hybrid Smartwatch Features: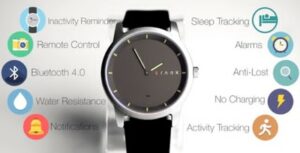 Like smartwatches, a hybrid smartwatch has a number of extra features, including health and fitness trackers. Hybrid smartwatches can link to your smartphone so you can receive message notifications or control your phone's camera or music player.  They allow you to stay connected without having to be physically connected to your phone at all times.
Unlike smartwatches (especially the most recent releases), hybrid smartwatches don't have touchscreens and can't run most types of apps. There are a lot of advanced features that generally come with a hybrid smartwatch – alarms, world clocks, compasses – but you won't find the Uber app.
One of the biggest issues with smartwatches is their short battery life. That mostly isn't an issue for hybrid smartwatches because, without touchscreens, the main smartwatch energy drain doesn't exist
Which Hybrid Smartwatches To Buy?
See our updated list of the best hybrid watches on the market.
A lot of companies are getting into the hybrid smartwatch market, but especially the fashion watches brands that generally excel at imbuing affordable, modern watches with timeless style. Here are a few of the popular models.



Fossil is leading the charge in this particular realm, with their Q Neely Hybrid Smartwatch.
Compatible with Android OS and iOS, the Q Neely can receive message notifications for email, text, and social media. It can also control your phone's camera and music player. Activity trackers fill out the smartwatch functions, alongside more traditional watch functions like alarms and multiple timezone settings.
Most importantly, though, this watch has the classic Fossil style, with an understated analog face and leather straps. Add in a battery that can last up to six months, and this is a hybrid smartwatch that truly mixes the best of both worlds.


If Fossil isn't your taste, plenty of other brands are in the game, including this Garmin vívomove with HR. 
 Sleek, simple, and traditional, the vívomove is unisex and understated but packed full of features. Including a heart rate monitor, stress tracker, and step counter, this is the ideal hybrid smartwatch for the health-conscious shopper. An unobtrusive digital display underneath the analog hands allows you to easily read alerts and reminders. To save battery life, the vívomove can be switched from "smart mode" to "watch mode."


Finnish tech company, Nokia, has gone all-in with the hybrid smartwatch market, releasing a number of models, including the more modernist-looking Steel HR.
Compatible with both Apple and Android phones, the main selling point of this hybrid is its mix of activity trackers with a long-lasting battery (25 days). There is also a smaller round digital display (more conspicuous than the vívomove) that provides health data and phone notifications.
These watches run the range of prices from around $150 and up. Expect most hybrid smartwatches to hover in the $200-300 range. 
Curious about how expensive smartwatches can get, check out these luxury smartwatches with sky-high prices!
It's quite possible that digital smartwatches are the wave of the future and we'll all be wearing them in less than a decade. Until then, though, you don't have to give up on your love of mechanical watches. The hybrid smartwatch is here to make the transition easier.
Related Video: Hybrid vs Smartwatch Pros & Cons