Photography is my favorite hobby. There is something almost zen-like about taking your camera out and capturing images, whether it's scenic nature shots, personal portraits, or moody black-and-white stills.
More than almost any other hobby or profession, photography inspires great passion in its adherents and can often become an entire lifestyle.
Whether you're a paid photographer or an amateur doing it for the love of the art, the right tools can make or break your work.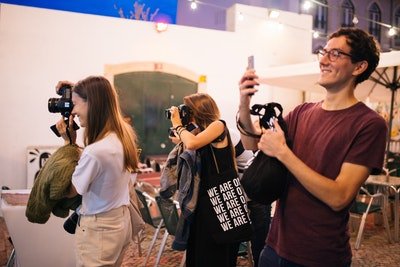 Not everyone can afford a high-quality light reflector or a dozen different lenses, but fortunately, other technological advancements can bridge the gap. The right watch, for one, can be an invaluable assistant to any photographer, no matter the pay grade.
Casio Watches for Photographers
No matter if you're shooting in a studio or outside, in a city or out in the woods, the most important concern is lighting. If you're like me, you prefer to shoot in natural light whenever possible. Sunsets and early morning photo sessions are when I capture my favorite images. Timing is always an issue, though. If I'm not paying attention to the time, the best light will pass me by.
Casio has made the perfect watch for me and any other photographer who loves shooting in nature.
Their series of Pro Trek Sunrise, Sunset watches provide you the exact time for when you can expect the sun to come and go. The Pro Trek series are some of the best watches for nature activities, including photography, camping, and mountain climbing.


Take, for instance, the PRW-3500T Tough Solar Sports Watch (check the current Amazon price). In addition to providing the daily sunrise and sunset, the watch includes an altimeter, barometer, thermometer, stopwatch, digital compass, and tons of other features. It's also solar-powered, stainless steel, and water resistant up to 200 meters. Whether you're Ansel Adams or a first-time nature photographer, this baby will keep you on track.


Regardless of when you like to shoot, any nature photographer will appreciate a sturdy, reliable timepiece. There's a lot that can happen when you're on a shoot, from slips and falls to sudden weather changes.
That's why the Casio G-Shock Master of G line of watches is ideal for anyone who spends time in the great outdoors.
If you're heading out for a day of shoots, be sure to slip on the Rangeman GW9400-3 (find its current price on Amazon). In addition to being a G-Shock watch – which means it's one of the most indestructible watches on the market – this piece is stacked with many of the same features of the PRW-3500T, including solar power, sunrise/sunset data, barometer, and water resistance up to 200 meters. It's also specially sealed to be mud resistant, so don't be afraid to get down and dirty for the best shot.
Best Smartwatches for Photographers
Not every photographer is going out into the woods for a shoot, and most probably won't need an exceptionally tough watch. In those cases, the bigger draw is functionality, and no watches offer more functions than smartwatches. The last few years have seen a massive influx of new smartwatches, but which ones are best for photographers?


While many smartwatches are just highly advanced health trackers, a substantial number have increasingly absorbed smartwatch apps and functionality, to the point that they essentially have replaced the need to carry your phone around with you. Besides offering more freedom of motion, this provides the photographer with numerous conveniences.
Take for instance the brand new Samsung Galaxy Watch. It comes with the health trackers you'd expect to find in a modern smartwatch, but the real draw for the photographer is its numerous phone-related functions. You can make and take calls, receive text messages, update your appointment calendar, and take notes.
For a busy professional, this allows you to run the business side of your practice without setting your camera down.
Given the popularity of cellphone photography, selfies and apps like Instagram, you'd think that a camera would be one of the most common features available on modern smartwatches. However, none of the major smartwatch brands (Apple, Samsung, Garmin) offer cameras on their watches. There are however some good quality smartwatches with cameras built-in, including the Zeblaze Thor 6 Smartwatch with dual 5MP+5MP cameras,
Zeblaze Thor 6 Smartwatch with 5MP+5MP Cameras
Photography-Inspired Watches
If you're shopping for an amateur or hobbyist photographer, having the most hi-tech and feature-rich watch probably isn't necessary. Some people will simply want a watch that proudly displays their love for photography. For these types, there are numerous photography-inspired watch designs that will put a smile on any photog's face like this one from Break Watch:


There are a couple of fun watch faces that mimic the look of a camera lens. These include the Break Waterproof Analog Photographer Series (check prices on Amazon). The hands spin atop a face that resembles a closed shutter. Again, these aren't watched with a lot of extra functions, but this stainless steel, quartz analog watch would make a nice gift for an aspiring photographer.


Similarly, the F-Stop Photographer Unisex Analog Watch has a neat and creative way to nod to the photo-lover.
The analog watch marks the times on the face with f-stop numbers so that instead of the usual 12-number face, you get seven aperture numbers at the equivalent hour and minute and one red dot at the 12 o'clock position. It's a fun idea, executed well. The movement is Japanese quartz and the watch band is genuine leather. Another great gift idea.


There's also a watchmaking company out of Japan called TACS that makes a series of Hobby Time Watches, inspired by photographers and musicians.
My personal favorite is the Vintage Lens check on Amazon for available sellers) that honestly looks like an old SLR camera from a bygone era. The genuine leather strap furthers the feeling that this is truly a relic from the pre-digital age of photography.
Remember, whether you're taking photos for National Geographic or still learning how to point and shoot, a good watch makes an excellent accessory and a helpful assistant.

Solunar Table Watches
For those photographers that want even more detailed light information, consider a watch with a solunar table.
A solunar table has generally been used by fishermen and hunters to determine sunsets and sunrises as well as the tides. They're a little old school, but most photographers have an affinity for old technology.
Yes Watch is a line of stylish solunar digital watches that include a massive number of data points for cities around the world. This time data includes civil, nautical, and astronomical twilights, solstices and equinoxes, the rising and setting of the sun and moon, and moon phases. This is in addition to various alarms, timers, and stopwatches. A Yes Watch will keep the outdoor photographer in the know and on schedule.
Outdoor Photographer Reviews the CASIO PRO TREK SMART