For serious bikers, up until recently, a handlebar-mounted bike computer was really the only reliable option for GPS route tracking and storing accurate ride data. However, with the advances in technology, you can now find GPS watches with cycling-specific features and smartwatches with dedicated cycling mode or compatible biking apps.
While hard-core cyclists may still prefer the robust features of a mounted bike computer, for triathletes and other active multi-sport athletes, a smartwatch takes the top spot for versatility and added body metrics. Some watches can track heart rate, sleep while some newer watch models even measure Vo2 max and optimal recovery time.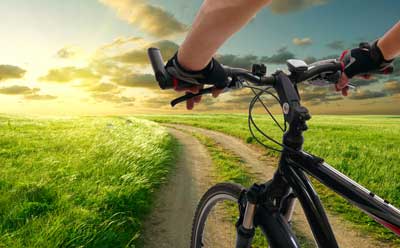 If you want access to fitness tracking both on and off the bike, a watch offers the added benefit of being able to use it for more than just biking – by simply switching modes to running or swimming. Many sports watches now include dedicated tracking modes for other sports like rowing or even skiing. 
We understand that most recreational bikers don't want to drop five hundred bucks or more on the most recent watch models just to track their weekend rides, so we've included everything from the more affordable Fitbit Ionic to high-end options like the new Solar Garmin Fenix 6 Pro Solar, this Strava-compatible solar watch with impressive battery life is our top pick for more competitive cyclists.

Best Watches for Cycling & Mountain Biking
Having said all those, here are the watches we found that may (hopefully) suit your preference (plus, they are also well-recommended by the most cyclist in the US)
Best Overall Cycling Watch: Garmin Fenix 6 Pro (Strava-Compatible)

At the onset, all the above-mentioned watches are Strava-compatible. However, there is still one that stands out from all those, particularly for biking – and that is the Garmin Fenix line
The Garmin Fenix 6 is gaining significant support after its predecessor Garmin Fenix 5 has been widely acclaimed as well by various types of athletes and outdoor enthusiasts.
---
2022 Update: We still think the Fenix 6 is a great value, especially now that the Garmin has come out with a newer reiteration, the fēnix® 7. Many retailers cut the price on the earlier models, so you can get the Fenix 5 and 6 at a more reasonable price. However, if you are looking for the latest and greatest – the Garmin Fenix 7 does give you better mapping features, an improved touchscreen and the best solar battery life.
---
As mentioned in the intro, the new Garmin line includes a solar the new Fenix offers a wide variety of health and fitness metrics including Pulse Ox, Hydration monitor, abnormal Heart Rate Alerts, and biking specific apps using Garmin's Connect IQ. This new wearable, along with an optional handlebar mount accessory comes about at close to a full-fledged bike computer like the Garmin 830.
It is worth saying that Fenix stands out from the previously mentioned watches since most features from interchangeable straps; bigger, more optimal display; more sports mode (seven) and sports options; training data and effect; even the 24/7 heart rate monitoring and VO2 Max Reading; and of course, amplified navigational features.
It also has three (3) pre-loaded cycling profiles: Bike, Indoor Biking, and MTB. It also has up to 19 pages of four (4) data fields to show more information about your ride which, most other athletes may not understand anymore.
Fenix also features TrackBack that allows the rider to retrace its route back to its starting point with pre-loaded street and topographical maps!
For the benefit of its cyclist users, Fenix is also compatible with Varia Bike Light and Radar series, a connection that has been limited to Edge Bike computers and very few watch models.
Not only that, but it also supports Shimano Di2 Shifting and ANT+ Gear Shifting, plus FTP Estimation and Strava Light Segment (Bike + Run).
For you to understand more of Fenix cycling features or maybe guide you in setting up your Fenix for cycling, watch this video

Best Beginner Pick: Fitbit Ionic

Fitbit has long been well-known and trusted by health and fitness enthusiasts. If you've just recently decided to track your fitness and improvements while cycling, it's more likely that you have already stumbled upon its fitness trackers on your search for an accessory.
Good thing is, Fitbit has finally launched the Fitbit Ionic first-ever GPS smartwatch that still focuses mainly on fitness.
Unlike other smartwatches that may distract you while you're on your bike, Fitbit Ionic is fitness-focused and doesn't have too many third-party apps that notify your watch every minute. Anyway, since it is a smartwatch, you may still access some popular apps in the Fitbit OS.
The user interface (UI) of Fitbit Ionic is rectangular and as such, it is quite a bit bigger compared to those of Apple or Android Wear watches that are square. It is also noticeably bright so you may still what it shows even under the sunlight.
However, there are some reviews that say that the touchscreen may be a little slow to respond sometimes. To make up for this, good thing that there are hardware buttons – one on the left-hand side and two on the right – that will help you navigate around the watch.
Another feature that Fitbit Ionic boasts about is its Fitbit Coach App. As a beginner, you might find this app particularly helpful as it guides you to reach your goals.
Similar to other watches that will be mentioned below, it certainly has a built-in GPS to see your key stats such as pace, distance, and even a map of the route you took.
To provide more accurate data, the Fitbit Ionic has an integrated antenna and uses GLONASS to tap into global satellites and provide a stronger connection.
Should you get caught in the rain along your trail or decided to pursue triathlon, later on, Fitbit Ionic is still a suitable fitness companion because it is water-resistant and even has enhanced swim-tracking capabilities.
Lastly, when it comes to style, Fitbit Ionic offers leather and plastic strap options that allow you to either look classy or sporty.
To find out more about Fitbit Ionic, watch this video.

Affordable Watch Pick For Biking: Polar M430

Polar started making a name because of M400. It is, in fact, one of the best GPS watches to consider since its GPS is reliable despite not having many navigation tools. It also has a heart rate and fitness tracker and is waterproof. Above all, it is cheaper compared to other smartwatches of its line such as the more premium Polar Grit that we review below – a great looking for a more rugged watch for mountain biking.
Thankfully, the M400 just got better with the Polar M430.
It has retained all the best features of the M400 and even added more! The M430 now has an optical, wrist-based heart rate sensor, improved its GPS, and even added a sleep tracker.
The Polar M430 is particularly designed as a sports watch, unlike the sleek design of Apple or Samsung Gear. Mainly as a sports watch, it retained its monochrome style – similar to that of M400.
This design allows you to see the screen easily while on your bike. Under darker conditions, it also has the option to invert the display and tap on a backlight.
Another thing that the M430 improved is the new softer silicone strap with holes to make it more breathable and more ergonomic to better fit the wrist. This is a significant improvement especially for those who found the M400 discomforting.
Here's a video tutorial on fitness tests using the Polar M430.

Garmin Enduro
Garmin Enduro is classified as one of the brand's Adventure Watches.  As such, it is built with toughness and features that are perfect for your cycling adventures. First, you don't even have to worry about battery life because it can last up to 80 hours even on GPS mode, and up to 65 days in smartwatch mode with solar charging. And you read that right. This watch also has solar charging capability because of its Power Glass charging lens. More so, it is comfortable to wear and a great companion while you're cycling because it is lightweight, scratch-resistant, and even weather-resistant.
When it comes to functions, you'll surely appreciate its MTB Dynamics. With this function, your ride is tracked with grit and flow measurements. You will have all the data you need so you can challenge yourself in your next ride. It also has a heat and altitude acclimation function so you can prepare for the environment as you go out for a ride.
The Garmin Enduro can also access multiple satellite systems – GPS, GLONASS, and Galileo – to provide more accurate tracking even in challenging environments. It is also equipped with various sensors that will monitor how you're body is doing throughout your ride. Among its sensors are a wrist-based heart rate, pulse OX sensor, body battery energy monitoring, hydration, respiration, and sleep monitoring.
Garmin Forerunner 945
Another impressive smartwatch from Garmin is the Forerunner 945. Among its many features, you will definitely appreciate its full-color mapping, Multi-GNSS, ClimbPro, Turn-by-Turn Navigation, and Round-trip routing functions. Garmin Forerunner 945 has built-in colored maps of streets and frequent riding trails. If you want to explore a new trail, you still don't need to worry because this watch can access GPS, GLONASS, and Galileo, so you won't be lost even in less-frequented places.
The ClimbPro function, moreover, provides real-time data on your current and upcoming climbs. It shows your gradient, distance, and elevation gain. The Turn-by-Turn Navigation notifies you of every upcoming turn, while the Round-trip Routing function will suggest routes back to your starting point.
The Forerunner 945 is also equipped with Garmin Coach, which provides training plans depending on your goals. It also has a Performance Condition function which monitors your heart rate variability and your body's overall ability to perform. Even with all these functions, The Gramin Forerunner 945 can last up to 10 hours even in GPS mode and with music.
Fitbit Versa 3
Another smartwatch from Fitbit that you may consider for your cycling adventures is the Fitbit Versa 3. It has an impressive battery life that can last up to 6 days, which of course still vary depending on the usage. Then, by recharging for just 12 minutes, the Fitbit Versa 3 can already last for one whole day. It is water-resistant up to 50 meters, lightweight, and comfortable to wear.
Since the brand is known for its health and fitness features, the Versa 3 is also loaded with functions and sensors that you'll find helpful not just while cycling but even on your ordinary days. Fitbit Versa 3 has 24/7 heart rate monitoring, and oxygen saturation monitoring. It also monitors even your skin temperature, physical signs of stress, breathing rate, and sleep. For women, it also has a menstrual health tracker.
For cycling, the Fitbit Versa 3 has a built-in GPS and GLONASS. It also tracks and maps the intensity of your workouts or activities, which data you may see through the Fitbit app on your phone. If you're not cycling, it will still track all your other activities such as the number of steps and floors climbed. It shows your active minutes/hours and the number of calories you've burned. If you are into other activities as well, you may choose from its 20 exercise modes.
Polar Vantage V2
Polar Vantage V2 is a multi-sport GPS watch that boasts quality and precision. It has a sleek design, with an aluminum case and silicone bands that also make the timepiece lightweight and comfortable to wear. It also has an always-on display covered with a Gorilla glass lens that promises readability even under direct sunlight. Its battery can last up to 40 hours on training mode, and up to 100 hours on battery-saving mode.
The Polar Vantage V2 can access multiple navigation satellite systems – GPS, GLONASS, Galileo, and QZSS. These are all integrated with one another, along with the compass and barometer, to provide more accurate navigation tracking. You may also plan your route with Komoot and import it on your watch so you can have a turn-by-turn guide.
The V2 also has the Cycling Performance Test function that tells you your power zones and shows your personal functional threshold power. On the other hand, it also has a Recovery Pro function that tells you if your body is ready for the next training/workout/activity. It even has a Leg Recovery Test function that determines if your legs are ready for your training or ride. The Vantage V2 also has the FuelWise and Energy Sources functions that monitor your body's energy levels and their sources.
More so, Polar offers other devices to improve your cycling experience. These are available in bundles, including a heart rate sensor, a bike mount, and a saddlebag.
Suunto 9 Baro
Suunto is another well-known brand among and athletes, and health and fitness enthusiasts. All Suunto sports watches boast of quality and durability, Suunto 9 Baro is one of them. It is built with a stainless steel bezel, sapphire crystal glass, glass fiber with reinforced polyamide for the case, and a silicone strap. It is also water-resistant up to 100 meters.
Suunto 9 Baro is also a multi-sport GPS watch that promises up to 7 days of battery life even on GPS mode. You may also select from the different intelligent battery modes to make sure that it will last throughout your ride or whole adventure. It also has weather functions to help you prepare for the environment you're going into.
When it comes to navigation, you don't have to worry because it has the capability to access GPS, GLONASS, Galileo, QZSS, and Beidou. You may also check your route on the Suunto 9 Baro as it provides visual navigation that automatically zooms in/out depending on the shape of your route. You may also retrace your route through the watch's real-time breadcrumb trail function.
To monitor your personal condition, it is equipped with a wrist-based heart rate tracker, a 24/7 activity tracker, a sleep tracker, and stress and recovery monitoring.
Garmin Forerunner 235

The Garmin Forerunner 235 has been on the market for three (3) years now yet it continues to stand out among other smartwatches or sport watches alike, especially compared to other Garmin products.
Although it was launched towards the end of 2015, its features are 'future-proof' that makes it still competitive even in the current market. The stats that it can analyze and show are more detailed and even provides training feedback. It also provides a more accurate heart rate analysis.
Despite its name, Forerunner 235 is not just a running watch; it is a comprehensive activity tracker and has four (4) sports modes: Run, Run Indoor, Cycle and Other.
Similar to other sports watches, you can see your distance, time, calories, heart rate, and even heart rate zone. As a comprehensive activity tracker, it can accommodate up to 200 hours of activity on the watch in case you want to dig your previous cycling data without accessing your phone.
Another 'future-proof' feature of the Forerunner 235 is the Recovery Advisor. It advises how long it will take for you to recover from your recent activity. This goes along with the Sleep feature that assesses the quality of your sleep (of course). However, when compared with Polar M30, most users agree that Polar recognizes sleep more accurately.
Garmin Forerunner 235 still tracks heart rate from the wrist. However, you can also pair it with ANT+ chest strap for more accuracy (like this affordable one on Amazon).
It also features 24/7 heart-rate tracking to monitor your progress and spot any possible over-training. What's more is that with a touch of a button, the watch reads out your current heart rate, highs and lows, and your average resting heart rate.
Yet Forerunner 235 still offers a lot more. One of the key features that it boasts is the VO2 Max Reading or the maximum volume of oxygen you can use. It's another vital indicator of the current fitness level and progress. To obtain such data, you would usually have to go through a lab test. But, Forerunner 235 has made it more accessible through your wrist.
See the full specs of the Forerunner 235 on Garmin.com.
ELEMNT Rival GPS Watch – Best New Contender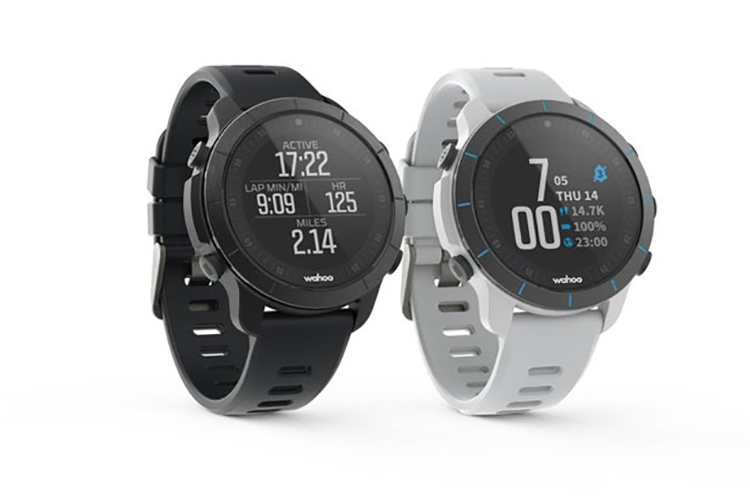 ELEMNT may be quite a less known brand compared to the other watches we've listed here. But its Rival GPS Watch is sure a worthy rival for your cycling activities. The ELEMNT Rival GPS Watch is sleek and may seem simple but it is packed with functions focus on tracking your performance, and providing you with data necessary for your cycling. It can track your speed, distance, and cycling time without the need for any additional sensor.
It is also equipped with wrist-based optical heart rate technology so you can see your real-time heart rate and calorie data. More so, a new feature is the Pin Page, which allows you to pin a page on your watch that will display all the metrics you need for your activity. Even when you scrolled to other functions of the device, the smartwatch will automatically return to your pinned page after 10 seconds. You may also connect the Rival GPS Watch with the ELEMNT GPS Bike Computer so you can see the data from your watch directly on your bike computer.
ELEMNT also has a Companion App. The app allows you to customize your activity profile, see and track your performance, and even share your data seamlessly. Once connected, your GPS watch will alert you of calls, texts, or emails that you receive on your phone. But if you don't want to be bothered while cycling, you can easily turn this off by activating Do Not Disturb mode.
Another feature that you may find useful is the Find My Device function. If your watch is connected to your app, you may use your phone to find your watch (or vice versa). Once you activate the function, the missing device will either vibrate or make a noise to help you locate it.
Apple Watch Series 6
If you are an avid fan of Apple products, Apple Watch 6 could be your new cycling buddy.


Next, to its screen design, the significant upgrade of this new Apple Watch is its stronger focus on health and making it more competitive for fitness enthusiasts.
Apple Watch Series 6 nudges you to be more active in the course of the day and automatically tracks your exercise.
Does Apple Watch track Biking?
With the Workout App that is accessible from your Watch's home screen, you may be able to choose from a range of popular activities such as running, cycling, indoor cycling, swimming, and even rowing. As such, you will be able to track your activity and of course, see your stats.
Through its companion app on iPhone, you will also be able to customize the data you see in your workout – aside from the duration, speed, and heart rate, you may add average speed, active calories, and total calories.
Aside from the companion Apple Watch App, you may also use another third-party app such as Cyclemeter Cycling Running GPS to track, record, and analyze your cycling data. This app may also be linked to your Apple Health for a more comprehensive analysis of your fitness.
LTE Apple Watch for Mountain Biking. Is it Worth it?

Buyers Guide: What to look for in a Biking Watch

Reliable GPS

Similar to skiing and snowboarding watches, one of the key features that you'd look for as a cyclist is a reliable GPS that will allow you to navigate around your trail easily. Some higher-end watches offer some kind of breadcrumb style navigation – this will help you trace your route back to your starting point.
However, most recently released smartwatches also use GLONASS for a more accurate navigation system.
Easy to Read Display
The screen of your watch should be readable; otherwise, all data that it shows are worthless. Its size does not significantly matter provided that its user interface design fits well. It should also be readable under the bright sun or in the dark.
Water-Resistance
Being a cyclist, it would be better to opt for a water-resistant watch especially if you are planning to take your biking seriously or even try on the triathlon. If not, a water-resistant watch is still convenient in anticipation of getting caught in the rain while you are on the trail.
Hardware Design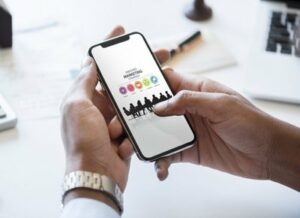 Since the screen of a smartwatch is quite small, it is also important to check this aspect (especially for those who have fat fingers). As mentioned above, its user interface must match the screen size in consideration with the size of the fingers, or else, it can be pretty frustrating.
Since you'd already been considering the water resistance of your watch, you should also check if the touchscreen will still work well even when it's wet.
Some cyclists also prefer to have some buttons on their watch as a backup for the touchscreen.
Heart rate monitor
It is also now common to find quality smartwatches with heart rate sensors. They are mainly wrist-based so some readings may be inaccurate especially if the watch is not worn tightly or when you're riding over rough terrain.
Battery life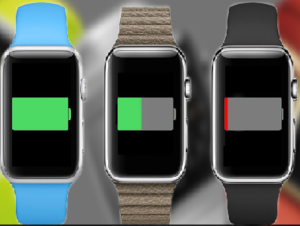 With all of the high-end features, these watches offer and using GPS while you ride, one of the most important factors that a rider must consider is the battery life. Will your watch be able to match your non-stop lifestyle or will it suddenly turn off in the middle of your ride?
A lot of smartwatches offer battery life that will last up to five to seven days when it uses its GPS and other features that heavily drain batteries especially if you go for long rides or road trips battery life becomes a crucial buying factor. Newer watches, especially solar smartwatches like the ones mentioned above from Garmin have completely changed the game with some of them offering up to 21 days of battery life.
Comfort
Most bands of smartwatches are made of silicone or rubber for better comfort. However, for sleeker and classier designs, some would still come with leather and even fabric bands.
Whichever, you may want to make sure that the band fits you well and is breathable even during cycling.
Other Smartwatch features (access to apps)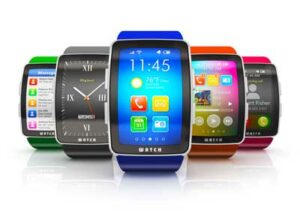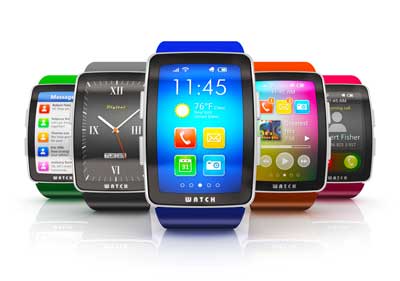 Most smartwatches boast their access to a full range of apps; while others are proud to be 'fitness-focused, therefore, limiting their access to most apps. Whether you want more or fewer notifications to reach your watch, that certainly depends on your lifestyle.
Anyway, the basic necessity is to have access to call and text notifications and of course, fitness apps.
Conclusion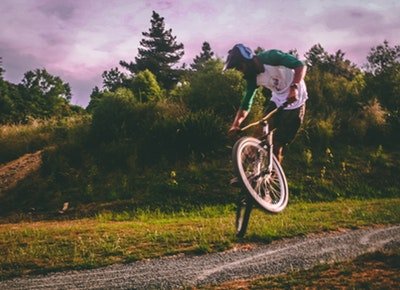 Whether you are into road biking or single-track mountain biking, having a watch with built-in cycling features or a smartwatch with compatible biking activity tracking apps can make your ride much more enjoyable.
Being able to access GPS or track your heart rate right on your wrist while your bike gives you added convenience that a handlebar-mounted biking computer cannot provide.
With many models now able to show route GPX data along with fitness monitoring for stats such as heart rate and VO2 Max, the current technology on the market offers a ton of useful details in a very small package.
Hopefully, our detailed review of each of these cycling watches has helped you narrow down your selection. Whether you are a weekend warrior looking for a practical and affordable watch to a serious competitive triathlon racer needing a gadget with a multitude of features, there are options above for every budget.