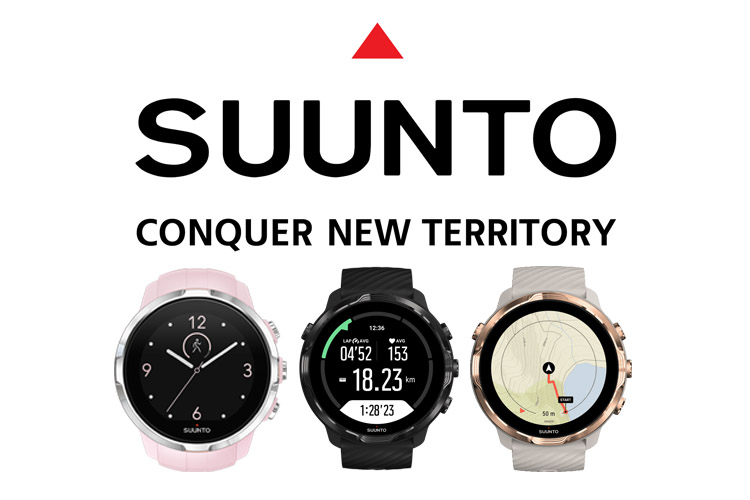 Suunto is one of the oldest companies that manufacturers professional/military equipment as well as consumer devices such as health trackers and sports watches. They are one of the most renowned companies thanks to the build quality and reliability of their watches. The company claims that if their watches can survive the harsh environment of Finland, they can survive anything.
And recently, they have also decided to enter the smartwatch market, effectively becoming a competitor to brands such as Garmin and Polar. In this article, we will be checking out Suunto's rich history as well as its current smartwatch offerings. And by the end of this article, hopefully, you will have a better idea of whether or not Suunto is a good smartwatch brand.
Suunto Brand History

Suunto was founded in 1936 in Vantaa, Finland, by the Finnish explorer Tuomas Vohlonen. The company's name was derived from the Finnish word suunta, which means direction or path. The founder most likely chose this name since the company's roots are heavily tied to the compass.
Suunto's first product was the lightweight and portable compass, the Suunto M-311. This product came into fruition due to Vohlonen's dissatisfaction with the current offerings in the market that did not survive the harsh conditions of Finland. The M-311 was launched in 1936 and was one of the first compact, lightweight, accurate, and durable liquid compasses at the time.
The brand has then continued to innovate and introduce new devices such as sports watches, dive computers, precision compasses, and, more recently, smartwatches. They were acquired in 1999 by Amer Sports, owned by the Chinese Group Anta Sports. However, their base of operations still remains in Finland, where they closely monitor the development and production of their products.
Suunto's current smartwatch lineup includes models such as the Suunto 7, Suunto 3, and Suunto 5.
Suunto Watch Collections
Suunto 7
The Suunto 7 is currently Suunto's latest offering at the time of writing this article. It is similar to its competitors mainly because it is utilizing Google's Wear OS for its software experience. However, this watch has the signature Suunto treatment, which not only makes it a premium watch but also ensures that it offers the best user experience both in features and in software for its target market.
The Suunto 7 is very competitive when it comes to its specs. It has a sharp 1.39-inch AMOLED display with a screen resolution of 454 x 454 pixels and brightness of up to 1,000 nits. This ensures that you will see your screen no matter the lighting conditions, time of day, or activity you are doing. The screen is protected by gorilla glass, which makes it safe for different fitness activities.
The overall build is also incredibly sturdy, which is no surprise given Suunto's reputation. The bezel material is made up of stainless steel, and the main body has Glass-fiber reinforced polyamide.
The watch is on the larger side with a dimension of 50 x 50 x 15.3 mm and weighs 70 grams. It also has a 5 ATM water and dust resistance making it great for any activity you wish to do.
What differentiates the Suunto 7 from other Wear OS devices is the software experience. The Suunto 7 has the Suunto App, which cannot be found in competing devices. This is where you will find various sports and activity tracking modes that are traditionally found on Suunto's sports watches.
The Suunto app offers online and offline maps, over 70 sport modes and activities with specific modes such as outdoor running, interval running, etc., as well as the ability to track analytics on the smartphone app.
The battery life of this watch generally lasts anywhere from 20-28 hours. You can extend the battery life up to 40 days if you do not wish to use the Suunto 7's more advanced features. While it doesn't last as long as other traditional fitness trackers, it is way better than what most Wear OS watches offer.
The great battery and smooth performance are all thanks to its internals. The Suunto 7 is powered by the Qualcomm Snapdragon 3100, which helps make the power-hungry Wear OS smooth to operate.
Other notable sensors include a built-in GPS (with GLONASS, QZSS, and Beidou), an optical heart rate sensor, and a barometric altimeter.
The Suunto 7 does not have a speaker, which means you cannot make phone calls or talk to Google Assistant. There is a small twitter that can give you beeps when you reach your goals. This compromise is understandable given the target market of the watch. However, your mileage may vary.
Overall, if you are interested in Suunto's offerings, this is the smartwatch to check out.
Suunto 3 Fitness
The Suunto 3 Fitness is currently Suunto's entry-level smartwatch. This watch aims to deliver the premium Suunto experience but at a more budget price point. While there are some caveats compared to higher-end models such as the Suunto 7 and the Suunto 5, it still manages to hold its own ground and is an overall solid smartwatch.
The main difference between the Suunto 3 and its higher-end siblings is that the Suunto 3 does not feature a touch screen and does not feature Google's Wear OS. This means that the functionality of the Suunto 3 is relatively more basic.
Additionally, the Suunto 3 does not have a built-in GPS. It can, however, connect to third-party GPS devices.
Another key difference is the Suunto 3's size and weight. It is considerably smaller and lighter compared to its siblings. This makes sense since it doesn't pack as much tech as the Suunto 7. But the good thing about this is that it is more comfortable, especially for fitness and outdoor activities. Its weight and dimensions are 43 x 43 x 14.3 mm and 36 grams.
Despite its lower price tag and lower number of features, Suunto did not skimp on the basics. The watch is elegant looking and durable thanks to its stainless steel bezels and ABS case material. This watch is also waterproof and has 98 feet of water resistance.
The Suunto 3 also features activity tracking and can track data such as calories burned, distance, heart rate, sleep activity, speed, steps taken, stress level, and time. It also has sensors such as a heart rate tracker and pedometer.
The battery life can last up to 40 hours. It can last up to five days when not using its more advanced features.
Overall, the Suunto 3 may have some compromises. However, it still satisfies the basics and still delivers the Suunto smartwatch experience.
Suunto 5
The Suunto 5 serves as Suunto's midrange smartwatch offering. It isn't as feature-packed as the Suunto 7. However, it has significantly more features than the entry-level Suunto 3 and is fairly competitive with similar watches in its price range.
Just like with any Suunto watch, the build quality is exceptional. It has a stainless steel bezel and mineral crystal glass material. Its case is made of Glass fiber reinforced polycarbonate. The Suunto 5 has the following dimensions: 46 x 46 x 14.6 mm. It weighs 66 grams, which makes it lighter than the more feature-packed Suunto 7. Additionally, the Suunto 5 features 50m water resistance making it a great watch for swimming.
The only weak point of the Suunto 5 is its display. Its 218 x 218 screen is fairly usable. However, it doesn't look quite as good as competitors in the same price range, such as the Forerunner Watches or the Polar Vantage.
Of course, the main reason to pick up the Suunto 5 is its fitness tracking features and software experience. Unlike other watches in its price range. The Suunto 5 uses proprietary software. This ensures that the Suunto 5 delivers a smooth and fluid user experience.
The Suunto 5 features plenty of fitness tracking options, adaptive coaching plans, activity tracking as well as a pretty in-depth multi-sport mode. The Suunto 5 features over eighty sports modes. Additionally, you can purchase more through the Suunto App.
Of course, the Suunto 5 can do most of the basic smartwatch features as well. You can manage notifications, set alarms, and do pretty much everything that you can do with most consumer-level smartwatches.
In terms of its battery life, the Suunto 5 can generally last up to 40 hours. But when not using most of its features, the battery can last up to two weeks.
Overall, the Suunto 5 is a smartwatch that is geared specifically for the active lifestyle. However, it does this without sacrificing most of the basic smartwatch features making it a very competitive choice in its price range.
Suunto Brand Reputation
Suunto is a household name in the markets that they cater to. Their products represent the best that Finland has to offer. The harsh environments of their country have helped shape the reliability of their products.
From the inception of the company, Suunto has always been bringing innovation. They are one of the companies that help drive the industry forward.
Suunto's products are well-loved by professionals and enthusiasts. Products such as the Suunto M-311 have even been used by the military. Suunto even claims that the M-311 saved a soldier's life from a stray bullet. The M-311 was later modified and became standard military equipment in the form of the Suunto M-34.
Suunto truly lives up to its name. Their products are reliable and will help you to never lose your way.
Is Suunto A Good Watch Brand?
Suunto is without a doubt one of the best when it comes to the reliability and build quality of their watches. Their fitness trackers are also some of the most reliable tools for athletes and sports enthusiasts. However, when it comes to smartwatches, specifically Wear OS smartwatches, Suunto is still relatively new to the game.
Unlike some of its competitors, such as Garmin, Suunto is still relying on Google's Wear OS platform, which isn't always the best. Also, Suunto still has to prove that the overall smartwatch package can perform well and not just the fitness tracking features. Suunto also often gets compared to Polar, a fellow Finnish watch brand, in part obviously because of their origins but also the focus on outdoor watches with a rugged build and full-featured models for athletes and adventurers.
But with that said, Suunto's products have a high price tag for a reason. They have always been at the forefront of innovation. Every product that they develop and launch is made to compete with the best offerings in the market.
So overall, you can expect great build quality and reliability out of these watches. Suunto will just have to prove that they also have great software in order to truly compete with the established brands in the smartwatch market.
Where To Buy Suunto Watches?
Suunto smartwatches are available on their Official Website, Amazon, and eBay.
Where Are Suunto Made?
All Suunto watches are proudly made in Finland using premium materials.
Suunto Warranty
All Suunto smartwatches have a limited 2-year warranty.