A watch is always a dependable and appreciated gift for a special occasion. More personal than a book or gift card, and less risky than an item of clothing, the wristwatch is both a pragmatic gift and a perfect metaphor for the changing periods of one's life. That's why a wristwatch is an especially poignant graduation gift.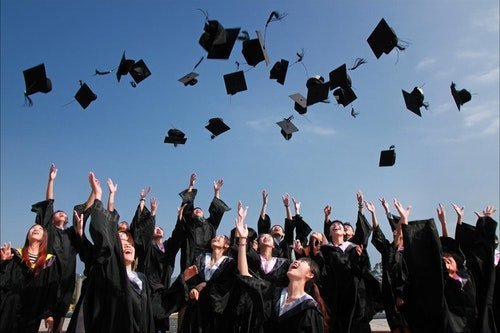 Whether graduating from high school, college, medical school or another postgrad program, a watch is a perfect gift to commemorate a major milestone.
While most any watch, if chosen with care, can be an excellent gift, there are particular ones that best encapsulate the message, "Here is to all you have accomplished in your past, and to all you will accomplish in the future."
Best Graduation Watches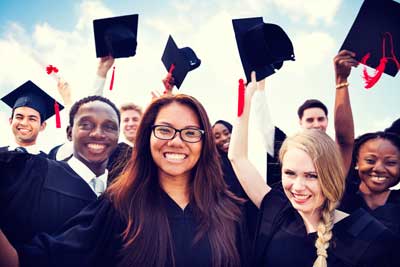 Watches For High School Graduates
High school graduation is one of the biggest moments in any young person's life. For most, it symbolizes entrance into adulthood, and with that often follows many firsts: the first time living away from home, a first real job, the first time paying rent.
Whether the next step is going to college or finding a job, graduating from high school is a milestone worth celebrating.
Like any personalized gift, finding the right watch to mark the occasion depends on the receiver's personality, but there are some qualities that make for a good high school graduation gift. For one, the graduate may feel like he or she is all grown up, but they are still a teenager, and that means uncertainties, rapidly changing tastes, and plenty of new experiences. The right watch should be durable and fashionable, but not too ostentatious or overpriced.


Fashion watches have a lot to offer a recent graduate. Stylish without sticking out, a fashion watch is versatile so that it can be worn for almost any occasion. Plus, since timekeeping technology has been getting increasingly more accurate for the past few decades, even relatively inexpensive watches are reliable.
The Seiko SKX007K2 Diver's Watch is a perfect example of a men's watch that mixes strength and style perfectly.
Check out other top affordable dive watches here.
This is a classic automatic winding analog watch (meaning it doesn't require a battery) in a stainless steel case.
As a diver's watch, it's water-resistant up to 200 meters. For the price, it's an understated timepiece that will look good worn with anything.


For those who prefer a less metallic look, there is Fossil's Minimalist Watch.
This is a quintessential fashion watch from Fossil placing style above all else. This quartz analog watch boasts simple refinement, with a silver-on-blue face and brown leather straps.
The Minimalist isn't built for diving or rough and tumbles activities, but it will look nice on the wrist of anyone sitting in an 8 a.m. economics lecture.
For young women graduating, this Michael Kors Stainless Steel silver-toned watch that will add a touch of elegance to any outfit. This analog watch has a Japanese-quartz movement and is very sleek with a 36-millimeter diameter case.


The face is nicely uncluttered, with a gold-on-white design and affordable price, this would make an ideal graduation gift.
For active teens, a G-shock is a practical brand to consider. We've put together a list of best G-shocks for teens here.
Watches For College Graduates
If high school graduation signals the beginning of adulthood, college graduation is an official introduction into the "real world."
Whether entering the career field with an entry-level gig or pushing onto grad school, the training wheels are officially off. It's an exciting but terrifying moment in anybody's life, and any graduation gift should acknowledge the momentousness of the occasion.
A practical watch for that first professional job would be a dress watch such as the classic Orient Bambino or the Seiko SARB033 Automatic. These watches are designed with thinner cases that fit nicely under the cuff of a suit or dress suit and are classic enough to wear to a job interview but modern enough for everyday use.
For more options, see our top picks for men's dress watches under $500 here.


The Longines Flagship Heritage Men's Watch is a beautiful timepiece, classic in its design but with plenty of personalities. Longines doesn't always get the same attention as its Swiss watchmaking competitors, but the company has been reliably producing fine timepieces for nearly 200 years. The brown, crocodile leather strap with stitched seams is the first thing you'll notice, while the off-white face helps the hour hands pop. Normally retailing for around $1,400, this will be a cherished gift.
Watches For Female Graduates
Understandably, parents and grandparents will likely buy an expensive watch to commemorate the life event, but others will limit their budget. Many still say a hundred dollars is a decent amount for a graduation gift. If that seems about the right amount to spend for you then check out this list of best women's watches under $100.
For a young woman heading off into the world, a dark-toned watch can be a versatile and elegant choice. We've come up with separate lists of our favorite Ladies Blue Dial Watches and Black Dial Watches for Women, all of our picks there are under $500 with many more affordable options on each list.
For a classic design from a reputable yet relatively affordable brand, Citizen's Eco-drive line is a nice option. This women's watch by Citizen with a stainless steel bracelet and a blue dial is elegant and likely won't ever go out of style.


For a minimalist design that can be used for everything from a job interview to a dinner out, MVMT is another watch brand to take a closer look at.
Something like this Boulevard model is an elegant choice for graduation.
Keep in mind, MVMT are fashion watches, so not even in the same category as the Rado or Longines above, but if you are looking for an affordable option that looks nice enough to give as a gift MVMT or Fossil would be popular, affordable options for 20 somethings.
For a detailed look at the watch brands that Millennials wear, see here.
For graduates landing their first job, check out our full series of articles with the best watches for specific professions including nurses, lawyers, law enforcement and investment bankers just to name a few.
Watches For Grad School Graduates
Whether earning a master's, doctorate, or another higher-level degree, completing the extra years of study to specialize in one particular area is a Herculean feat. Show the grad school graduate in your life that you know just how hard they worked to get to where they are now. Consider doing it with a Rolex.


As Swiss watchmaking royalty, Rolex has long been shorthand for elegance, accuracy, style, and, yes, expense. Rolex watches are, indeed, some of the most expensive watches available, but that's only because time and time again, they prove to watch that hold their value and reward their owners.


The Datejust line of Rolex watches comes in a variety of colors, styles, and shapes for both men and women. Shop Men's Datejust on Amazon or Women's Datejust here.
These watches have a bit of flash, which you would expect for watches that can cost anywhere between $3,500 and $15,000+.
Whichever the style or size you go with, you can be confident that the watch will include the Swiss movement that exemplifies the precision and a resell value that makes a Rolex watch as much an investment as a fashion accessory.


If Rolex doesn't seem like quite your graduate's speed, consider going in the completely opposite direction and get a modern smartwatch, like the Samsung Gear S3.
With all of the functionality of a smartphone, including the ability to make calls and receive text messages, a smartwatch is perfect for a graduate who is about to begin a competitive career and could use a leg up.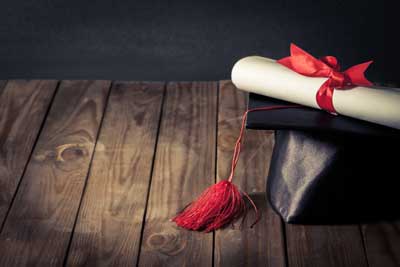 Whichever style or brand you go with, you can feel comfortable knowing that a nice watch is the kind of gift that will always make an impression.