Is there any more satisfying cinematic moment than the ending of a courtroom drama? The noble lawyer, who has staked their career on the outcome, gives a rousing closing argument and for a few minutes your faith in justice is reaffirmed. I'm sure more than a few real-life lawyers were inspired to pursue a law career because of Atticus Finch.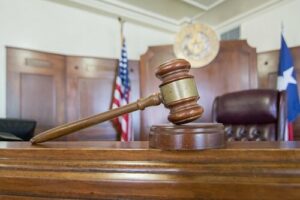 The practice of law rarely runs as smoothly or looks as stylish as it does on the big screen. If you are a court lawyer, though, you know that personal style matters. How you look and present yourself plays a big part in how you're perceived, by the jury, the judge, and the other counsel. A good suit and smart accessories convey a lot even before you speak.
An experienced lawyer knows there is a fine line between looking put together and looking like you're flaunting wealth. In some courtrooms, an aura of humility is better received, while in others, peacocking is necessary.
One way to show off your personal style is with a classy watch. The right timepiece will speak volumes. Here is a brief look at some different watches and what messages they communicate in court.
A lawyer with a subtle touch

Some lawyers embrace flash and bling, especially those that enjoy performing for the cameras. However, most lawyers will never see their faces on television because most court cases don't offer the kind of fireworks that make for big headlines. For lawyers who are working in the unheralded trenches, a humble but practical timepiece is probably best.
When in court, especially in front of a jury, a lawyer needs to recognize the message that a fancy watch expresses (this is also true for what a defendant wears). Too much flash and you could lose the jury's sympathy. Consider, instead, an elegant timepiece with a plain, albeit still stylish, leather band.


Take, for instance, the Rollo Watch by Nixon. The beautiful silver and white watch face set against a brown leather strap looks great peeking out from a suit sleeve or worn on a bare wrist. With Japanese-quartz movement and a date window, this affordable timepiece has all the elegance you could want without looking ostentatious.
If you're looking to spend a bit more but still want some subtlety in your accessories, check out the Junghans Max Bill. Sleeker than the Rollo, the Max Bill is similarly stripped back. There aren't any eye-catching accessories, but that's the point.
Junghans is a German watchmaker that's been producing fine timepieces since 1861 and this quality timepiece shows elegance and class. 
These clean-looking timepieces say that you're serious and dedicated.
The smart watch choice for a lawyer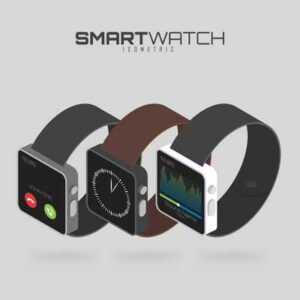 Choosing the right watch isn't always about style, of course. For a lawyer, functionality is also a priority. Consider how difficult it can be for a court lawyer to sneak away and check their emails or return calls.
The new smartwatches offer a solution for the busy attorney who is juggling multiple clients or appointments. They are ideal for a lawyer who wants to appear efficient and modern.
A smartwatch for Android like the Samsung Gear S2 or the Apple Watch allows you to use your smartphone's apps from your wrist. For situations in which you can't or don't want to have your phone out in the courtroom, a smartwatch keeps you connected. Just be sure not to have any sensitive information sent to your watch while in court.
Time to show off

When thinking of high-end watches, a few brands come immediately to mind: Rolex, TAG Heuer, and Citizen. These are some of the most well-respected watchmakers in the business and their wide selection of attention-grabbing timepieces are the result of generations of refinement.
The Rolex Submariner is the epitome of the Swiss watch company's ability to mix elegance, durability, and just the right amount of flash.
The silver on black display, accented by the stainless-steel band, makes this a superb accessory for any occasion, professional or otherwise.
Since it's Rolex, you know you're getting reliability. It's also one of the watch brands that best holds its value over time, so you can also look at it as a wise investment, apart from a classy accessory. 
TAG Heuer's Carrera line of watches offers a few more functions, including three subdials and a tachymeter. It is also stainless steel, with fine Swiss-technology in the body so that you will always be on time. The Carrera is the kind of watch that makes a bold and loud statement.
Perhaps you prefer a watch that doesn't waste any of its precious millimeters with empty space.
Look no further than the titanium Citizen Promaster Navihawk A-T. Solar-powered with the Eco-Drive, this atomic watch has a chronograph, world time function, and tons of dials and subdials. This is the kind of watch that shows you're ready for anything. 
What all of these watches have in common is an unsubtle message: you're a good lawyer and you make good money at it. These watches will stand out whether you're in front of a judge or negotiating a deal.
If you are looking to coordinate your wardrobe with your watch or other accessories are are a young attorney starting out, we thought this video has some good tips about how to dress. It goes over pretty much everything you could think of (for male lawyers):

What is the best watch for a lawyer?

If you really want to know what types of watches are preferred by lawyers, we can go straight to the source. As it is in most professions, when lawyers are asked what types of watch they prefer, they say that there is no right answer. It will always come down to personal style and preference.
Not everyone likes a Rolex, and smartwatches are definitely for a particular type of person. The most important rule is never to spend money on a timepiece if you aren't going to love it.
In reality, most lawyers wear different timepieces in the office than they do in the courtroom, and a different one still when they are meeting potential clients. Just like a belt or a pair of shoes, a watch should match the outfit, fit the situation, and express your personality. If you've checked all those boxes, you'll look great.
Happy shopping, and to all you aspiring Atticus Finches out there, be sure to practice your closing speech in the mirror.