Teenagers are many things: loud, energetic, moody, passionate, messy, and completely opposed to filters, to name a few characteristics.
Alas, rarely are those raging cauldrons of emotion and hormones described as careful or conscientious with their property (or anyone else's, for that matter). Giving a teenager a nice gift is always a big risk.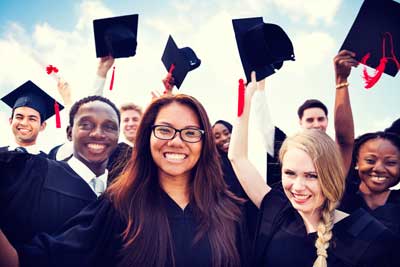 One of the riskiest gifts is a wristwatch. The life of a teenager involves falls and fights, car accidents and careless mistakes.
Taking the brunt of those mishaps is usually that expensive timepiece you gifted them for their birthday or Christmas. It can be pretty disheartening to invest time and money into buying them a nice watch only to find it broken in their drawer a week later.
If you're looking for a durable watch to survive your teenager's tumultuous lifestyle, consider the brand of watch that's strong enough for military personnel and rangers: the Casio G-Shock.

Are G-Shock watches "cool" enough for teens?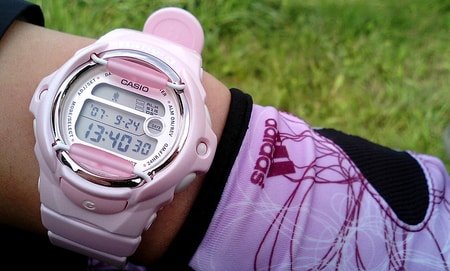 All parent knows that it's impossible to keep up with trends and teen tastes. Who can really keep track of the constant changes in fashion? It's especially difficult when it comes to buying clothes and accessories, like watches.
In G-Shock's 35 years of existence, it has weathered those ever-changing styles and remained one of the most popular watches on the market. In part, this is because G-Shock has expanded its line with a constant stream of new models. Mainly, though, the G-Shock line has been overseen by very savvy marketers.
Whether by chance or intention (probably the latter), G-Shock watches are frequently seen on the wrists of celebrities.
Rappers, pop stars, actors, athletes, and many more are commonly photographed sporting brightly colored G-Shocks. Hip Hop culture, in particular, seems to have embraced the watch line, probably because, as was already discussed, the large variety of models and colors allows individuals to express their unique tastes and styles.
It's impossible to guess what your teenager is going to think is cool next month, but the G-Shock watches have been largely impervious to the shifting tastes of fashion.
Best G-Shock watches for teenagers:
No matter how much research and shopping you do, finding the right watch for your teenager is going to be a bit of a crapshoot. Don't fret, though, because we've got a list of G-Shock models that would be popular with almost anyone.
G-Shock Unisex G-Shock Tough Solar

This solar-powered, all-black wristwatch is the quintessential G-Shock. In addition to being shock-resistant and water-resistant up to 200 meters, this watch comes with an assortment of useful features.
It has four alarms, a stopwatch and countdown timer, and a world clock with 41 time zones.
It's also Japanese quartz, so you can rest assured that it will be accurate. This is a great deal for all the features that come with it.
G-Shock Mudmaster GG-1000-1A3CR

If your teenager is the kind that likes to get down in the dirt, the G-Shock Mudmaster will be a hit.
On top of the standard G-Shock durability and useful extra features (including a compass), this watch was specifically designed to prevent mud, dirt, or sand from getting into the case.
This model is popular with emergency rescue workers and rangers, so it should be strong enough to handle whatever your kid throws at it.
The Mudmaster is one of the more expensive models, retailing for about twice the price of the previous model above, but it's an investment that will last for years. If only you could say the same about your teen's sneakers.
G-Shock BABY-G BGA-220-7A:

In the 1990s, Casio introduced the G-Shock BABY-G line and marketed it to women and young girls.
This particular white BGA-220-7A model is reliable and shock-resistant but also uncommonly sleek. Another cool feature is the small display window with a digital display, making it one of the coolest Ana-Digital watch designs in the lineup.
Compared to the stealth all-black model, this white and silver face will stand out in the crowd, but the really unique feature on this is one G-Shock with tide & moon graph.
The watch has a special window that shows the level of the tide based on the time of day. It's a great add-on for any beach lover. For the price, this model is one of the best deals around.
If you like the look of the Baby model, check out these other feminine G-Shock watches designed for women.
Casio G-Shock Breezy Rasta Color Digital Watch

The Casio G-Shock Breezy Rasta Color is a Rasta-inspired timepiece that is perfect for rebel teens that want to show off their colors.
If you're not looking for the all-black or the white above, this is a fun watch. Apart from the playful colors, it still tough like you'd expect from G-Shock. Apart from that, it's got some great features including a 1/100-second stopwatch, multi-function alarm, a countdown timer, a flash alert for alarms and hourly time signals, and a full auto-calendar till 2039 making it a great pick for teens – with that calendar they'll be set into their 30s!
G-Shock Garish Series GA-400GB

As the name suggests, the GA-400GB Garish is a bit showier than your average G-Shock.
This black and gold model mixes a digital and analog display. In addition to being shock and water-resistant, this model is also magnet-resistant.
With style to spare and a decent price. It's definitely a timepiece for someone who has a style all their own.
Any one of these watches will be a hit with your favorite teenager. They have a bold, unique style that your kid will love and be excited to show off.
Better yet, though, you'll be able to feel confident that as long as your teenager is wearing a G-Shock watch, they'll have a reliable and durable timepiece that won't immediately break the first time they drop it. It's truly a win/win purchase.
If you want a closer look at this model, check out this quick unboxing:

G-Shock GMWB5000CS-1 Limited Edition Full Metal Grid Tunnel
If you want something special, say for a birthday or graduation gift, this Limited Edition G-Shock would be a great pick.
The G-Shock GMWB5000CS-1 has that true retro square G-Shock watch feel that brings parents back to the 1980s but this futuristic grid pattern gives it the modern look that teens are looking for. Along with the look, it has the technology to match with Mobile Link (Wireless linking using Bluetooth) that will keep them connected.
The laser-engraved stainless-steel case gives this square G-Shock watch premium appeal. All the standard G-Shock features including a countdown timer, auto calendar and stopwatch.
You also switch this to 'stealth mode' with the vibration-only alarm which is great if you're in class or trying to study.
The history of the G-Shock
In 2018, G-Shock is celebrating its 35th birthday.
The Japanese electronics company, Casio, released the first watch in the product line in 1983.
This watch, the DW-5000C was a digital watch with a rectangle display and basic black, rubber wristband. It would take a few years for the watch line to catch on as a big seller, but in terms of design creativity, it was an immediate success.
The original G-Shock was created by a team that was led by Kikuo Ibe. The driving philosophy behind the watch was the "Triple 10 Test." After having one too many watches break after falling to the ground, Ibe wanted to create a wristwatch that wouldn't break from a 10-meter fall or if submerged in 10 atmospheres of water (depth of 100 meters).
The third "10" in the test was a battery that would last for a full decade. The DW-5000C passed the test with flying colors.
It was 1987, with the release of the DW-5600C, that the G-Shock line of watches really came into their own. Doubling the depth at which the watch could be submerged to 200 meters, this highly durable yet still affordable timepiece became a sensation.
Now, the G-Shock line of watches has hundreds of different models and continues to be a worldwide top seller with everything from tactical watches designed for special forces to or police officers.