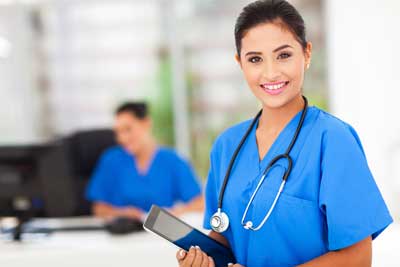 All the hard work and years of stress have paid off. The all-nighters, the missed meals, the total abandonment of the faintest semblance of a social life have led to this: your kid is on their way to medical school.
You couldn't be prouder of her (or him) and even though it's going to mean a whole new set of loans and a second (third?) mortgage, you're thrilled for your progeny to start this new chapter. They have accomplished so much. Now you're trying to determine what kind of gift will convey just how much you love and support them.
Would you be surprised if we suggested a nice watch?
A stylish and practical gift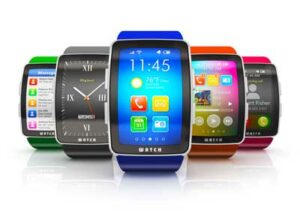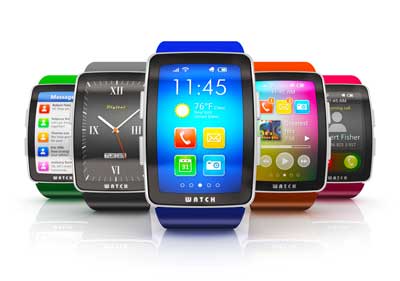 The best thing about a watch is that it isn't just a fashionable accessory, it's also a very sensible gift that will prove invaluable once your favorite student is studying hard or doing their rounds.
More than mere timepieces, modern watches have a range of features that can be useful in a hospital. There are watches that measure heart rates and vitals, or Fitbit watches that track activity like your sleep and number of footsteps. There are watches that come with chronographs, alarms, multiple time zone settings, and even compasses and glow-in-the-dark faces.
And then there are the new smartwatches that can perform most of the nifty functions that your mobile phone does.
The style of the watch can, itself, be a feature. Straps for a wristwatch come in all manner of materials and styles, from comfortable cloth to snug leather, stainless steel links to interwoven nylon braids.
If your doctor-to-be isn't necessarily interested in a wristwatch, either for reasons of comfort or because their hospital doesn't allow them to wear jewelry on their arms, there are modest lapel watches or versatile pocket watches, too.
With all of these different options to consider, it probably seems intimidating to try to pick the exact right one. You can go straight to the horse's mouth and see what current medical professionals recommend. Forums can be okay places for ideas and advice, but be aware that some people on these boards are just trying to sell luxury watches and might not be the most trustworthy sources.
If you want to be sure to get the best watch, but don't know how to sort through all the information, don't fret, we're here to help.
Best wristwatches for making the rounds

There are loads of inexpensive and simple medical watches to be found if you're looking for something practical that won't be a great loss if broken or lost.


Prestige is a watchmaker that has an assortment of cleanly designed "scrub" wristwatches under twenty bucks. For a little more money, you can go with the Speidel Scrub Watch which has a silicon strap that comes in a variety of cool colors. These are the kinds of watches that are purely practical, and that might be exactly what a medical student needs.
If you're interested in watches that are intended for use in a hospital but have a little more functionality, there are a variety of options. One of the most useful features of a medical watch is the pulse-monitor dial or pulsometer. This is a scale (or pair of scales) on the face of the watch that provides an easy pulse rate calculation. It's a simple feature, but a nice one.
Aristo makes a couple different medical watches, though their analog Aristo 4H87.
The watch is designed specifically for nurses, doctors, and medics for measuring a patient's pulse rate on its dial.
This is the quintessential medical watch with a classic, understated style. What's nice about this watch is that it isn't flashy or overstuffed with design flourishes. It has a large, bright face that's easy to read and its simple black and white design will blend in nicely with a medical coat or a suit.
If you're on the search for something more modern, Doplr is a watch that claims on its website to be "created by doctors." Their sleekly designed watch includes a glow-in-the-dark face as well as both a pulsometer and an asthmometer (it measures the respiratory rate). This is a limited-edition item, with each one numbered and available for personal engraving.
A piece of history
Perhaps you're thinking something a little less modern. Consider a timepiece that's a true classic: the Baume & Mercier Medical Chronograph.

This beauty is as sophisticated as they get. Retro, but still modest and restrained, this is the kind of accessory that will look as cool 50 years from now as it did when it was first made.
The vintage Baume & Mercier medical watch might be hard to find, they can be found occasionally on E-bay but their modern models are still some of the chicest watches on the market like the Baume & Mercier Capeland Chronograph.
---
If you want to go truly old school, you could try tracking down a classic Slava medical watch. As you would expect from something that was manufactured in the USSR during the 1980s, this is a purely functional timepiece with a pulsometer and a boxy, black, white and red face. Granted, since this watch is a piece of history, it might not be something a medical student will actually want to wear while doing rounds, but it will still make for a completely unique gift (if you can find one).
A cool watch for a cool kid
A functional medical watch is surely a nice gift, but maybe your aspiring doctor won't want to (or won't be able to) wear a watch during rounds. Oh well, they can still wear a cool watch outside of the hospital. Broaden your search for something a little more modern and showy: the smartwatch.
The Apple Watch 3 is the cool new gadget on the block. Like all Apple products, it's one of the sleekest items you can buy, and it comes with some great features, such as GPS and a running and cycling fitness tracker. It also has a heart rate monitor which your medical student will surely appreciate.


Apple gets a lot of press, but they aren't the only game in town when it comes to smartwatches.
Samsung, perhaps Apple's biggest competition in the smartphone market, has unsurprisingly gotten into smartwatches, too.
The Samsung Gear S3 has a similar price point as the Apple Watch and it's got essentially the same functionality for Android users (it's compatible with virtually all recent android phones. As with a lot of new tech, picking a brand is probably more a matter of personal loyalty than tech differences.
There's one extra bonus that will make a smartwatch an ideal gift: in addition to all the great features, smartwatches can receive calls and texts, so your student will no longer have an excuse for missing your message. Now that's really smart.
Other Medical School Gadgets
If you're looking for gear beyond watches for medical school, here's a hands on short video by a medical student where she goes over the watch she uses as well as some other really cool and useful gadgets for med school. She actually starts off the video talking about her watch- it's this smart watch by Withings (see on Amazon) that doubles as an activity and sleep tracker (important stat for a student studying late into the night).

Hopefully we've helped you narrow down your search.
Remember, a watch is always a fantastic gift, but of course the greatest gift of all is that which only a parent can give: unconditional love and a place to do laundry on the weekends.
We leave you with this funny quote: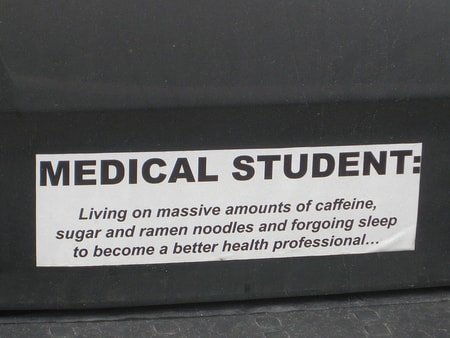 Additional sources:
Baume & Mercier Medical Chronograph