Citizen is the core company of a Japanese conglomerate, Citizen Watch Co. Ltd., that is currently based in Tokyo, Japan.
It is generally popular for its Eco-Drive watches that are powered primarily by light. With the slogan, Better Starts Now, the company has been driven to always produce something better. As a result, more functions were added to their watches, they offered more beautiful designs and released a greater variety to suit every citizen's taste.
If you've already decided that Citizen is the brand for you and are just looking for recommendations, check out our picks for the best Citizen watches for men here.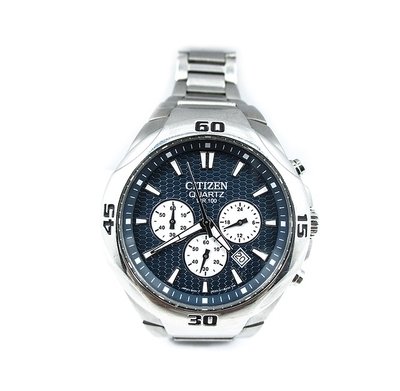 Currently, the parent company owns a number of well-known watch brands including, but not limited to, Alpina, Frédérique Constant, Bulova, and La Joux-Perret.
As such, it is manufacturing a wide variety of watches among it's brands, from budget to entry-level luxury although Citizen watches are most well known for their affordable dress watches and their proprietary Eco-Drive solar technology.
In addition to these, it has also been producing calculators and small electronic organizers. There are also handheld televisions and computer printers bearing the Citizen brand name.
In the 1980s, there were handheld electronic games released under the Q&Q brand, a subsidiary of Citizen. By the 1990s, it produced notebook computers in Japan in partnership with Compaq Computer Corporation. Said computers were marketed under the partner's name.
History of Citizen watches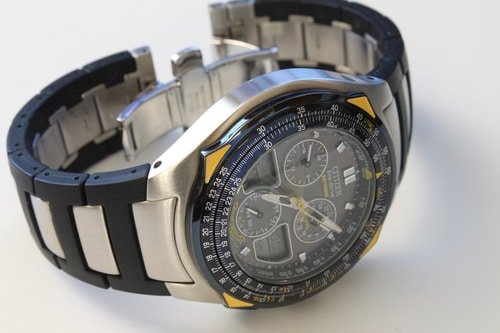 Citizen Watch Co. Ltd. started in 1918 with the name Shokosha Watch Research Institute.
1920s: The first pocket watch bearing the name "Citizen" was produced in 1924. It was the then Mayor of Tokyo, Mr. Shimpei Goto who named the watch as such with the vision that the watch, a luxury item during those time, would become widely available to the general public in every part of the world.
One of its first products was even purchased by a Prince Regent at the time, Emperor Showa.
1930s: The foundations for the Citizen watch empire was laid in 1930 by Yosaburo Nakajima. In 1931, Citizen started producing a 10 ½ ligne caliber which was then followed by an 8 ¾ in 1935.  The company started exporting watches to Southeast Asia in 1936.
1940s: A 5 ¼ ligne caliber was then introduced in 1940.  During World War II, Citizen produced chronometers and igniters and other components for the military.
In 1949, the Citizen Trading Company was established. Its main goal is to manage the distribution and marketing of Citizen watches throughout the globe.
1950s: In the early 1950s, Citizen Calendar, the first men's wristwatch with date display in Japan was released. Citizen acquired a clock manufacturer as its affiliate company, The Rhythm Clock Co. (now known as The Rhythm Watch Co., Ltd.) in 1953.
In 1956, the brand produced Parashock, the first shock-proof Japanese watch.
Citizen next launched its first automatic-winding wristwatch, Auto, fitted with Cal.3KA. In this same year, Citizen Deluxe with Cal.920, Citizen's first caliber with central seconds was released and it has gained wide support with over 100 million sales.
By 1959, the company manufactured Japan's first water-resistant wristwatch called the Citizen Parawater.
1960s: In 1960, Citizen partnered with the American watch company, Bulova, for import/export.  In 1962, the company introduced the Diamond Flake. An officially certified chronometer and the world's thinnest men's wristwatch with center seconds.  Citizen also introduced the Quartz-transistor clock by 1963 but it was not until 1967 when it was released on the market.
In line with the company's diversification strategy, Citizen established the Citizen Office Machine Co., Ltd., now known as Japan CBM Corporation, in 1964. The following year, it started producing office equipment and precision manufacture components.
X-8 (Cosmotron), Japan's first electronically regulated balance wristwatch was released in 1966.
1970s: In the 70s decade, Citizen moved towards the production of more quartz timepieces, which now forms the majority of its products. However, it did not completely forego the mechanical movements in this decade.
The company launched its first quartz wristwatch in 1973. In 1974, the first Japanese LCD technology watch was introduced, along with solar-powered technology.  Its legendary Cryston Mega Quartz was launched in 1975. It is considered one of the world's most accurate and most expensive wristwatches ever released to the market.
Along with the outbreak of battery-powered quartz watches, Citizen introduced a breakthrough with the world's first light-powered analog quartz in 1976, the Crystron Solar Cell.
1980s: By 1980, Japan became the world's largest producer of watches and watch movements. The company released the world's most water-resistant watch available for the public in 1981 – the 1300m Professional Diver's watch.
Citizen became the world's largest single manufacturer of watch movements in 1986. It also introduced the first wristwatch with voice recognition in 1987 called Voice Master or Voice Memo in Japan.


1990s: In 1995, after various refinements with the solar-powered watches, the Eco-Drive line was finally introduced to Asia, Latin America, and Europe; followed by the United States in April 1996. It has quickly become the brand's number one best-seller.
The following year, it was awarded the first "Eco-Mark", an officially certified Japanese award for environmental protection.
Throughout the decade, the company focused on launching more watches in the Eco-Drive line such as the Exceed Eco-Drive, Eco-Drive Signature Technology, Promaster Eco-Drive Aqualand and Exceed Lady's Eco-Drive. These and other models that the company released have set new standards in the watch market.
Recent years
In recent years, it was observed that Citizen has been aggressively implementing its multi-brand strategy. At the onset, it merged with Citizen Shoji and acquired Miyota Co. Ltd., including its several small component manufacturing subsidiaries.
By January 2008, the company then bought the American watch brand Bulova Watch Company along with all its affiliated brands, Bulova, Caravelle, Wittnauer, and Accutron.
To complete its brand portfolio, in May 2016, this giant conglomerate then bought Switzerland's Frédérique Constant Holding SA together with its watch brands – Frédérique Constant, Alpina and Ateliers DeMonaco.
At present, the Citizen group is already composed of the following watch brands:
Citizen, Campanola, Q&Q, Arnold & Son, Bulova, Bulova Accutron II, Bulova AccuSwiss, Wittnauer, Caravelle New York, Bulova Clocks, Frank Lloyd Wright*, Harley-Davidson*, Frédérique Constant, Alpina, Ateliers de Monaco.
The Citizen Eco-Drive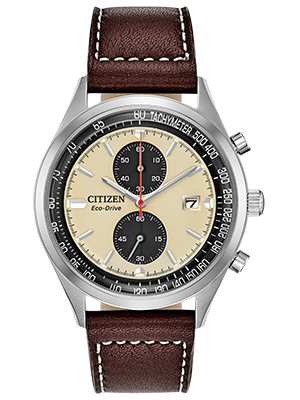 Now, let's talk more about this Eco-Drive. Eco-Drive is actually a technology developed by Citizen that uses energy from any kind of light source, artificial or natural.
Citizen competes directly with Seiko (and other brands) selling some of the best solar-powered watches on the market.
To do this, most eco-drive watches have a special titanium lithium-ion secondary battery charged by an amorphous silicon photocell located behind the dial. The harnessed light energy is stored in this secondary battery that can be charged to continuously run. Because of this Eco-Drive, it was said that North America alone was able to eliminate the disposal of over 10 million batteries.
To better understand how the Eco-Drive technology works, watch this video:

Since these watches do not run on batteries, they are expected to last longer. Based on some experiments, the solar cells and the second battery in Eco-Drive watches can last up to 10 years. But to further lengthen this, during the production of these watches, they utilized lubricants that will not harden or evaporate even up to more than 20 years, therefore, prolonging the life of your Eco-Drive watch.
Where Are Citizen Watches Made?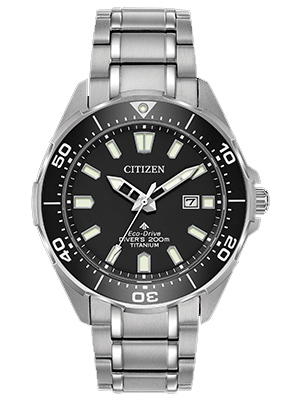 As you have read, Citizen started its production in Japan. However, with its continuous expansion and diversification, the development and manufacturing of its products now take place in many different countries.
Primarily, its tuning-fork watches come from America. The watch jewels are in from Switzerland while France handles the brand's electrical watches.
In addition, there are also production plants in India, Hong Kong, South Korea, and even in Germany and Mexico.
Despite its widespread production, a strict quality assurance protocol is being implemented to make sure that all watches bearing the brand name meet the company's core standards.
Citizen Watch Reputation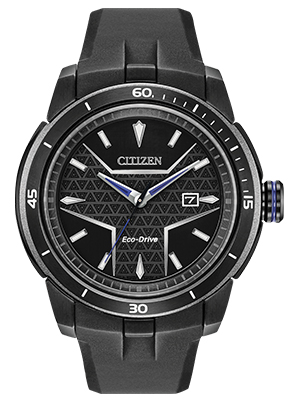 Citizen has established its name for high-quality watches. Their timepieces are aesthetically pleasing and technically innovative. Their Eco-Drive watches particularly are gaining popularity.
According to this community-based online forum the top competitors of Citizen (as accordingly ranked from first to last) are G-Shock, Timex, Fossil Garmin, TW Steel, Swatch, Titan, Guess Watches, Nike and others.
In addition, being originally a Japanese brand, it is also oftentimes compared with another Japanese brand, Seiko. If you're going to ask which of these Japanese brands is better, read this post for more detailed analysis:
Seiko vs Citizen brand comparison
Apart from quality watches, what many say ruins the great reputation of this watch brand is its Customer Service Department.
Customers generally agree that the after-sales service of the company is not as satisfying as their products. Not only in the US but other global sites, the service gets poor reviews, especially when it comes to getting the watches repaired.
Perhaps this is one aspect that the Citizen should work on. Although we do think that many of those review sites may be somewhat biased towards people with negative reviews (customers rarely go out of their way to find these sites to leave positive reviews on companies). They generally have an overwhelming number of people that were upset enough to register and write a complaint, so they
With a long list of brands on its portfolio, the Citizen group has now created a wide range of clientele. With such, is also an increased number of competing brands.
Are Citizen Watches Good Quality?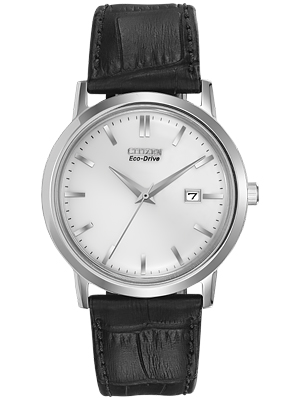 Even in various forums and reviews among customers, watch enthusiasts and collectors, there is no dispute about the quality of watches being produced by Citizen. They are said to be not just good but "great" and "awesome" even.
As we've mentioned on every watch brand overview we've done, quality is always somewhat relative and subjective. The features that prioritize in a watch and your budget will also determine in large part what you regard as good quality.  We would need to consider the price range and the category of the watch. Citizen watches are not luxury but they are also not cheap fashion watches so we wouldn't directly compare them to watches in either of those categories
While you won't get the high-end watchmaking or horological significance of a luxury Swiss watch brand, Citizen does deliver quality watches that are reliable and long-lasting. They are highly regarded in the consumer watch category and their watches are affordable with many of their watches selling for a few hundred dollars or less with many watches selling for under $100.
However, Citizen also makes quality watches with specific features, such as their Citizen Promaster Diver that landed on our list of Best Dive watches under $500, or the Citizen Promaster Skyhawk A-T that landed on our list of Best Pilot Watches Under $500.
The Citizen Eco-Drive is also a well-respected solar watch technology in the watch industry and they are considered some of the best solar watches.
Adding to its popularity and credibility are the various awards that the brand received for its quality craftsmanship. It has also been one of the longest-running sponsors of the International Skating Union, supporting the competition since 1982. It is also the current official timekeeper of the US Open.
This 2018, the Walt Disney Company even announced that Citizen will be the official timepiece of Disneyland Resorts in Anaheim, Florida, Paris, Hong Kong, and Shanghai, and of Marvel New Media's Creative Space.
These awards and partnerships pretty much validate how good the watches are, and how accepted the company is in general.
Where to buy Citizen watches?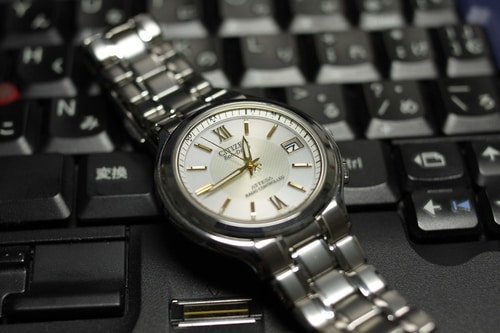 Citizen watches are available worldwide. To help you find a store nearest you, enter your location here and it will do the search for you. You may also shop directly from Citizen's website.
Citizen watches are found in many reputable retailers, watch boutiques and department stores. Check out Saks, Macy's or Nordstrom for reviews of Citizen watches.
You can also find Citizen online at watch retailers such as JomaShop, Ashford, or choose among the hundreds of Citizen watches on Amazon.
You can find new releases and deals on Citizen watches on Drop.
Overall, you can't go wrong with a Citizen watch. It is a brand that is well-known worldwide and has established its name throughout history. With their innovations, superior quality, and masterful designs, their watches were among the general public's favorite through the years.
Citizen International Warranty Policy
This international brand offers a three-year and a five-year limited warranty for its watches.
Warranty Coverage
First, the three-year warranty covers all its automatic and quartz watches. Regardless of the watch is purchased in Australia, New Zealand, the Republic of South Africa, or in the South Pacific Islands, provided that it came from an authorized dealer, the watch has a limited warranty for three years from the date of purchase. In the first year of its warranty is a one-year international guarantee.
The five-year warranty, on the other hand, applies to all Eco-Drive and Promaster watches purchased from an authorized dealer in the above-mentioned regions. It is also a limited warranty from the date of purchase that comes with a one-year international guarantee in its first year.
The limited warranty covers any defect in workmanship or in the material of the watch. The company has the option to regulate, adjust, repair or replace the movement as necessary within a reasonable period of time after the watch is returned during the warranty period.
Repairs
In general, Citizen commits to repair any watch sent in under warranty within 45 working days after receipt in the repair center. If it deems impossible to accomplish within the said timeframe, the company will replace the watch or provide a substitute watch of comparable value.
Any repair or alteration done by unauthorized technicians may void the warranty.
If your watch needs to be repaired outside the warranty period, the company may check or assess your watch, free of charge. It will then provide you with a written quotation for the repair job. Only when the final quotation is accepted will the company commence on the repair process.
It will aim to complete the repair as soon as possible, but it will greatly depend on the availability of the needed parts.
If you want to know more about the warranty, read this. Or if you have some questions about your Citizen watch, this page will be helpful.