Caravelle watches is often known as Caravelle NY because of its primary and most famous product line. It's also known to many as Caravelle by Bulova.
Bulova, its parent company, produces other watch models under the Bulova brand as well as other brand names.
Caravelle has been around for a while, but its popularity has gone a bit downhill compared to when it was a newcomer in the market. Even though it isn't a powerhouse today, its presence is still felt globally, especially in New York. These watches are of good quality and worth your time if you're looking for a practical purchase.
Caravelle Brand History


Bulova was founded in 1875. It created and sold American watches with Swiss components and movements. Since they began, they've been successful in growing and expanding. For the better part of the large part of the 20th century, Bulova became one of the biggest luxury watch brands.
Caravelle was founded in 1962. It has always been an American brand that offers good quality watches that are durable and stylish. Their brands are everyday timepieces that are practical and functional but still stylish. You can see from their watch collections the mix of both past and current style influences. Their slogan reads, To wear with style, to wear for life.
Caravelle Watch Collections
Caravelle New York – Women's
Read Amazon Reviews | See on eBay
This is one of the brand's most popular collections. One glimpse at the watches and you'll be stunned with their aesthetics. There are also a lot of models to choose from, so you'll find one that's right for you for sure. The watch's face varies with each model, some have numbers, and others have Roman numerals.
You can get up to 60 crystals on the bezel, which affords the look of elegance and class – which is amazing because these are quite affordable. A few models also have an AB crystal face that shines and sparkles regardless of what angle you're looking at it. The case and band are made of pure stainless steel. A lot of them are two-toned that adds to the uniqueness of the watch's look.
Caravelle New York – Men's
Read Amazon Reviews | See on eBay
The Caravelle New York for men follows the women's range and is available in a massive choice of colors, materials, and features. There are some with a chronograph (we'll talk about these later) and others don't.
This watch is a great embodiment of New York in its essence. It is stylish with its stainless steel, but you can also get variations that have a leather band or a NATO band – the former of which is great for a casual look. (To learn more about different types of watch bands, click here.)
You'll find different stylings and details such as a range of markers (Arabic numbers, simple bars). The metal bands can be single-tone, two-tone, chrome, gold, silver, and more. All watches use very dependable Japanese quartz movements. Their watches also have a date function, displayed at the 3 o'clock position. Some variants display it on the 4 and 5 o'clock position instead.
Caravelle New York with Chronographs
Read Amazon Reviews | See on eBay
As mentioned earlier, the Caravelle New York line for both men and women includes variants that come with chronographs. This is made with stainless steel cases. The women's watches are adorned with Swarovski jewels around the bezel. The watches again show off a very luxurious feel and look without a very high price tag.
The Japanese quartz movement is quite remarkable and can last for years on end. The chronograph is similar to higher-end watch brands. This alone makes this collection a big seller for the company. You'll find various styles, too. Some are very colorful, and you'll also find classy ones that are gold and single-toned, for instance.
Caravelle Brand Reputation

The styling and features lean towards the traditional, though there are lots of colors thrown in to set them apart from their competitors. You won't find gold or diamonds in the product line, but there are gold-toned models and others that include crystals. They make a number of chronograph models and a couple of interesting models with skeleton faces that allow you to see the parts of the movement.
Displays are generally analog, though there are a couple of chronograph models that have combination analog/digital displays. These are attractive watches that are suitable for daily wear, business wear or evening wear, and they're priced affordably, so you'll be tempted to buy more than one.
Is Caravelle A Good Watch Brand?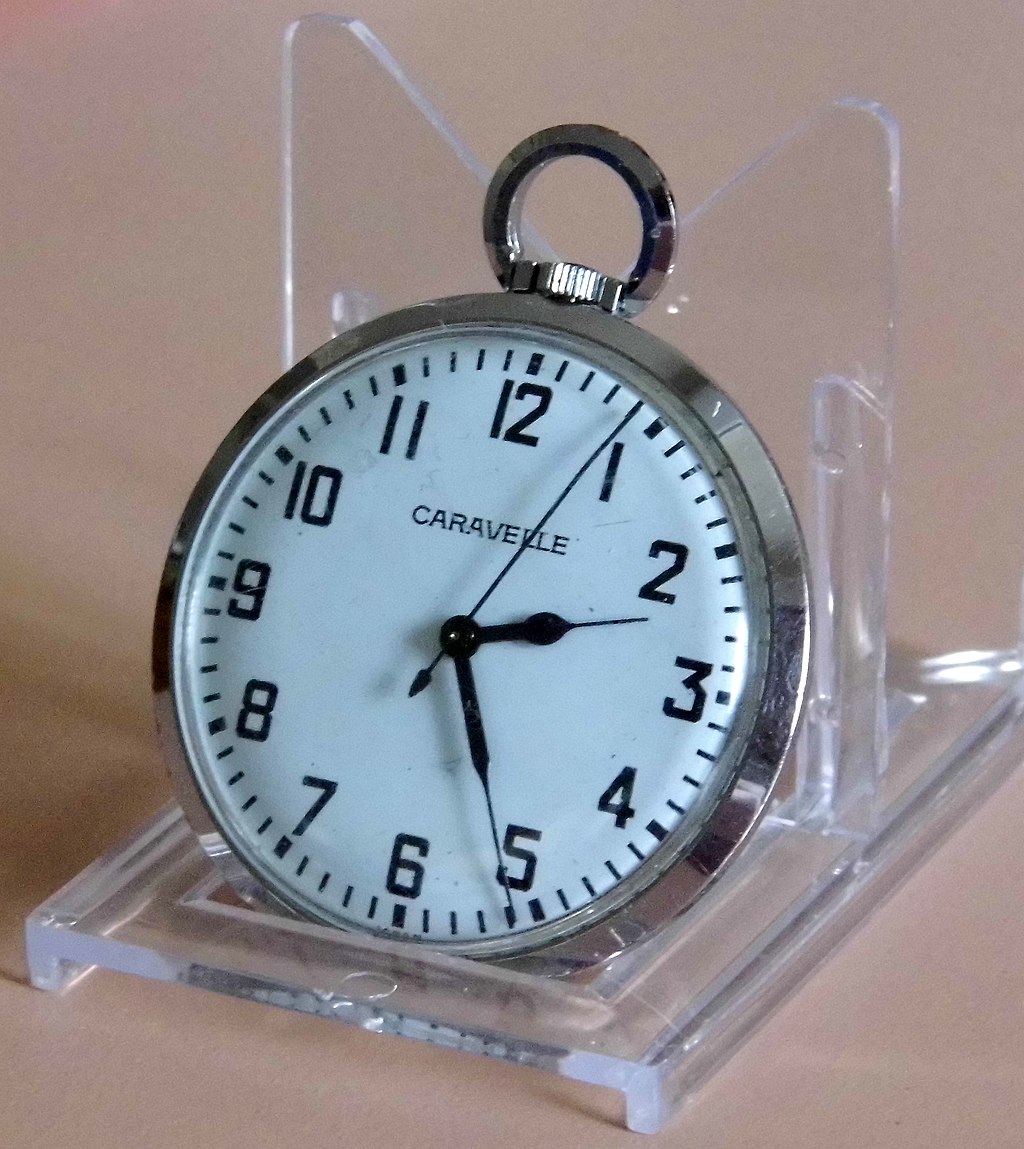 Caravelle is a good, practical, and affordable watch brand. As Bulova's entry-level watch brands, Caravelle watches come backed with the quality and reliability of its well-known parent brand at a readable price.
The quality of the watches, considering the low price point, is a good value for many practical consumers with many of the brand's watches retailing in the sub-$100 price range. Click here to see other affordable watch brands that are in a similar category as Caravelle
Some of the brand's cases use ceramic and stainless steel and many of the watch faces are shielded with mineral crystal material, which works well but is not at the same level as sapphire crystal in terms of scratch resistance.
The water resistance of Caravelle watches is often around 30 meters. If you aren't into serious water sports, this should not be an issue for the casual watch wearer Their price point is affordable watches that can last well if you care for them properly.
The parent company, Bulova, on the other hand, usually uses Swiss movements. Since Caravelle is more of a budget brand, they use movements from either China or Japan. Most of these watches are highly precise in terms of quartz electronic movement. You can also find automatic mech movements, too, if you prefer those.
As with any brand, the question of quality comes down much in part to what you value, your budget, and what you are looking for in a watch. Given their low price point and the primary goal of being fashionable watches with accurate quartz movement they are worth considering. It's not surprising that they don't have the most innovative technology or features, though. They are great basic daily watches.
If you looking for a comparison, check out Casio, Timex or Seiko.
Where To Buy Caravelle Watches?
You can click here to find Caravelle stores near you.
Shop for Caravelle on Amazon.
You can also find Caravelle watches on eBay.
Where Are Caravelle Watches Made?
Caravelle is an American watch brand that uses Japanese or Chinese movements and in some cases Swiss, depending on the model.
Caravelle Watch Warranty
You can find the official warranty terms here.
Your purchase covers defects in craftsmanship and materials for 3 years.