Japanese watch company Seiko is one of the most respected watchmakers globally. Starting as a small shop in Ginza, Tokyo, Japan in 1881, Seiko (or Seiko Holdings Corporation) consistently produces high-quality timepieces promoting Japanese craftsmanship.
In this article, we'll talk about Seiko's origins and collections. Whether you're buying your very first Seiko or simply growing your existing collection, this article will give ideas on the models you should take a closer look at. We'll also be providing some buying essentials, like warranty and repairs.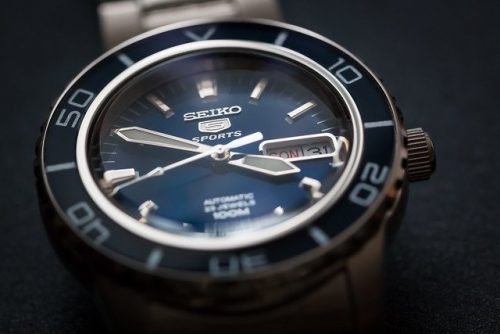 Seiko: A History
Kintaro Hattori started Seiko at 22, selling and repairing watches for the first decade, later opening another factory in Seikosha in 1892.
Seikosha was where Hattori started producing different timepieces, from wall clocks to the first-ever pocket watch (which he called "The Timekeeper"). This pocket watch was the model that was the beginning of something big; Japan's first wristwatch.
The year 1913 was a very important year for the brand, as it was the time that the first-ever Japan-made wristwatch made its debut. Called The Laurel, this is the period when Kintaro exhibited his skill. It was not until 1923 that the brand officially released the first watch that bore the name Seiko.
Today, after being around for more than a century, the company continues to be a leader in watchmaking.
Where Are Seiko Watches Made?
Seiko watches movements are made in Japan and their subsidiaries in China, Malaysia, and Singapore.
In online discussions, you'll see some disagreement on what it means to be "Made in Japan", with some people claiming that all the watch parts are made and assembled in Japan while others say that having a Japanese movement makes it Japanese-made.
While there is some debate, our understanding is that Japanese law allows products to be marked "Made in Japan" if a Japanese company fully owns the facility (even if the factory is in a foreign country) and a Japanese national oversees the manufacturing process. So, it "made in Japan" doesn't guarantee that Seiko made it on Japanese soil.
Howver, all Grand Seiko watchs are made in-house in Shizuku-Ishi Watch Studio in Iwate, Japan.
You'll see different markings on Seiko watches. Some will clearly say "Made in Japan" on the dial, others will say "Mov't Japan," others just say "Japan." Some Seiko watch casebacks will have "Made in Japan" engraved into the metal.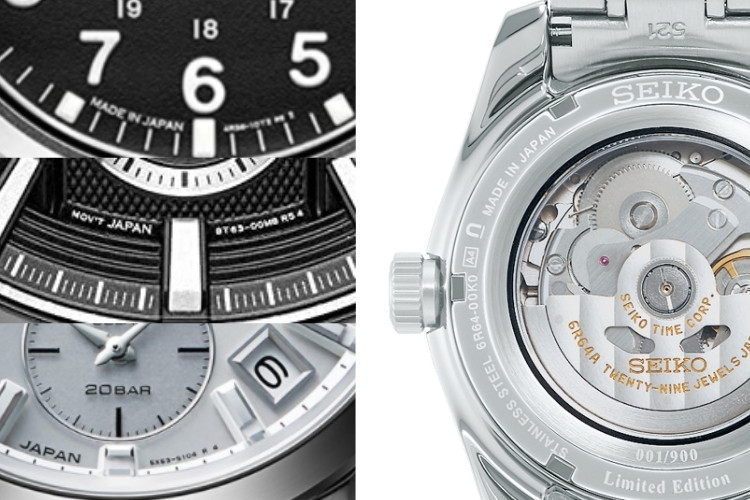 Apart from the endless debate and confusion, the craftsmanship behind the Seiko watches is impressive. The Shizuku-Ishi studio has a great website that shows the place itself and the craftsmen ("the elite of the elite") behind them if you want to learn more about the company's art of watchmaking and the watchmakers.
Seiko Collections
The Seiko catalog, composed of hundreds of watches, is extensive. Below, we'll give you a peek at each of them to provide you with an idea of what to concentrate on if you're looking to buy one.
If you'd like to do further reading, you can check our article on the Best Seiko Watches for Men.
Seiko Astron Collection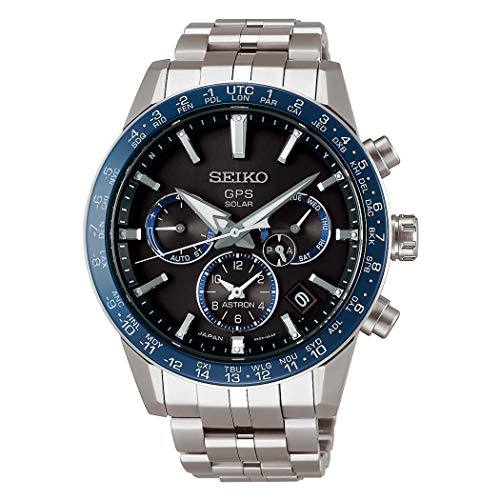 Referred by Seiko as "possibly the most intelligent watch ever made," the Seiko Astron is the world's first GPS solar watch. The watches of this collection do not need a battery change—you will be able to automatically adjust it to a particular time zone (it recognizes over 40) with a simple touch of a button.
This collection, which you can view here, includes limited edition sports lines. One is in collaboration with tennis superstar Novak Djokovic—a watch with black and gold color combination, with special minute markers that pay homage to the tennis points system (Love, 15, 30, 40), and UTC codes on the bezel for the four cities in the world that have hosted the Grand Slam tennis tournaments (Paris, London, New York, and Melbourne).
Seiko Prospex Collection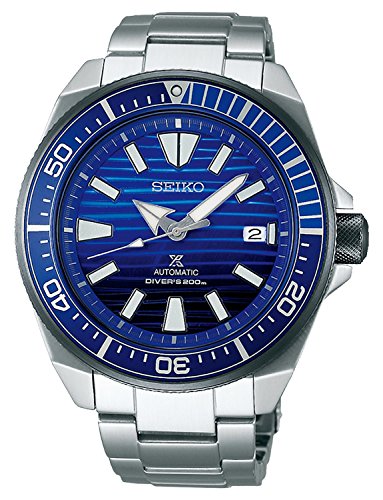 Seiko produced its first diving watch in 1965. Seiko's journey to making one of the best diver's watches began with a professional diver's request for a watch that could withstand the pressure of being underwater greater than 300 meters. Seiko formed a development team that did years of research, producing watches that could be used underwater. By 1975, they had already created advanced diver watch technology: the world's first-ever professional Diver's 600M with a highly durable titanium case, which was shock resistant, corrosion-proof, and has an airtight case.
Today, the company's expertise in diving and sports watches are showcased in the Prospex collection, a collection of watches for Sea, Land, and Sky. The watches are not just for professional and recreational dive watches but for those who are into any adventure sport.
Seiko Presage Collection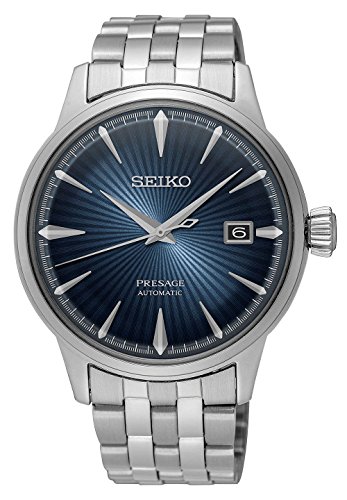 The Presage collection is a testament to Japanese craftsmanship, highlighting meticulous, mechanical watchmaking.
Under the Presage collection is a series of "cocktail" watches inspired by cocktail bars: "The high-quality dials feature an elaborate pressed pattern and curved hands that extend right to the applied indexes at the edge."
This collection, available in 33.8mm case size, features colors inspired by wine-based cocktails, such as the Seiko Presage SRP852J1, inspired by cocktail Bellini. You can check out the rest of the models here.
Seiko Premier Collection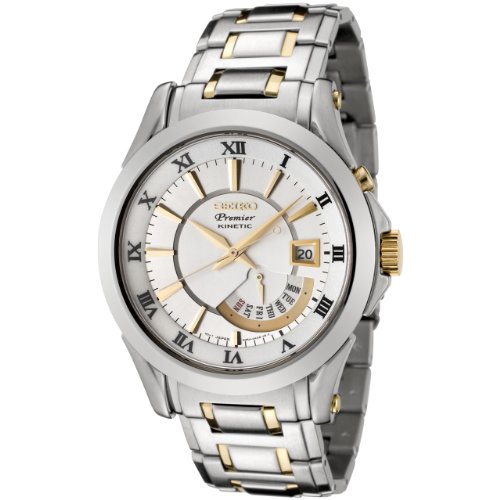 The Seiko Premier collection features men's and women's collections and the Kinetic Direct Drive, a motion-powered technology.
This collection has another partnership with Djokovic. The Premier Automatic Skeleton, designed for the tennis star, is an homage to the sport: a mesh dial that resembles a tennis racquet and the skeleton window where you can see the balance wheel that resembles the player's trademark slice shots.
Seiko Solar Collection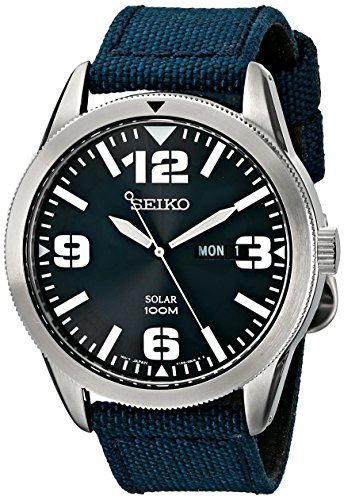 The watches from the Seiko Solar collection do not need a change of batteries. The watches of this collection run forever. There are also several models to choose from—chronographs and dress watches are available.
This collection has excellent dress watches for women, such as the Solar V115, a striking timepiece with a mother of pearl dial and 31 crystals.
Seiko 5 Collection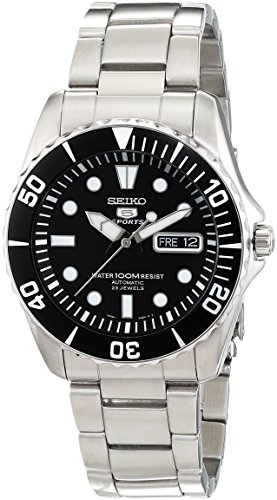 The popular Seiko 5 receives consistently positive reviews. This collection has watches that cost less than $100 but don't look it, and the functions exhibit the company's excellence in watchmaking.
This is an very well-made watch with a sleek, classic design and five essential characteristics: an automatic winding technology, a day/date display in a single window, water-resistant, a recessed crown at 4 o'clock, and a durable bracelet/case.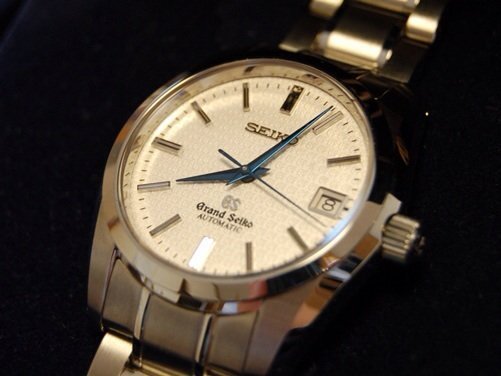 Grand Seiko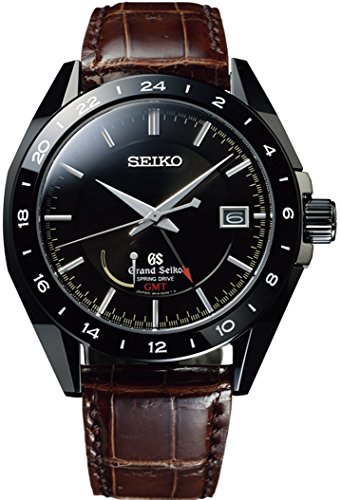 Moving on to one of the company's luxury brand – Grand Seiko. These watches are not cheap, costing several thousands of dollars. However, the technology and craftsmanship that go into making them is something to be admired.
According to the brand's website, the watches of this collection were specially made by master craftsmen in the company's exclusive studios: "Each Grand Seiko watch is instantly recognizable because of its simplicity of form and its understated elegance."
These watches are by hand by some of the best Japanese watchmaking experts using the most advanced technology.
Grand Seiko was launched in 1960. The company had one goal: "to build a watch that would be as precise, durable, easy to wear and beautiful as humanly possible."
This was a sign that the brand wanted to go further—the current collections were already doing very well, but staying true to their passion for craftsmanship, they decided to do more.
Today, Grand Seiko is considered one of the best in terms of electronic and mechanical watchmaking expertise.
The Grand Seiko line, which is usually compared to luxury watches such as Rolex and Omega, can be divided into three main categories: the Elegance collection, the Heritage collection, and the Sport collection.
Some limited-edition models (such as the SBGC229 off the Sport collection) are featured on the Grand Seiko website. Visit their site here to know the other popular Grand Seiko watches.
One of the most popular Grand Seiko watches is the Spring Drive Snowflake SBGA211.
This watch is powered by the brand's unique caliber Spring Drive (learn more about the technology here), a lightweight and high-intensity titanium case (30% lighter than stainless steel), and a 72-hour power reserve.
Are Seiko Watches Good Quality?
Seiko has an excellent reputation, widely known for manufacturing precise, durable, and stylish watches. Many Seiko watch models, especially the higher-end ones, are comparable to Swiss watch brands that can cost three to four times as much.
Based on the models and collections discussed above, this brand continues to make some of today's best watches, and you don't need to shell out thousands to have one.
Seiko is most famous for its quartz movement watches—they were the ones who invented it. This site highlights that they produce some of the best quartz watches in the world. Seiko's high-accuracy quartz watches are accurate within five to ten seconds per year, and the more affordable ones ensure that you will have reliable time for years.
Get to know more about Grand Seiko here.
One of the companies that are often compared to Seiko is Citizen. Both are Japanese watches, both popular for their quartz watches, and have affordable and luxury models. We've published an article on our website comparing the two, so you can find the article here if you want to know more about these two companies and their similarities/differences.
Is Seiko a Luxury Brand?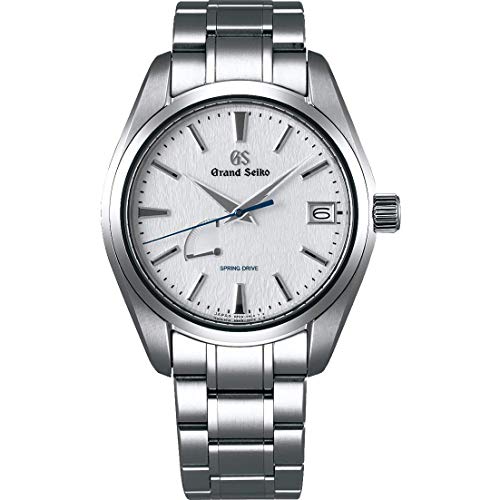 Many readers ask this common question, but the short answer is:  No – Seiko is not a luxury watch brand.
While the Grand Seiko line is considered luxury watches, Seiko watches are not. Most watch enthusiasts and collectors would categorize Seiko as a very high-quality consumer or "entry-level" watch brand.
Seiko Warranty Policy
Seiko has a "guarantee period" that allows customers to get a free repair or adjustment service. This, according to the brand's website, the guarantee covers service "against any defects on the watch head (movement and case) and metallic band, provided that the watch was used as directed in the instruction manual."
Seiko's support page has a comprehensive FAQ section, and the Knowledge section is also a very helpful tool if you'd like to learn more about Seiko's technologies (i.e., Spring Drive, Kinetic). Each topic has its page containing comprehensive details (such as a Spring Drive watch's history, key features, and technology).
Customers need to apply for this service by presenting the guarantee certificate provided by the watch retailer. You can find the instruction manuals on this page.
However, customers must be sure to buy from legitimate sources to get this warranty, which brings us to the next part: the best places to buy Seiko watches.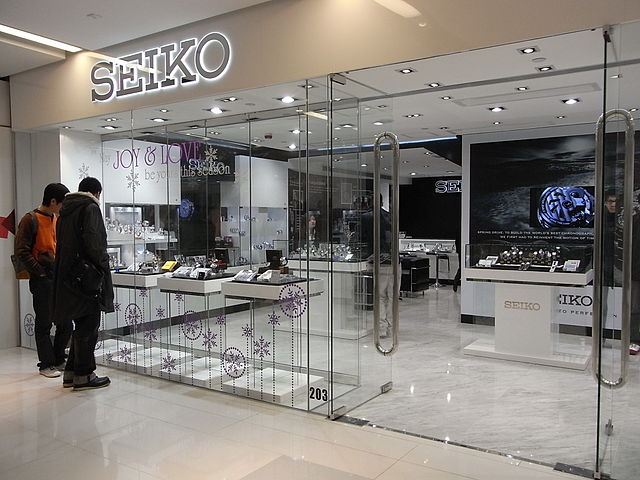 Where To Buy Seiko Watches
Brand new and second-hand Seiko watches are also available on Amazon and eBay. Still, Seiko has recommended that customers purchase Seiko watches at an authorized retail store: "Only in these stores can you find the latest Seiko collection, and be sure that your new watch bracelet will be sized and fitted correctly, free of charge."
There have been many reports about counterfeit watches, and while Seiko officials take action as much as they can, they recommend that customers buy the watch from only authorized sellers. If you'd like to buy the watch online, the company recommends that you look for the "Seiko Authorized Dealer Site" emblem to ensure that the watch has not been tampered with and is under warranty.
Learn more about the company's Internet Purchase Warning here.
If you'd like to visit a Seiko store, there is a store finder page where you can search for a Seiko or Grand Seiko branch anywhere.
Good Luck!
We hope you learned a lot about Seiko in this article. Having both affordable and luxury models (the models range from less than $100 to thousands), this company consistently produced watches that will last a long time. If you want to learn more about the company's history, models, and policies, their website is comprehensive and can provide more information.
Header Photo by Daniel Zimmermann