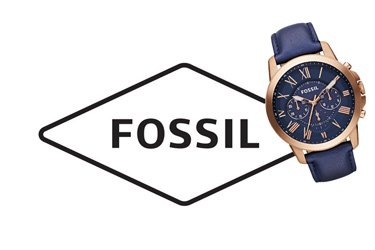 Are you in the market for a new wristwatch but you're not looking to spend Wall Street Tycoon money on a fancy timepiece?
Luckily, there are plenty of brands that make fashionable yet cost-effective watches. One of the biggest names in luxury-adjacent timepieces is Fossil, the American-based company founded in 1984.
Fossil watches tend to be elegant, with clean designs and little in terms of flashy accessories. They also have a reputation for being quite affordable.
Yet, if you do a search for Fossil watches, you may be surprised to see some unexpectedly high price points. If Fossil is supposed to be a fashion brand for the common man, why are some of their watches so expensive?
About Fossil Watches:
What is a luxury watch?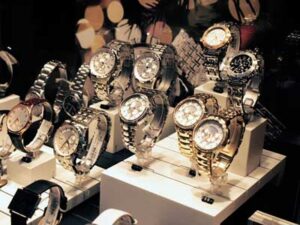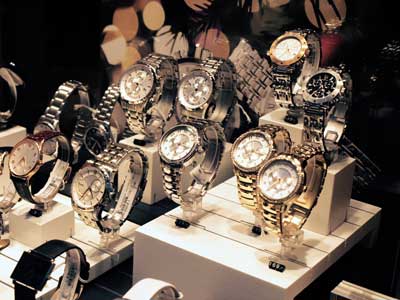 Some terms are relative. After all, isn't "luxury" really in the eye of the beholder? What one person thinks is expensive, another person might think a pittance. There will always be disagreements on what constitutes a high price to pay for a watch, but let's try to at least arrive at a general consensus of what defines a luxury watch.
The first thing to understand is that luxury and expensive are not simply synonyms. While something that can rightly be called a luxury will usually be pricier, plenty of expensive items and experiences are far from luxurious. When seeking luxury, one must look deeper.
Luxury watches have a lot of common characteristics, including, but not limited to, being crafted with uncommonly intricate expertise and being limited in production. If a watch has been "assembled" it's safe to say it isn't a luxury item.
This is why most of the prestigious luxury watch brands are Swiss: Switzerland's watchmakers follow strict guidelines for their craft. To qualify as a Swiss watch, the timepiece has to meet some fairly specific guidelines. Examples of Swiss luxury watch brands include TAG Heuer, Breitling, Patek Philippe and, arguably the world's most famous watch brand, Rolex.
Luxury watches aren't limited to the Swiss, though. The French have Bell & Ross, and the Germans are represented by Glashütte Original. You will also find quite a few notable luxury watchmakers in Japan. Stateside, the pickings are a little slimmer, but RGM makes some elegant, luxurious timepieces.
Is Fossil a luxury brand?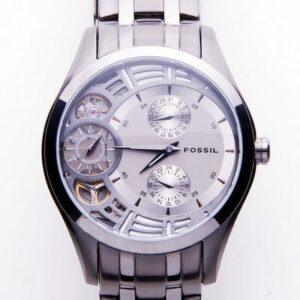 Put simply, Fossil is not a luxury watch brand. At least not based on the definition we have been using.
To be clear, that is not to say that Fossil makes inferior watches or that they aren't worth your money. Their products are just fine, they simply don't live up to the rarified standards by which we judge luxury watches. And that's alright.
Fossil exists to fill in that space between timepieces that cost you a year's rent and plastic watches that come out of a vending machine. They're stylish and comfortable, and they tell time with reliable accuracy. You wouldn't expect to find all the most advanced features on Fossil watches, but if you're looking for those, then you need to expand your budget.
Are Fossil watches expensive?
If you're wondering if Fossil watches are in your price range, we again return to the issue of personal definitions. A Fossil watch can cost anywhere between $70 and up near $1000 for some of their Swiss-made automatics, and depending on who you ask, both ends of that range are high.
Ask a watch aficionado if Fossil watches are expensive, and they'll scoff. Not everyone is an aficionado, though. There are plenty of reliable, long-lasting watches that cost less than $100, but you'll be lucky to find one that doesn't look cheap or, at the very least, a little uncool. If looks and style don't matter to you than Fossil might not be of particular interest to you.
What does Fossil have to offer?
If you are interested in a Fossil watch, it would probably help to have a sense of their range of products. Of the watches under the "customer favorite" section of Fossil's own website sit somewhere in the most range between $125 and $250, so let's look at some of those watches a little more closely.
Shop Sale Items on Fossil Website HERE (up to 50% OFF).
---
On the lower end of that range is the Neutra Chronograph (check price on Amazon) which looks especially nice with its brown leather straps and white-and-silver face. It has quartz movement, stopwatch functionality, and is water-resistant up to 50m. The face is also large and easy to read, but the watch itself is not bulky.
---

In the middle of the price range is the Q 50mm Nate Hybrid Smartwatch. Yes, that's a bit of a mouthful, but this is a pretty cool watch. While it looks like a traditional analog watch, with a black-and-gray face and brown leather straps, this watch can take pictures, track your steps, call your phone, and more. Cooler still, as a hybrid smartwatch, charging is not necessary. This is the smartwatch for those who don't want to feel like they have a computer on their wrist.
---

Finally, at the higher end of the price range, there is the Gen 3 Smartwatch, a more traditional looking smartwatch that is powered by Wear OS by Google™. It includes all the features that the Hybrid Smartwatch has, plus many more, like voice-activated functions. It is compatible with Android and Apple phones.
---
Like all Fossil watches, these three watches are customizable, so you can switch out straps and the faces for different styles and colors. Luxury watches rarely if ever offer that kind of design versatility.
---
---
Is Fossil worth the money?
Fossil is hardly the only watch in the mid-range watch game, though even if you think you're not getting a Fossil brand watch, you still might be.
Diesel, the Italian clothing company, began selling high-end watches in 2000, but these watches are licensed Fossil timepieces.
In fact, Fossil has a similar licensing deal with Marc Jacobs, DKNY, Burberry, and numerous other designers- click here to see a list of fashion watch brands (many of them licensed through Fossil). For that reason, you may actually be paying more money for the same watch with a more prestigious brand name.
Whatever the name on the watch face, it's recommended that you do your research.
Some Fossil watch reviewers warn that their watches aren't long-lasting and falter in the quality control arena. That is always the risk when buying non-luxury watches.
Ultimately, whether or not a Fossil watch will be worth your hard-earned money really depends on your circumstances and reasons for buying a watch. If you're looking for something that will one day be a family heirloom, look elsewhere.
If, however, your main concern is having a relatively stylish and practical accessory, Fossil probably has something for you.
Want to know more about Fossil –See our brand overview of Fossil Watches here.