Patek Philippe, an embodiment of Swiss watchmaking and expertise, remains one of the most successful luxury brands.
The story of Patek Philippe starts in 1839 when Antoine Norbert de Patek and François Czapek founded the company. Meanwhile, illustrious watchmaker Jean Adrien Philippe received a bronze award for keyless winding and hand-setting system, pioneering a new era for watchmaking. Following this, the trio reshaped the company to Patek, Philippe & Cie in 1851, and then went on to make the first-ever Swiss wristwatch for the Countess Koscowicz of Hungary. These landmark achievements put the brand on top of the luxury watchmaking industry.



In the years that ensued, the brand patented many mechanisms like a precision regulator, a perpetual calendar for pocket watches, the first double chronograph, self-winding mechanism caliber 12-600at, multiple time zone for wristwatches, and Gyromax balance to name a few.
The brand renamed itself as Patek Philippe in 1933, finally becoming the world-class luxury brand, as we know it today. The brand took over the Geneva Observatory competition in 1944 by winning multiple first prizes for accuracy and precision.
Patek Philippe kept pushing the boundaries of innovation to create extraordinary mechanisms with top-of-the-line equipment.
Reasons Patek Philippe Watches Are So Expensive:
With close to 180 years of experience, the brand stands tall for its mechanical supremacy, winning many awards and reaching new heights. To this extent, some heritage Patek Philippe timepieces have been auctioned for close to 23 million and 11 million dollars. However, let's dig a little deeper to understand why Patek Philippe watches are so expensive.
Legacy and Heritage, Worn by Royalty
We learn from the brand's history, Patek Philippe's timepieces sought the attention of the royals. Some famous names are, England's Queen Victoria, Queen Elizabeth II, Countess Koscowicz of Hungary, and Princess Diana, amongst many others.
Patek Philippe also took inspiration from royal traditions making the Duke of Regla one of the most famous timepieces for its adaptation of Westminster Chime on five bells. Not just the royals, even famous politicians and celebrities of today like Boris Johnson, Jay-Z, LeBron James, Eric Clapton wear Patek Philippe, making the brand a famous household name for luxury watches.
Given that the brand's most famous clients have been royals and world-renowned celebrities, we know the brand stands on top of the industry for accuracy and precision. The founding fathers of Patek Philippe have put in all their years into ensuring the brand maintains its supremacy in the world of horology. Consequently, Patek Philippe holds a great legacy for watchmaking. It is for this reason, extravagance and expensiveness go hand in hand.
Additionally, this family-owned brand has many patents to its name for its advanced watchmaking technology. This is proof that Patek Philippe never settles for anything less than exceptional making it a heritage brand to date.
Technology That Has No Bounds
Patek Philippe's history of watchmaking marks many milestones. From inventing new mechanisms to patenting its unique watchmaking technology, Patek Philippe has done it all. To date, the brand has over 100 patents to its name. This stands as evidence of the fact that the brand never settles with its innovation. Close to almost two centuries of watchmaking knowledge, aided with modern ever-developing technology makes the success of Patek Philippe.
Let's look at some timeless innovations by Patek Philippe that are in action even today. At the time of its inception, the keyless winding and hand-setting system paved way for the first-ever Swiss wristwatch. Then came the precision regulator, perpetual calendar, first double chronograph, first-ever ladies watch with repeater complication, first-ever split-second chronograph, first wristwatch perpetual calendar, astronomical complications in pocket watches, Gyromax balance, self-winding mechanism caliber 12-600at, first all-electronic clock, multiple time zones in one timepiece, and ultra-thin automatic caliber 240.
All these, invented within the first 130 years of its inception, laid the foundation not only for Patek Philippe to grow but also for other watch brands to learn and adapt.
Precision At The Epicentre of Every Timepiece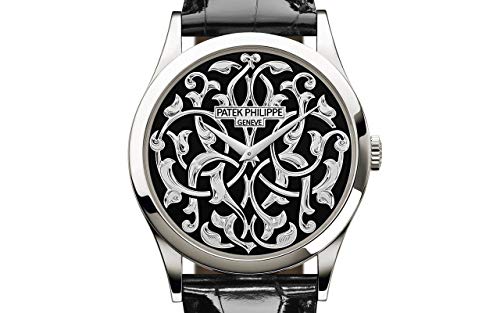 Focusing on precision and accuracy, the brand developed its own certification known as the Patek Philippe seal. Swiss-made watches, typically, receive the Geneva seal when they pass the test for exceptional quality. To achieve the Geneva seal, watch brands undergo rigorous tests for quality, finishing, accuracy and standards. However, taking the tests for Geneva Seal was not compulsory for brands, making Patek Philippe the only customer for such tests.
Inevitably, Patek Philippe felt the need to create its own seal given that the brand far exceeded the Geneva test. Turning this to reality, the brand created its own seal denoted with the 'PP' emblem on the back of every timepiece. This decision came with the fact that Patek Philippe timepieces go through vigorous standards.
Each timepiece continues to be designed, manufactured, assembled and tested in-house. Besides, Patek Philippe remains in pursuit of mechanical precision as an artisanal factor. For this reason, Patek Philippe felt the Geneva Seal, which does not focus on mechanical precision, was not enough to certify the brand's most advanced timepieces.
Harmonizing function and aesthetics, the PP seal is the brand's commitment to precision and transparency. It certifies only extraordinary pieces that are true to the brand's vision – mechanical and technical supremacy. The PP seal ensures precision, even after years of use.
Exquisite Craftsmanship Makes Every Timepiece A Work Of Art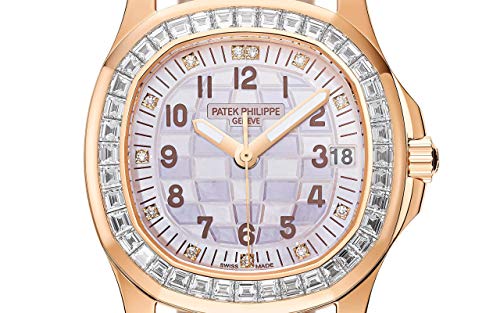 Aesthetics and attention to detail belong at the center of every Patek Philippe. With the change in times, the brand ensures that the design and style of the watch adapt without compromising on quality or components. Patek Philippe designs and hand assembles every piece. This gives the brand a chance to carefully monitor what goes into each timepiece, carefully curating components that fit a particular design sense and quality.
The brand also specializes in artful painting, engraving, and using precious stones on their timepieces. These, too, are done by hand making sure each stroke of paint, each letter engraved, and each stone attached is done with utmost care and accuracy. Given the complexity of each timepiece, they come with over 200 plus components that remain hand-assembled. To conceptualize the functions and design the components together to work perfectly for years takes the work of an excellent artist.
Value That Increases With Time
When buying luxury watches, one main quality that draws customers towards a particular brand is the resale value. With Patek Philippe, many watch aficionados believe that the watches will not lose any value over time. But, in fact, the value could increase depending on the model, the features and the technology used. As we noted above, Patek Philippe receives as high as 23 million dollars for its resale value through auctions.
While this is not the case for all of Patek Philippe's timepieces, as a buyer it is reassuring to know that your timepiece will never lose its value, if not increase in time. Watch lovers also believe that one can never truly "own" a Patek Philippe, instead, one merely preserves it for the next generation. This is mainly because Patek Philippe survives for generations, for its durability and value will never go down!
Quality Over Quantity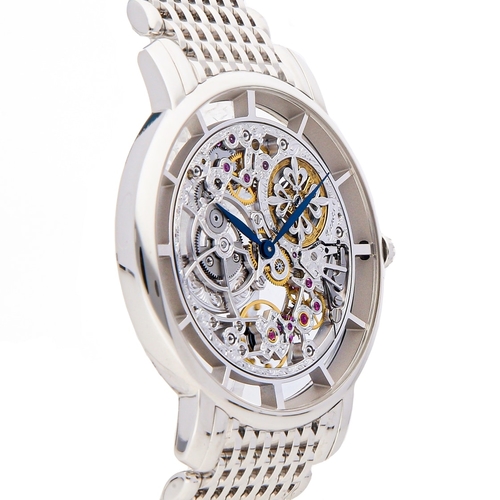 Unlike many other luxury brands, Patek Philippe does not mass produce many timepieces in a year. Manufacturing and hand-assembling watches take time. Not only that, giving the timepieces enough time to go through testing and certification ensures the overall quality. For this reason, in a good year, Patek Philippe may produce a maximum of 50,000 timepieces. As compared to other brands that can manufacture as many as one million timepieces a year. This also gives the customer a sense of exclusivity in owning a Patek Philippe.
All these qualities make Patek Philippe as expensive as it is. If you are looking for an uncompromising luxury brand that makes bold watches, Patek Philippe makes a worthy contender. However, these timepieces remain unaffordable for most.
So, here are some affordable alternatives to the Patek Calatrava and Nautilus collections.