At a time when the watch market is quite rifled with the vintage style and all those designs inspired by the heritage pieces to suit modern taste, the Swiss brand Glycine is a vintage eye for the modern man, especially with a focus on casual bulky dials, large diameters, and a masculine appeal. The company is well known for having a history in manufacturing pilot watches. The brand launched its first Airman collection when intercontinental travel became popular, and the use of GMT was a common practice among aviators.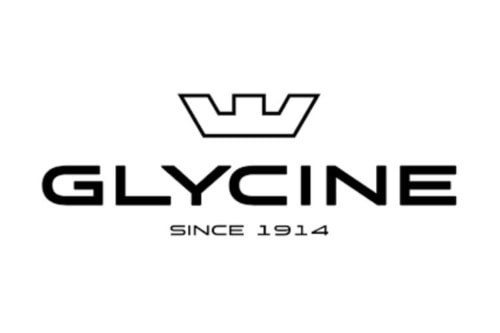 Since then, the brand has been working on timepieces that have an active appeal to professionals and amateurs alike and transitioned into the striking designs of automatic Swiss watches at an attractive price point.
Glycine is a Swiss watch brand founded by Eugene Meylan in 1914. It has consistently manufactured fine swiss watches at its factory in Bienne, Switzerland. Meylan was known for his constant hard work to achieve perfection for his brand of watches and to offer great possibilities for the technological advances of his era.
As a result, some distinctive timepieces like Airman and Combat were created for the mainstream market. Since then, several reiterations of the original Airman have been launched with unique features and a masculine appeal. But the big question is, do these novel features speak quality as well? Let's find out!
History of Glycine Watches


A watch manufacturer walks into a cockpit and returns with an idea of a defining watch for aviation professionals!
It's not a scene from a classic movie but the real story of how the popular first Airman watch collection by Glycine was launched. They talked, and the pilot explained the type of watch that the aviators needed. Six months down the line, the industry saw the launch of an enduring classic Airman, which is still popular.
There is a lot more to Glycine's journey as a classic watch brand, so we have rounded up some significant details for you here!
The Early 1900s
Eugene Meylan specialized in manufacturing ladies' watches and gradually branched out into making self-winding watches in 1930. With time, Glycine became well-known as a premium watch brand in America and England, and the company started marketing the finest miniature movement clad in precious gold and platinum cases, often studded with diamonds. By this time, Glycine had started professional production in Bienne.
Glycine manufactured a well-functioning self-winding watch, and later in 1934, the company launched the chronometer range. This watch matched all the standards of the official Swiss quality control. In 1945, Glycine geared up its production and manufactured a range of automatic watches using the most advanced technologies.
The Late 1900s
The brand received its big break in 1953 with the launch of the Airman line that became popular instantly and received a very active response. The frequent travelers, pilots, and jet setters started using this line of watches for the convenience of having two time zones on their wrists. In 1967, Glycine introduced Airman SST inspired by supersonic transport aircraft and featured a tonneau-shaped case, orange dial, and internal rotating bezel.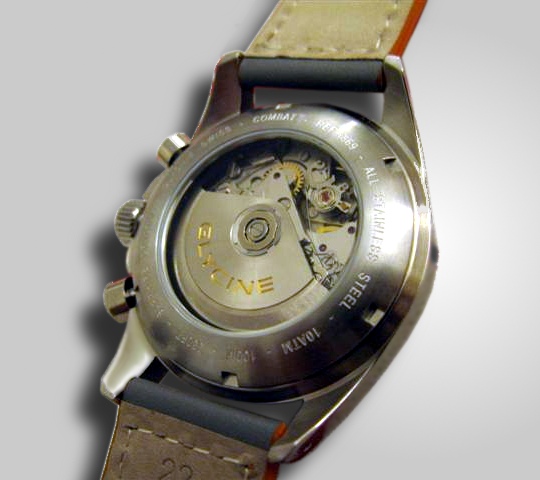 The 2000s
The market was ready for watches of real value, so Glycine made the most of it and released various reiterations of the original Airman, including watches featuring GMT hand, chronograph, date magnifier, or a twelve-hour movement. In 2016, following the rumors that Glycine had been struggling, the news broke that the Invicta Watch Group acquired it. Given the popular reputation of Glycine, the watch lovers feared that Invicta would influence the core of the brand.
Despite the reservations, Glycine has tried to maintain its philosophy of offering excellent value at reasonable prices. In an interview regarding the acquisition, the CEO said the plan was not to merge the two brands; Glycine and Invicta would remain two separate entities while focusing more on the Airman and Combat collection.
Glycine Watch Collections
When we look at the brand's design evolution, it appears that the very first launch was a test, as a lot of features would change afterward. The mention of AM/PM on the dial enabled the easier reading of the time, and following different variations, the function and design of the watches solidified. Glycine has made sure to stay true to its vintage reputation and now has two main collections available, i.e., Airman and Combat.
Glycine Airman Collection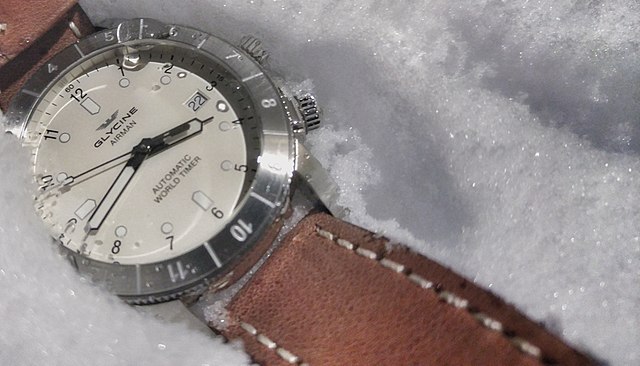 The Airman is known for its uncompromising, purpose-built, and contemporary design, and of course, for its origin as a watch made especially for the pilots. The flagship Airman collection was debuted in 1953, keeping in view the taste and requirements of military and commercial pilots. It was the choice of many U.S armed forces pilots during the Vietnam war and even much-admired by astronaut Pete Conrad.
Later, in 2002, Glycine made waves in the watch industry by unveiling new Airman watch models ranging from more complex world timers to unique collector's items. The brand launched the Airman 7, featuring three mechanical movements simultaneously displaying four time zones. Now the customers can enjoy three subcategories of the Airman collection:
Airman Contemporary
The Airman collection is known for its thick cases, large diameters, and dials. The popular opinion is that these attributes were added given the brand's acquisition by the Invicta watch group in 2016. Although the contemporary design was based on the original Airman watch design of 1953, a 24 Hour dial and two distinct crowns were added. This collection is especially sought after for its sturdy features and masculine appeal.
Glycine Airwoman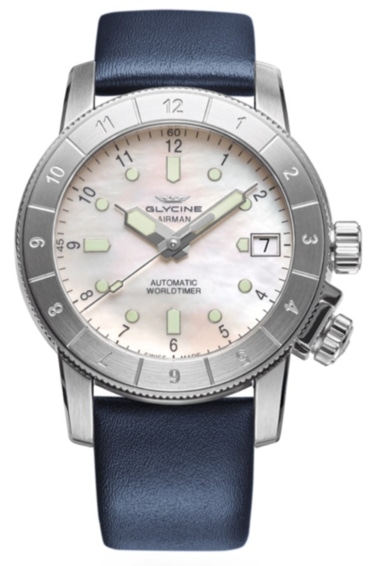 It's interesting how the brand has kept the classic robust look while maintaining a feminine style. These watches are popularly known as Mother of Pearl dial powered by an accurate dial movement.
Airman Vintage

The Airman Vintage collection encompasses the series from the early designs. Most importantly, this collection also has the backbone of the 1953 Airman model. Each of the watches comes in 36 mm, 40, or 42 sizes, with a thick rugged steel case and rotating bezel marked for each of the 24 hours.
The Airvintage collection is mainly known for its dial that features an outer ring of numerals for the 24-hour arrow to tell the time. There is also an inner minute ring with differentiated circles and rectangles every five minutes. A syringe-style hand is used to tell the local minutes, while the other hand indicates the second time zone.
Combat Collection
The combat watches are popular among the military and sports circles as they encompass a classic design, strength, and reliability. Under this collection, you can get combat sub, combat vintage, and combat classic.
Glycine Combat Sub


The brand continues to find ways to make modern and distinctive watches, and the combat sub is one of those designs. Glycine introduced combat sub during a new wave of models in the late 1990s, but it's still the brand's most popular watch perceived as one of the excellent time watches and an absolute value for money.
The combat subcollection includes swiss made automatic movement with 38-hour reserve and a sapphire crystal, with a 42 mm stainless steel case. This watch doesn't feel heavy, but it gives an impression of a robust and sturdy watch.
The Glycine Combat Vintage


The combat vintage collection has an upgraded domed sapphire crystal covering almost the entire surface. It's water-resistant to a modest 50m like most military watches and features a classic field watch bezel.
The Glycine Combat Classic

Combat classic can be classified as a modern-day dress watch backed by over 100 years of watchmaking expertise. The glycine combat series features classic hands, pips, and indices painted with super Lumi nova coating for visibility. This watch is suitable for a short period of recreation and has a water resistance of 165 feet/50 meters. Like the other line of combat watches, it is also powered by glycine caliber GL280, swiss automatic movement.
Glycine Reputation
The company has earlier enjoyed an underground reputation with the Airman watch collection, which has been a part of Glycine's product range since then.
Since the company has been reinventing the designs with excellent quality timepieces, the high perception of its value explains why some models like Combat Sub and Airman are quite popular, even among consumers who do not have an aviation background.
Compared to the GMT-Master, which has reached skyrocketed prices and fame, Glycine remains more of an obscure cult favorite with accessible prices and distinctive design. From a humble foundation in the early 20s, the brand has now reached a mark of recognition as the one capable of innovation to keep its fans satisfied and engaged.
However, the acquisition of Glycine by Invicta questioned the brand's future when it comes to design and quality, with some former fans saying the brand has lost its luster. However, others say Glycine has surpassed these reservations and is still regarded as one of the finest brands known for its rigged designs, accuracy, and reliability.
Glycine watch enjoys fairly decent reviews. Most of their customers comment on the comfort level that the watch provides and is considered good EDC (everyday carry watches) and one of the more affordable Swiss watch brands, often listed as one of the more affordable Swiss watch brands best Swiss watches under $1,000.
The Combat sub (other than the Airman series) is a prime example of an excellent rugged diver with an ultra useable design. We can say the brand falls into an old respected brand, which makes it easier to add to a growing collection of watches. This might also be why the collection lasted so long and prominently throughout the technological competition. The quality of the Airman is highly overlooked when it comes to the rest of their collection, with some ranking it on par with Omega.
Is Glycine A Good Brand?
Glycine watches are certainly a good investment for watch collectors, especially for travel enthusiasts. They are crafted to be sturdy, accurate, and easy to read. The brand's collections range from mid-tier pricing to the luxury price point. It also depends on the collection you are looking at. For instance, Combat and Airman are two high-end collections of Glycine watches, whereas Incursore and KMU 48 feature a simplistic design, which is also affordable.
If we talk about competitive designs and collections, Glycine is often compared with German watch brands such as Steinhart watches or Stowa because of its focus on fliegers.
Another comparison can be made with Squale, which is regarded as a conservative watch with an edge of military aesthetics and is known for deep-dive watches. Still, it lacks a certain "coolness" or vintage appeal, which Glycine enjoys.
Due to their Swiss heritage and relatively affordable price, Glycine is also often compared to Hamilton, Oris, Certina, and Tissot.
Surprisingly, Glycine was also the first luxury watch brand to make an iPhone app. The application is pretty user-friendly; you can see the front and rear of the watch to check the features and functions. Although modern Glycine watches are not considered spectacular, they cater to a unique design that serves a niche.
For instance, Glycine remained true to its origin here with the use of domed Plexiglas crystals that add charm more than sapphires, using watch glass that doesn't shatter if the watch is dropped. That is, innovation has been at the core of Glycine.
It's safe to say that the Glycine is a decent timepiece suitable for anyone seeking excellent value for money. We can't say it's ultra-affordable, but it's a decent option for the features and quality.
Glycine Warranty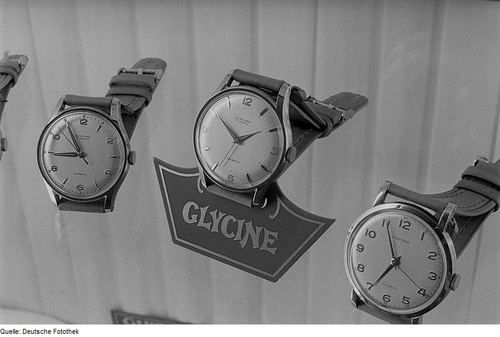 Glycine has an exclusive warranty of 2 years from the date of purchase, inclusive of specific terms and conditions. Customers also have the option of returning faulty watches without much hassle. You can find further details about their warranty and policy here.
Where to Buy Glycine Watch
You can find glycine watches in many boutique watch stores, department stores, and online retailers, including Amazon and eBay.
If vintage watches are your grail, Glycine should be an ideal pick for you. A purpose-built design, properly placed crowns, and a classic contemporary appeal make each brand's timepiece exciting!