I love movies. Whether a crowd-pleasing blockbuster, a dark comedy, a stirring drama, or an experimental arthouse film, for a couple of hours, I get lost in the experience. The larger-than-life world of cinema has been a favorite escape for me since I was a child. Watching a movie on a big screen, in particular, is still an event I cherish.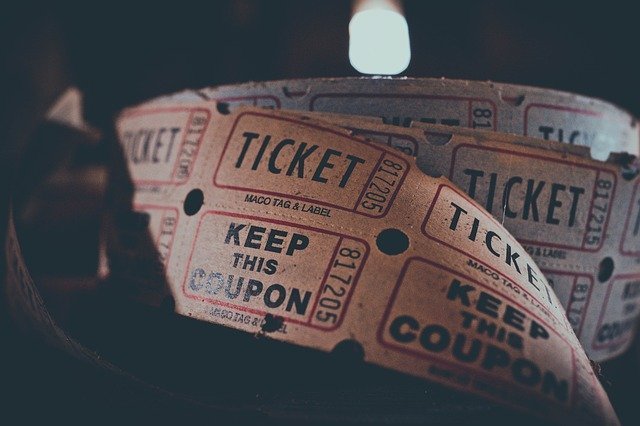 After movie stars, some of the most iconic aspects of films are the luxury items and fashion accessories of the characters. The Ferrari in Ferris Bueller's Day Off is essentially the fourth star of that film, while the Omega Seamaster watch that James Bond wears in Goldeneye is integral to the plot.
The fact is, watches and films have a long, interconnected history. Wristwatches, both glitzy and practical, have appeared in countless films and established themselves as vital artifacts in the story of cinema. Today, we'll discuss some of the most iconic watches to appear in film.
Watches Worn In Movies

For all their artistic sensibilities, movies are still money-making endeavors. They're made for millions of dollars and are expected to make millions (even billions) back. For that reason, product placement has been a big part of cinema for generations. Sometimes it's a contractual agreement between companies to feature a particular product, and sometimes the film's creators just want to capture the authenticity of the real world.
Watches in movies have always straddled the line between advertisements and plot devices.
Think of the tactical wristwatches of James Bond, or the many flashy timepieces seen in gangster films. While these watches often serve a specific purpose for a film's plot, the exact make and model is usually decided by either the actor's personal preferences or an advertising deal struck by the producers. 
Since wristwatches are a normal part of a person's wardrobe, even conspicuous watch branding in films rarely feels forced.
A close-up on a character's hand will often reveal a famous name like Rolex or Seiko, without feeling like a commercial.
That explains why watchmakers are so keen to get their watches into famous films. Most of the biggest brand names in watches have made numerous appearances in films.
Let's take a closer look at some watch brands that love to shine on the silver screen.
Casio Watches In Movies

I've probably seen Back to the Future fifty times in my life, no exaggeration. That film (along with its two sequels) was a major part of my youth and continues to be a favorite. The story of a teenager accidentally thrust into a time travel adventure involving a wild scientist and the teenage versions of his parents is an all-out classic.
Almost as iconic as the film itself is the original movie poster. On it, Marty McFly, wearing his famous red "life vest" jacket stands next to the DeLorean-cum-time-machine. He has one foot on the ground and one in the car. With his right hand, he's lifting up his sunglasses while he stares down at his watch. This image was so immediately iconic that the posters for both of the sequels recreated the same image with additional characters.


The watch on Marty's wrist in the poster and in the film is the Casio CA53W Twincept Databank an item as unmistakably 80s as Back to the Future itself.
This classic men's digital watch includes an 8-digit calculator (presaging the era of smartwatches), a multifunction stopwatch, a daily alarm, and a calendar.
For many people, this watch is quintessentially Casio, a bit gimmicky but very forward-thinking. In perhaps the most beloved time-travel movie of all time, the Casio CA53W wristwatch was a star.
Besides generating tech-heavy digital watches, Casio has also earned a reputation for supremely tough watches. In particular, their G-Shock line of watches is a favorite of military personnel. For that reason, it makes sense that when Hollywood wants authenticity for their war or military-themed movies, they turn to Casio.


In "Based on a True Story" military films like Black Hawk Down, 13 Hours, and American Sniper, Casio G-Shock watches are all noticeable on various wrists (in Jarhead, a non-G-Shock Casio is worn by Jake Gyllenhaal's character).
The G-Shock line of watches is made to be both durable and practical. Take, for instance, the G-Shock DW6600 that can be seen worn by Bradley Cooper's character in American Sniper portraying U.S. Navy SEAL Chris Kyle. It's not overstuffed with accessories but has everything a soldier would need in the field, especially strength.
Click here to see the other watches that U.S. Navy SEALs wear.
Ironically, while the Casio G-Shock watches are often portrayed as "manly" watches, regular digital Casio watches are often used in movies to signify a character is a geek or dweeb.
Case in point, Napoleon Dynamite, a film about a family of outsiders and eccentrics in which multiple characters are seen with Casio digital watches. The titular character wears a watch that appears to be the 91W, a classic, no-frills digital watch with the iconic rectangular face.
Whether any of these appearances were paid product placements or simply the choice of the filmmakers, it's clear that Casio as a brand embraces the many facets of its reputation. Just like a great character actor, it's the fluidity of the brand's style that has put Casio in so many different films.
Rolex Watches In Movies
If you ask the average person to name two watch brands, the first will probably be Casio, and the second would be Rolex. Whereas the former has created name recognition through product variety, Swiss watchmaking icon, Rolex, has earned its reputation as a maker of refined, beautiful timepieces that hold their value over time. They aren't looking to appear just anywhere.


If Casio is a character actor, then Rolex is a leading man type: fashionable, attractive, and always looking to be seen in the best possible light. Rolex watches have appeared in numerous James Bond films as well as in films about elite criminals. Apparently, Rolex doesn't care what side of the law you fall on, just so long as you look good doing it.
One of the characteristics of Rolex watches is their timeless cool. For that reason, it's no surprise that they appear in slick period pieces like L.A. Confidential. In the film about 1940s corruption in the LAPD, the character of Ed Exley (played by Guy Pearce) is the moral center trying to maintain his ethics in a world devoid of them.
His 1940s Rolex Precision watch with secondhand subdial is a reflection of his character: steadfast, clear-eyed, and straightforward.

In another more recently made period piece, 2012's Oscar-winner, Argo, star/director Ben Affleck can be seen wearing a Rolex Sea-Dweller Deepsea. The film tells the true story of a CIA operation to free US hostages in Iran in 1979. This watch is made of resilient, Oyster steel with scratch-resistant sapphire crystal used for the face. It is also water-resistant up to 4,000 feet, hence the "Deepsea" in its name.


Although Rolex doesn't only appear in crime dramas.  For example, Bill Murray can be seen wearing a Rolex Datejust in the quirky indie film, Lost in Translation . Murray plays a bored celebrity in Japan who meets and befriends a beautiful stranger.
His traditional black dial Datejust reflects that this character is well-to-do, fashionable, but maybe just a tad out-of-touch with modern trends (for better or worse).
A Rolex in a film is a reliable appearance. It suggests wealth, power, or ambition (often all three) in a character, as well as a certain level of society-approved class. In some ways, though, it's a safe choice. Other Swiss watchmakers are looking to make their name in more envelope-pushing movies.

Omega Watches In Movies
Though Rolex is a Swiss watchmaker even children know by name, they are hardly the only brand in Switzerland that makes fantastic timepieces. Omega watches predate Rolex by over 50 years, and in their over 170 years of existence, they have proven a watchmaking powerhouse.
Like Rolex, Omega has aligned itself with James Bond. It has been the official watch of the series for the past two iterations of the character, featuring Pierce Brosnan and Daniel Craig.
In another similarity to their national brethren, Omega is often the choice of well-heeled, cinematic criminals and lawmen alike. No surprise, moneyed figures of certain clout tend to favor Swiss watchmaking.
Perhaps seeing a way to set itself apart, though, Omega doesn't limit itself to the traditional good and bad guys.
An Omega Speedmaster can briefly be seen on the wrist of Tony Stark, aka Iron Man, in 2016's Captain America: Civil War, part of the Marvel Cinematic Universe.
Stark's black Speedmaster includes a leather strap and three subdials.
Since the Speedmaster was the first watch on the moon, it's appropriate that the high-flying superhero would wear one, too.


Speaking of high-flying, Omega watches can be spotted in numerous space-travel movies, including Mission to Mars, The Right Stuff, and Apollo 13.
In fact, all three of the main astronauts in Apollo 13 can be seen wearing Omega Speedmasters.


Since those were the official watches of NASA at the time, it only makes sense.
Just as G-Shock watches are common in military films, a Speedmaster watch gives any movie about space an extra level of verisimilitude.


Interested in space exploration, see the watches that real-life astronauts have worn into space here.
Seiko Watches In Movies           
Like Rolex and Omega, Seiko had an extended run as 007's watch of choice. That said, the company isn't synonymous with the character like the other two companies. Seiko, perhaps best known for helping usher in the "quartz revolution" in the 1970s, is one of the few Japanese watch brands that genuinely compete with the Swiss watchmaking industry in terms of craftsmanship.


Despite not enjoying quite the name recognition of the other brands we've discussed, Seiko has appeared in some prestigious and/or groundbreaking films.


Martin Sheen's character in Francis Ford Coppola's Apocalypse Now wears an analog Seiko 6105, a classic dive watch that would likely have been worn by numerous military types in the field. Though the 6105 is no longer made, Seiko still makes dive watches with similar features. 
---
Click here to read about watches that special forces wear, including an explanation of why the Seiko models like the 6105 only made it to the US after the Vietnam war.
---
Like Casio, Seiko also had a period of creating watches with advanced gadgets. For example, the now-defunct Seiko Voice Note is worn by various Ghostbusters in the 1984 original film. As the name suggests, the watch had the ability to record sound for a few seconds. It was a pretty advanced tech for its time, but hardly practical and too expensive to earn a large fan base.
Sometimes, a movie star and a specific watch are a packaged deals. Take for instance the Seiko H558 diver watch, nicknamed the "Arnie."
This quartz watch was worn by Arnold Schwarzenegger, in at least three of his biggest 80s hits: Predator, The Running Man, and Commando. Perhaps this was just the actor's personal taste, or maybe he thought this (now no longer made) watch was what a real-life commando would wear.
Either way, the H558 and Arnold are forever linked.

Other Swiss Watches In Movies

There are numerous other watch brands and countless films that feature them, so it would be impossible to talk about them all. Before we wrap up, though, I should spotlight a few other Swiss watchmakers that have earned their star on the Hollywood Walk of Fame.
First up is Hamilton, a company that began in the United States but has been manufacturing products in Switzerland for over half a century now. Hamilton's fortunes dipped a bit in the mid-twentieth century but have rebounded quite nicely over the last few decades. That might explain why Hamilton watches have been appearing in so many films of late.
In 1932, the Hamilton Boulton & Flintridge models appeared in the film Shanghai Express. It was the brand's first appearance in a Hollywood movie.
In 1951, the movie The Frogmen was nominated for two Academy Awards and featured Hamilton field watches in action on the big screen
One more recent, notable appearance was in 2015's The Martian, in which the protagonist, played by Matt Damon, must find a way to survive when he is abandoned on Mars.
The all-black watch that he wears is a Hamilton Khaki Navy BelowZero. Designed for deep diving Marines, it's the kind of incredibly durable timepiece that would hold up well in the extreme elements of outer space.


Another highly respected Swiss brand, Breitling has appeared in films for years (including an early Bond film).


The brand's noticeable appearances include the Oscar-nominated Blood Diamond from 2006, as well as the 2016 blockbuster Batman v Superman: Dawn of Justice.
In the former, lead actor Leonardo DiCaprio wears a blue dial Breitling Avenger Chronograph,


In the latter film, Batman's butler, Alfred (played by Jeremy Irons) can be seen wearing a limited edition Breitling Bentley 6.75 Midnight Carbon


Finally, we have TAG Heuer, a company that has had a cozy relationship with Hollywood for decades. Making multiple appearances in action series like Mission Impossible, Transporter, and XXX, TAG Heuer clearly wants its own James Bond legacy.


If it can't have that, then having prominent appearances in hip films like The Usual Suspects (a TAG Heuer Formula 1) and Inception (the Tag Carrera Calibre 5 Automatic) is pretty good consolation prize. 


In some movies, the watches are merely set dressing, just another part of the background. When a watch is used well, though, it not only adds dimension to the film, it deepens our understanding of the characters.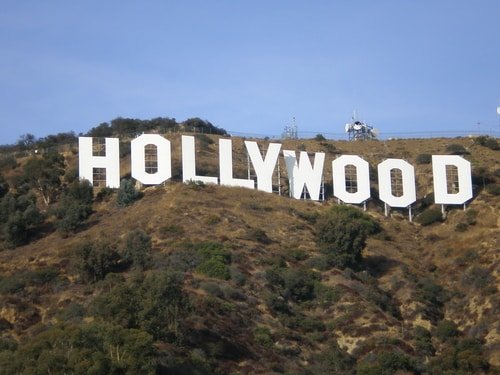 This is why the appearance of watches in movies is so interesting. It's also why so many brands have been happy to see their timepieces on the wrists of Hollywood's most famous characters.
If you are a movie buff, click here to see watches worn by big screen criminals including Don Corleone, Tony Montana, and Danny Ocean.
If you like 007, see the history of James Bond watches here.