Hollywood Criminals & Their Watches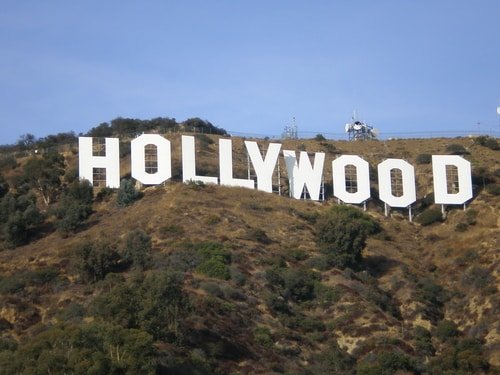 While it can be interesting to read about real-life criminals and their ill-gotten watch collections, it's hard to ignore the reality of the lives they've ruined, either financially or mortally. Perhaps that is why movies about fictional gangsters and criminals are so popular. We get to indulge our perverse fascination with evil-doers without having to celebrate or support actual criminal activity.
Essentially from its origins, Hollywood has found cinematic success by showcasing (if not flat out glorifying) criminals. In 1932, the original Scarface, loosely based on Al Capone's life, was released, showing the rise and fall of an American gangster. It was remade in 1983 with Al Pacino, and there is currently the talk of another remake.


As beloved as Scarface (both versions) has been, no criminal-featuring work of art is more revered than the one-two punch of The Godfather and The Godfather Part II (the third film in the trilogy receives less love). Francis Ford Coppola's Oscar-winning films raised the gangster genre to the level of high art, and in so doing, cemented the mythology of the cinematic crime bass as an American archetype equal to the cowboy or sports hero.
What these films all have in common is that they showcase these gangsters as men (almost exclusively) of wealth and idiosyncratic tastes.
The Godfather
If Mafia don, Vito Corleone (Brando), and his son, Michael (Pacino), are never seen conspicuously wearing timepieces, that speaks to the more subdued style of the film. If I had to guess, though, I'd suspect that the men of the Corleone crime family were partial to Rolex watches, like any good gangster is.


While watches aren't heavily featured in either The Godfather or The Godfather Part II, the two iconic actors of the films –Marlon Brando and Al Pacino – are each known for having extensive watch collections. Fittingly, both have expressed their love for Rolex watches and have been seen in both their films and personal lives wearing the Swiss watchmaker. I guess that just goes to show that they were perfectly cast for their roles.
Scarface
Al Pacino's other most iconic gangster role was as Tony Montana in 1983's Scarface, a far less subtle and more violent gangster film. Set in cocaine-fueled Miami in the 80s (a period in which Escobar's real-life influence was heavily apparent), Scarface is a movie of excess in every possible way.
Pacino's Montana, like so many film gangsters, ends up being a tragic anti-hero, but before that, he lives a life of flash and spectacle. For one, Montana can be seen sporting a solid gold Omega La Magique.
Omega, another Swiss watchmaker, has a number of feathers in its cap, including being the first watchmaker to have one of their watches on the moon.
For that reason, appearing in Scarface maybe doesn't register as a high achievement.
Still, appearing in one of the most popular gangster films in recent memory, especially one that enjoys considerable cache in the hip hop community, should have helped establish Omega as a brand for gangsters and gangstas. On the contrary, though, Omega seems to be a bit of a non-entity in rap music (a key indicator of cultural saturation).


Interestingly, French jeweler and watchmaker Cartier does appear in a fair share of rap songs, and a Cartier Tank Louis Cartier watch can be seen on the wrist of Alejandro Sosa (played by Paul Shena) in Scarface. Maybe the fact that Sosa is an even worse criminal than Tony Montana gives his watch choice greater heft.
Ocean's Eleven

For a different kind of criminal – one a little less deadly and a lot more charming – look at George Clooney's Danny Ocean in the Ocean's 11 film series.
There are a number of watches that make cameos in the first film, but Danny in specific is seen wearing two watches: a Hamilton Jazzmaster Viewmatic and an unspecified Luminox that looks like it could be a 2001 predecessor to the Luminox Black OPS 0880.


These are interesting choices. Hamilton is another respected Swiss watchmaker, placing Danny Ocean firmly in the timekeeping company of other famous criminals. The brand has had their watches featured in so many movies that actually in 2006, the company introduced the Hamilton Behind the Camera Awards, which recognized the "heroes behind the scenes in the major movies."
If you're want to find out more about the best Hamilton watches, click here to see our top picks for both men and women.
Luminox, on the other hand, is a US company known for its strong, functional watches designed for covert military missions. Such a watch would be especially useful for a con artist looking to pull off a major heist. It looks like Danny's both fashionable and practical as a criminal.
See other iconic watches worn in Hollywood movies.
If you are a fan of James Bond click here to see all the watches used in the 007 films.