When it comes to watches, Japanese brands would most likely be among the first ones on your mind. By the end of this post, you will realize that Japan has made very significant contributions to the watch industry. Most of the brand names that you will read here are pretty much well-known internationally and have gathered much respect from watch enthusiasts, collectors, and even ordinary consumers.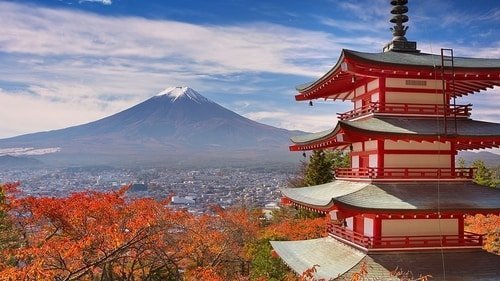 So, without further ado, read on to know more about these top Japanese watch brands.
Top Japanese Watch Brands
Seiko

Seiko is a big and popular brand in the watch industry. Started as a humble watch and repair shop in Tokyo, Japan by Kintaro Hittaro in 1881, the watch brand has now grown worldwide with its market reaching the seven continents.
One of the major reasons for Seiko's popularity is its invention of Quartz watches. Yes, you read that right. It is indeed Seiko who, in December of 1969, first launched a timepiece that's equipped with quartz movement. It was called Astron. This invention triggered the Quartz revolution as the world realized that quartz watches are highly accurate and less expensive than mechanical ones.
However, there are a lot more watchmaking innovations that Seiko introduced not only in Japan but in the whole watch industry. Prior to the Astron, Seiko launched the first chronograph watch in Japan – the Seiko Crown Chronograph. It was one of the timepieces (along with stopwatches and timers) provided by the brand as the official timekeeper of the Olympic games in 1964.
A year after, the Seiko Diver's 150M was introduced to the public. It was the first diver's watch made in Japan; comes with a bi-directional rotating bezel, is equipped with automatic Caliber 6217, and is water-resistant for 150 meters.
Even after the introduction of quartz watches, Seiko continued on producing and developing mechanical timepieces. Among these are a solar-powered watch (1977), a  hand-wound power-generating quartz watch (1986), a kinetic watch is known as the Seiko A.G.S. (Automatic Generating System) in 1988, and the Seiko Spring Drive Spacewalk in 1999 which combines a quartz oscillator and a mainspring as seen in mechanical watches.
Moving forward, Seiko succeeds in establishing an exceptional reputation. Its name is recognized for its stylish watches that are also tough and accurate and may be bought at reasonable prices. Compared to Swiss-made watches, Seiko watches can truly match their design and build without hurting your pockets. If you're still thinking if Seiko watches are really that good, you may read our full review of the brand here.
If you're overwhelmed with the vast variety of Seiko watches, we've also prepared a post on Best Seiko Watches for Men to help you make the choice.
Grand Seiko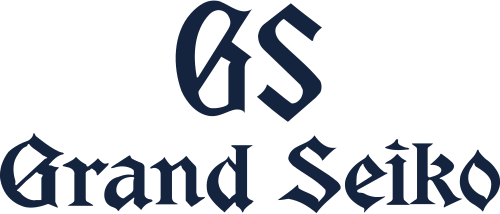 As you may have inferred from its brand name, Grand Seiko is a subsidiary of the above-listed brand Seiko.
Grand Seiko, however, specializes in using powerful, reliable movements that only have around +/- 1 second per day.   Grand Seiko started a little later, in 1960, with the Grand Seiko Ref. 3180. However, it was officially introduced in 1964 when it hosted the 18th Olympics. Therein, the brand introduced mono-pusher chronographs and a countdown chronograph – each using outstanding movements. These led to overwhelming support and popularity for the brand.
Currently, it is known for using three types of movements – automatic, quartz, and spring drive calibers. More so, compared to the previous simple and classic words Grand Seiko as logo, the new models now sport a large GS at top center and the name Grand Seiko below it. Regardless of the logo change, Grand Seiko timepieces still make up to the brand's reputation of reliability and elegance.
You may choose and shop for a Grand Seiko watch directly from its website.
Credor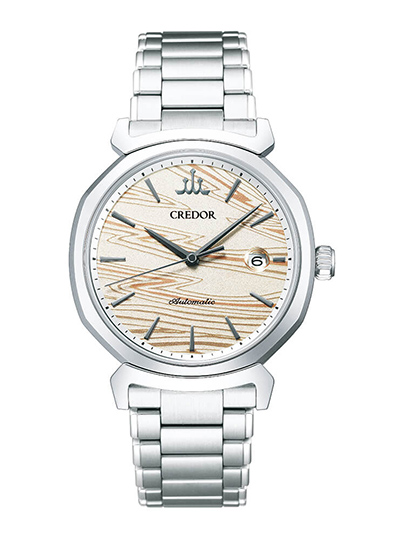 Many in the watch industry may consider Credor as the rival of Seiko. However, a little-known fact is that both these watch brands stem from the same parent company – Grand Seiko. And yet, have their own methods of watchmaking and their own philosophy, different from each other. Launched in 1980, Credor unveiled its first watch with the then thinnest movement, only a millimeter thick.
While many may argue that Credor is a predecessor to Grand Seiko, this watch brand competes with its sister company in making high-quality and innovative quartz watches. The name means 'golden crest' in French, Credor aims to produce beautiful timepieces soaked in Japan's aesthetics. The Credor logo, a Chinese character for mountain represented by three stars on the top, denote – Japanese influence, precision technology, and craftsmanship of 130 years.
Some remarkable timepieces include – one, the Sonuri GBLQ998 with a skeleton dial in an 18-karat rose pink dial using the spring drive mechanism. Two, the Wisdom II GBLT997, designed with an intention to retain simplicity to pass down the watch for generations. And finally, the collaboration with jewelry maker Toshihiko Shioshima adopting a glass craft technique called Part de veil. Though these three watches are considerably different from each other, they stand as a testament to the brand's versatile expertise in developing high-skilled watches with a luxurious finish.
Driven by the underlying mission – by the Japanese and for the Japanese, Credor holds high regard as a locally made prestigious watch brand.
Citizen


Another internationally known brand from Japan is Citizen. Since its foundation in 1918, Citizen Watch Co. Ltd. has grown into a conglomerate with the Citizen brand as one of its major brands, along with Bulova, Frédérique Constant, Alpina, etc.
The brand Citizen is known for its great-looking and elegant watches. Yet, Citizen is not just about the looks; the name is also known for its technical innovations, premium quality movements, and durable build. Citizen is also known for its Eco-Drive line of solar-powered watches. 
If you want to know more about the brand, we've prepared a full review of the Citizen watch brand here.
The brand is often compared with Seiko so we have prepared comparison articles on Seiko vs Citizen, Citizen vs Bulova, Citizen vs Tissot.
To help you pick, you might want to check out this review of our list of Best Citizen Watches for Men.
Orient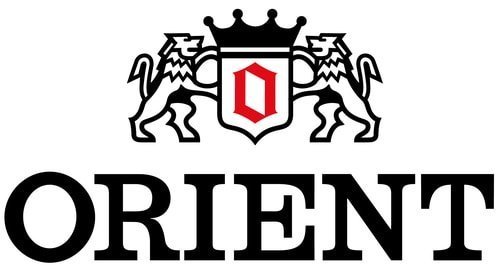 Among others, Orient boasts of the fact that all its watch movements are made in Japan, in-house in fact.
Orient was established independently in 1950 (although at present, it is owned by Seiko Epson). Since its establishment, the brand has been committed to producing high-quality timepieces with a particular focus on craftsmanship, reliability, accuracy, and timeless aesthetics.
Although the company is now one of Seiko's subsidiaries, Orient kept its in-house movements. This means that its watches are still equipped with high-quality and reliable movements.
In addition, their models are truly pretty – classic and elegant. With Orient, you can have a dress watch that's very formal-looking without having to break the bank.
There's much to be said about the brand, so we've also prepared a full-length review on Orient here. You may also visit the Orient website to know more about its collections.
Casio


Casio is another popular Japanese brand known across the globe. However, this one's not only producing watches but also other consumer electronics such as calculators, mobile phones, even digital cameras, and electronic musical instruments.
Officially named Casio Computer Co., Ltd., Casio was established in April of 1946 by Kashio Seisakujo in Mitaka, Tokyo. Its first product is an electronic compact calculator, which prototype was introduced in December 1954 and was officially launched as the Casio 14-A in June 1957. It quickly gained popularity as the world's first compact all-electric calculator. For the succeeding years, the company focused on developing the technology used in calculators.
Almost two decades after it launched its first products, Casio created the first electronic wristwatch named Casiotron. Although the company continued on producing and improving its calculators and other products, it has also kept on making innovations in its wristwatches.
Among its significant wristwatches are the following: the AQ-500 which is a combination-type of an analog watch, a shock-resistant wristwatch, a wristwatch with telephone number storage, the ultra-thin digital watch, and a databank watch with a built-in kanji dictionary. These are but a glimpse of the innovations that Casio has done with wristwatches and there are a lot more.
Perhaps, in the more recent times, the most popular are those durable wristwatches equipped with a calculator. Those became pretty handy especially for a lot of students. As good as they may be, this type of watch is pretty obsolete nowadays although there are still a few available around.
You can read our full overview of Casio watches here and also see how they compare to Timex here.
Moving forward, Casio still creates timepieces. They may not be the most aesthetically pleasing or reliable ones but they are simple, pretty durable, and great for everyday use.
In particular, the Casio G-Shock series is among the most durable around the world that it's a favorite among uniformed officials and police officers. It's also great for teenagers with an active lifestyle. There are also G-Shock watches that are particularly suitable for ladies.
Minase
The Minase brand was established by a company named Kyowa Co. Ltd that traced its roots back to 1963.
Prior to entering the watch industry, the said company specialized in creating precision drills and metal cutting. Later on, watch manufacturers coordinated with Kyowa to produce drills that can precisely make stepped holes.
Much later, Kyowa started creating watch cases and this became its entry point in the watch industry. Soon enough, Kyowa is not just providing cases for mass-produced watches but even for those top-notch ones. As the company acquired more experiences and knowledge about watchmaking, the company itself became an expert watchmaker as well.
As such, in 2005, Kyowa finally established its own brand, Minase. With the company's expertise and experience, Minase intends to create only watches of the best quality that can stand the test of time. The brand now features four collections for you to choose from – Divido, Horizon, 5 Windows, and 7 Windows. All genuinely and meticulously handcrafted in Japan.
You may visit Minase's online shop here.
Hajime Asaoka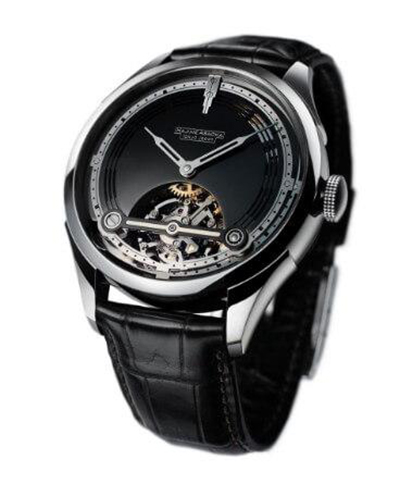 An independent watchmaker, Hajime Asaoka, rose to the top as a world-class watchmaker for his refined skill and a modern philosophy unique to the Japanese culture.
To this extent, Hajime Asaoka's watches sell out within months of release, and owning one symbolizes privilege and luxury.
His background in fine arts and graphics technology led him to design his first wristwatch in 2009. Currently, he is also a full member of the Independent Watchmaker Academy (AHCI). The Tsunami collection is one of the most celebrated watches by Hajime Asaoka. Considered patronage, embodying the skill of ingenuity and superior craftsmanship, the Tsunami offers a versatile look. The see-through back case gives the wearer a glimpse into the movement, adding to its aesthetic value. The movement comes fitted with 17 jewels and a 40-hour power reserve, all packed in a 37 mm case with a complimentary leather strap.
Besides the Tsunami, Hajime Asaoka's legacy for unparalleled chronographs and tourbillon cannot go unmentioned. These watches have an open dial to proudly showcase the components within. The chronographs, especially, come with a fully see-through dial. This timepiece delicately displays the parts within an intricate system, bringing together the essence of the '60s with modern taste. The turbillion watches, on the other hand, have a partial see-through dial at the bottom and an open back. The Project T editions, developed in collaboration with Yuki Precision – a Japan-based manufacturing company, embodies elegance and sophistication. Kurono Tokyo is another entry-level watch brand by Asaoka, developed as a tribute to Japan itself.
Hajime Asaoka's watches stand for accuracy with a polished sense of modern watchmaking by taking the lessons of the past. Resultantly, the output is nothing short of perfection. And for this reason, the brand Hajime Asaoka stands atop the luxury watch industry in Japan and worldwide.
Masahiro Kikuno
Another independent watchmaker, Masahiro Kikuno, holds the name for the youngest member of the Independent Watchmaker Academy (AHCI). Having sold his first watch at 29, Kikuno was soon able to reach the upper echelons of the watch industry. This is thanks to his 2011 adaptation of myriad year clock. Originally developed by Tanaka Hisashige in 1851, Masahiro Kikuno's retake of this wadokei (a Japanese clock telling Japanese time) as a wristwatch solidified his place as a top-notch watchmaker.
Widely regarded for the manual work put into developing the watches by hand, Kikuno's watches ensure certain standards. To this end, even machine-made watches cannot always meet the level of detail. Moreover, through innovation, Kikuno uses the lessons of some former watchmakers. And, in doing so, seams his story with theirs, creating a timepiece befitting the modern future.
One example is the Sakubou watch. Masahiro Kikuno brought this piece to life using his manual methods of watchmaking. The Japanese culture of worshiping the moon is part of the nation's rich history and culture. Kikuno believes that we no longer admire or worship the moon as we once did in the past. With an intention to address this, he introduced the Sakubo edition. With this timepiece, you can admire the moon on your wrist. Hosting the manual winding cal. mk17 movement with 22 stones and a moon phase, this watch personifies Kikuno's ethos and philosophy.
Masahiro Kikuno's website also features many wadokei (traditional Japanese clocks) watches. These watches adjust the automatic index every season and the time between sunrise and sunset, split into 6 divisions, measures each unit as an hour. When we think of Japanese watch brands, Seiko and Grand Seiko come to mind. However, these globally underrepresented independent watchmakers are taking the industry by storm with innovation like no other.
Naoya Hida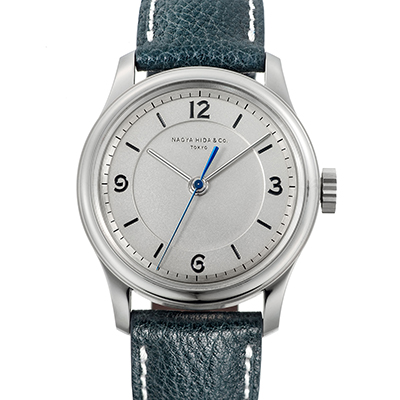 A brand rising from the unprecedented skill of a watchmaker, Naoya Hida is a relatively new Japanese watch brand. Widely popular for developing just 25 watches or fewer in a year, this watch brand focuses on quality and precision, rather than producing watches on a mass scale.
Similar to its counterparts like Masahiro Kikuno and Hajime Asaoka, Naoya Hida fuses its watchmaking styles with Japan's rich heritage and modern techniques. Although powered by the Valjoux/ETA 7750 movements across all the watches, Hida refinishes the movements by stripping off the chronograph. Not just that, the watches also use stainless steel 904L, same as in Rolex watches, giving the brand Naoya Hida utmost credibility for quality and accuracy.
Launched in 2018, the brand Naoya Hida features about five editions on its website. The debutant NH 1B takes after a vintage look in a modern, sleek case. The brand now introduced its successor NH 1C, combining microfabrication technology with skilled craftsmanship. With a slightly different dial pattern comes the NH 2A. The newest model, NH 3A, displays a moon phase at 6 'o clock using 18-karat yellow gold. All these watches use hand-wound movement for watch lovers and similar blue leaf style hands across the base.
Modern timepieces celebrating the watches from the golden era and setting new standards for other brands, Naoya Hida is definitely a modern brand to look out for!
Maker's Watch Knot
This particularly interesting watch brand started in a town in Tokyo named Kichijoji. It boasts of high-quality timepieces at more affordable prices. This, according to the brand, was made possible by foregoing the additional costs from various intermediaries. Each part of the production process involved in creating Knot timepieces is done exclusively in Japan and in-house.
More so, having a Knot timepiece is an experience in itself. You won't simply be walking in a store full of timepieces and just choose a design that appeals to you. No, with Maker's Watch Knot, you will enter a gallery shop that artistically presents each part used in a timepiece. There is also knowledgeable staff that serves as advisors to help you pick what would go best for your timepiece.
If you might've figured at this point, Maker's Watch Knot allows you to piece together the timepiece exactly as you want it. Unlike other brands that only create semi-customized timepieces, Knot timepieces are fully customized. You will order it at the gallery shop then you just have to wait for about a month for your timepiece to be done.
So overall, Maker's Watch Knot offers provides you an actual experience of buying a fully customizable timepiece that you can get at only a third of the price of comparable brands. If you want to experience the Knot timepiece buying, you may visit its stores. If you won't be able to go, its website allows you to order online. You will also get to choose and build the parts that you want. Click this link and try on a custom order.
---
Evidently, Japan has been home to some great technical innovations that produced wonderful timepieces. With the continuous advancement of technology, we know for sure that there are a lot more to be introduced from this country. So watch out because Japan's being true to its new slogan even in the watch industry – Japan. Endless Discovery. Watch enthusiasts surely won't get disappointed with the succeeding discoveries that Japan will introduce.