Citizen and Tissot are often construed within the same group. Both brands don't differ much from each other in terms of performance. Stylistically, some similarities can be pointed out as well. Comparing the two brands based on their merit is impossible. However, comparing specific watch models from each company will provide a relatively more definite answer.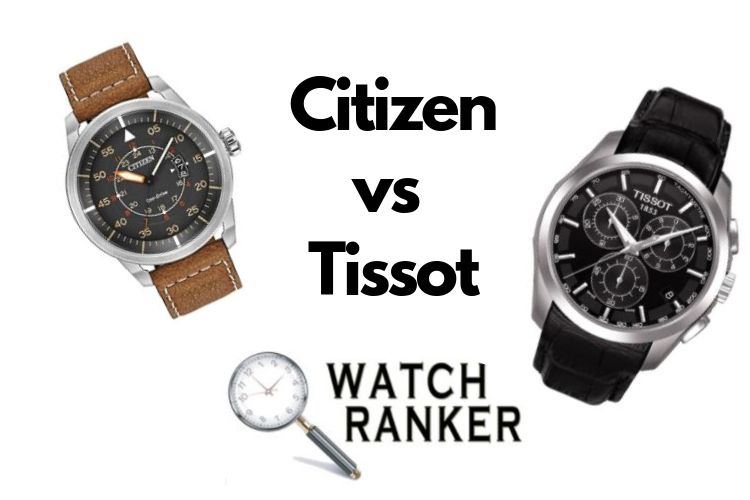 In this article, we will take two well-known watch companies that are also quite identical to each other and figure out which one has the edge.
History of Citizen


Citizen is a Japanese-based company that was founded back in 1918. However, Citizen only began production of in-house watches in 1924, before that they were known as a jewelry shop located in Tokyo, Japan.
Citizen started expanding overseas after the end of the Second World War. This was seen as a necessity since the Japanese economy has taken a substantial financial hit after the war. Citizen knew that if the company was to survive, they need to be able to find their spot in the global market.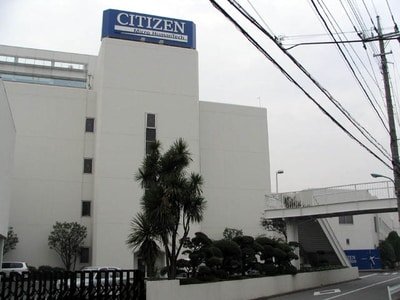 It wasn't until the 1970s when Citizen started getting some traction in the industry once again. The quartz watch revolution during this decade was seen as the boon that Citizen needed. Taking advantage of this new watch movement technology, Citizen started developing some of the best watches in this category.
Citizen secured their spot in history with their revolutionary solar-powered watches. They introduced the Citizen Cryston Solar Cell which was the first solar-powered analog quartz watch. Not one to sit on their laurels, Citizen further pushed their solar-powered watch technology with the Eco-Drive which was unveiled to the public in 1995. Citizen competes directly with Seiko in the solar watch market.
The Eco-Drive separated itself from the traditional solar-powered watches by being able to power itself not only from exposure to sunlight but artificial light as well. This allowed these watches indefinite longevity that few can match up. See our top solar watch picks here.
Citizen is, without a doubt, one of the most famous watch brands in the market around the world. The quality of their watches is without question, but how will Citizen compare to another brand that is pretty much a mirror image of themselves?
See our top choices for best men's citizen watches here.
History of Tissot


Tissot may be a Swiss-based company, but they do have significant similarities with their Japanese counterpart, Citizen. Founded in 1853, Tissot steadily made their way into international watch markets, with Russia being the first market they managed to get a foothold in. Tissot is well-known for its dynamic approach to its watches, which allows for more flexibility and adaptability.
One of Tissot's early crowning achievements came when they were incorporated as the official timekeeper for several sporting events such as racing (F1 racing, mainly). Tissot has always prided themselves with their watch movement technology and its accuracy. This claim is further proven as several racing teams have chosen Tissot as their official time-keeping brand. If you like cars- click here to see other watches inspired by automobiles and motorsports.
The Swiss Watch Group purchased Tissot in 1983, and Tissot has been under their banner to this day. Being part of the Swiss Watch Group helped Tissot in expanding their brand as they were instantly introduced to over 160 countries soon after the acquisition. Tissot has since built a reputation as being one of Swiss Watch Group's best mid-range watches in their collection.
Citizen and Tissot Watch Comparisons
As we have stated earlier, both Citizen and Tissot are near identical when it comes to their watch qualities. There will be some specific distinctions that will help in determining their difference though, of which we will be discussing down below.
Chronograph Watches
Citizen Paradigm Eco-Drive Chronograph
Read Reviews on Amazon | See on eBay
The Citizen Paradigm is one that perfectly blends functionality and style. The Paradigm features chronograph functionality that can measure up to 60 minutes. This watch features black ion-plated 42mm diameter case which is designed to project a rugged yet sleek look.
Features on the dial include a date window neatly positioned over at the 3 o'clock location. Wearers can also opt between 12 and 24-hour time format — the all-black aesthetic benefits significantly from luminous hands and markers, which considerably enhances its stylish nature.
The Citizen Paradigm also comes with several welcome features that will improve the wearer's experience. The watch is designed and constructed to provide water resistance of up to 100m. It also sports a unidirectional bezel and an easy to use and secure push-button clasp.
The watch also has a built-in battery power indicator that will activate the power-saving mode. The power-saving mode feature can further improve battery life even in low-light environments. One of the most noticeable aspects of the Citizen Paradigm Chronograph is with its lightweight and sleek design. It also manages to keep its durability even with a lighter frame.
Tissot T-Sport Rose Gold Watch
Read reviews on Amazon | See on eBay
As expected from a brand used in huge sporting events, their T-Sport watch series is one of the most precise timepieces in the market today. The design alone is worth the price of admission as it features an extremely sporty and modern look. The T-Sport uses a 43mm diameter case and is as sturdy as you would expect from a Tissot chronograph watch.
The watch is designed with the outdoors and daily use in mind. It comes with the standard chronograph feature, a tachometer, and a lap timer. As for the dial, it is protected by a scratch-resistant and anti-glare sapphire crystal window. While designed for use land use, the T-Sport is also made to be water-resistant for up to 300-feet.
The T-Sport is primarily designed for casual and outdoor occasions. But it is no stretch to say that it will also fit quite nicely at formal events.
Best Chronograph Watch – This is a tough one. Both the Citizen Paradigm and Tissot T-Sport excel in their fields. What it goes down will probably be subjective to each individual. Do you prefer a sportier aesthetic? Then, Tissot T-Sport is the watch for you. However, if you prefer something classier with a chicer approach, the Citizen Paradigm's all-black titanium appearance is as stylish as they come.
Dress Watches
Citizen Eco-Drive Axiom
Read reviews on Amazon | See on eBay
For watch enthusiasts, one glance of the Citizen Eco-Drive Axiom will immediately remind them of Movado's Museum series. This minimalist and modern style watch is designed to turn heads as well as provide reliability with its Japanese quartz movement.
The Axiom features a 44m diameter stainless-steel case and band. The sleek, pure black dial is broken up by chrome silver hands. The dial itself features almost no other detail save for a date window at the 3 o'clock position and a single 12 o'clock marker. This gives the Axiom a neat and elegant appeal, which makes it a good watch for both men and women.
The Citizen Axiom series also comes in a black stainless-steel variant. Do note that this watch is not designed for any water activities as it only comes with a 30m water resistance rating. Overall, if you are looking for something with a similar flair to the Movado Museum at a more affordable price, the Citizen Axiom is an excellent alternative.
Tissot T063.637.16.057 Black Dial Watch
Read reviews on Amazon | See on eBay
The Tissot Black Dial Watch features the ever-dependable quartz movement technology. As you would expect, this Tissot watch is designed for optimum precision. As for the aesthetics, it comes with a 42mm stainless steel case crown and a black dial. The watch features sub-dials as well with a month display and day of the week display beside each.
The straps are made from high-quality genuine leather and feature crocodile print. The leather is quite comfortable on the wrist and offers more than enough flexibility. This design choice also gives this Tissot watch more viability as both casual and formal dress accessory.
The dial incorporates sapphire crystal material which is highly resistant to scratches. This Tissot watch certainly looks quite sharp and an excellent timepiece for both daily use and business and formal events. The watch also comes with a water resistance rating of 30-feet. This gives the watch the ability to withstand the occasional splash and rain, but it is not designed to be submerged for any particular amount of time.
Overall, this Tissot watch model truly excels in performance and precision. The sub-dials are a nice touch that further enhances its time-keeping capability.

Best Dress Watch – Again, this is quite a tough match to call as both deliver everything they promise for in spades. If we are to choose one based on dress watch rules, then we will give the W to the Citizen Eco-Drive Axiom. It is undoubtedly one of the more stylish dress watches from Citizen and can easily compete with the Movado Museum series in terms of aesthetics. But don't count the Tissot out as it an excellent traditionally designed dress watch infused with added functionality.
Conclusion: Citizen and Tissot – Which is the Better Watch?
Both Citizen and Tissot deliver near identical results with their impressive catalog of watches. However, if we were to choose at this moment, we will give the edge and the win over to Citizen. Citizen has been consistent with the quality of their watches, both in performance and aesthetics. Tissot, on the other hand, is currently trying some new designs that might be considered as a "hit or miss" affair for some customers.