Tissot, the Innovators by Tradition, as the brand slogan says is a Swiss watch brand that is a subsidiary of The Swatch Group since 1983. From its foundation in 1853, Tissot has now reached more than 150 countries.
History of Tissot Watches
Humble Beginnings
The father-and-son tandem Charles-Felicien Tissot and Charles-Emile Tissot founded the Charles-Felicien Tissot & Son in 1853. It started as a small assembly shop in Crêt-Vaillant, Le Locle, Switzerland.
Among its first crafts are gold pocket watches, and Tissot watches are primarily intended for export. Within their first year, the company has already reached and sold its items in the United States. Five years later, in 1858, Tissot has reached Russia.



Tissot's expansion to Russia was made possible when the third generation from the Tissot family, Charles Tissot, went to Moscow in 1885. He was just supposed to manage a local branch there. Yet, later on, decided to settle down with a Russian woman and establish his own family there.
As a result of this personal connection and relationship with the locals, the Russians have form part of the majority of customers of Tissot watches. The watch brand became widely-known in Russia that it even reached the court of Tsar Alexander II.
Watch this video on the History of Tissot:
Setting Trends and Innovations
Charles Tissot facilitated the building of the company's own factory in Chemin de Tourelles, Le Locle in 1907. Therein, they strived to meet the demands of their customers across the globe. Up to the present, the headquarters is still situated there.

Check Price on Amazon | See Tissot Women's T-Race on eBay
By 1910, the company has started producing wristwatches for women. These pieces primarily stood out because they are made of gold and platinum; some even come with diamonds. Next, Tissot offered wristwatches for men way before they became popular.
Continuing with the company's developments, Tissot became a manufacturing company in 1917. It manufactured its own movements and so produced high-quality watches and offer them at an affordable price range.
Although the watch styles are pretty much common, Tissot stood out because of its technical innovations. As such, the brand produced the first non-magnetic wristwatch in 1930.
Wider and Bigger
Still in 1930, Tissot merged with Omega forming the first Swiss watchmaking association also known as the SSIH (Société Suisse pour l'Industrie Horlogère).
In 1933, the Tissot Plan was launched. It is an action plan on marketing Tissot watches devised by Paul Tissot. The Tissot Plan, in general, provided for targeting specific markets and distributing the company's catalogs to the retailers for free.
100 Years and Going
1953 marked the 100 years of Tissot in the watchmaking industry, and yet, it didn't even come near to closing. Instead, it was revolutionized.
Backed up by the Single Calibre principle, the production of movements with and without complications such as a calendar has been simplified. Accordingly, Tissot was able to manufacture both manual and automatic watches.
Because of the brand's fame, many high-ranking officials and executives from around the world have visited Tissot's headquarters. In 1960, they were even privileged to host the prince and princess of Monaco.
Years later, Tissot then started including the teenagers in their target market. As such, the brand offered timepieces that are colorful, chic and uniquely stylish.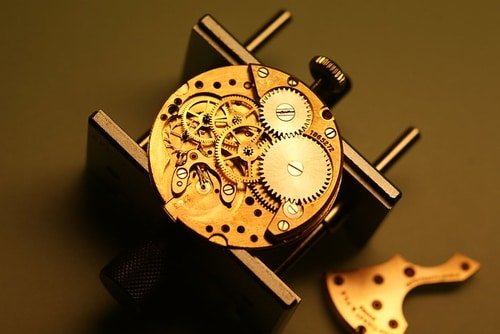 Tissot and The Swatch Group
Though the watch company has survived for years, it was still affected by the Quartz Crisis along with other watch brands. In order to maintain a spot in the watchmaking industry, Nicolas Hayek recommended for Tissot to join and merge with the big and popular watchmaking group back then.
It was not until 1998 that Tissot finally resolved to join SMH (that was later became known as The Swatch Group). Another courageous step that the company took is reinventing itself by developing new iconic watches including the RockWatch, the WoodWatch, and the PearlWatch.
Modern Developments
Tissot kept on developing new concepts for its timepieces. Towards the end of 1990s, Tissot launched the T-Collection that features new models with more advanced features.

Check Price at Amazon | See T-Touch Expert Solar on eBay
By 1999, Tissot introduced the first tactile watch – the T-Touch. The company, later on, developed it to be solar-powered which is another first in the world and named it the T-Touch Expert Solar.
Tissot also actively involved its name in the sports arena – being an Official Timekeeper in various sports events.
This includes the International Basketball Federation (FIBA), MotoGP, Women's National Basketball Association, Fencing World Championships, ice hockey, and cycling, among others.
Up to the present, Tissot is still onto innovating timepieces that are being sold across the world. In estimates, roughly 4 million Tissot watches are purchased from all over the globe each year.
Where Are Tissot Watches Made?
From its origins up to the present, Tissot has been keeping its headquarters in Le Locle, Switzerland. As such, all Tissot watches are fully Swiss-made. This means that the parts are sourced locally, the movement used is also Swiss, and the assembly and inspection are also being done in Switzerland.
With everything originating and done in the same country, the overall production cost is cheaper, which allows the brand to offer its timepieces at affordable prices.
How to Spot a Fake Tissot
Although it's not as common to encounter a replica Tissot watch compared to other brands such as Rolex or G-Shock, there are still some watches claiming to be Tissot but their parts are from China or manufactured somewhere in the Asia Pacific.
In addition to the inscribed "Made in China", you can easily spot a replica even when you hold it just one. Replicas instantly feel cheap and noticeably lighter compared to other genuine timepieces. If it is attached to a bracelet (and not a strap), you would hear a tiny rattle sound with every move.
If it's a chronograph, then just by looking at the subdials, you can instantly confirm if it is a fake. If they are not moving and functioning as they should, then that's a clear indicator.
Tissot Watch Reputation
With its long history and for being a genuine Swiss brand from the start, Tissot has gained and was able to keep a good reputation in the watchmaking industry. Its recent merger with the Swatch group has also propelled its marketing and released more cutting edge designs that have breathed new life into the brand.
Tissot is a long-established brand that is well-known for producing great quality watches.
The design and build of Tissot watches are exceptional and many watch enthusiasts consider Tissot as an "affordable luxury" brand.
Tissot has also been innovating the designs and functionalities of their timepieces, making sure to either keep up or maintain a step ahead of the current trend. Some of its innovations, such as the WoodWatch and the RockWatch, may seem off to some because of their outstanding originality, yet there are still those who found innovations like these more appealing.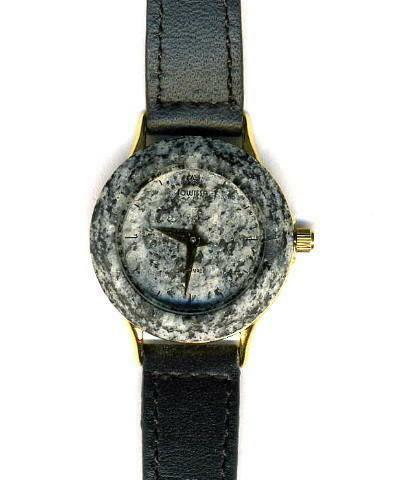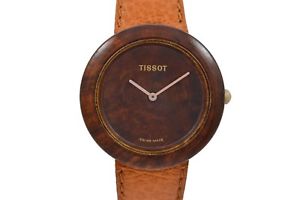 Having said these, when it comes to quality, build and design, Tissot can be considered a high-end or premium brand.
Tissot watches are often matched up against other affordable Swiss brands, such as Hamilton and are often compared head to head with Movado. If you are watch shopping, you may also want to compare Tissot to Bulova. Although with any of the brand comparisons, it's difficult to compare the broad product lines of each brand to that of another brand.
It would be more accurate to compare specific watches head to head such as the Hamilton Thin-o-Matic vs Tissot Visodate rather than comparing the two entire brands.
Tissot timepieces are overall reasonably priced considering the high quality.
Are Tissot Watches Good Quality?
Check Price on Amazon | See Tissot Mens Tradition on eBay
More than a hundred and fifty years and Tissot is still widely-known across the globe as a quality watchmaker. From its foundation, the company grew, expanded and improved. Combine that history with 35 years under the Swatch group and the brand is still gaining popularity.
Classic models such as the Tissot Visodate has been around since 1953 and continues to be a classic watch or the Tissot Le Locle which landed on our list of best dress watches under $500 with its 80-hour power reserve, called Powermatic 80.
If you are still not convinced, the brand's partnership with celebrities and players, and sponsorships of various sports events should be valid indicators of how great Tissot is.
Among the famous wearers of Tissot watches are Angelina Jolie, Nelson Mandela, Grace Kelly, and the Duchess of Cambridge, Catherine.
Tissot Watch Warranty Policy
All Tissot watches are covered by a two-year international warranty from the date of purchase provided that the owner can present a fully accomplished warranty certificate stamped by an official Tissot dealer.
The international warranty covers the material and manufacturing defects. These will be repaired or replaced as necessary at no cost to the owner upon presenting a valid warranty certificate as previously described.
On the other hand, the international warranty does not cover the watch's battery, normal wear and tear, and any damage to the watch that may be due to negligence or accident on the part of the watch's owner.
Regardless, should you wish to have your watch serviced, regularly cleaned or repaired, you may visit any authorized Tissot Service Center anytime.
Should you want to learn more, read the details of Tissot watches international warranty here.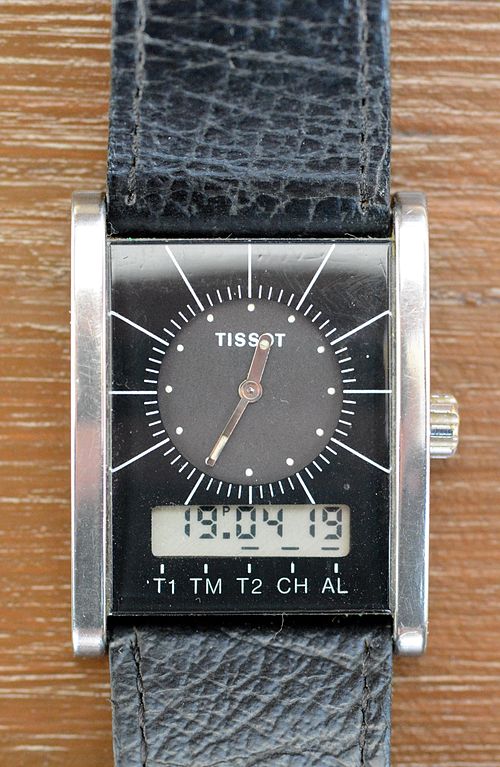 Where to Buy Tissot Watches
Tissot watches are available worldwide – from the United States to Canada, Europe, Australia, and Asia.
Tissot's official website features a store locator to easily help you find local stores or service centers near you.
You will also find the brand's new models and best sellers on their website. You can browse through a wide range of designs, features, and movements, and buy your chosen timepiece online. And, if you are wondering, you can also purchase authentic
Tissot watches through Amazon. There are over a thousand watches for you to choose from.
See Tissot watches on eBay here.
Closing Words
Whether you are a watch collector, an enthusiast, or just looking for a gift for your loved one, you cannot go wrong with a Tissot timepiece.
Over the years, the brand has proven its credibility in the watchmaking industry. Its partnerships and sponsorships with celebrities, athletes and official sports events are also testaments of how great their products are.
If you're still worried that perhaps Tissot is just about durability and accuracy, and not minding the aesthetics, then worry not. You would also surely find a design that will come perfectly with your style.