Holy grail watch is a term for your dream watch. This ultimate wishlist watch is capable of pushing all other watches you own back into their boxes. In other words, it is your ideal watch and will never let go of it or sell. If you're a watch collector, then your Holy Grail watch will pass down generations without ever getting rid of it.
Essentially, every watch lover has that one dream watch they wish to buy. While one may have a never-ending list of watches, those timepieces topping the list are Grail watches. Most often, these Holy Grail watches are out of the preferred price range, given their prestige and demand.
But, it can also be a really inexpensive timepiece with a historic value, making it the most desired timepiece. It is one that satisfies the wearer's requirements, aesthetics, and functionality; making it unreplaceable. And, for this reason, the Holy Grail watch differs from person to person.
Origin of the term Holy Grail Watch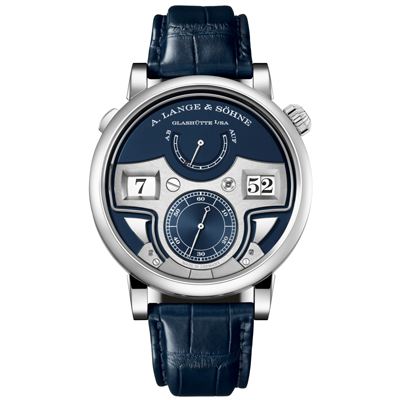 When we think of the word Holy Grail, we first think of the literary concept of the miraculous cup blessed with abundance and youth. Over the centuries, this mysterious Holy Grail emerges at different points of history. Either part of the Arthurian literature or through stories indicating it as the Holy Chalice held by Jesus Christ.
As pop culture boomed thanks to video games and movies, the idea of the Holy Grail symbolized hitting a jackpot or discovering treasure. Something that isn't easily attainable, and yet, once attained, the quest for more ceases. It is this idea the watch world took inspiration from while coining this universally accepted term, the Holy Grail watch.
It is a common human tendency to change preferences over time. However, the Holy Grail watch is one that sticks with you forever, sitting on top of your list for years. This is also because, no matter the cost or rarity, certain watches are not easy to get your hands on. And, even so, it is precisely the watch you need and believe will change your life.
Holy Grain Vs Holy Trinity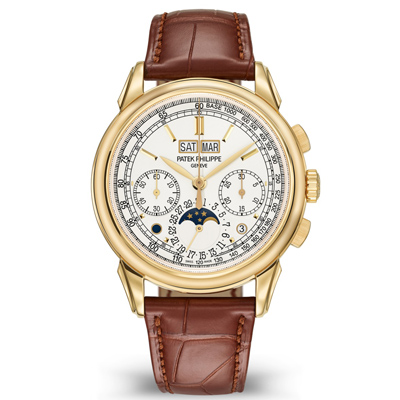 Among many horological similar-sounding words, we also have the Holy Trinity watches. While on one hand, the Holy Grail refers to watches of your individual desire, watches called the Holy Trinity refers to the three crown gems of the watch industry – Audemars Piguet, Patek Philippe, and Vacheron Constantin.
These three oldest watch brands continue to rein their supremacy over the luxury watch market even today. The watch industry officially recognizes these three brands as the Holy Trinity of watches. Boasting a rich legacy, these three brands hold multiple groundbreaking records for innovation, in-house movements, high craftsmanship, and expertise in luxury watchmaking. Despite being known as the Holy Trinity, each of these watch companies are unique to their name, owning accomplishments rivaling each other.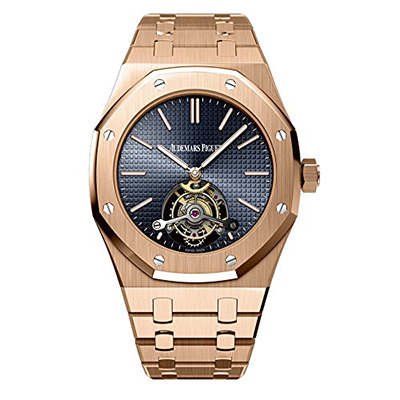 For instance, Audemars Piguet's Royal Oak collection is the most sought-after to date. Celebrated for its hexagonal case with supreme quality, the Royal Oak set incredibly high standards for other brands during its launch. Patek Philippe, on the other hand, developed such advanced watches that the brand came up with its own seal to certify precise and accurate movements. This stands as proof of the brand's unrelenting need for perfection.
Finally, Vacheron Constantine was once worn by royals and now by Hollywood stars, sitting high and mighty with the upper echelons of luxury watchmakers.
One of the Holy Trinity watches can be your Holy Grail watch, however, not every Holy Grail watch can be a Holy Trinity watch.
Top 5 Holy Grail Watches of all Time
Here are the most sought-after watches of all time, often considered as most desirable by watch collectors. This makes them Holy Grail in our eyes.
Patek Philippe Perpetual Calendar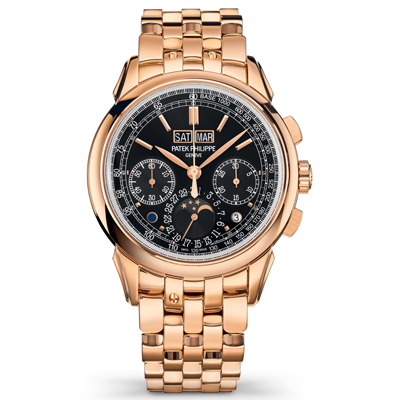 Patek Philippe developed the world's first-ever perpetual calendar wristwatch in 1925. Ever since, this brand has pushed the boundaries of traditional and modern watchmaking to produce the most exquisite timepiece ever in history. This timepiece in question, the 5270 epitomizes the brand's legacy and artistic skills. The name, in reference to the 5270 perpetual calendar movement by Patek Philippe, tops many charts as a Holy Grail. The World Timer edition also completes as a Holy Grail watch for watch enthusiasts.
Rolex Daytona Cosmograph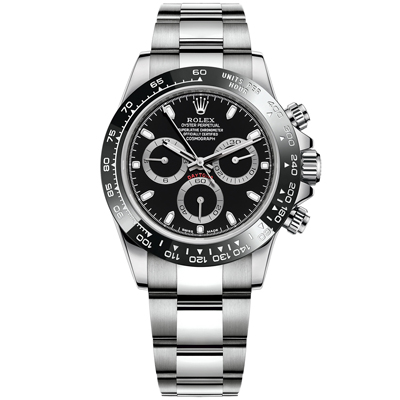 Inspired by racing and motorsports, the Rolex Daytona marks a point in watchmaking history for a marvelous rendition of the brand's passion. Rolex is no unknown name, even for those who are not familiar with the watch world. Naturally, the impression and reputation of Rolex make it a Holy Grail watch for many across the world. With superior functionality and advanced techniques, the Daytona collection remains a classy timepiece for generations.
Panerai Luminor Submersible 1950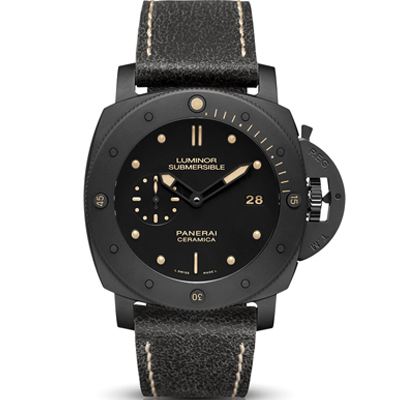 Panerai made only 1000 watches of this edition. The marine bronze used in the case ensures the highest resistance to corrosion, making it a highly demanded watch. Additionally, Panerai's in-house mechanical movement equipped in the watch promises over 72 hours of power reserve, far superseding normal industry standards. And, most of all, the green dial with bronze case and brown leather strap sealed its fate as a Holy Grail watch for many watch aficionados.
Check out these affordable Panerai alternatives that have a similar aesthetic to this classic design.
Audemars Piguet Royal Oak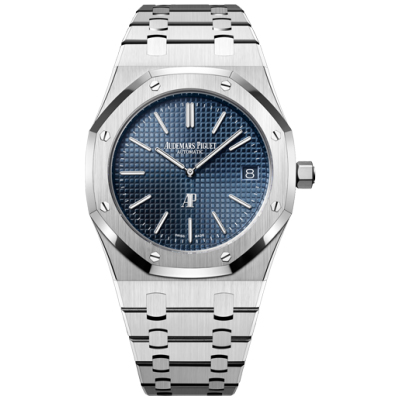 We made a mention of this collection above. It is only natural that a timepiece with its never-seen-before design and aesthetics be part of this list. At the time of its launch, the Royal Oak was the brand's ticket out of the quartz crisis. However, given its detailing and accurate timekeeping, the Royal Oak grew to be a favorite of celebrities. Consequently, more people came to know of this collection and are in line to ensure they own one as well.
If you like the style of this watch, but not the price – see these affordable Royal Oak homage watches.
IWC Big Pilot Watch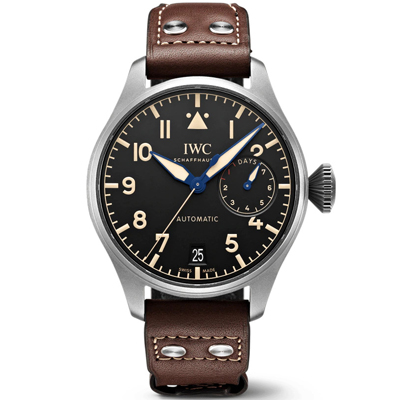 IWC pilot watches made their debut in the '30s. However, at that time, these watches did not do very well. With technical issues, the brand retired this edition and relaunched it using the same design but improved technology. The style, inspired by navigational instruments, hosted functions to support a pilot when thousands of feet in the sky. Soon after, the IWC Pilot watches became a huge success. To this extent, many racing sportsmen wear this watch, showcasing its power and speed in any situation.
If you like the look of this watch, but not the price – see these Big Pilot affordable homage watches.